This is an acrylic painting of Milo, the lovely small jack russell dog. The painting is 30 x 25 cm in size and it was commissioned as a Christmas present.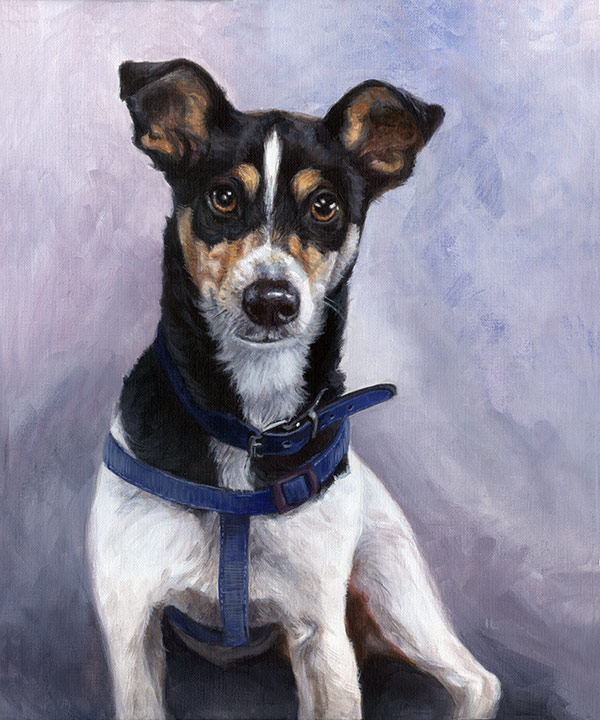 I worked with acrylics on stretched canvas. The client was very happy with the painting when he collected it a few days before Christmas. I worked from a few photos, one for the pose which I have included below. The client, Jack, wanted a simple shaded background and I kept it within the cooler hues to work with the blue of Milo's harness. Jack was very keen to include the body harness as Milo always wears it.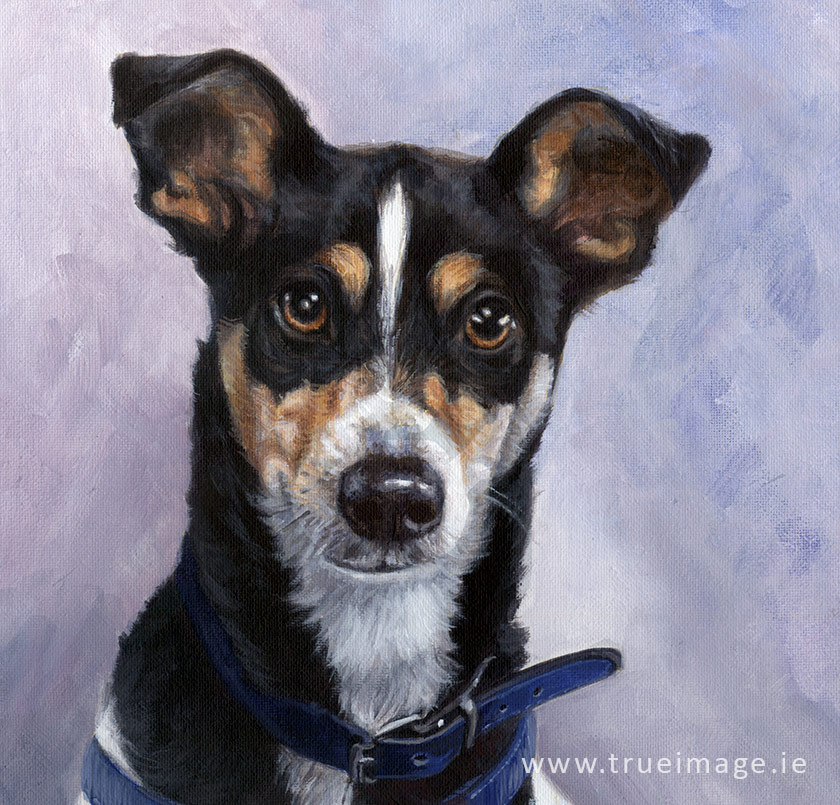 I love the intense stare and I wanted to accentuate it in the portrait and the simple background helped this. I hope you all like it. I am including some 'work in progress' photos and a close up too.