This is one of the many Christmas commissions this year. It is of two cavachons called Isa and Darcy. The painting is 50 x 60 cm in size and painted with acrylics on stretched canvas. I had lovely reference photos to work from for this one. It makes all the difference when painting. There was good lighting coming from the left and there was lots of detail in both dogs's faces. I had a lot of work painting all the curls 🙂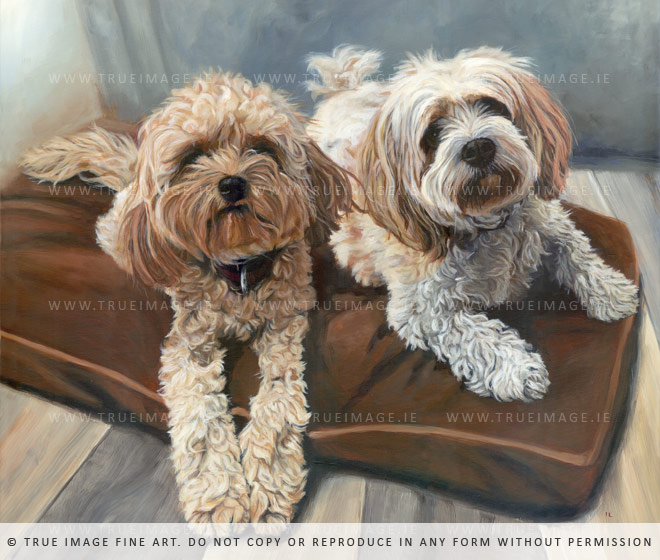 Above is a scan of the painting. I also took some photographs which show the light in the painting a bit better.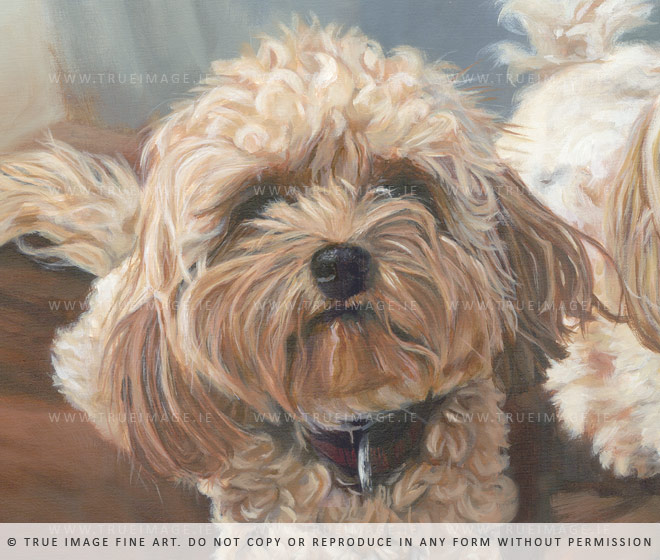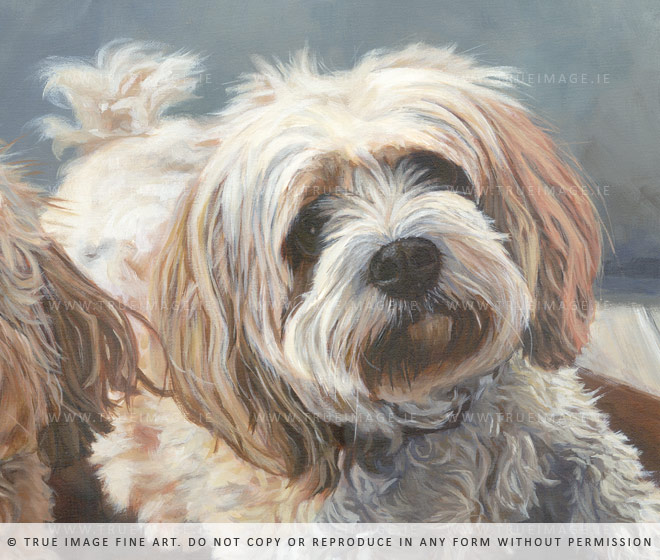 I took some progress pictures when I was painting. I am also including the reference photo I work from. The client was very happy with the result:
Hi Ivana ,

You have done a great job they both look so good and real ! Looking forward to hanging it up .