I painted this painting a few years ago, of a breathtaking mountain in county Donegal. It was painted for a friend of my husband's and mine who visits Donegal on a regular basis. She climbed this mountain a few times and the original painting is hanging in her living room. The painting is painted with acrylics on stretched canvas and is 30 x 60 cm in size, in a wide landscape format.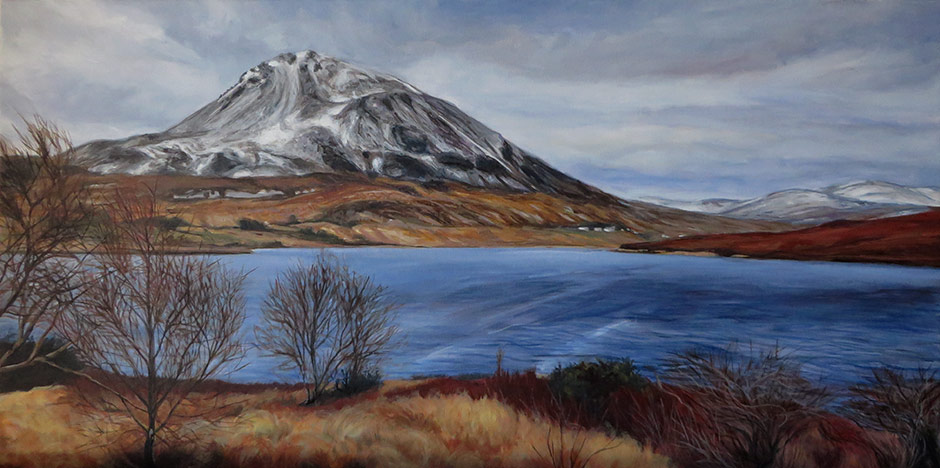 I have since received a lot of enquiries about this painting and I now have some exciting news! Art prints are now available to buy directly from me. These are high quality reproductions of the the painting on fine art paper made by Hahnemulle.
The size available is 20 x 40 cm. The prints are priced at 40 euro including free worldwide postage.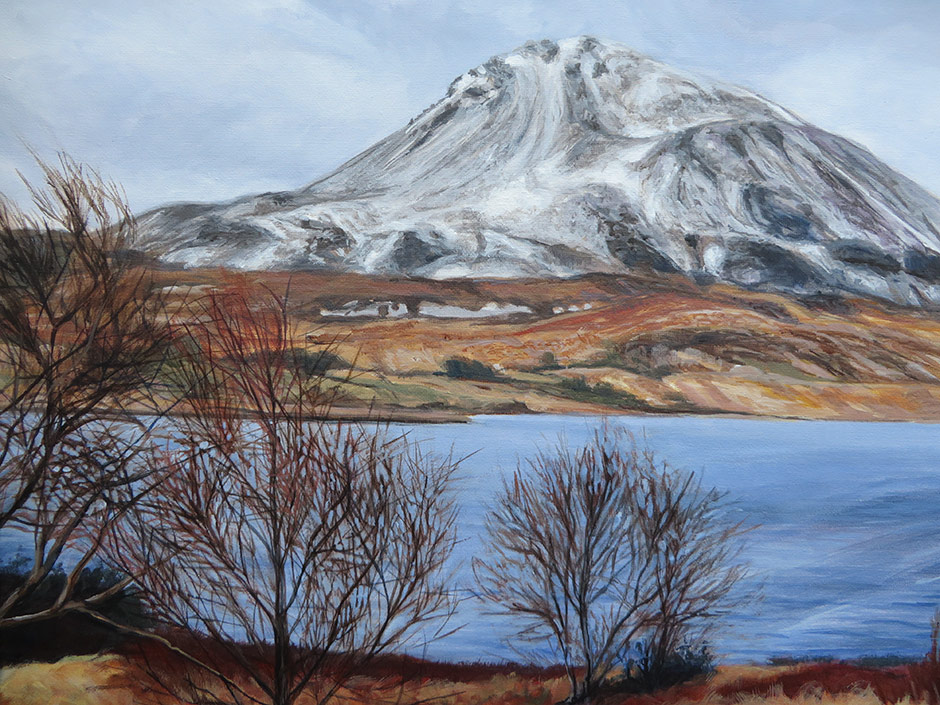 I am currently putting together some landscape paintings I painted over the last few days and I will have a brand new page in my Gallery for you to view. Some more will be available for sale too!!!
I have been commissioned to create a lot of house and building drawings too and I will be adding these onto the page too. Keep an eye on the blog, I will post a collection of them soon.