This portrait was commissioned as a Christmas present for the girl in the painting. It was commissioned by her boyfriend. She is holding her lovely bichon frise in their kitchen. The reference was quite dark and I brightened it a little.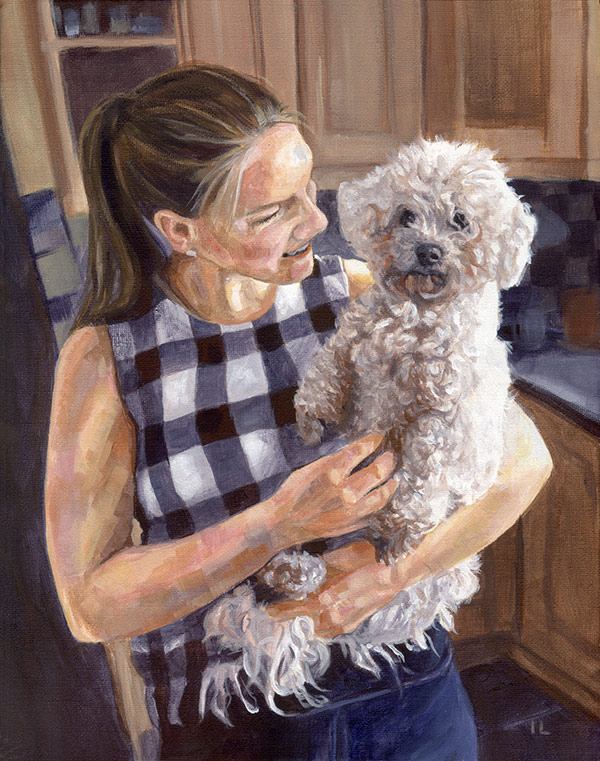 The client provided me with one reference photo which I cropped slightly. I didn't make any changes to it, I wanted to capture the entire moment as is in the photo. The painting was painted with acrylics on stretched canvas. It is small in scale at 20 x 25 cm which created an intimate portrait of the subjects.
The light coming in from the window to the right created some interesting colours in the photo. It was a very interesting project and I enjoyed working in the dark shadows and contrasting bright colours.
The client was delighted with the painting:
Hi Ivana! That is absolutely beautiful, thank you so much…I really appreciate the effort and work you put into the painting, it's a beautiful painting.

Donal, Dublin
I took a photo of the painting in progress: