I completed this drawing back in January and it was one of my first commissions for 2020. It was such an interesting drawing to work on. I had one reference photo to work from. It was a hard copy photo which I scanned so I could zoom in to see the detail in the couples' faces.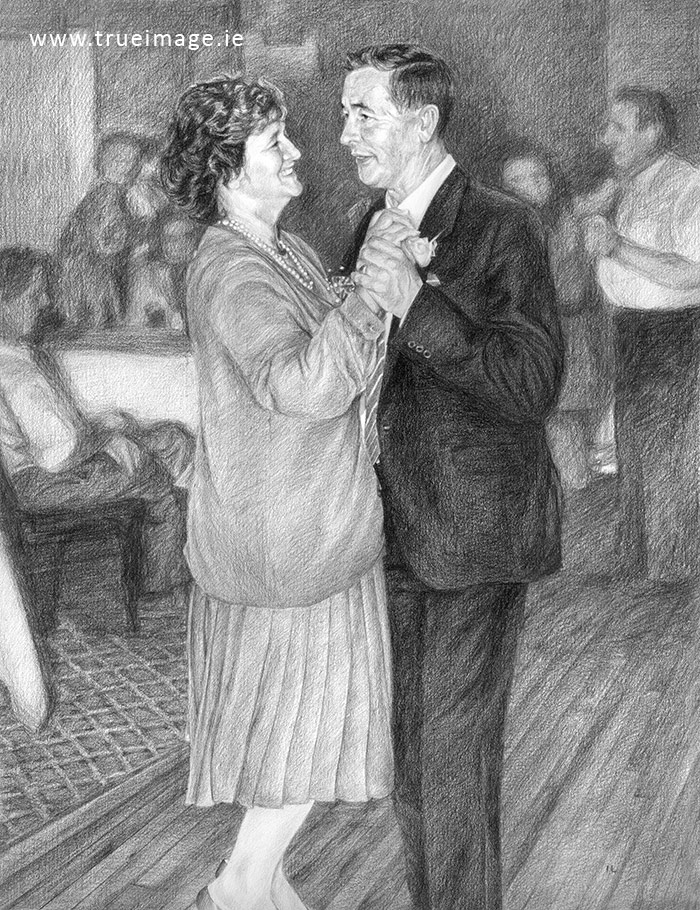 The couple are my clients' parents-in-law whom she had the drawing commissioned for. She wanted to express her gratitude for their support when her husband sadly passed away.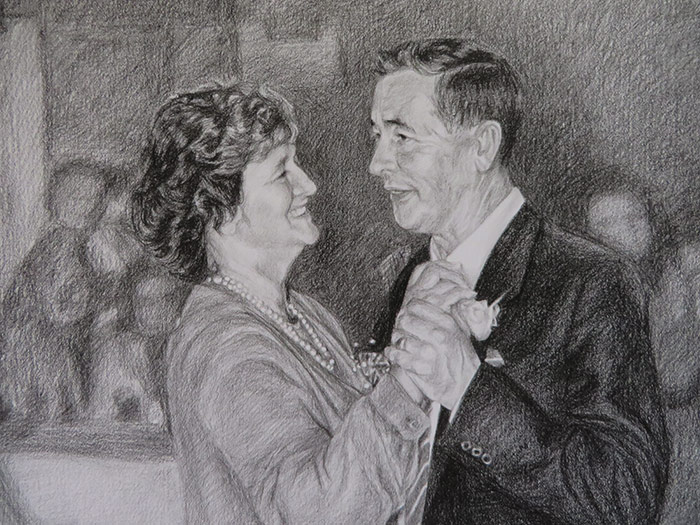 I just loved working on this drawing. The client, Fiona, and me decided it was best to include the background for context. I drew it in a blurry way so the other faces are not recognizable which created an interesting effect. The couple really became the focus of the drawing. I wanted to capture the tenderness in their faces as they are looking at each other enjoying a very special moment. The client was overjoyed with the portrait and wrote me a lovely email:
Hi Ivana! Omg I love it! Thank you. It's fab. So excited to see their faces when they see it. My daughter informed me that the ring on his finger (her grandfather) was stolen about 10 years ago and he was very upset so she's delighted it's in the photo.

Fiona, Dublin, Ireland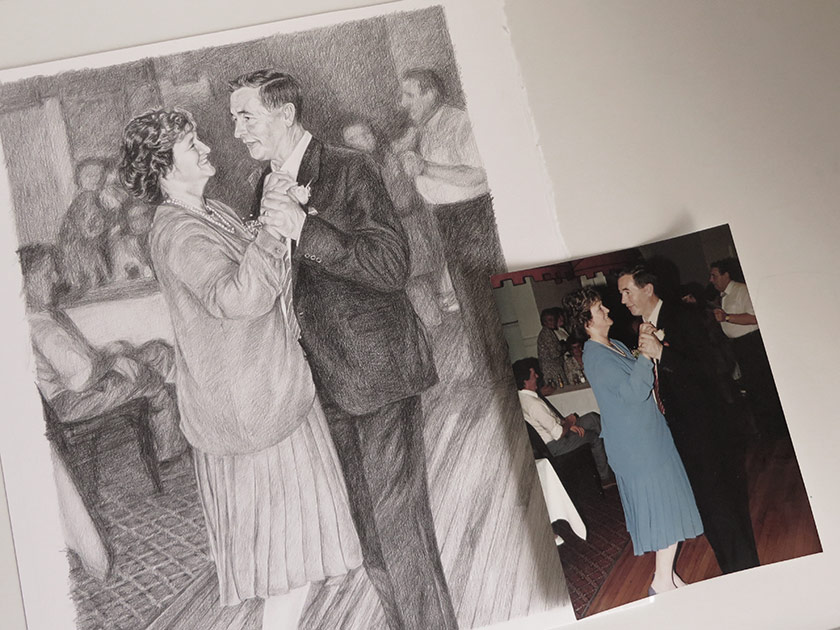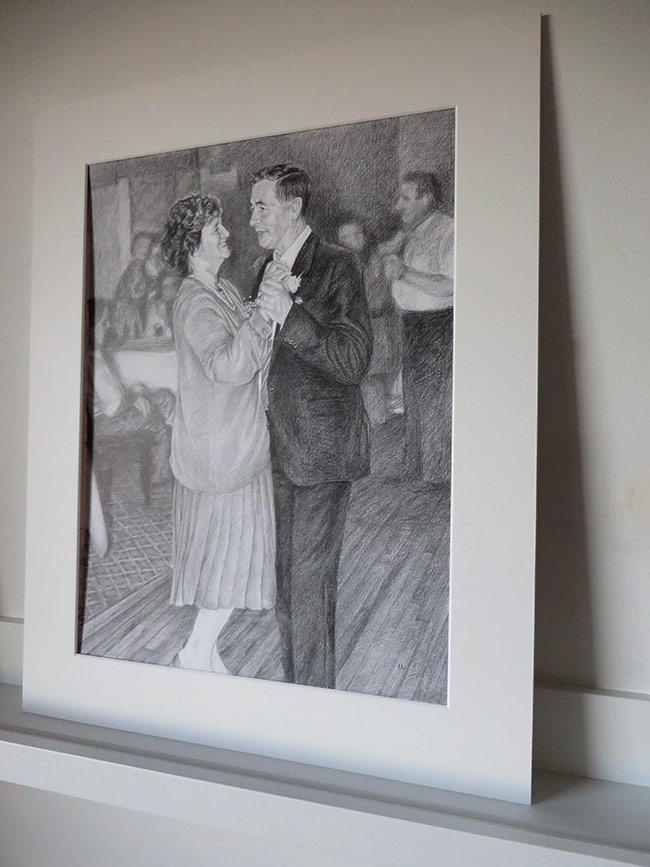 The drawing is 40 x 30 cm in size. I worked with Staedtler Mars Lumograph Black graphite pencils on Fabriano 5 paper. I sketched with a HB pencil at first, then working with 2B, 4B, 6B and 8B pencils for shading and detailing. The photograph was quite old, you could say vintage. There is something special about older photographs and I always find they work so well as artworks, especially drawings. I took some photographs as I moved through the stages of the portrait and when I was finished. I hope you all like it.