I hope you are all keeping well and safe during these strange times. I am still working away on my commissions, so please don't worry they will all be painted and drawn. There might be a slight delay in finishing work as I have my 6 year old daughter at home so for now I am home schooling her too. It is fun and games and I am really quite enjoying my time between art and being a mother and a teacher.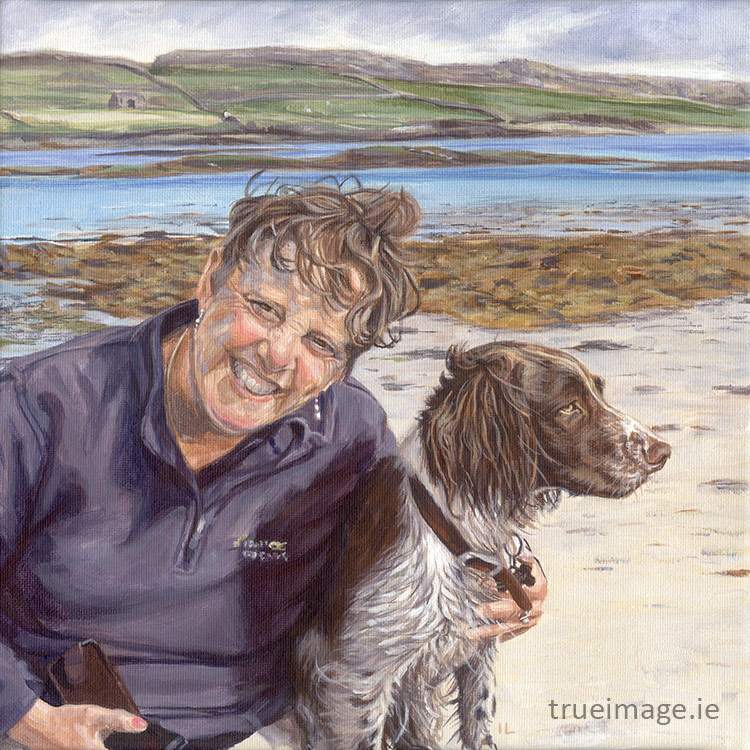 This painting was painted back in February. It was a very small painting at 20 x 20 cm in size. I used a very fine canvas as usual so I can capture the fine details. The painting is of a lady hugging her dog at a seaside location. It was commissioned by the lady's friend for her other friend's birthday. They were three good friends that did a lot together until sadly the lady in the painting passed away.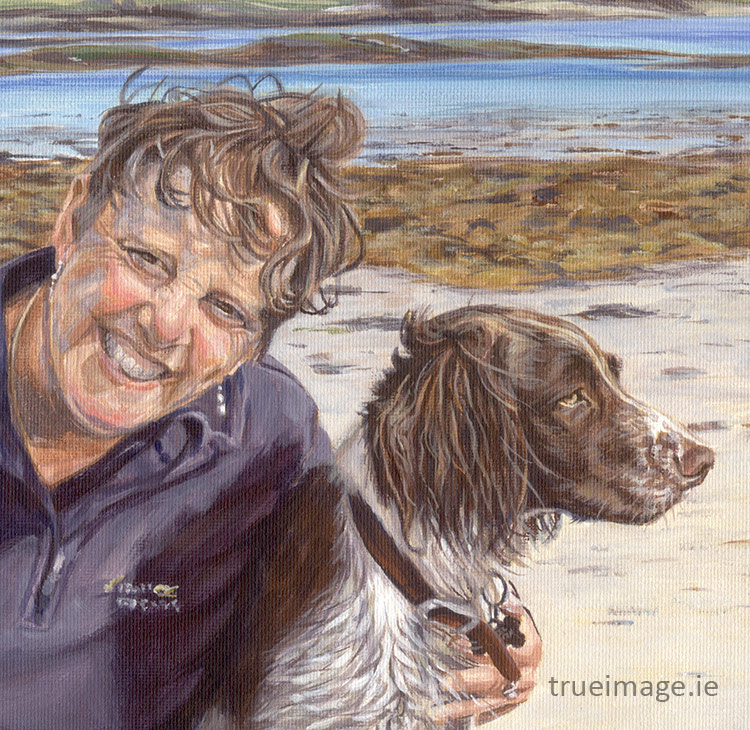 The painting was to be a keepsake and reminder of happy times when they were all together. It was very special and I wanted it to capture the lovely moment.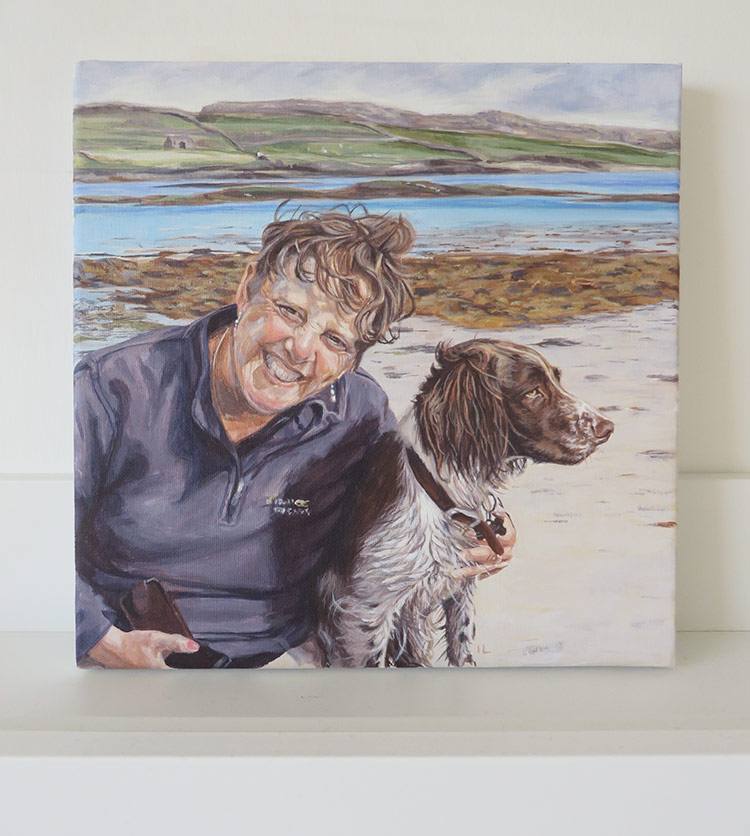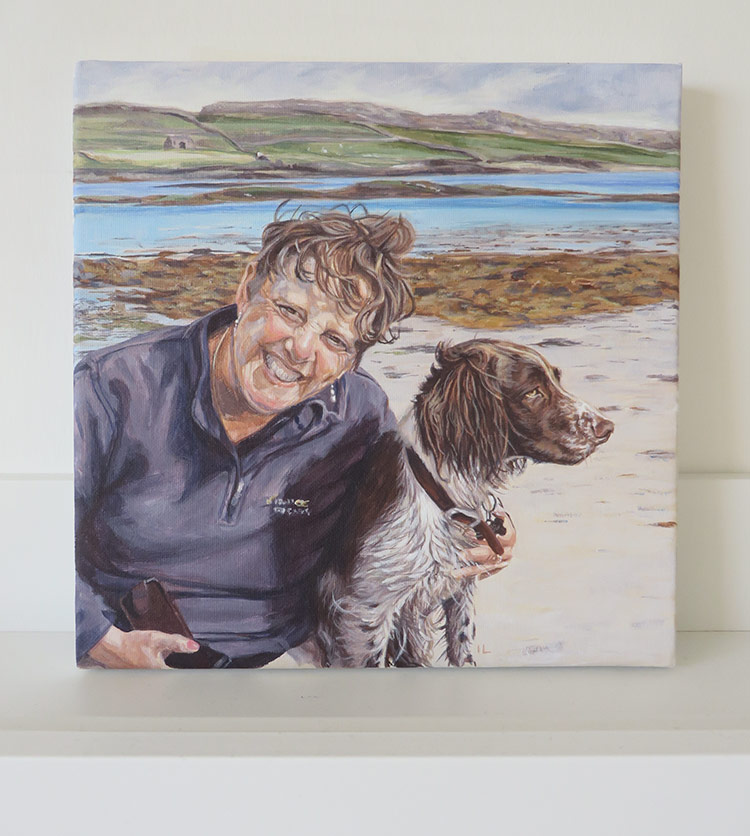 The client was very happy with the finished painting and collected it on her way to her friend's house to gift it to her. I took some photos of the painting in progress and the finished piece in my studio.