This is a painting of Rocco, the tan Jack Russell dog. I worked on his portrait back in May. The painting is painted with acrylics on stretched canvas. It is 25 x 25 cm in size.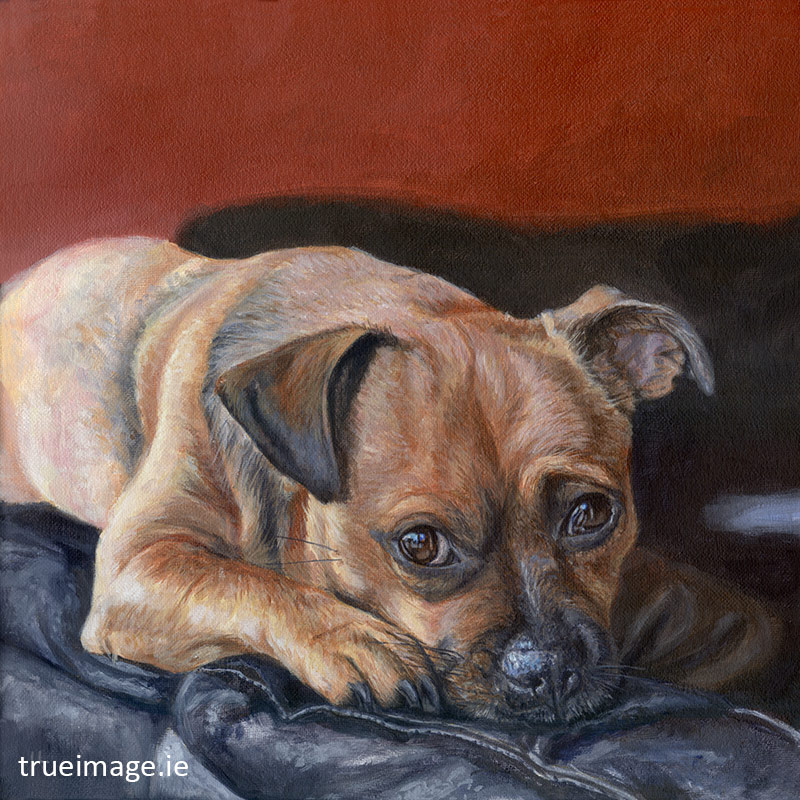 The painting of Rocco was commissioned as a gift for his owner, the client's girlfriend. The client was very happy with the finished painting:
Hi Ivana that is absolutely brilliant I love it, thank you 

Percy, county Waterford, Ireland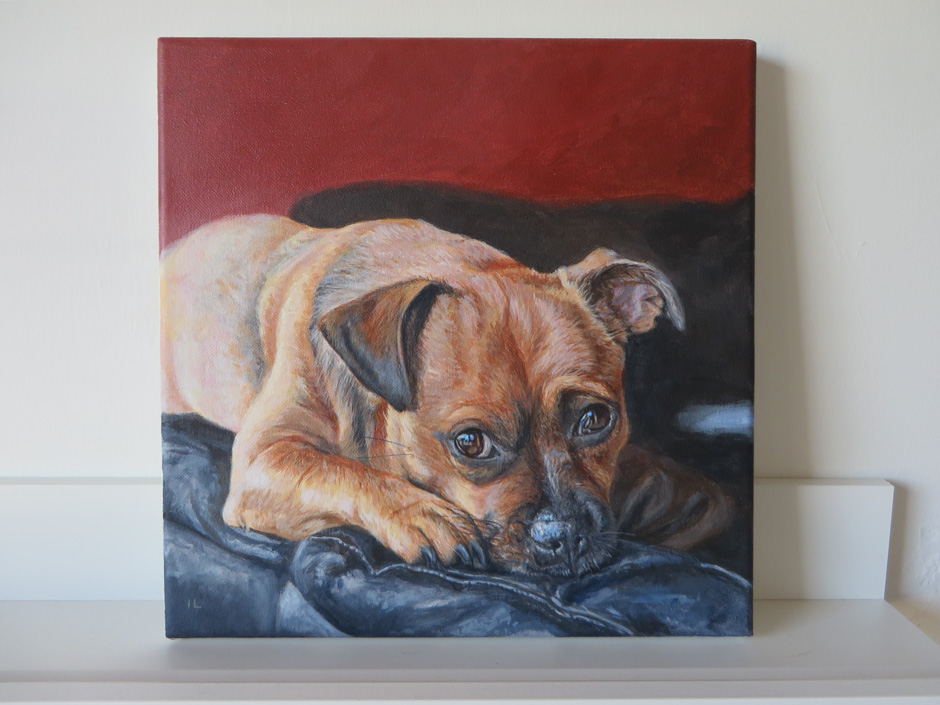 The painting was worked in thin layers of paint, starting with an initial sketch in yellow ochre. I used a round brush.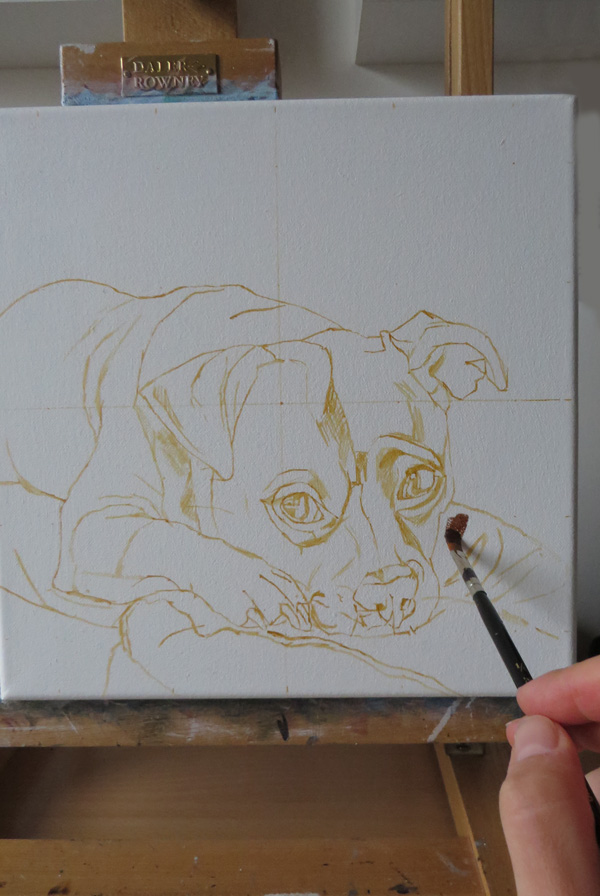 I then started blocking in basic colours before finished off the background and detailing Rocco's fur.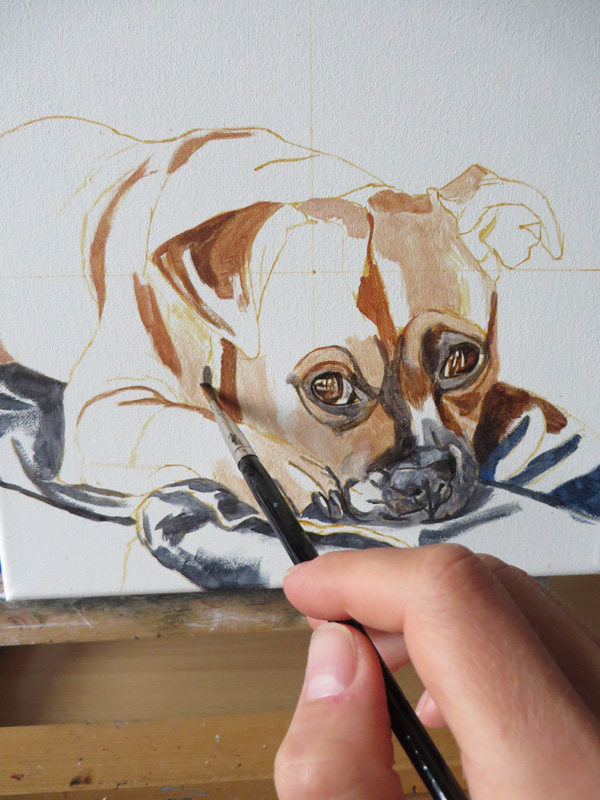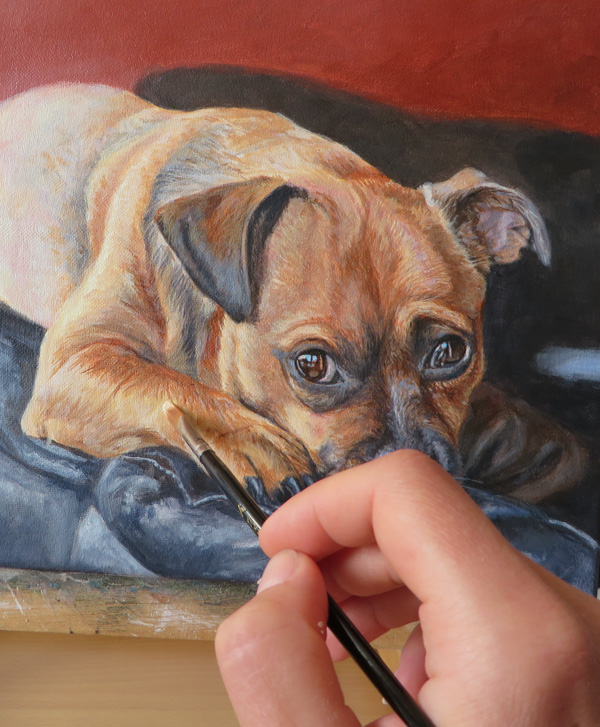 Rocco is so beautiful in the photo. I didn't make any changes to the reference, only adjusting the lighting.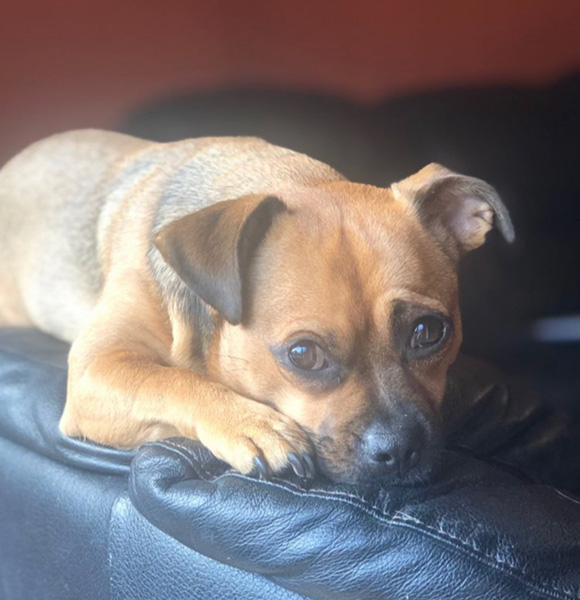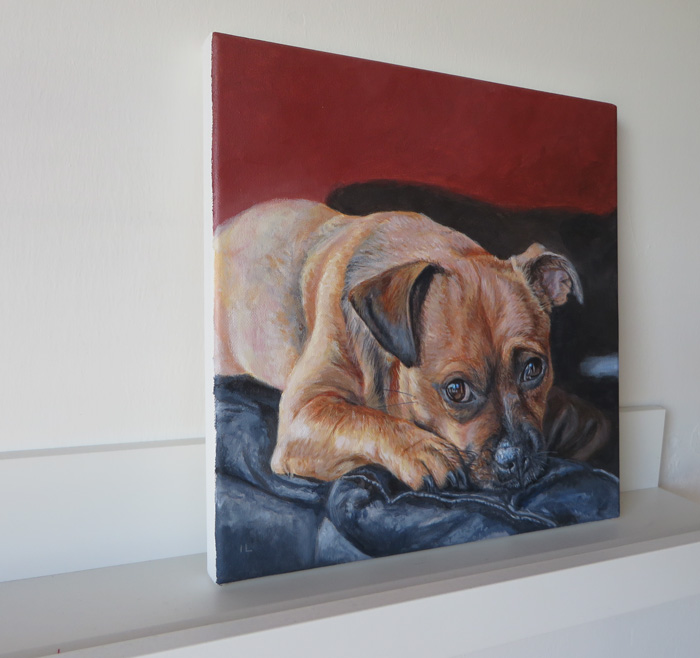 The painting is painted on stretched canvas. This is stretched on standard stretched bars which means the canvas is 18 mm deep. It can just be hung on the wall as is. Some clients choose to have their paintings framed. I usually recommend using a professional framer for this.