This painting of the client's late father Norman was commissioned in April this year. The painting is 45 x 35 cm in size and I used acrylic paints on stretched canvas to paint it.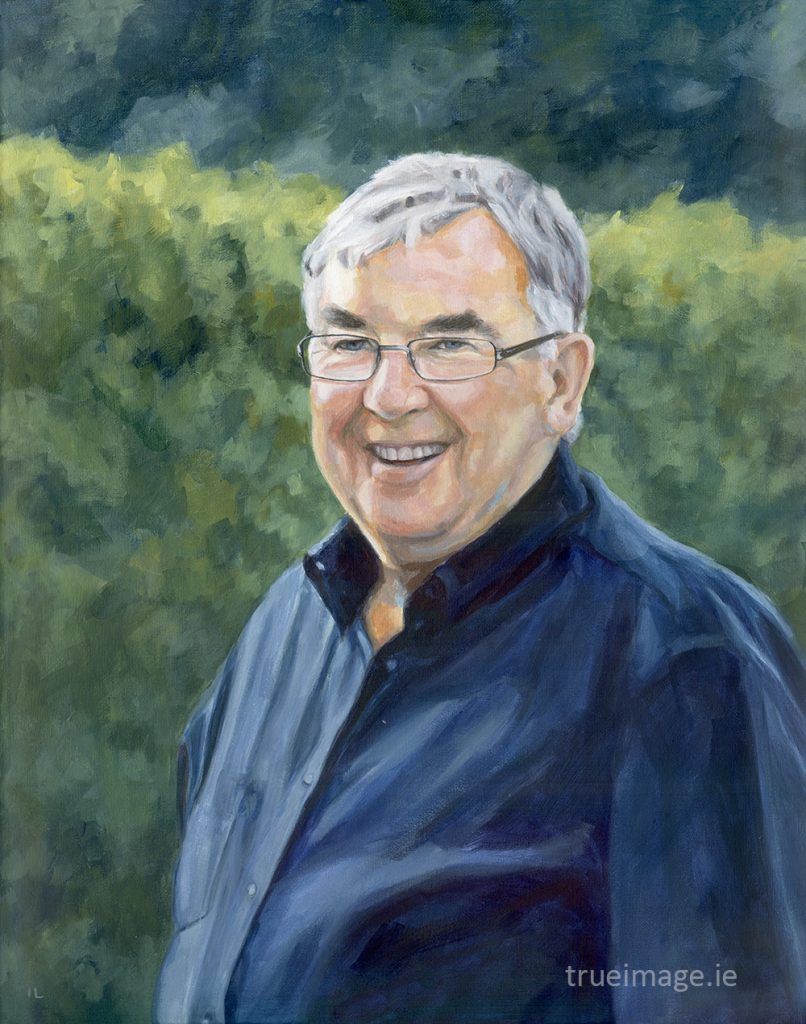 I had two photographs provided by the client, one was the composition you see in the portrait, and I had another for the details in his face. Norman has such a lovely expression on his face in the main photo. It captures a very happy moment during a family occasion. The background is of his garden and in the original photo he is surrounded by his grandchildren hence the happy expression on his face. Below is the reference photo: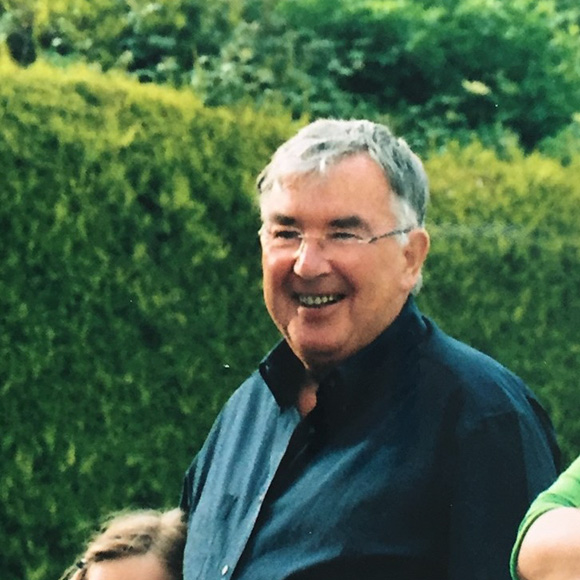 The greenery in the background works really well with Norman's skin tone and in general I find green is the best when painting portraits.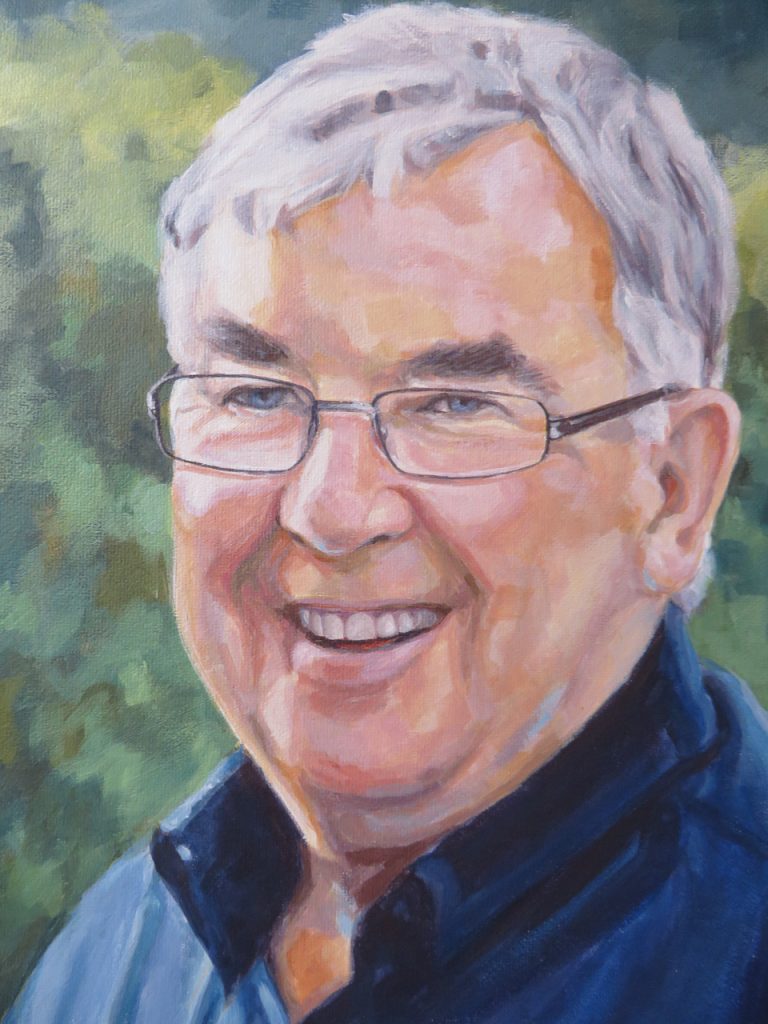 The painting took about one week to complete. I began with a sketch in a watered down yellow ochre. The next step was adding basic colour: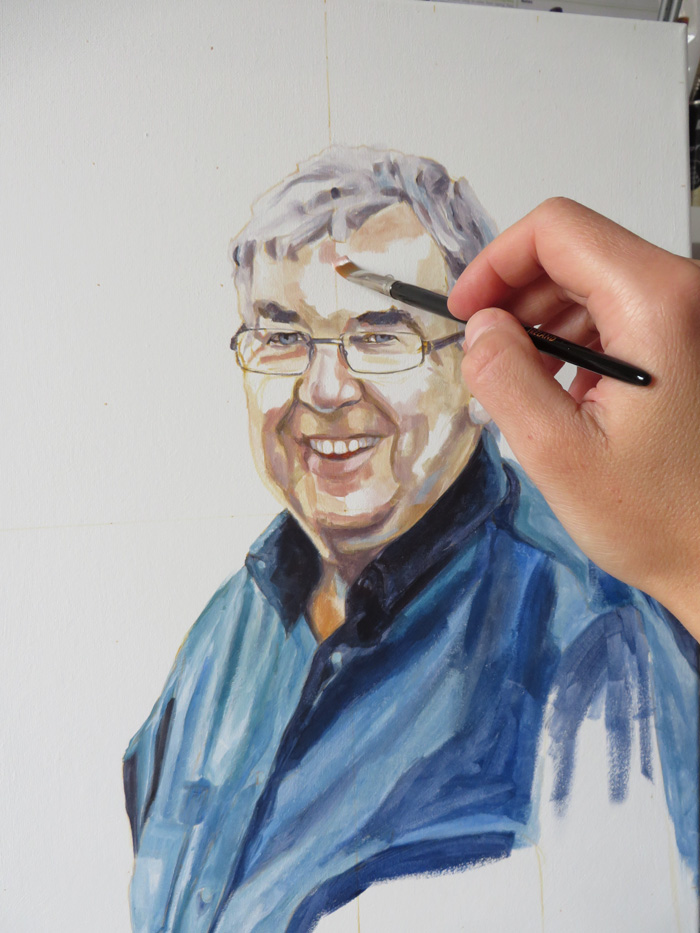 Once the canvas was fully covered with paint, I started adding detail to Norman's face and the entire painting. The background was left a little less detailed to allow for the focus to be on Norman's features.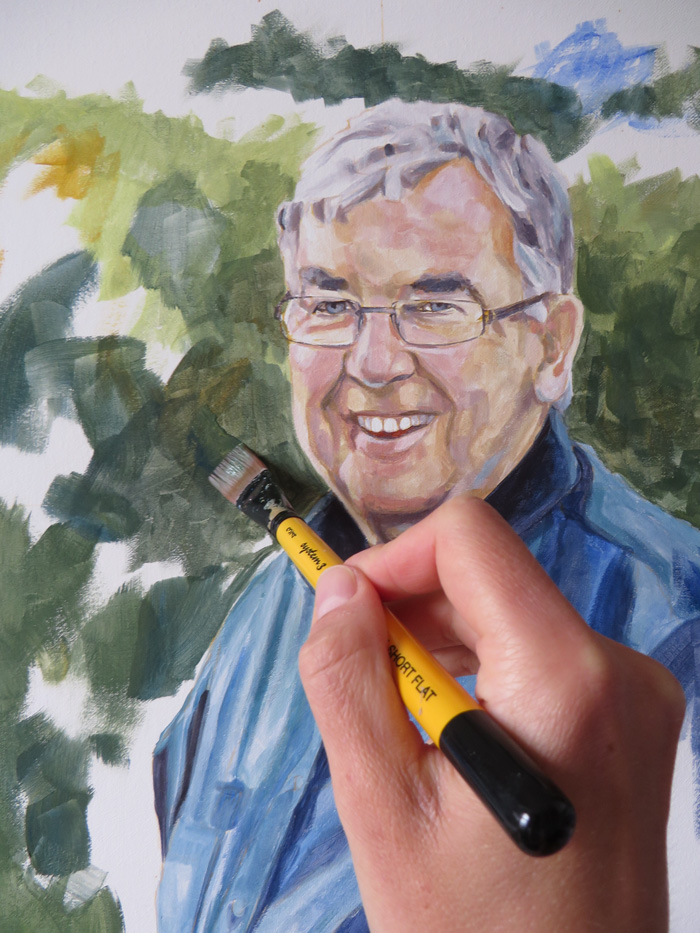 I hung the finished painting on my wall and took some photographs of it as well as scanning it for the client. I send scans of finished paintings for client approval before the final payment is due.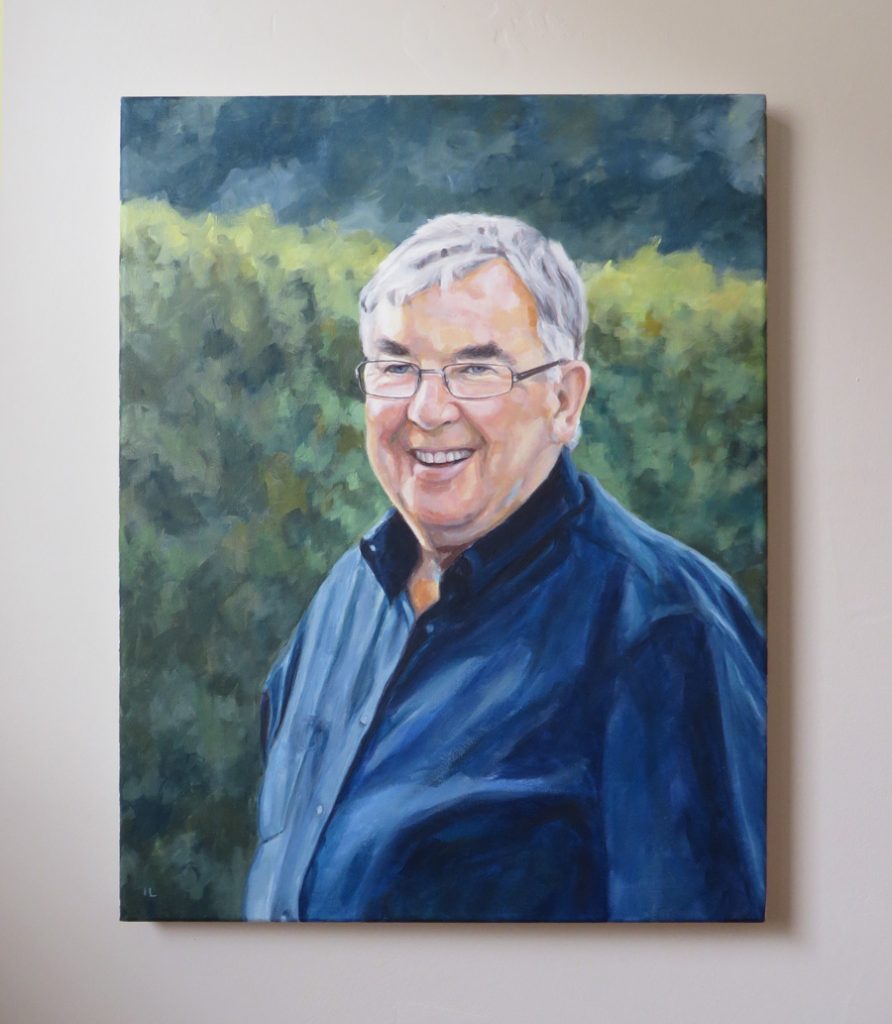 The client was very happy with the painting and sent me a lovely email:
Hi Ivana, I'm blown away the painting is so good. You have really captured him, I think the smiling look in his eyes is perfect and his always fabulous bushy eyebrows. Thank you so much.

Laura, county Cork, Ireland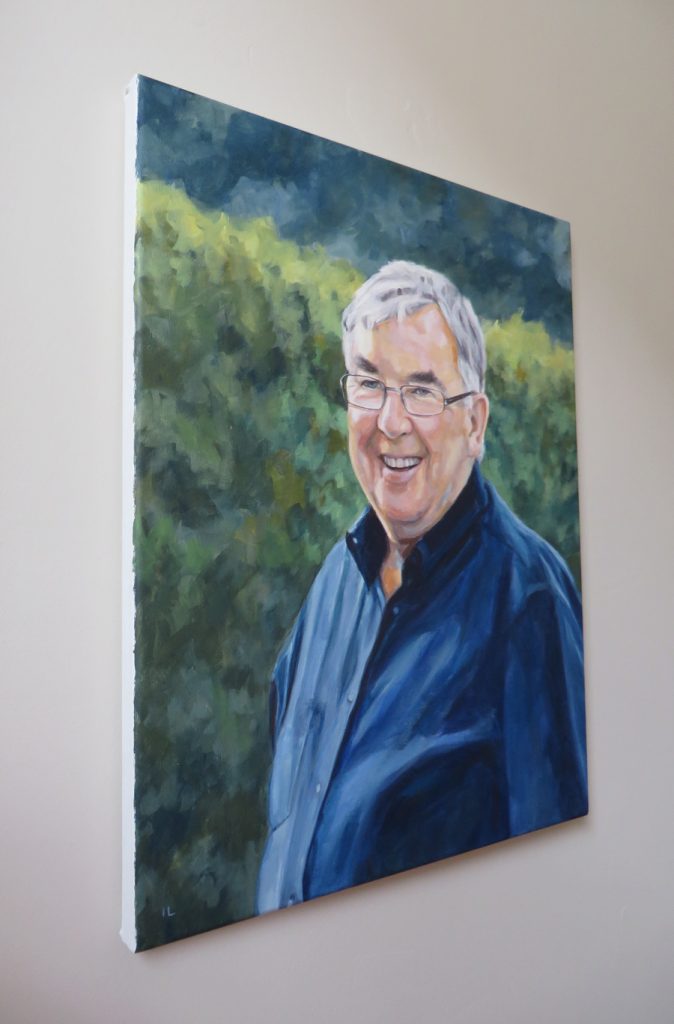 I put my initials on the bottom left corner of the painting: