Molly is a stray cat that visits my client on a regular basis and has become a part of her family so much that my client decided to commission a portrait of her. I worked on her painting back in June this year.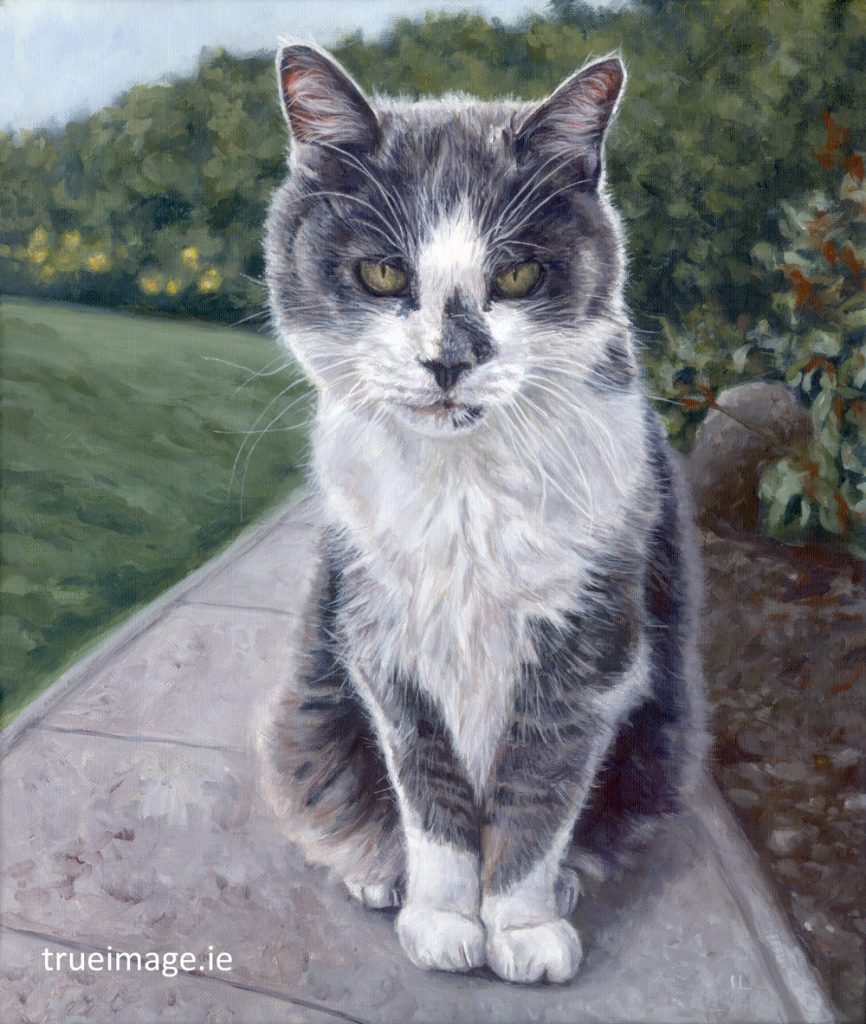 I worked from one photograph for the portrait, with some adjustments to the background. I had a few more photos for the reference on her fur colour.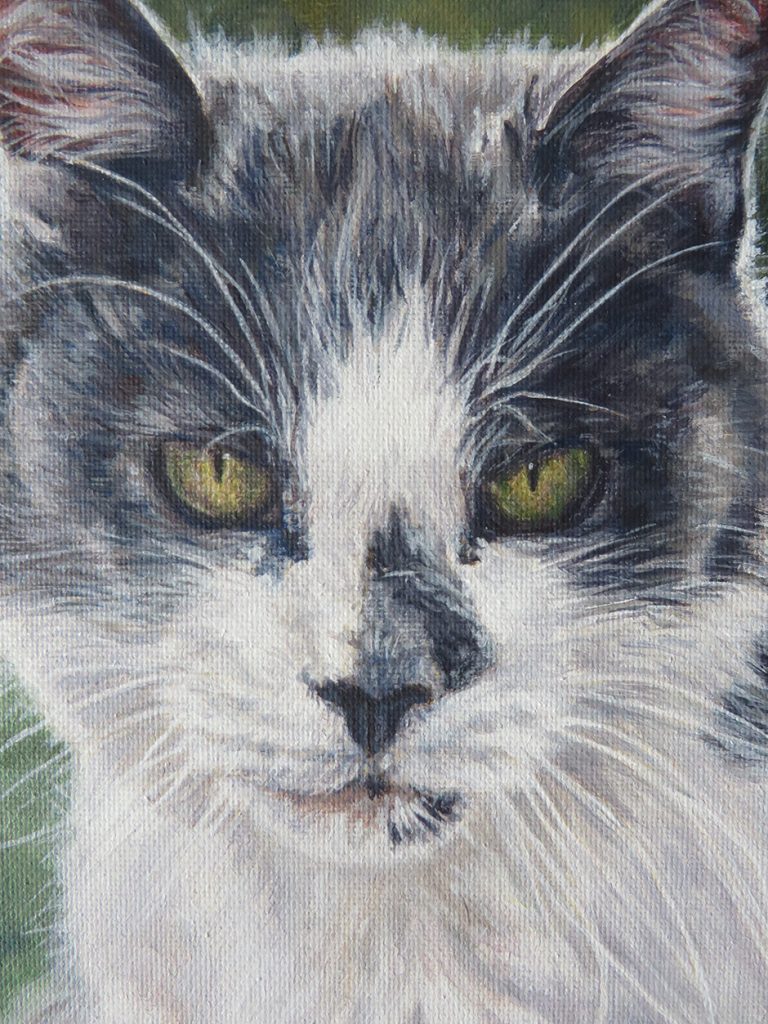 The painting is 30 x 25 cm in size. I used acrylic paints on fine grain stretched canvas to paint the cat. This is the second painting I completed for the same client, having painted her dog Zak a few years ago. She was happy with the finished painting and thought I captured Molly's personality in the portrait.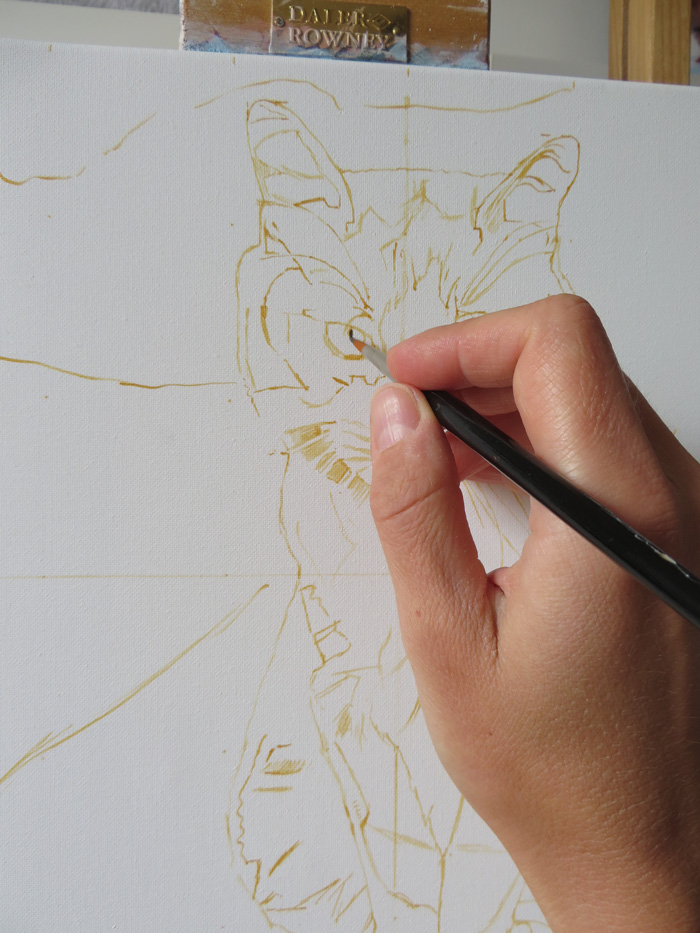 I started the painting with a sketch with yellow ochre and a small round brush. Once I was happy that I captured Molly's features in the sketch, I started putting down basic colours. After covering the entire canvas, I worked in more thin layers of paint. I added more layers on Molly's fur leaving the background a little looser.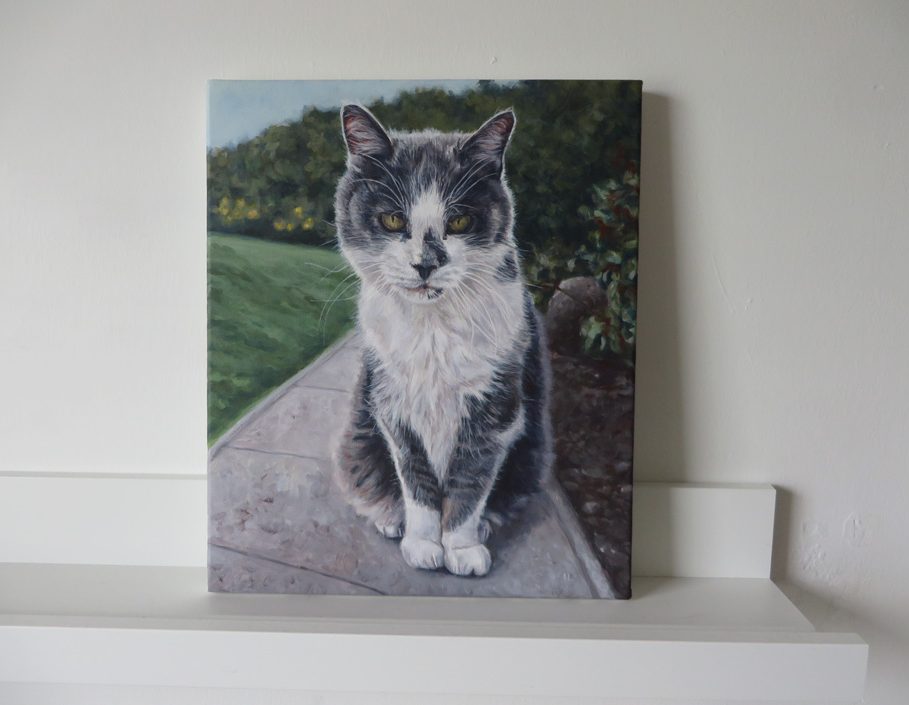 I took a few photographs of the finished painting in my studio.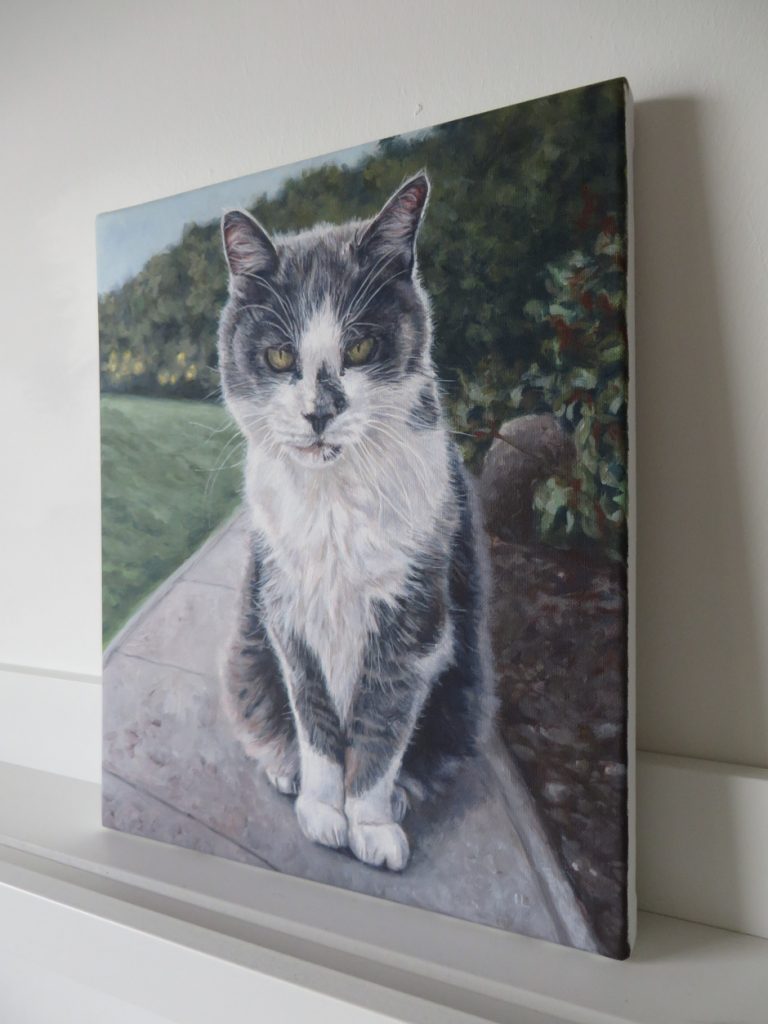 I work on a thin edge canvas of 18mm deep and the canvases can be hung on the wall unframed. I post the paintings stretched as you see in the photo. Many clients decide to leave their paintings unframed.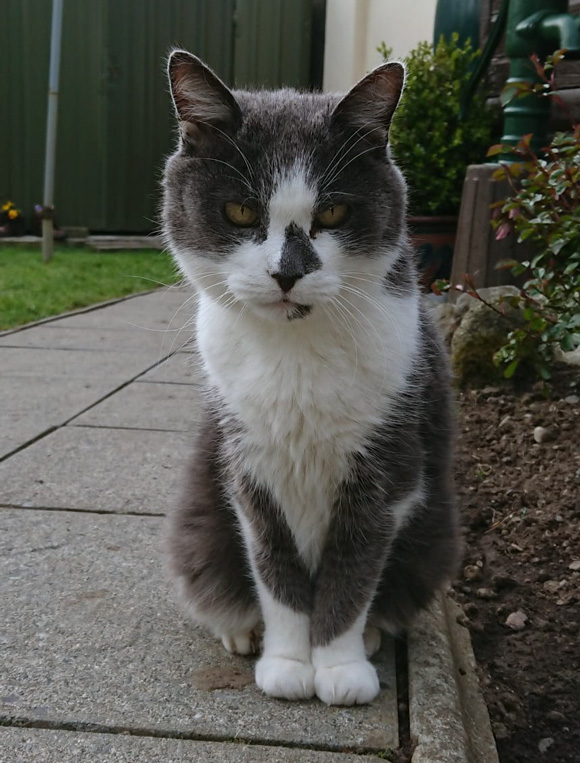 This is the photo I worked from for the painting.