I drew this portrait based on one photograph taken at a soccer stadium. The client is one of the boys and he commissioned this drawing as an 18th birthday gift for his brother. It was a sentimental photograph and I wanted to capture the connection the two brothers share in that moment in time.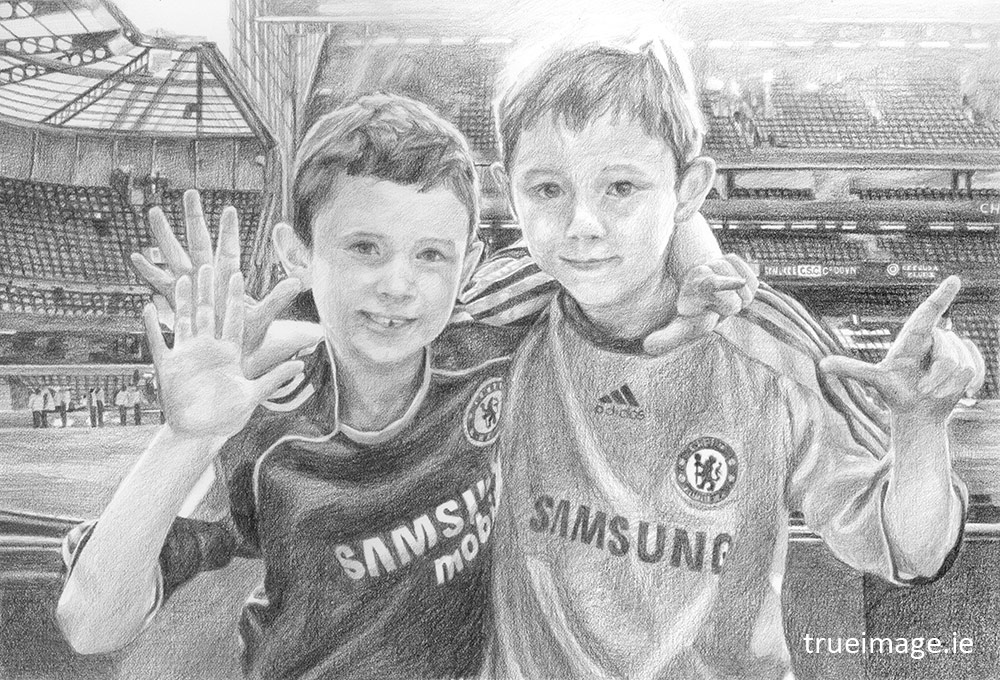 The drawing was drawn with graphite pencils on paper. I worked at 20 x 30 cm. I had one photograph to work from. It was a little dark so I brightened it up a little. There were some interesting highlight created from the top of the photo and I wanted to capture this.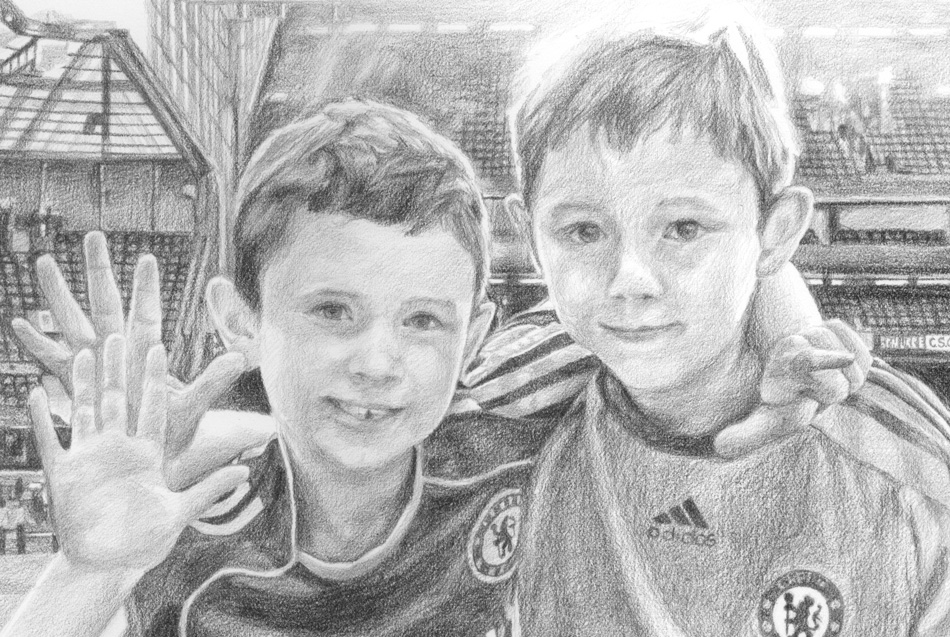 The client was very happy with the finished drawing:
Hi Ivana, that looks absolutely amazing. I really wasn't expecting anything half that good and it's certainly been worth the wait.

Hugh, Ireland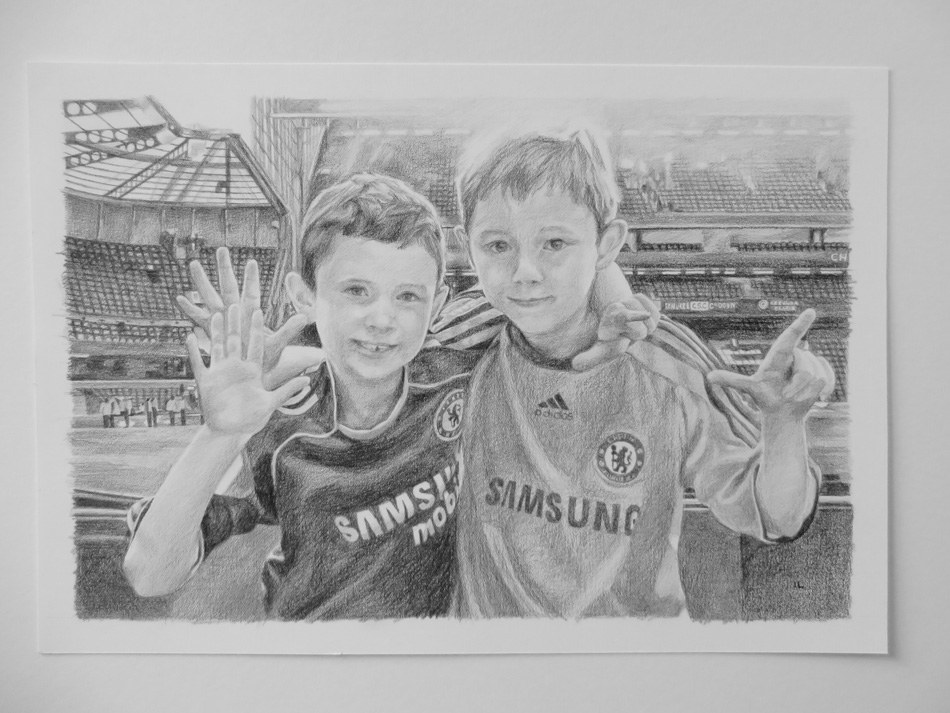 I always leave around 1cm border around the drawing so paper size is slightly bigger than the portrait itself. This is to allow for the drawing to be inserted into a mount and then framed. I provide the mount which is neutral in colour to compliment the colour of the paper. I wrap the mounted drawings in a plastic cover for protection and then post it with Anpost registered post.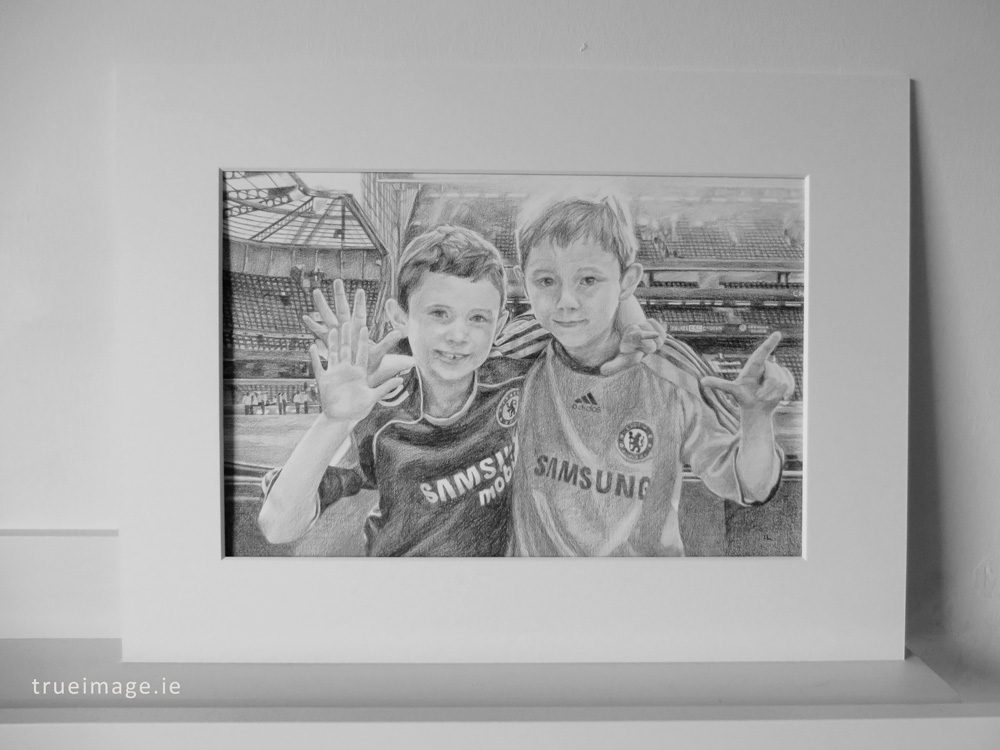 I had one photograph to work from which is always a challenge. It is easier for me to capture the likeness of the people in a portrait with a few different photographs showing different expressions.