This painting was commissioned as a wedding anniversary present for the bride in the photo. The couple would have celebrated their 40th anniversary in summer 2020 but her husband sadly passed away the year before. Her children decided to gift their mom a special present of a painting of one of their wedding photos.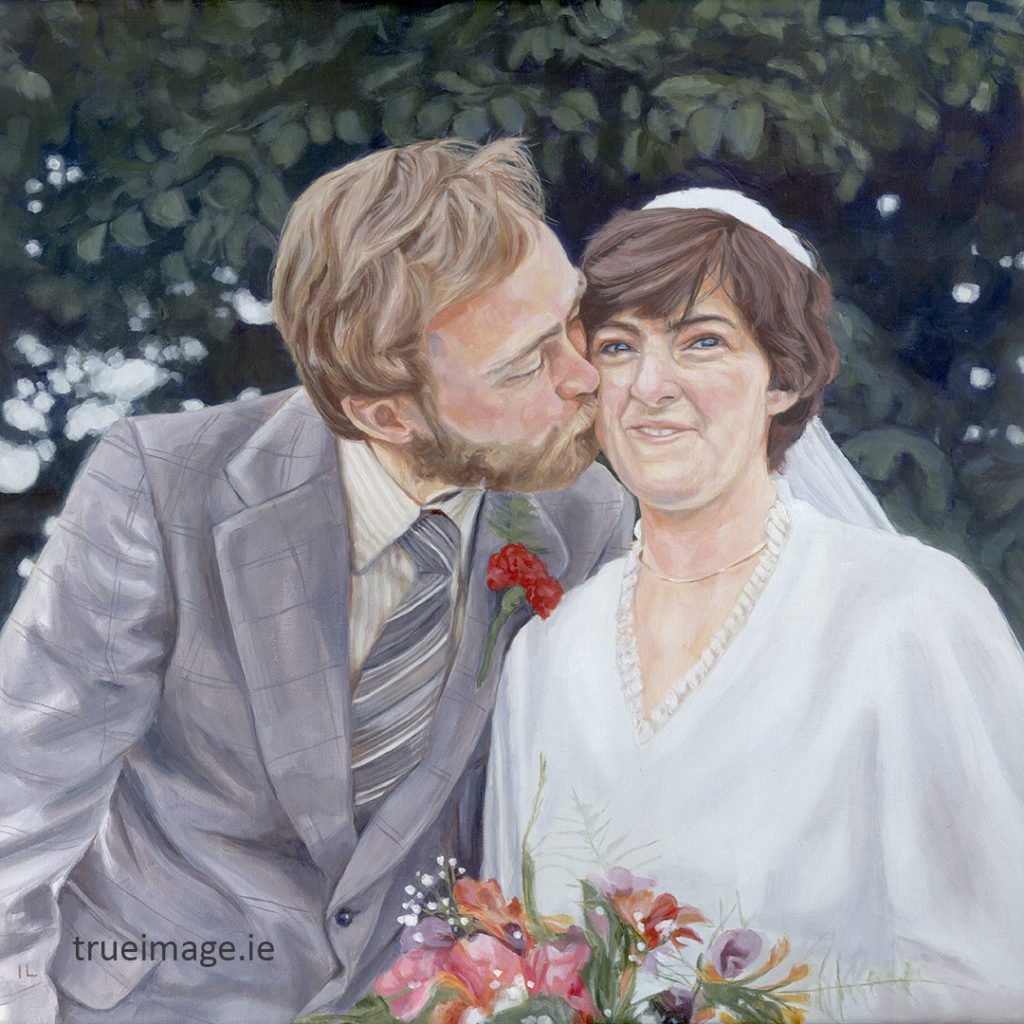 I had one photograph to work from. It was a scan of a hard copy photo. It was beautiful and we decided to keep it as is bar a small crop applied around the edges of the image. I suggested a square format and the client agreed. I think it worked very well at 40 x 40 cm sized canvas.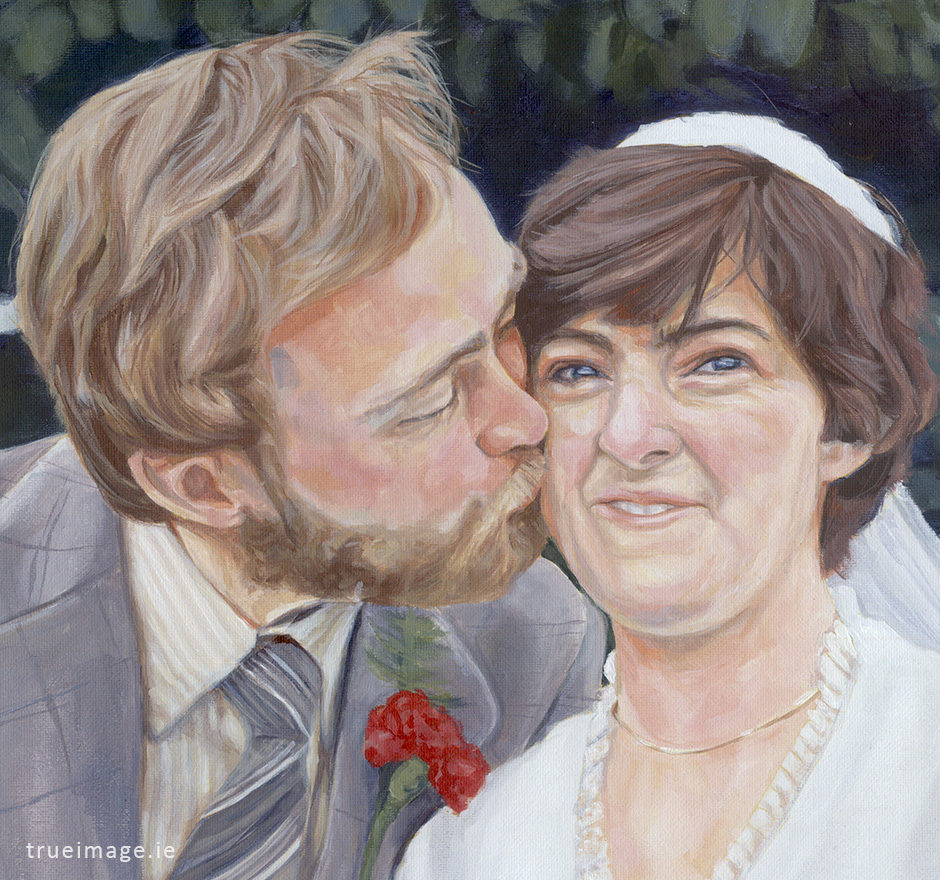 I use a fine grain canvas which allows me to go into fine detail when capturing the likenesses of my subjects.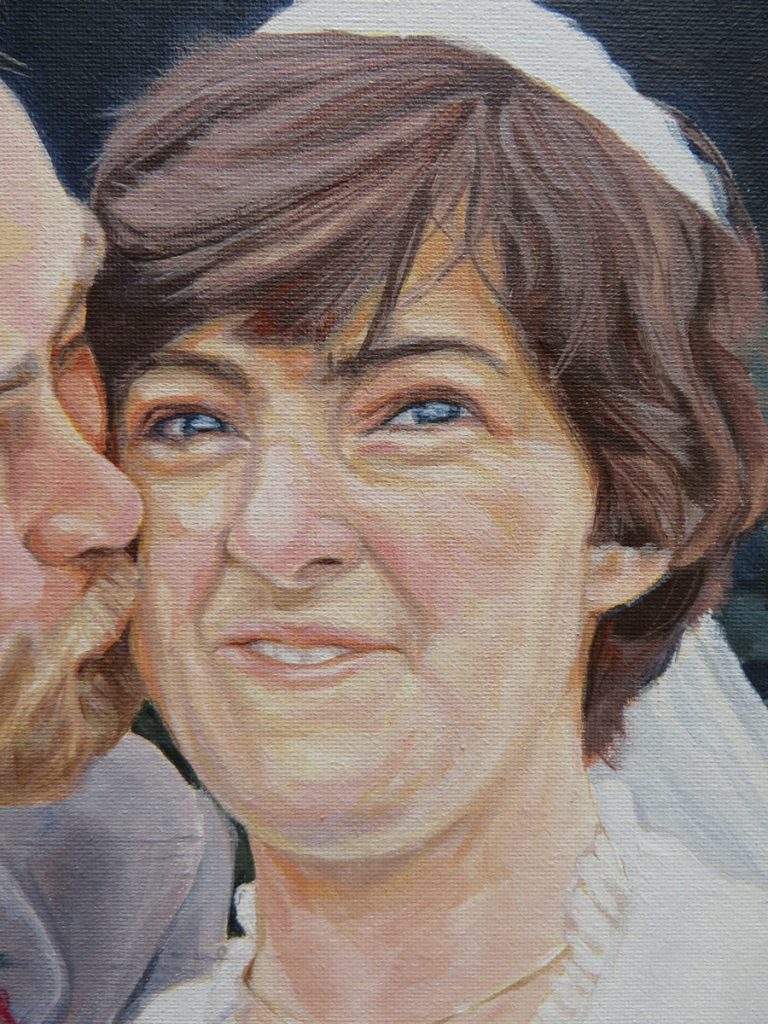 The client was delighted with the finished painting:
Hi Ivana, Thank you so much that is perfect… I cant wait to give it to Mam today she will be so touched by it. It truly is one of the most special gifts we have ever gotten her.

Clare, Ireland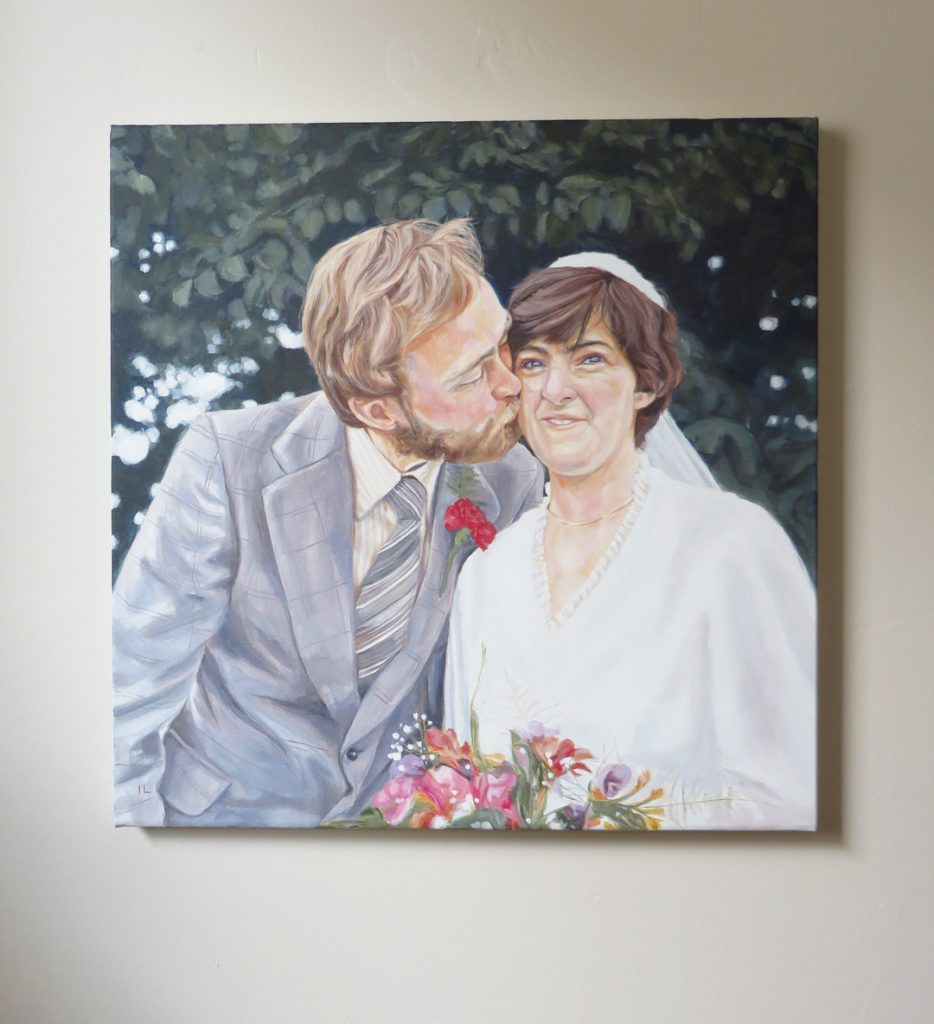 The dark green tones of the background work really well with the skin tones and it made the portrait work. I loved adding detail to the flowers too and the carnation on the groom's suit jacket added another splash of colour.