This is the first commission I worked on in 2021 and it was very enjoyable. There is something about old photographs that I just love interpreting on paper. Graphite works so well to translate old photographs to an artwork. This one is of a man looking over his shoulder. The composition works very well and I love the glint in his eye and a slightly mischievous smile.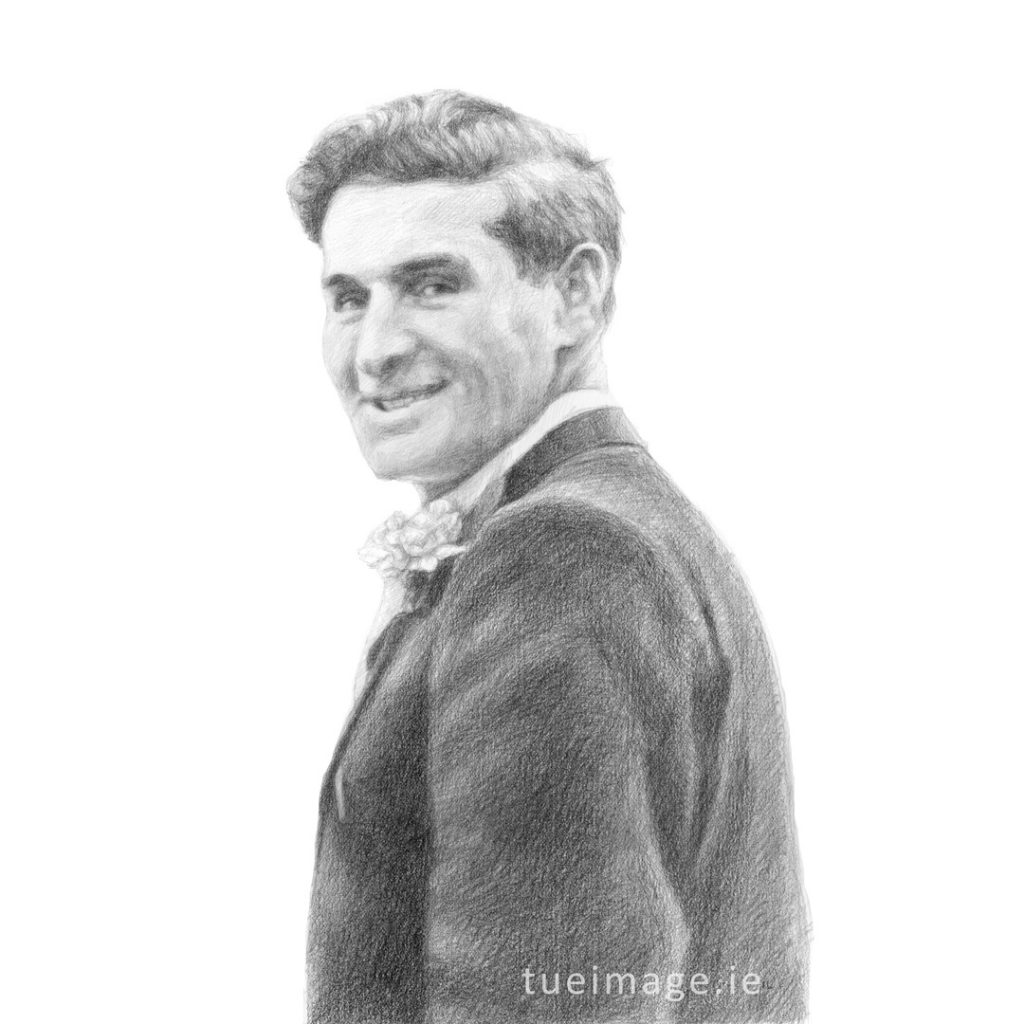 The drawing was worked on from a photo of a photo which I have been doing lately. Some information is lost through this process which adds a bit of a mystery to the portrait. The loss of detail in the reference photo means I don't get bogged down by too much detail but rather capture the essence of the person.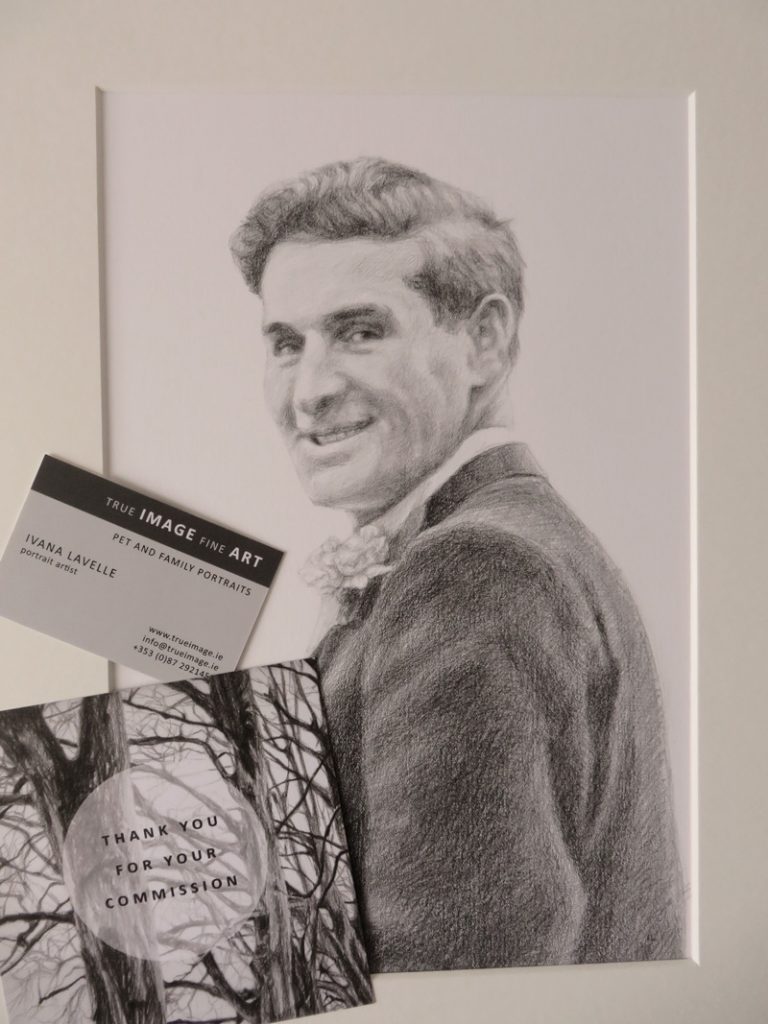 The drawing is 30 x 20 cm in size. I worked with Mars Lumograph Black pencils by Staedtler on Fabriano 5 paper. The finished drawing was scanned and emailed to the client. The client was very happy with the drawing which I posted mounted in a neutral coloured mount.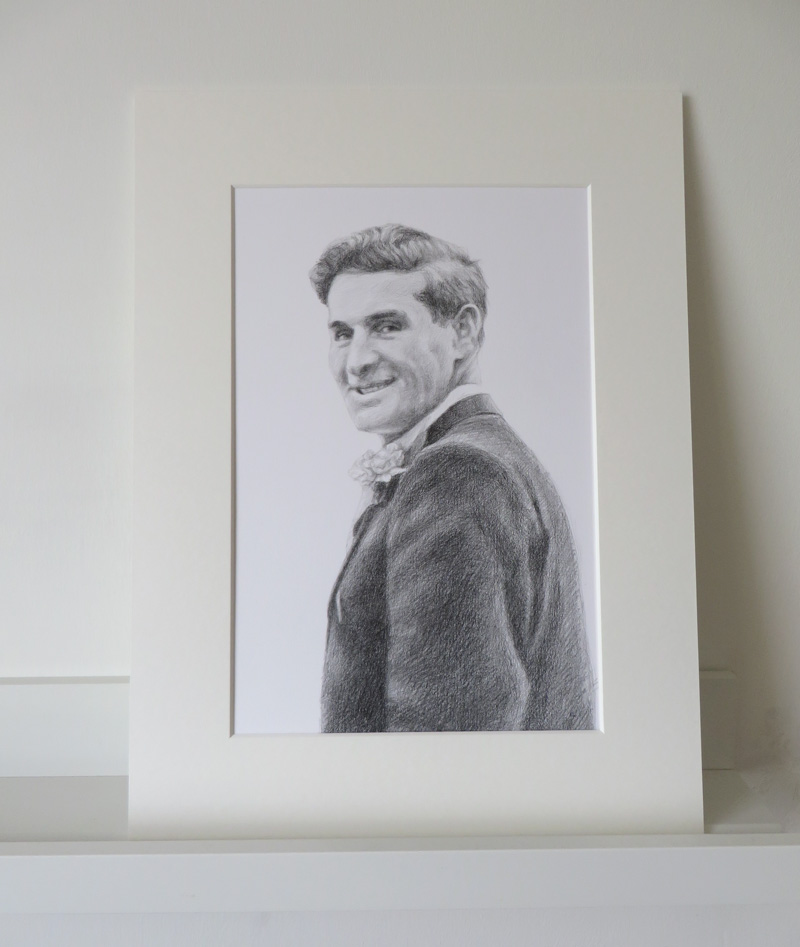 I took some photographs of the finished drawing on paper and in the mount.
The client was very happy with the finished portrait:
Hi Ivana, Looks brilliant, you have quite the talent.

Eugene, county Meath, Ireland