This drawing is one of the pet portraits I worked on last year and just never got a chance to put up on the blog. I completed it in June 2020. It is of Daisy the beagle and Elsa the doberman. Both dogs are deceased and Elaine, my client, wanted to gift this portrait to their owner, her friend as a birthday present.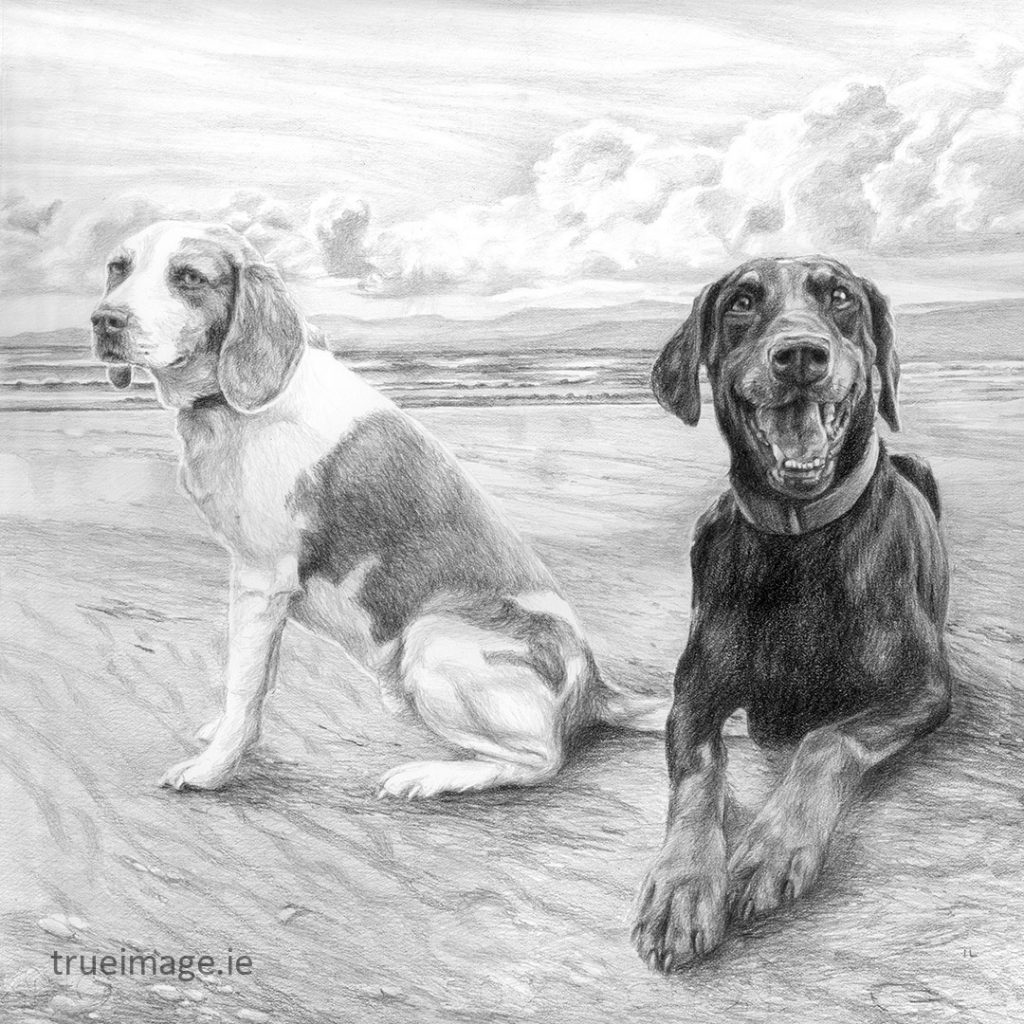 The drawing is 30 x 30 cm in size. I worked from two photographs, one for the dogs and another for the background. Elaine wanted them in a beach scene as they really enjoyed their seaside walks. They look so happy in their photos and I wanted to capture their happines in the portrait.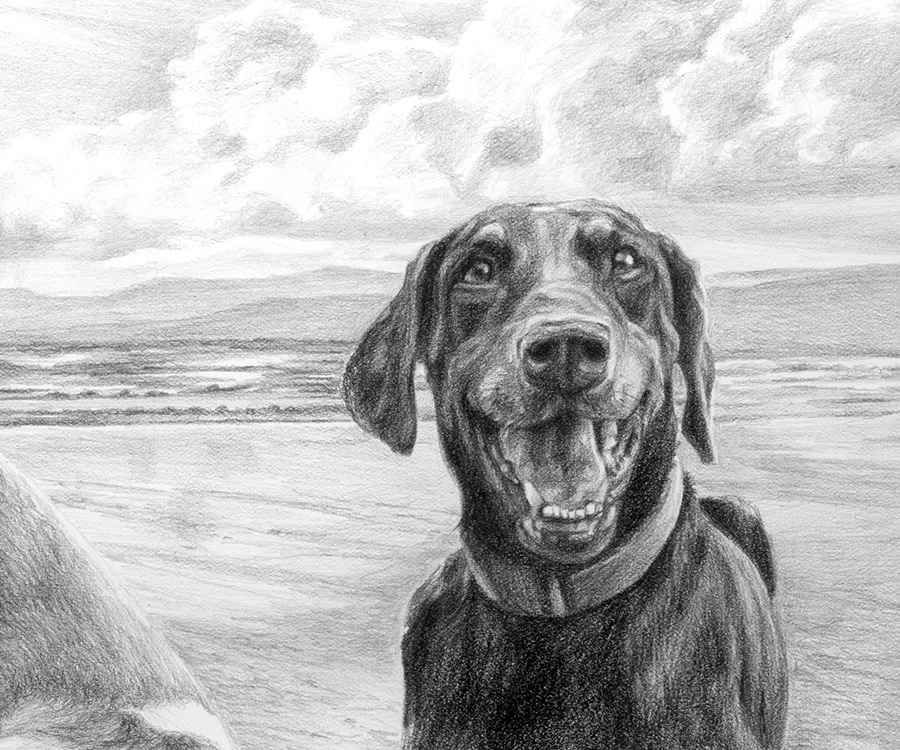 This is what the client thought when she saw the finished portrait:
Oh my God Ivana, that is amazing! I thought it was a photo. That is unbelievable work!

Elaine
Elaine very kindly emailed me again once she had given the drawing to her friend to tell me of her reaction:
Just to let you know that Babs was completely overwhelmed and could not believe her present. She couldn't believe her doggies had come home. She was completely taken with your incredible talent and how you captured the likeness & personality of both Elsa & Daisy.

She cried when she opened it up. She cried & cried. It was so uncannily like both doggies, like they were so real. She also recognised the beach immediately too.

Thank you again for the incredible joy and happiness you brought to my friend on her birthday…

Elaine
I put two photographs together for the portrait as the client wanted to capture both dogs on their favourite beach. The beach photo she had of them was backlit and quite dark on their features so we decided to use another photo for the dogs.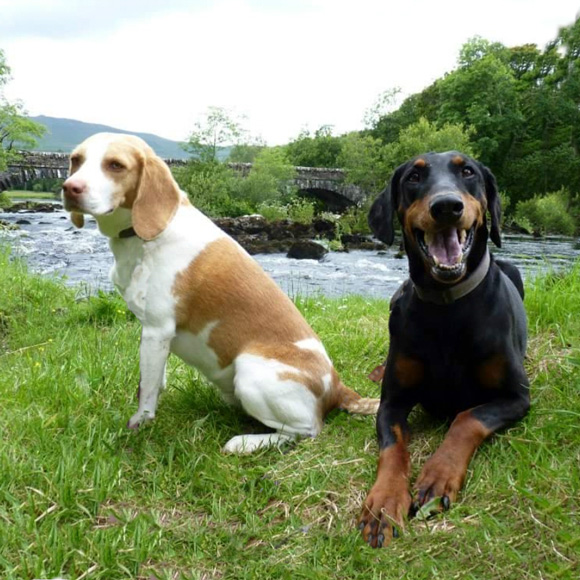 I took some photographs of the drawing before the client collected it. I use a neutral coloured mount to keep the drawing safe during transport. The mounted drawing can be inserted into a ready or custom made frame.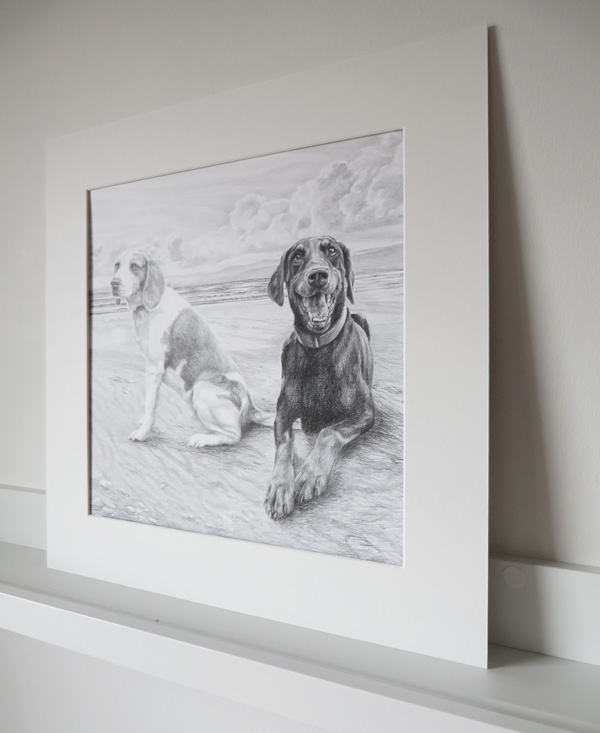 I use graphite pencils made by Staedtler. The pencils are Mars Lumograph Black and I just love the dark tones I can achieve with them as they contain some charcoal. I took some photos of the drawing in progress with the pencils.