This is a project I worked on in September last year. The client was someone gifted with a drawing of her own pet from her sister last year. She loved it so much that she decided to commission drawings of her sister's dogs Finn and Luna. Finn is the happy collie in the long grass and Luna is the german shepherd who I superimposed onto the rocks.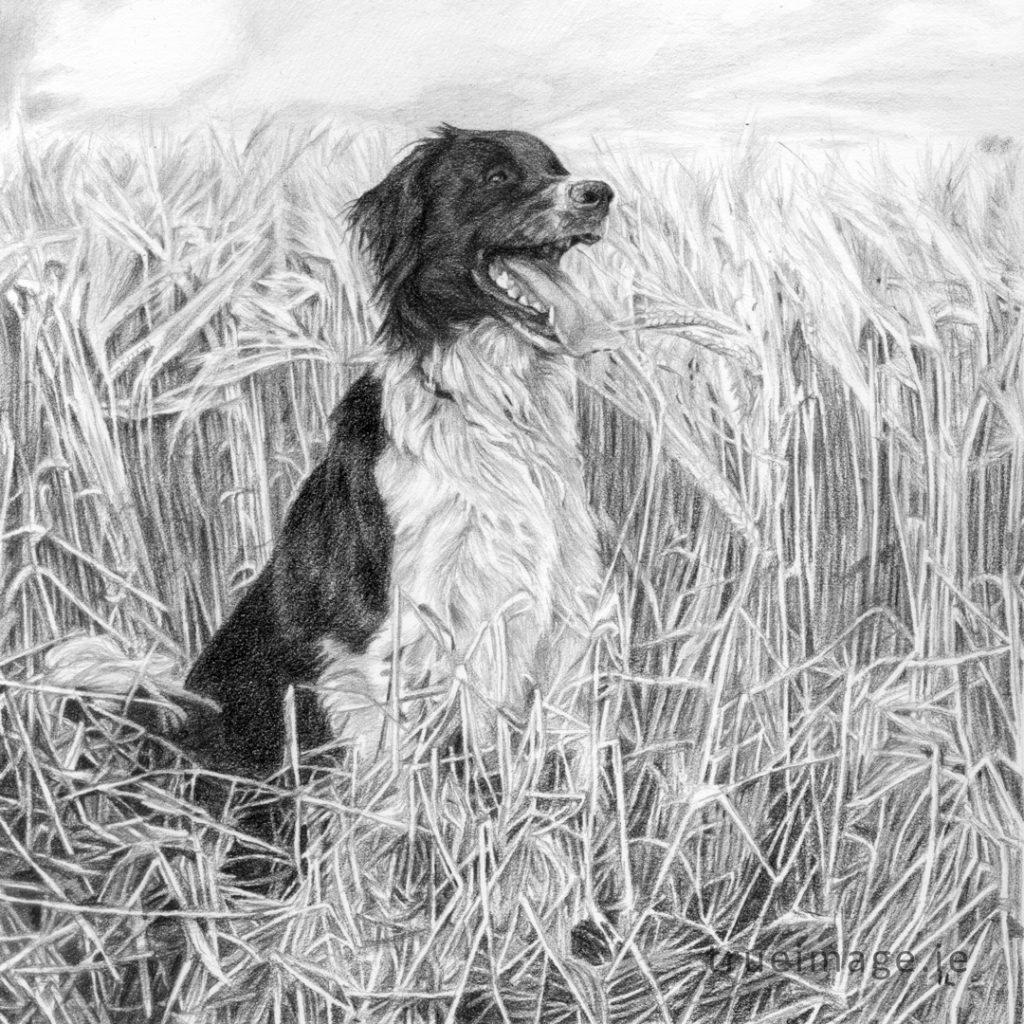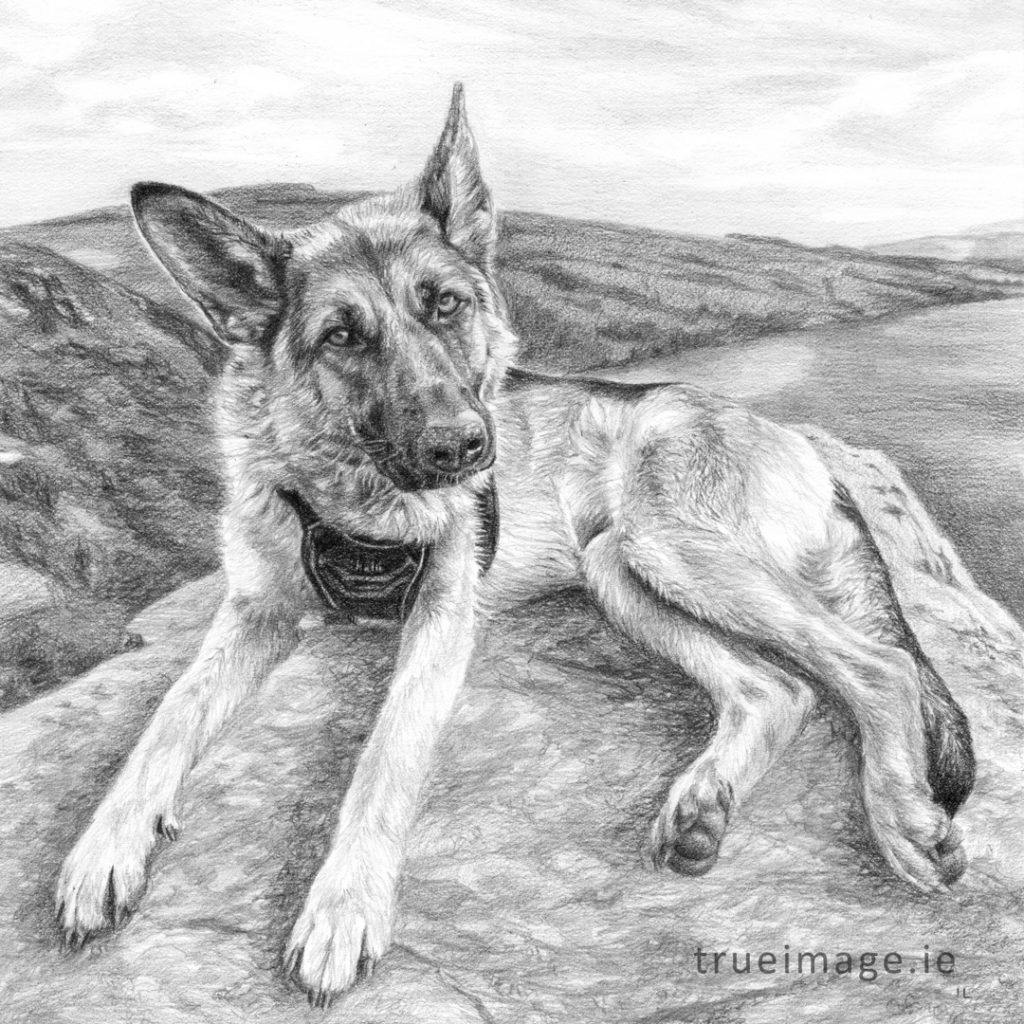 The drawings are small in size at 20 x 20 cm and intimate portraits of both dogs. Janet, the client, wanted to capture their personalities and together we picked photos that pictured both Finn and Luna at their happiest. I had a few reference photographs to work from.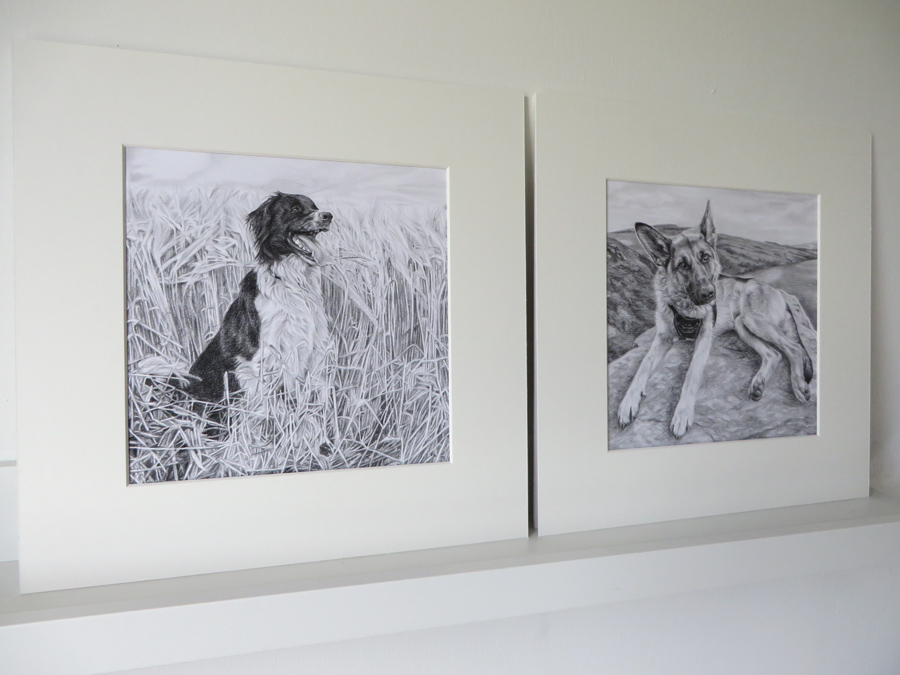 For Finn's drawing, I used a photo of him in some tall grass, he looks so happy there obviously enjoying his walk. There were no changes needed to the photo. On the other hand, Luna's portrait was constructed from two photographs. One taken on the day her owner collected her from the rescue centre she was adopted from. The other taken on a walk in the mountains she was often taken and loved going.
The client was very pleased with the finished portraits. Sadly, Finn had to be put down in the meantime and his owner misses him terribly. Thankfully, she still has Luna to keep her company.
I worked with graphite pencil on paper as usual. The drawings were quite detailed and small so took some time to complete. It is worth putting in all the detail for the overall portraits work quite well and are hanging beside each other in the client's home. I always apply a thin coat of fixative when finished and insert drawings into neutral coloured mounts. The drawings can then be framed in a ready made frame or custom made frame at the client's local framers. I took some photos of the mounted portraits: