This is a painting that was commissioned as a birthday present for the little girl's mother. It was commissioned by her husband and features a special moment Isabella shares with her grandfather, who sadly passed away. The landscape is one where the client's wife grew up. I worked with acrylics on stretched canvas as usual, in the size of 50 x 50 cm. The square format works really well.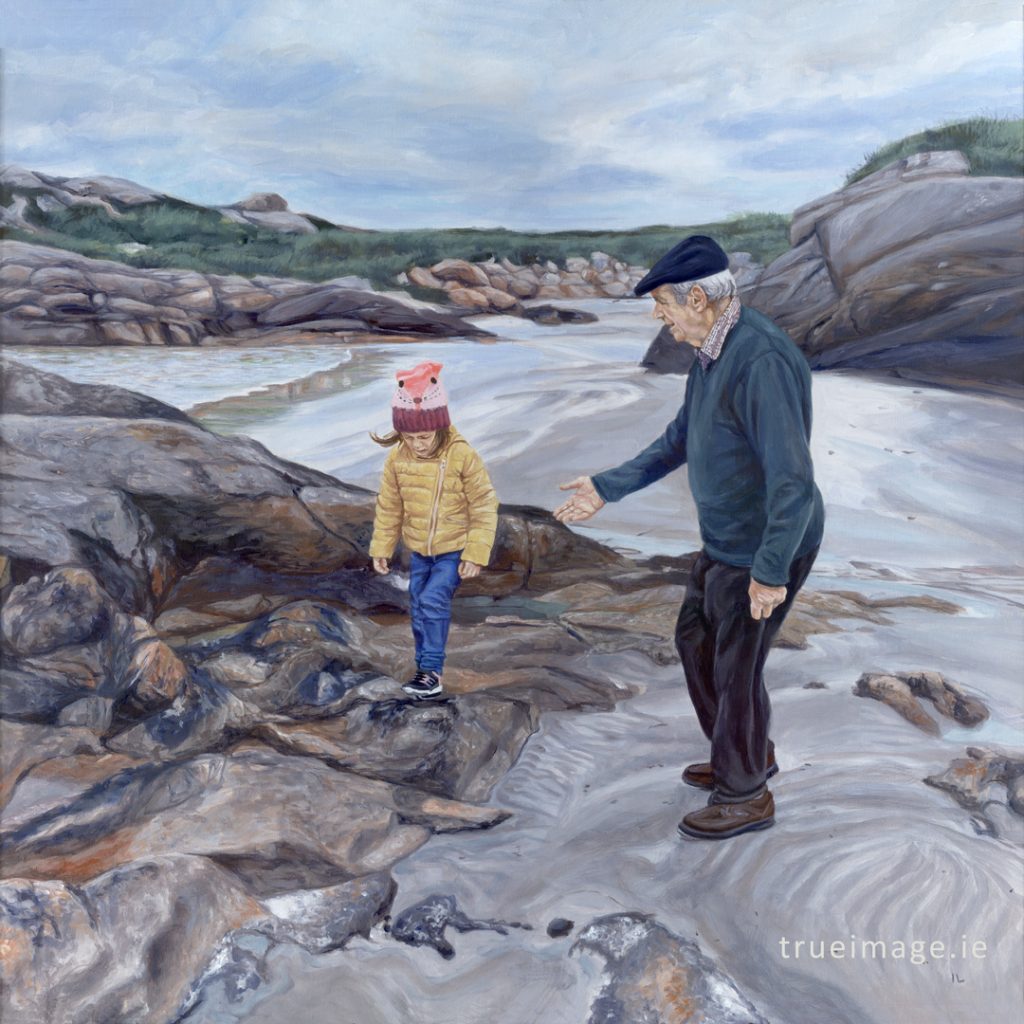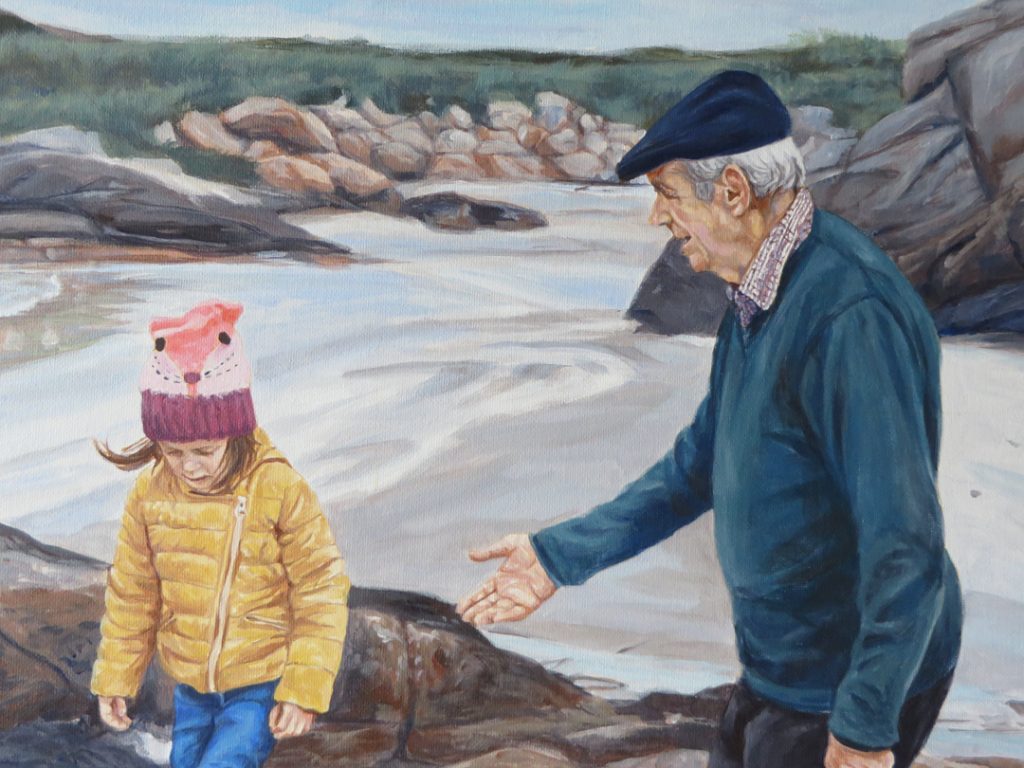 The client was very happy with the finished painting:
Hi Ivana! It looks very good, thank you so much. You have really captured Isabella and Tony, and the landscape which is where my wife grew up. I'm sure my wife will be thrilled – it is very special…

Robert, Ratoath, County Meath, Ireland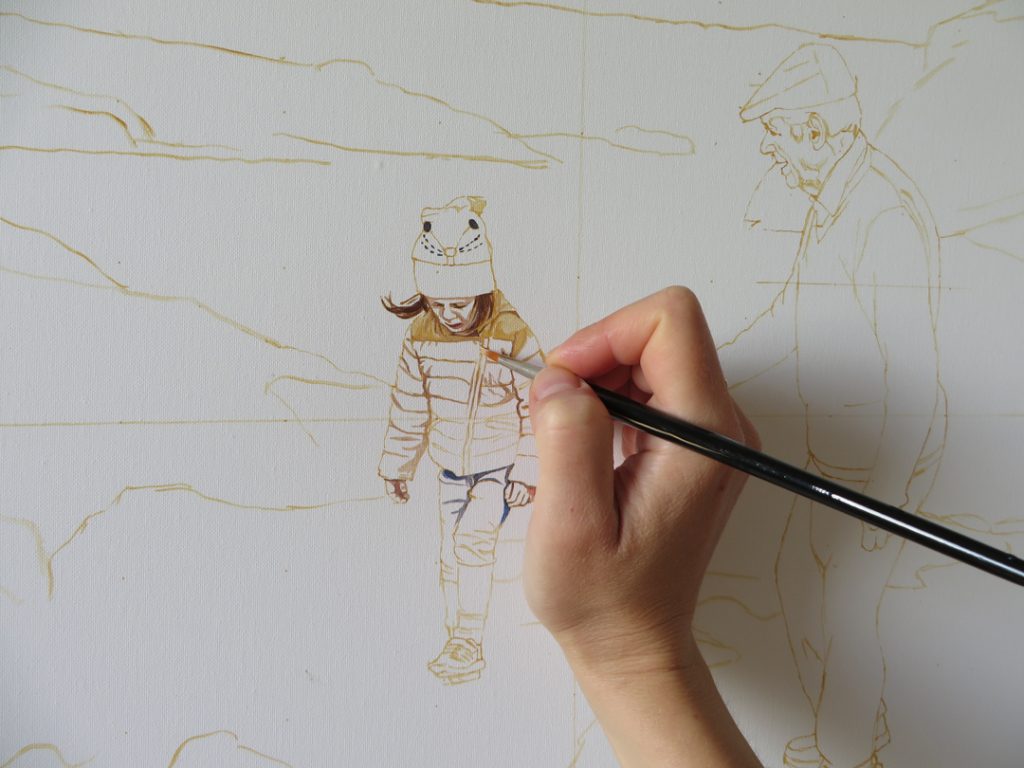 I took some photographs of the progress and of the finished painting. I started with a line sketch with yellow ochre. I had just one photo to work from which always makes capturing likeness a little more difficult. After the initial line sketch, I moved onto adding the basic colours to the canvas creating a full colour blocked sketch. From this point, I simply layered thin coats of paint over the surface until it felt finished. I like to put almost finished paintings aside for a few days and return to them to see it with fresh eyes.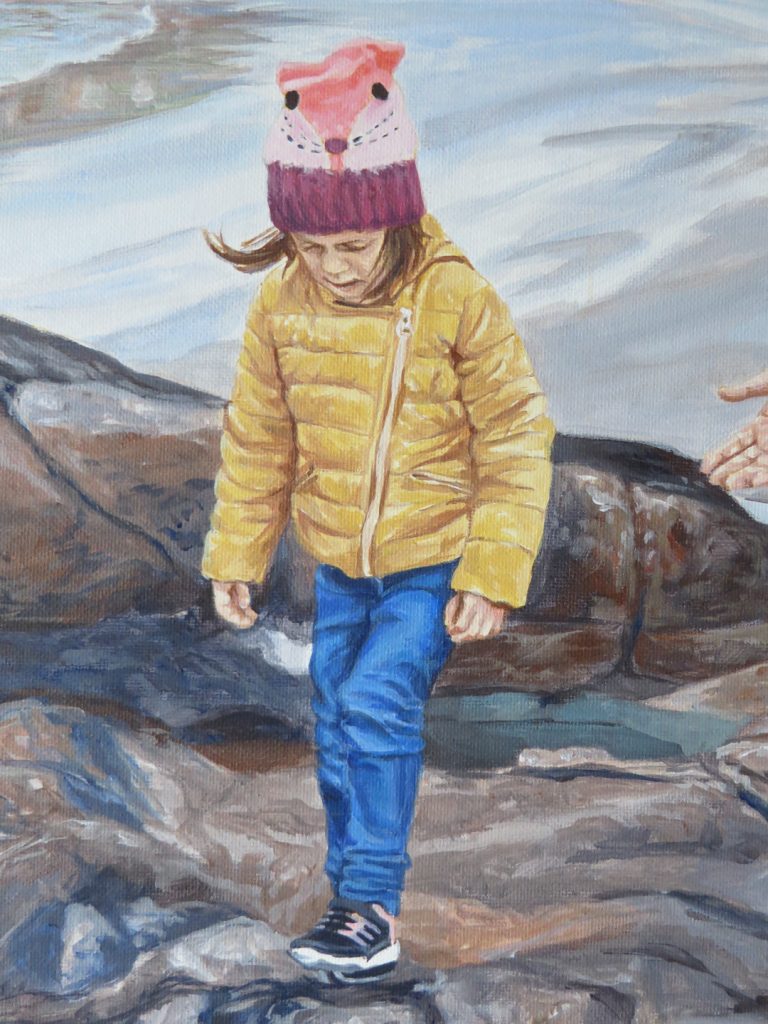 I have a what I call 'finished work' shelf in my studio. I take photos of finished portraits on this shelf before posting here on the blog.