I completed these drawings last summer for a return client. She commissioned two small drawings, both as gifts to her brothers. Both brothers are pictured with their partners and the drawings are the smallest size I work in at 20 x 15 cm. I had one photograph for each portrait.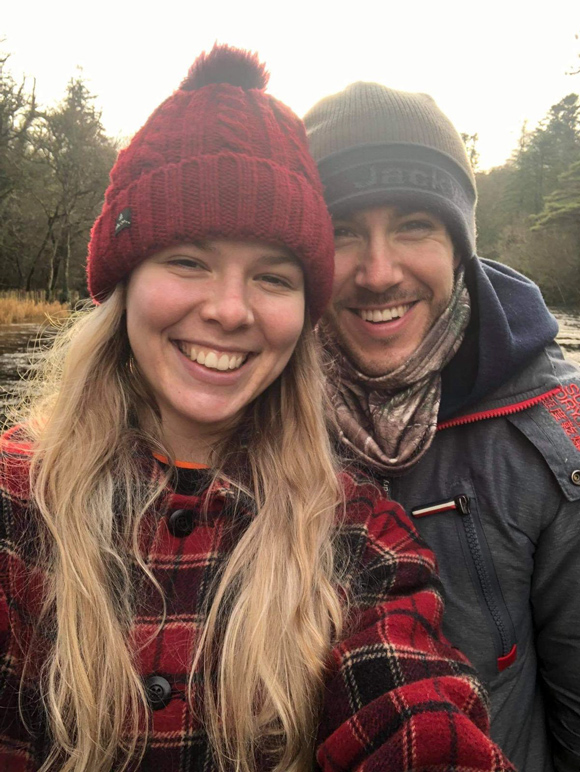 The client was really happy with the final drawings:
Hello Ivana!

They are absolutely perfect. You really capture everyone beautifully!!!! Thank you so very much. Cannot wait to give them to my brothers!!!!

Veronica, Galway, Ireland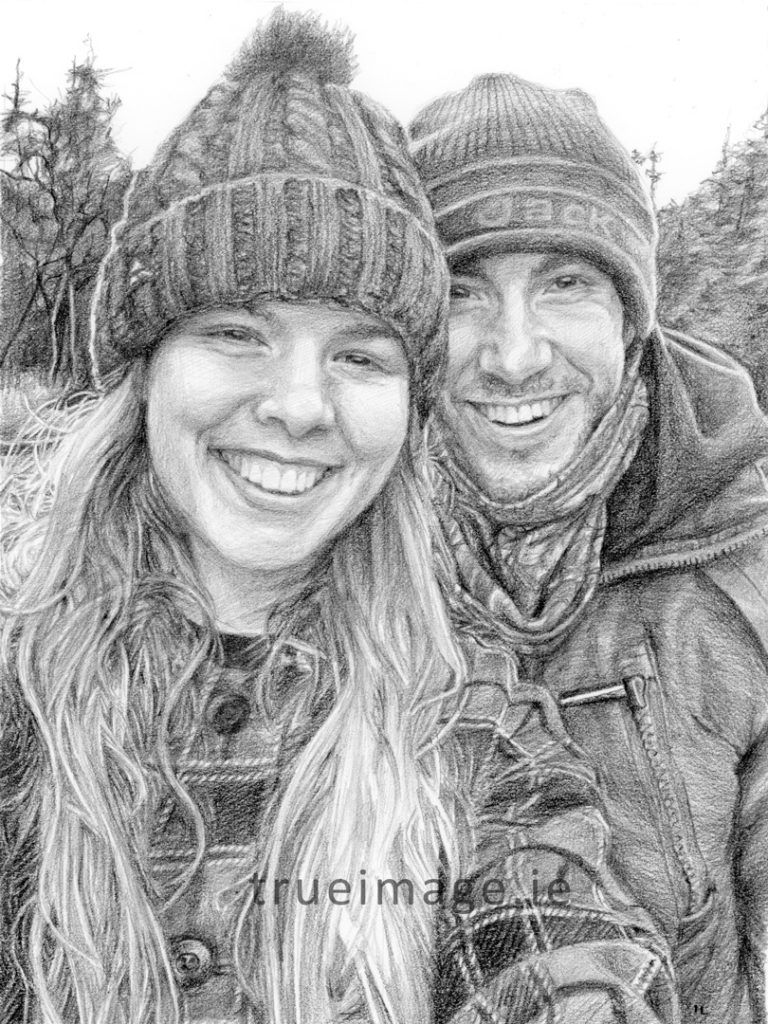 I worked in graphite pencil. It was quite challenging as the drawings are so small. Capturing detail meant sharpening my pencils very frequently. The firs image of the couple outdoors was much more detailed and resulted in a more successful portrait I felt. So if you are considering commissioning a portrait, please be sure to email me your best photos. You can contact me at info@trueimage.ie.
As usual, I mounted each portrait in a neutral coloured mount before posting. It protects the drawing and having a slightly beveled edge keeps the paper away from the plastic cover over it. Drawings are best framed under glass to avoid dust settling on the paper. They are also sprayed with a fixative when finished which adds another layer of protection to the graphite pencil marks.