This pencil sketch was commissioned as a birthday gift for the lady in the photo. Her husband sadly passed away and her daughter decided to gift her a pencil drawing of the two of them. The drawing was based on one very good photograph taken at a special occasion. The couple look so happy here. I just love the connection they share. I wanted to capture this in the drawing.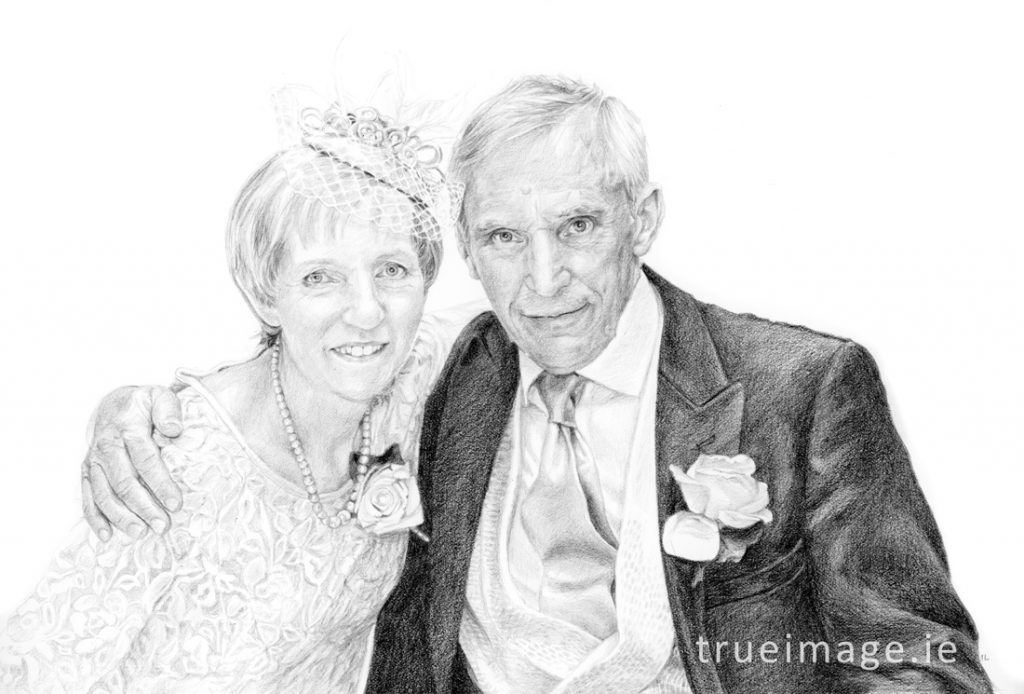 The portrait is 20 x 30 cm in size drawn with graphite pencil on Fabriano 5 paper. The drawing was mounted when finished and I posted it well wrapped in a plastic sleeve ready to be framed by the client. Both the client and her mom were very happy with the finished drawing.
Hi Ivana! I absolutely love it – it's amazing … and my mum will be thrilled! You are extremely talented!!!…

…Just to let you know that my mum really loved the portrait when we gave it to her yesterday – she was so surprised and couldn't have been more delighted! She can't wait to put it up on the wall! Thanks again, and all the best!

Majella, Dublin, Ireland
I thoroughly enjoyed the drawing process mostly because of the significance of the photo and the quality of it.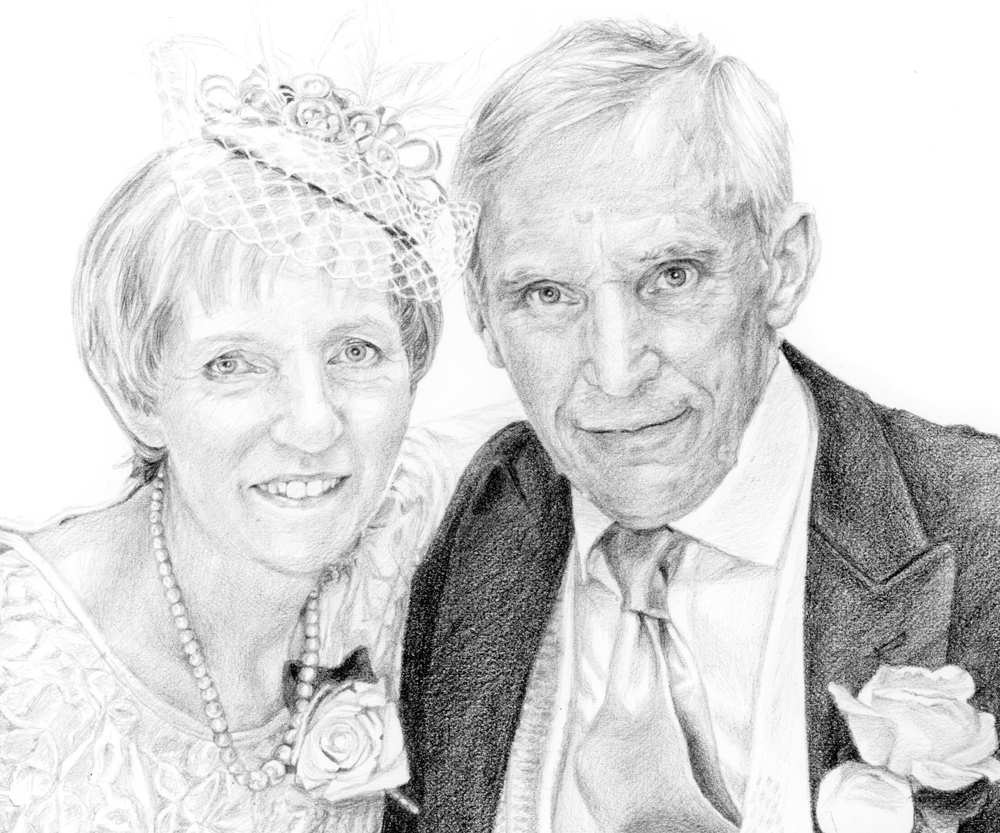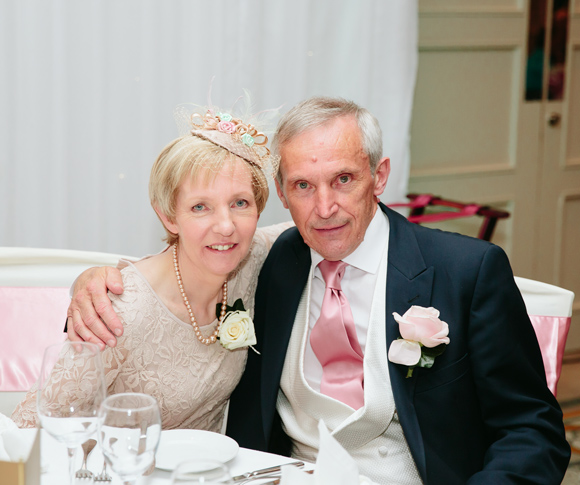 The pencils I used were Staedtler Mars Lumograph Black and Faber-Castell Pitt Graphite. Both are a blend of graphite and charcoal. The graphite keeps things precise as I can sharpen to a sharp end while the charcoal adds a deep darkness without the shine of graphite. I will be working on some interesting commissions over the next few weeks including a painting of bikes overgrown with grass and some lovely family portraits, so keep an eye on my blog for updates.