This is the largest family portrait I have worked on to date. It includes a family of thirteen. The drawing was commissioned as a gift for the grandparents pictured in the drawing with all their children and grandchildren. The drawing is 30 x 50 cm in size drawn with graphite pencil on paper.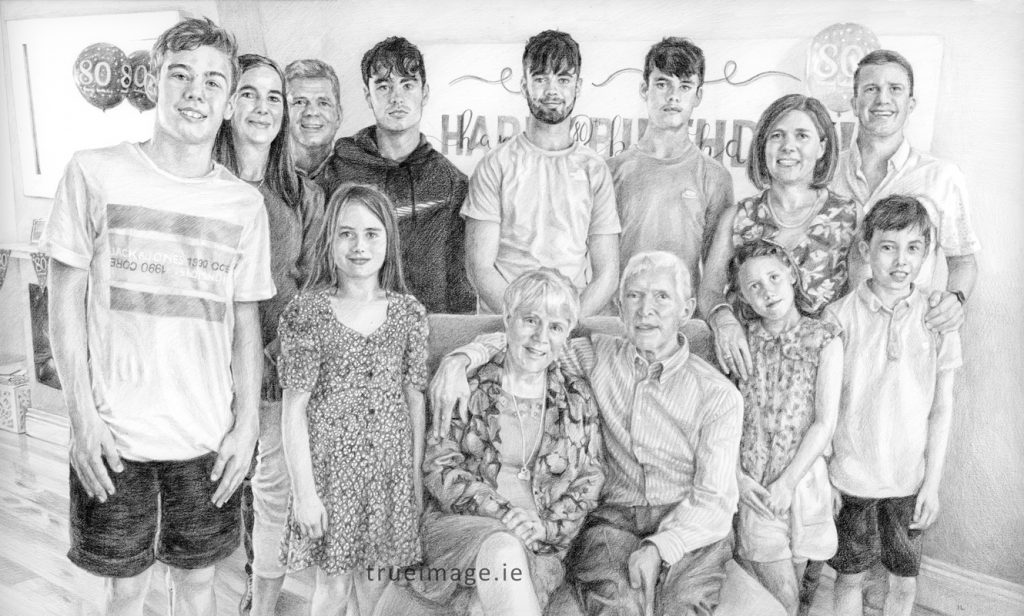 I had two photographs for reference. And although they were not too clear, they provided me with enough detail to complete the portrait and capture everybody's likeness. The clients were very happy with the finished portrait and upon receiving it, the children could not believe how alike they looked in the drawing:
Hi Ivana! That looks fantastic!….The drawing arrived today, it is fantastic, the kids are amazed at how it looks so much like them! Many thanks and best wishes

Ciaran, Greystones, County Wicklow, Ireland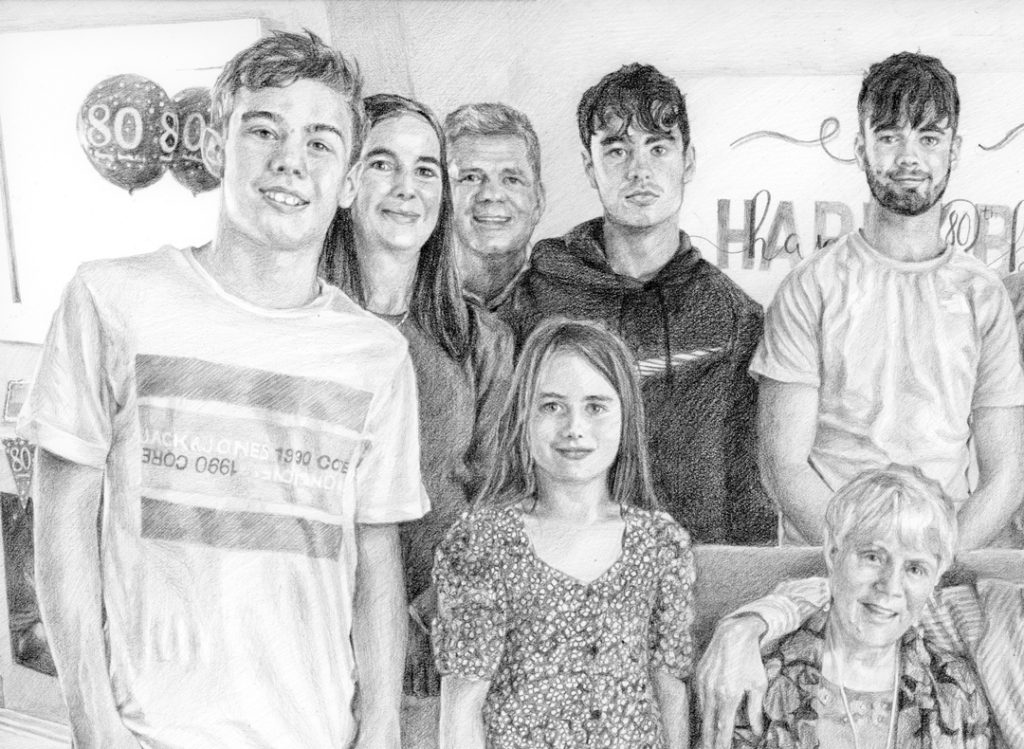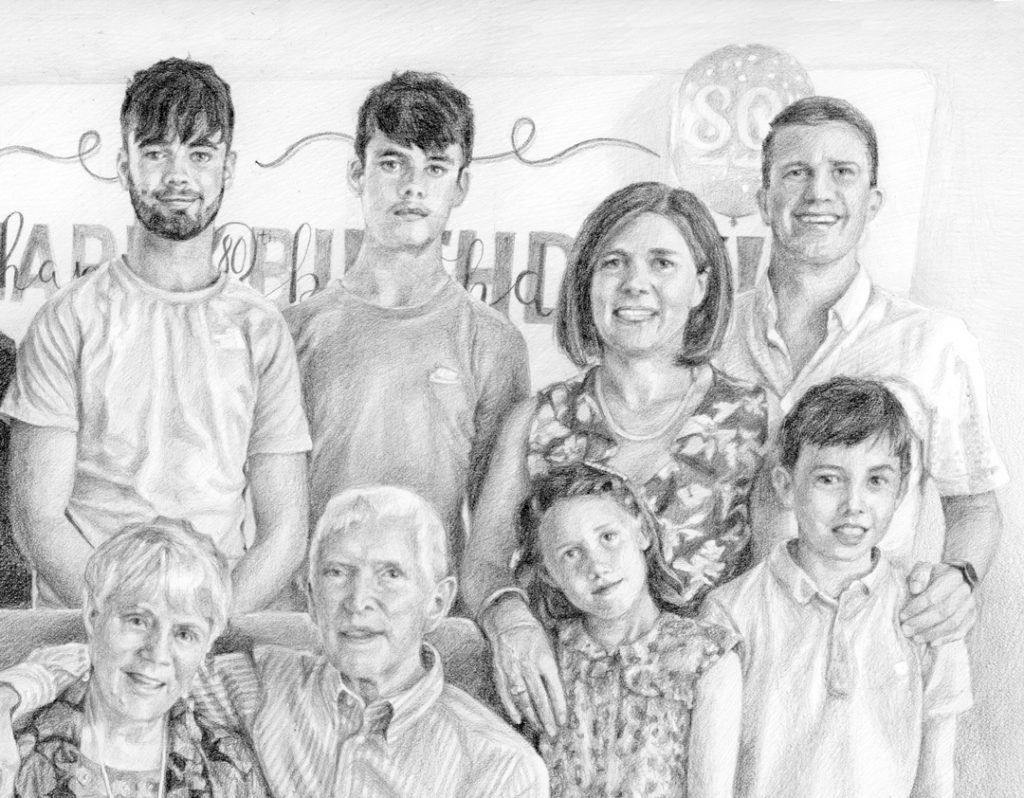 The drawing took quite a while to complete due to the number of people and detail not only in their faces, but also clothes and background. The clients wanted to capture the balloons and decorations as a memory of the day the photo was taken.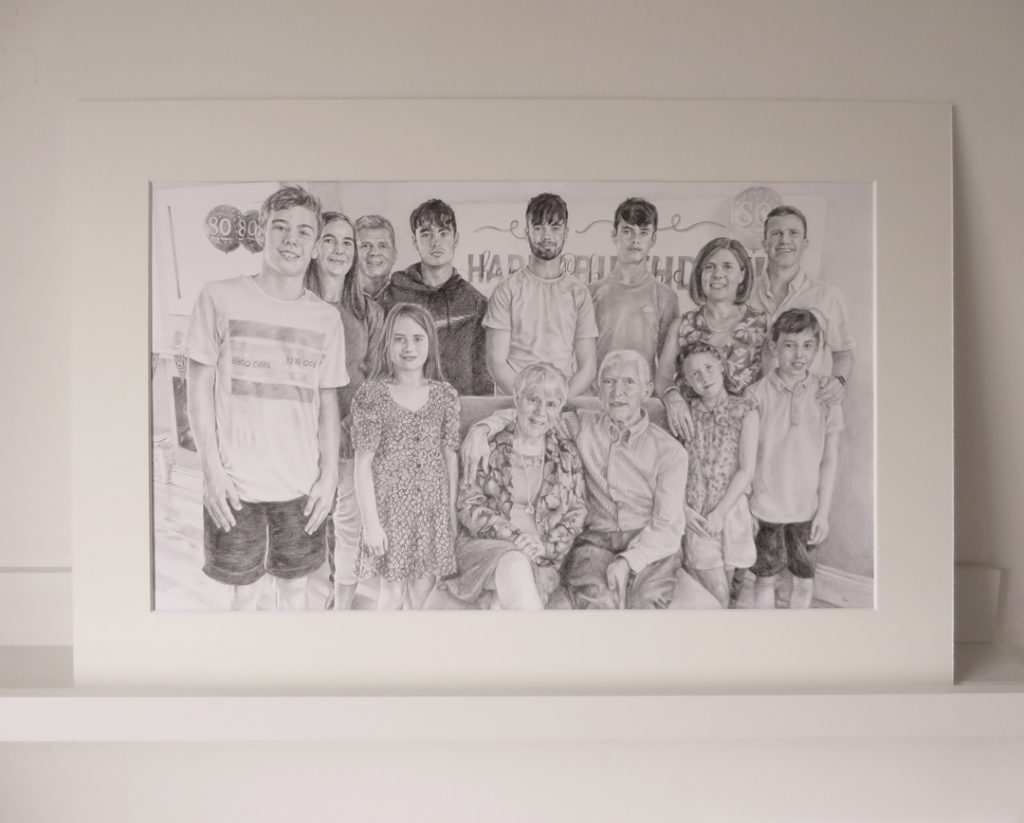 I mounted the finished drawing in a neutral coloured mount before posting the portrait to the client.