I have recently worked on two very small drawings. They were each just 20 x 15 cm in size which is the smallest size I work in. I used graphite pencils by Staedtler and Faber-Castell all with some charcoal content to reduce the shine. I truly enjoy working with these pencils. They are charcoal dark and I am still able to sharpen them very well for detailed work as with graphite.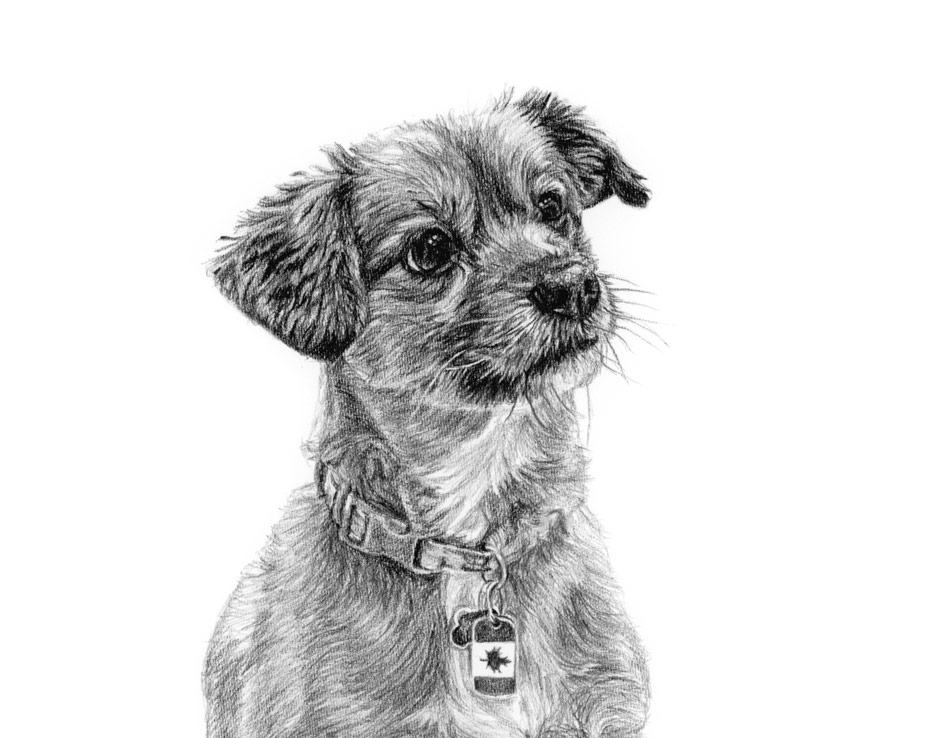 The two dog drawings were completed a couple of months ago for two separate clients. The first drawing is of Max for a return client. Max's photo was of him as a puppy, but he is fully grown now living in Canada. I had a number of reference photos and used some of them to complete Max's paws which are missing from the main photo.
Here is the finished drawing and reference photo: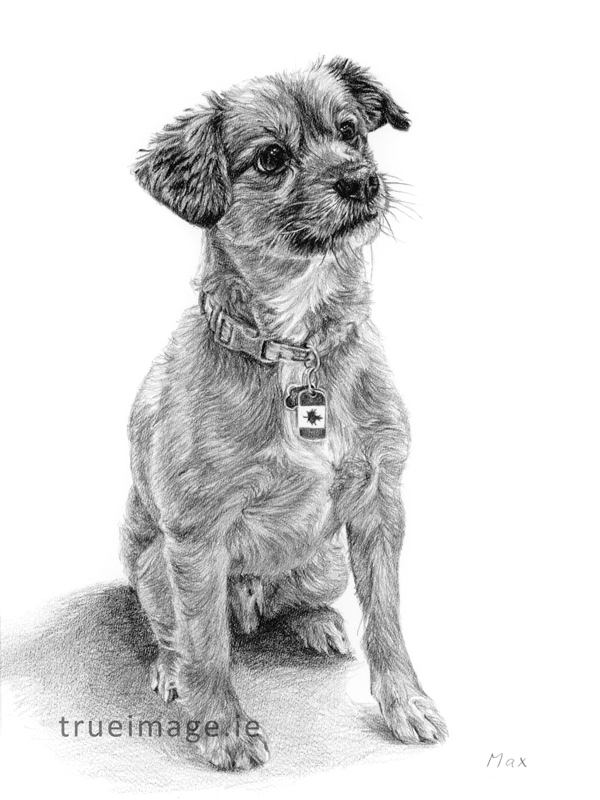 The client commissioned his portrait as a birthday present for her son's girlfriend and they were very happy with the result. I will be completing a boat drawing for her in a few weeks too. The client was very happy with Max's drawing:
Dear Ivana! That's just super thank you. Brilliant likeness!

Shirley, County Dublin, Ireland
I took some photos of the finished drawing in a mount before I posted them off to the clients: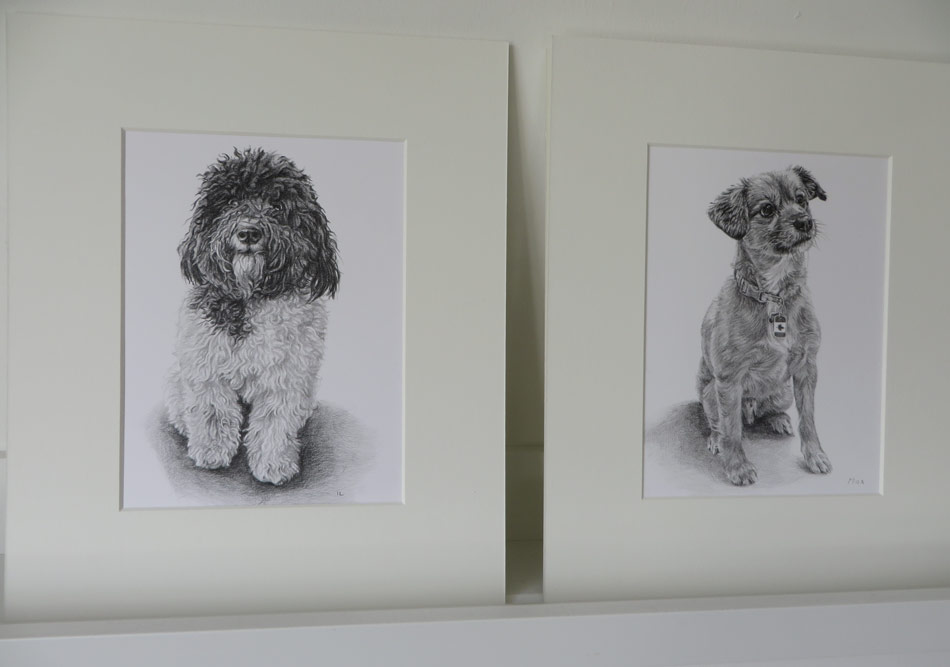 The second drawing is of Luna, the very cute and curly Cockapoo. The client wanted to capture her eyes which are often hidden behind her curls. She emailed me a lot of photos of Luna for reference, which was great. The client commissioned Luna's portrait as a gift for her nieces and was very happy with the finished drawing. She was hoping to have the drawing ready to gift as a Christmas present, but I was all booked out. She decided to order the portrait anyway.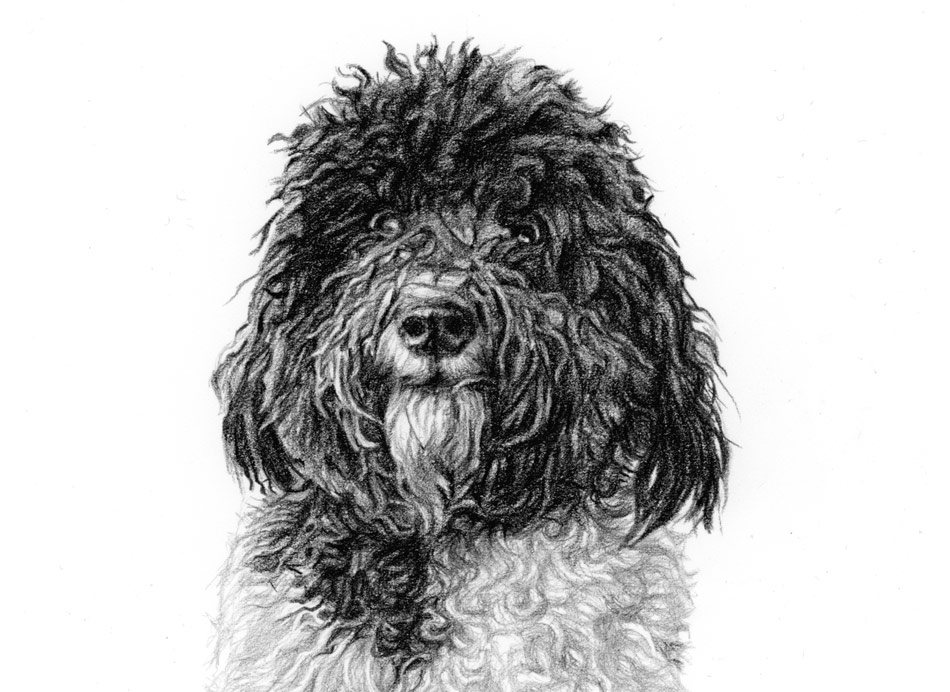 I have just now opened your email and found Luna's portrait. It is gorgeous. I love it and know my nieces will too. Thank you for such a wonderful representation….I'm looking forward to seeing my nieces reactions.

Ailish, County Laois, Ireland
Here is the finished drawing with the client reference: