I created this drawing earlier this month. It was commissioned by the couple's daughter and features her parents together with their local church in the background, which is a special place for them. The portrait is a gift for the couple's 50th wedding anniversary. The client wanted to give her parents something very special and combining a lovely image of them together with their local church in the background will make it so unique.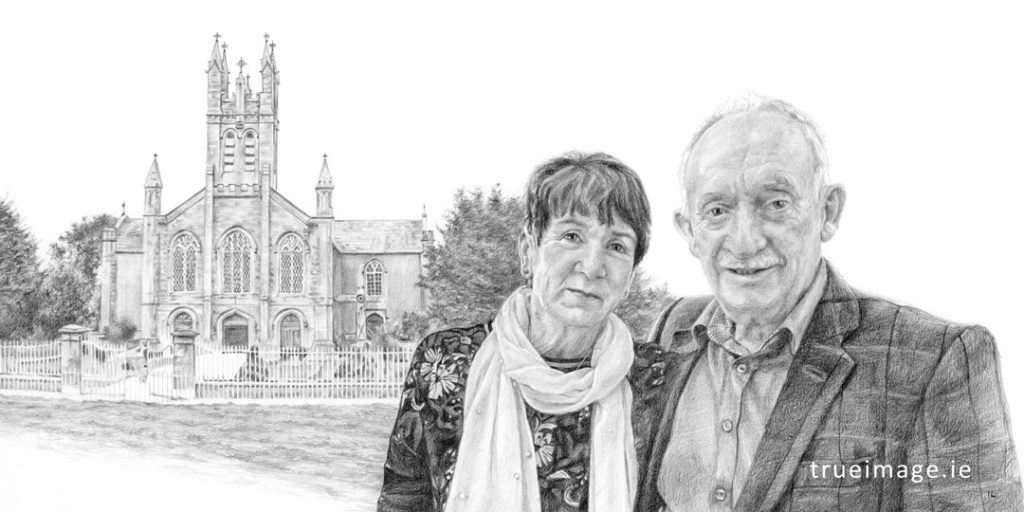 The drawing is wide in format to create a panorama image of the couple featuring their local place of worship. The portrait is 20 x 40 cm in size and I used graphite pencil on paper. I had a number of photographs for reference when drawing and put them together into one composition.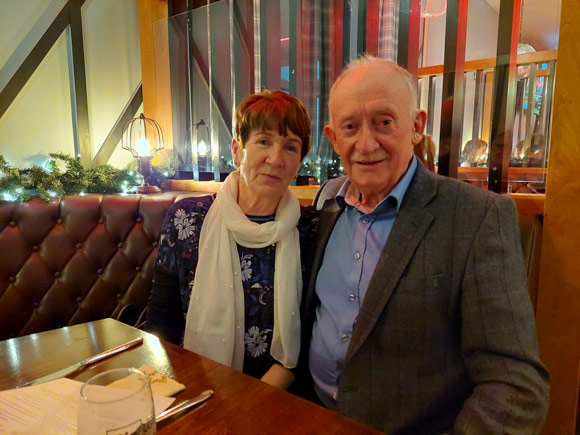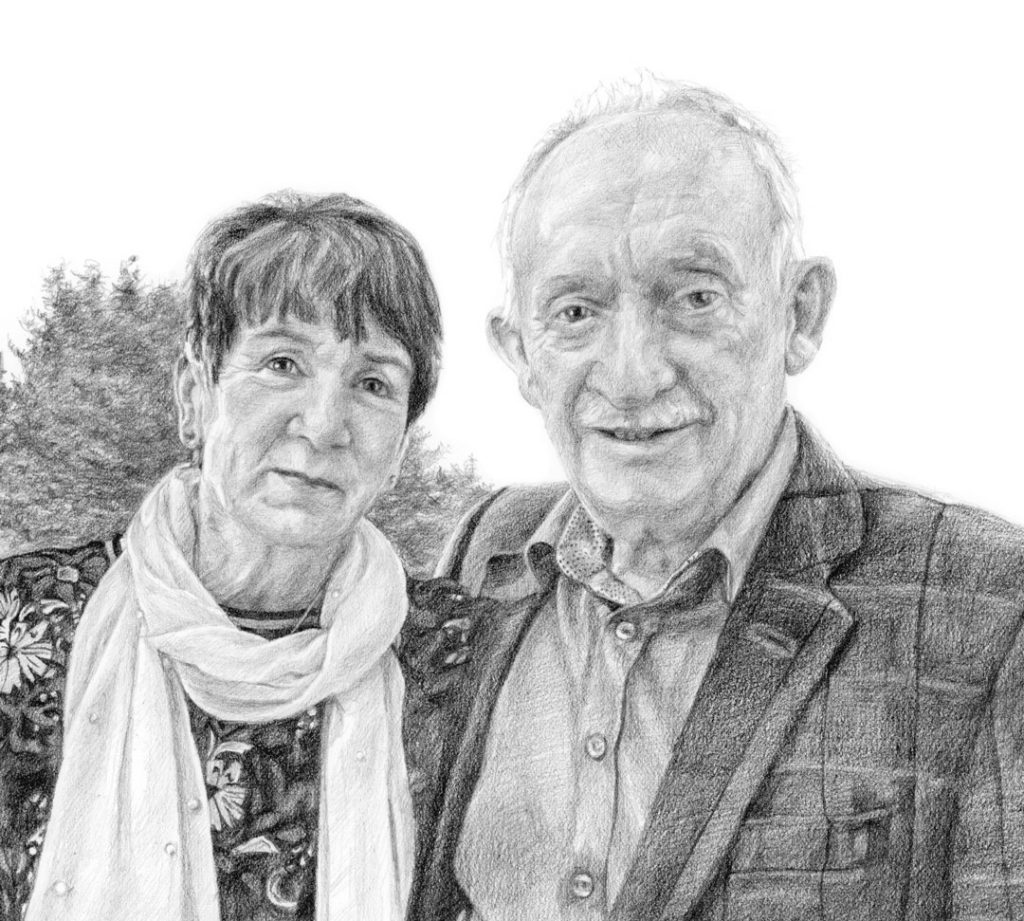 There was a lot of detail to be included in the drawing and the process took a little over a week. It was quite a time consuming project, especially the building in the background. It was worth putting in the hours though as the detail really tied all the elements together.
The client was delighted with the finished drawing:
Morning Ivana! It arrived today and I'm blown away by it ???? Thank you so much I can't wait to get it framed and show them.

Sinead, County Laois, Ireland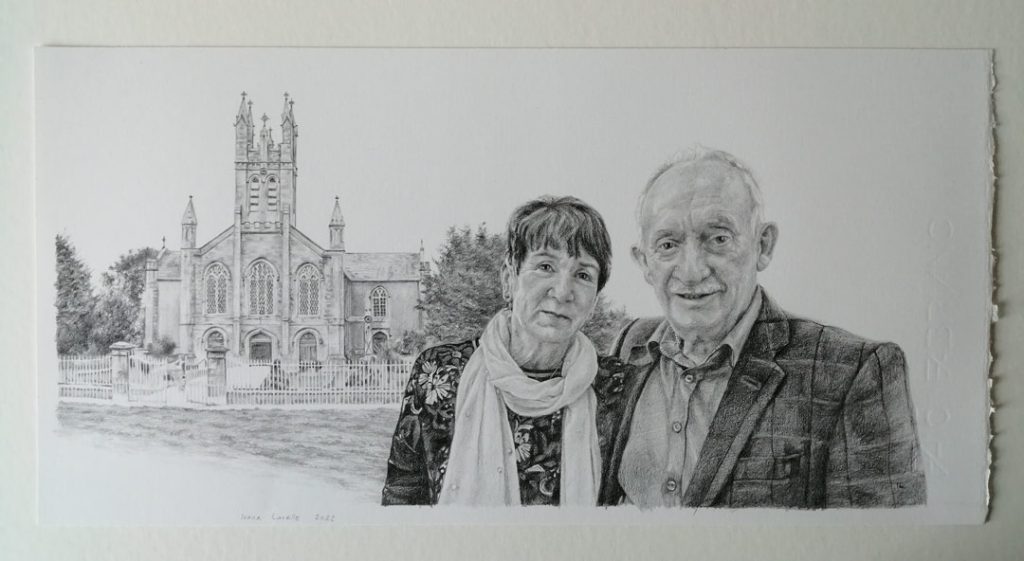 I worked on Fabriano 5 hot pressed paper which contains 50 percent cotton. It is a great paper I found after trying a few different brands and types. This one is quite smooth with some texture, it is quite tough and it can take a lot of layers of graphite which is fantastic.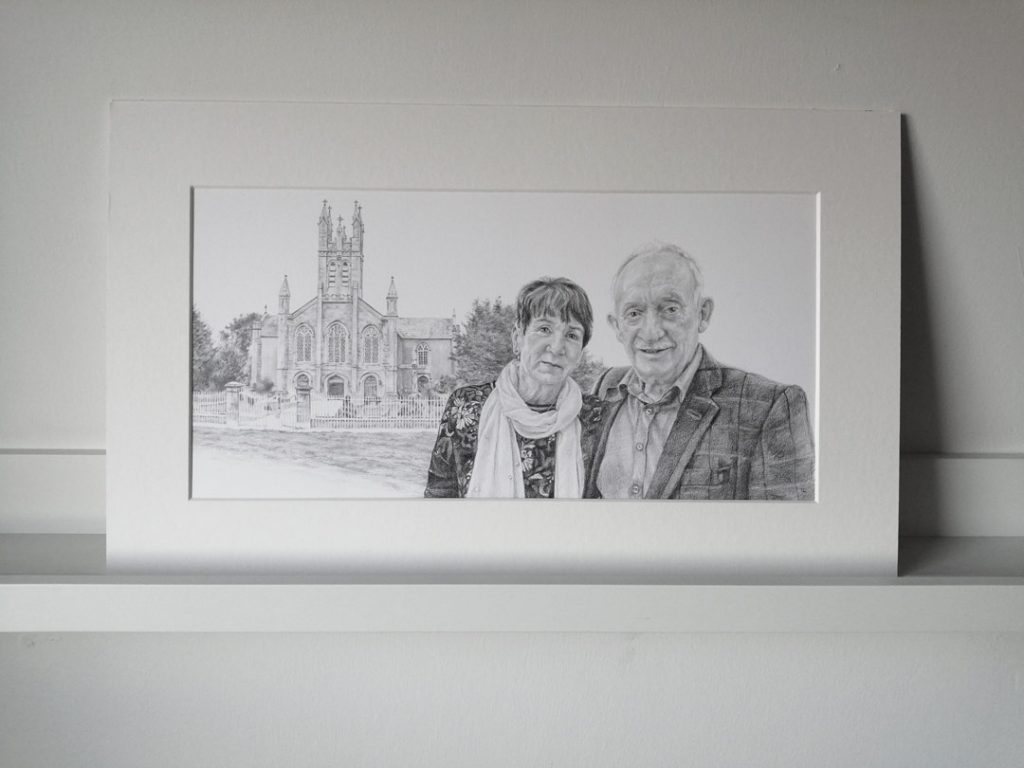 I mounted the drawing in a mount before posting it out to the client. I use a neutral coloured mount which can be used in any type of frame. I took a photo of the mounted portrait in my studio before wrapping it up.