This acrylic portrait is of a man called Frank. It was commissioned by his brother-in-law as a gift for his wife and family earlier this year. I had two reference photographs of Frank and used one for his likeness and the other to correctly capture his skin tone.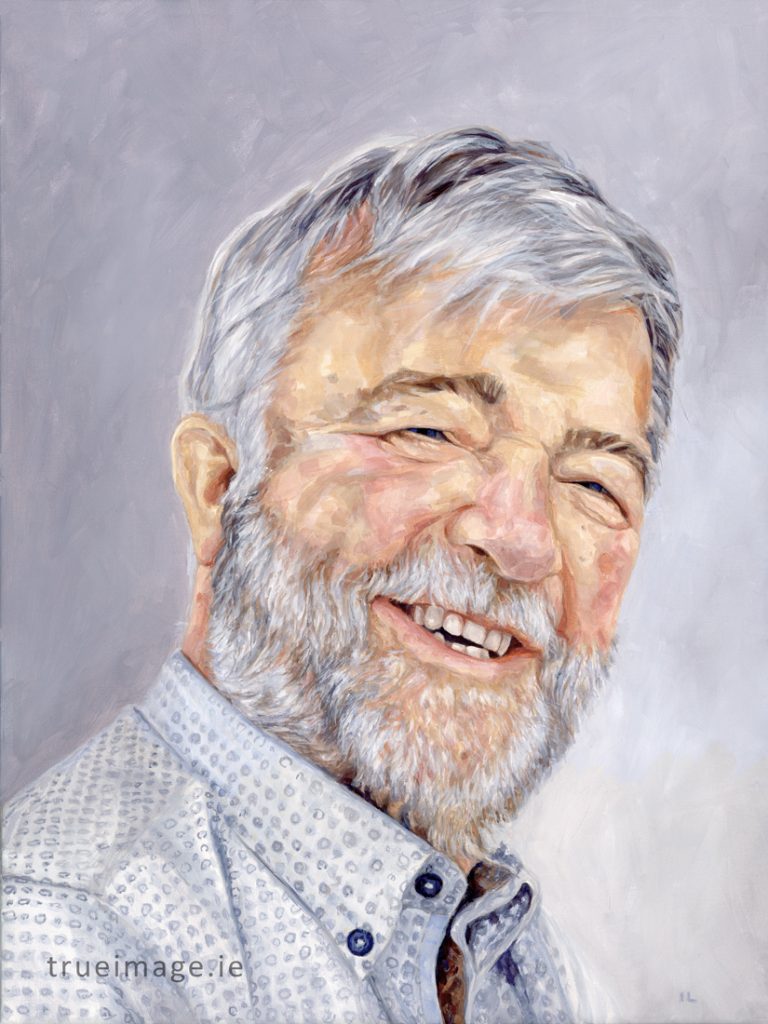 I previously completed a painting for this client and being so happy with the portrait of his father, he contacted me to paint his brother-in-law. He wanted me to capture Frank's easy going happy attitude through his smile. Frank smiled a lot and loved to chat. He sadly passed away recently, so the portrait would have a lot of meaning attached for his family.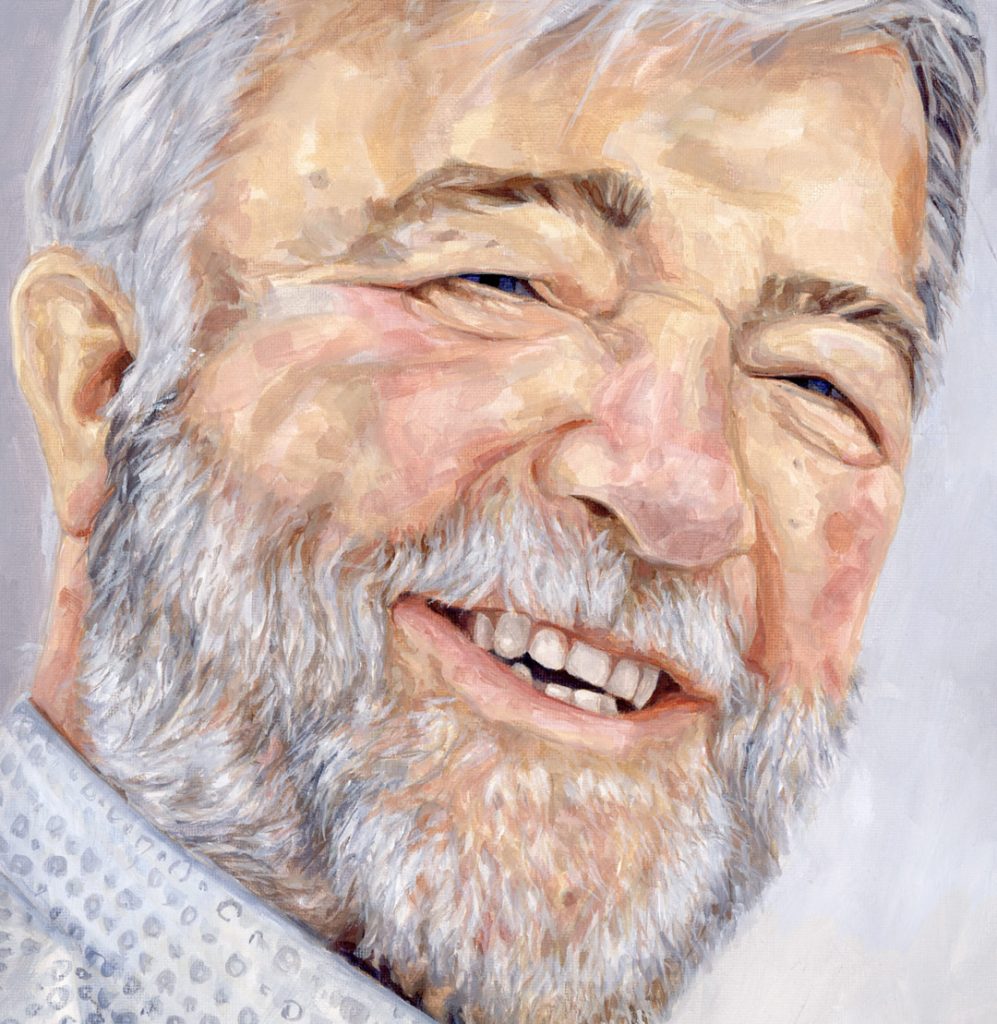 I worked at 40 x 30 cm on stretched fine cotton canvas. I worked with acrylics by Winsor & Newton Professional Acrylic and Old Holland. My basic mix was made up of different amounts of yellow ochre, venetian red, ultramarine blue and titanium white. To freshen and cool things down I used cadmium lemon, alizarin crimson and cerulian blue.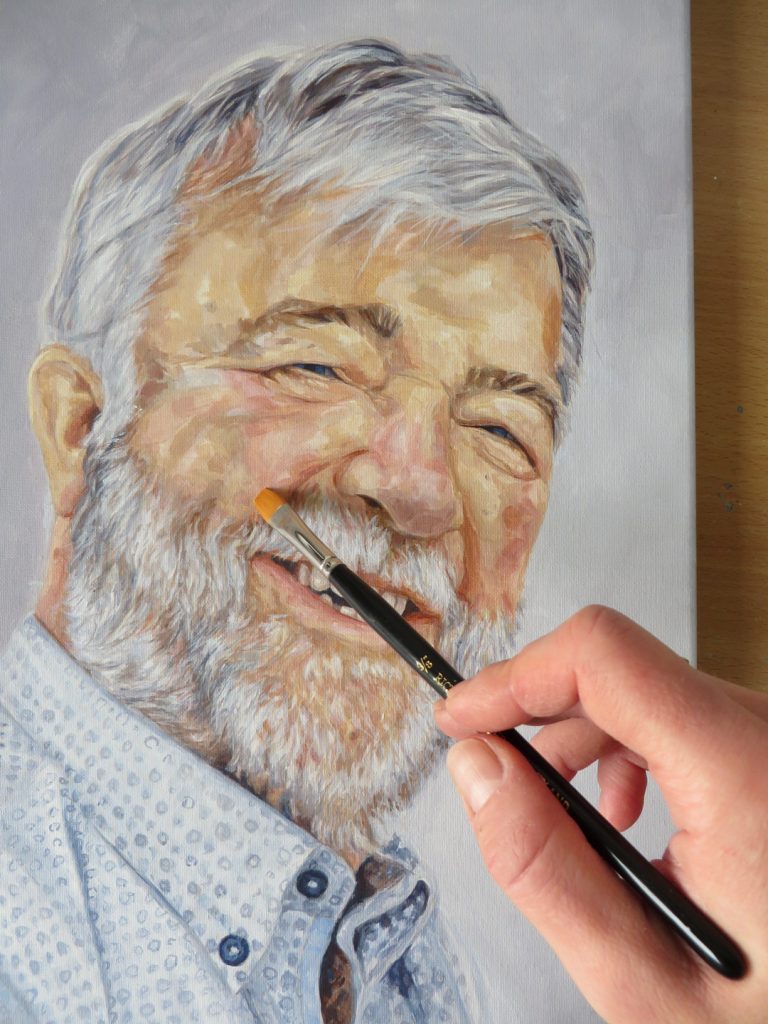 The client was very happy with the resulting painting and so was his sister and her daughters when he presented the portrait to them:
Hello Ivana! Love what I am looking at, I am sure my sister and daughters will love it too……

….Presented portrait to my sister and large family group on Thursday, all were very impressed, loved it, tears everywhere. All went away with photos of your card.

John, Newbridge, County Kildare, Ireland