These two acrylic portraits were commissioned by Tara's husband as a gift to commemorate the year 2020. In May of this year Elvis, the cat, much beloved by Tara sadly passed away. In August of that year their son was born and the sad event was followed by a happy one. The client wanted to commission two portraits as a keepsake for his family.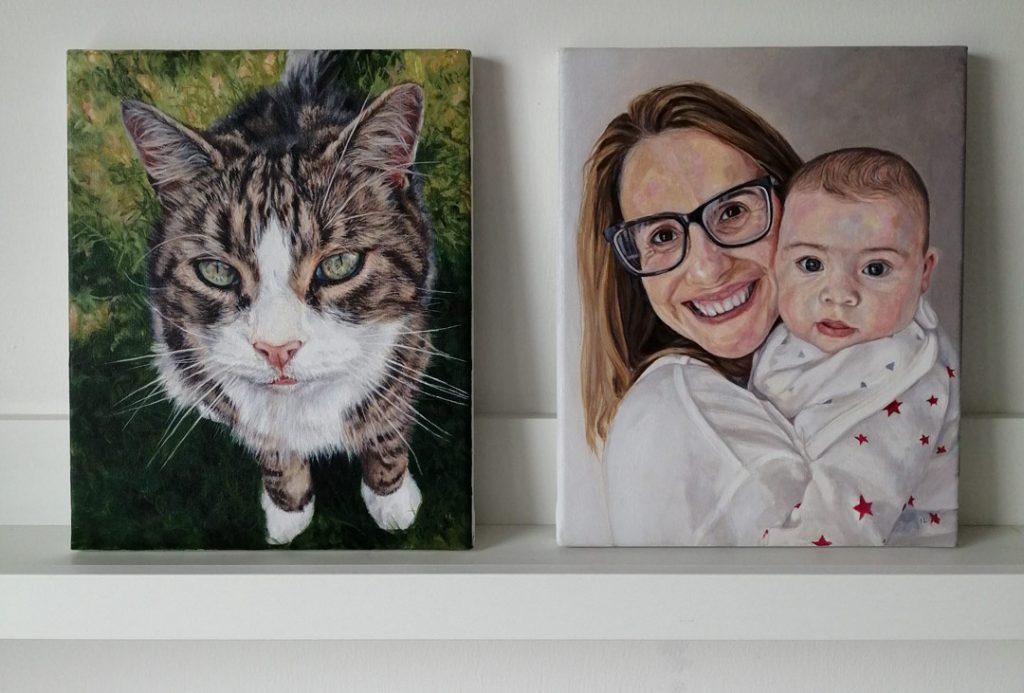 Both portraits were the same size at 25 x 20 cm. I had one photograph to work from for Tara and her baby boy's portrait painting and a few photos of Elvis, the cat. Elvis liked to close his eyes a lot and it was a challenge for the client to find the right photo of him for the painting.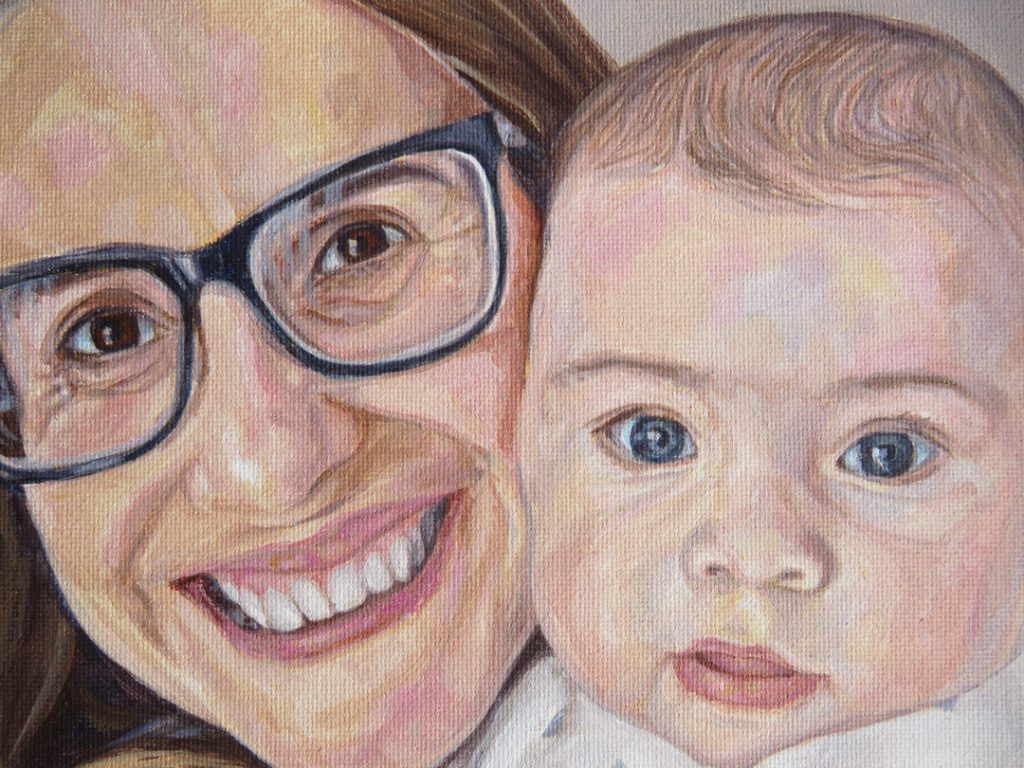 Tara's painting was worked with my usual palette of yellow ochre, venetian red and ultramarine blue as a base mix with the additions of cool versions of my basic mix including lemon yellow, cerulian blue and alizarin crimson. For a white I use Titanium as I find it mixes well with the colours I use. I softened the glare in Tara's glasses to make her eyes a little more visible.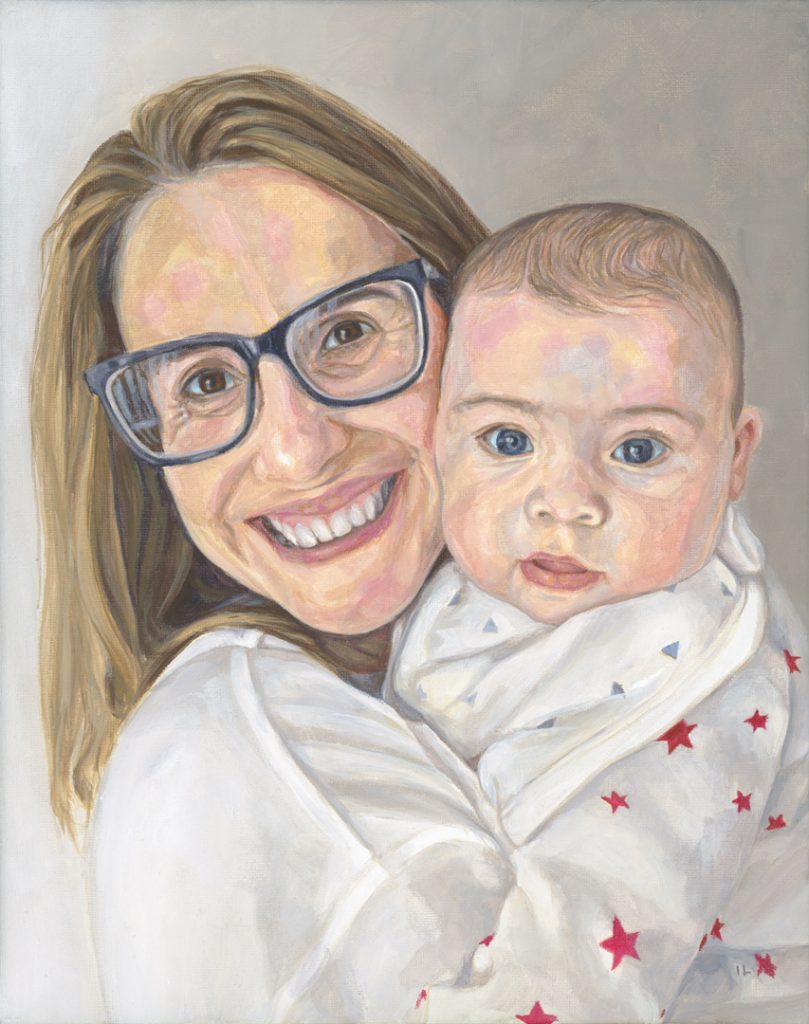 I tend to create a line sketch first to establish the likenesses and once I am happy with that, I move onto colour blocking. I work in thin layers until I am happy with the result. I then put the painting away for a couple of days and look at it with fresh eyes which makes it easier to spot any areas I want to fix.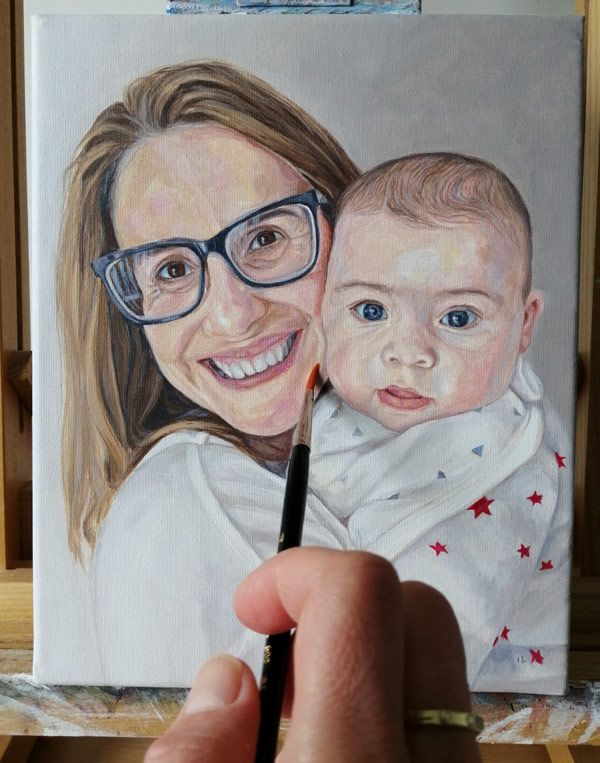 For Elvis the tabby cat's painting, I used the same mix of colours with the addition of burnt umber to allow some translucency in his coat. There was a bit of foreshortening with the angle the photos was taken so I worked on making his eyes as prominent as possible.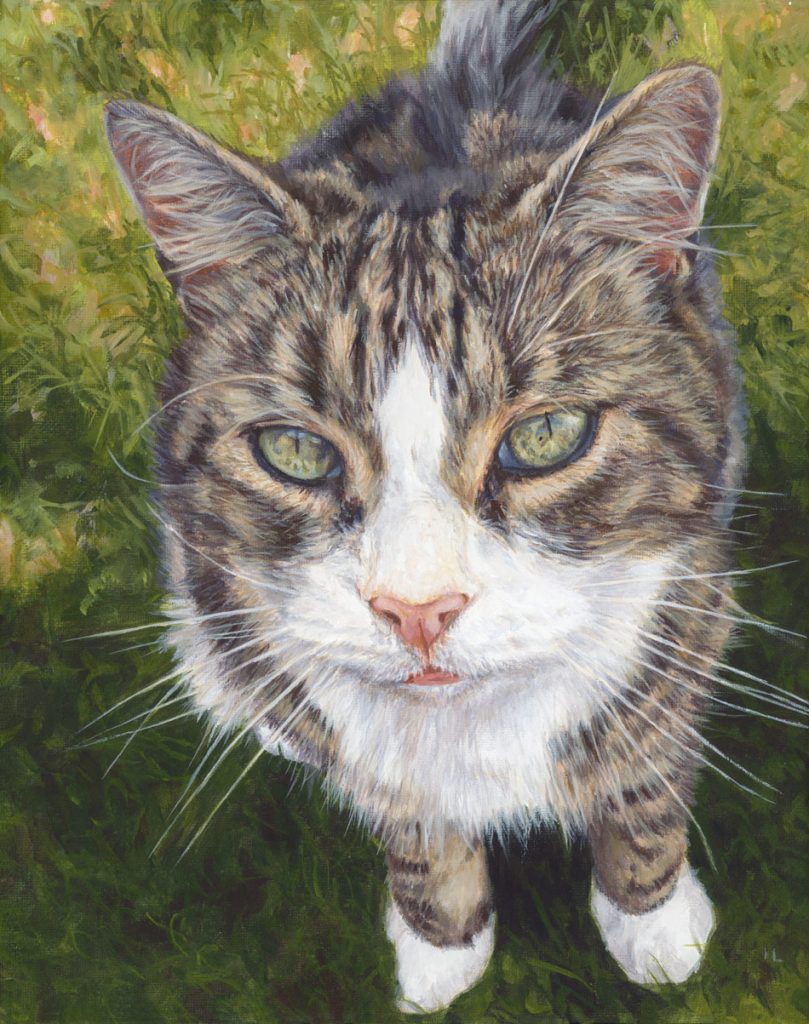 I worked the same way as with Tara's painting, starting with a line sketch, then adding basic colour mixes in blocks and working in thin coats of paint until the painting was finished.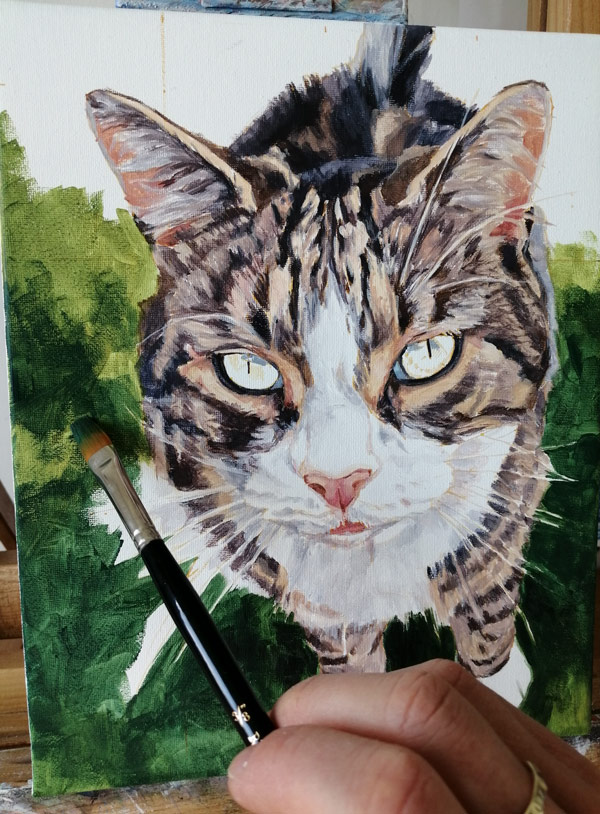 I varnish finished paintings with two thin coats of satin varnish which keeps the paintings clean and colour preserved. The varnish is removable. I scan paintings in-house with my Epson scanner and email images to the client for approval. The client was very happy with these two paintings and wrote me some lovely emails when he received both scans and the actual paintings in the post:
They look great Ivana. They're so lifelike. Just like the pics but better…..

…..I just want to take this time to give a huge thank you from Tara and I for the beautiful portraits. Quite simply they're incredible, better than any photograph and have a life, soul of their own. Exactly what I hoped they'd be but even better. 

Tara was reduced to tears with just how brilliant they were and how personal these portraits are going to be for her. 

We love them.

Thank you so much, and we will definitely be back to you in the future for our family portrait, if that's OK.

Yours kindly,

Noel, Tara & Harrison, Cork, Ireland