This painting was commissioned as a milestone birthday gift for the man in the image who is turning 70 in a few months' time. It was commissioned by his wife. I worked from a few photographs using one for his posture and expression and another to remove a tint in his glasses and to capture his correct skin tones. It is always best working from photos taken outside I find as they capture the most natural skin tone.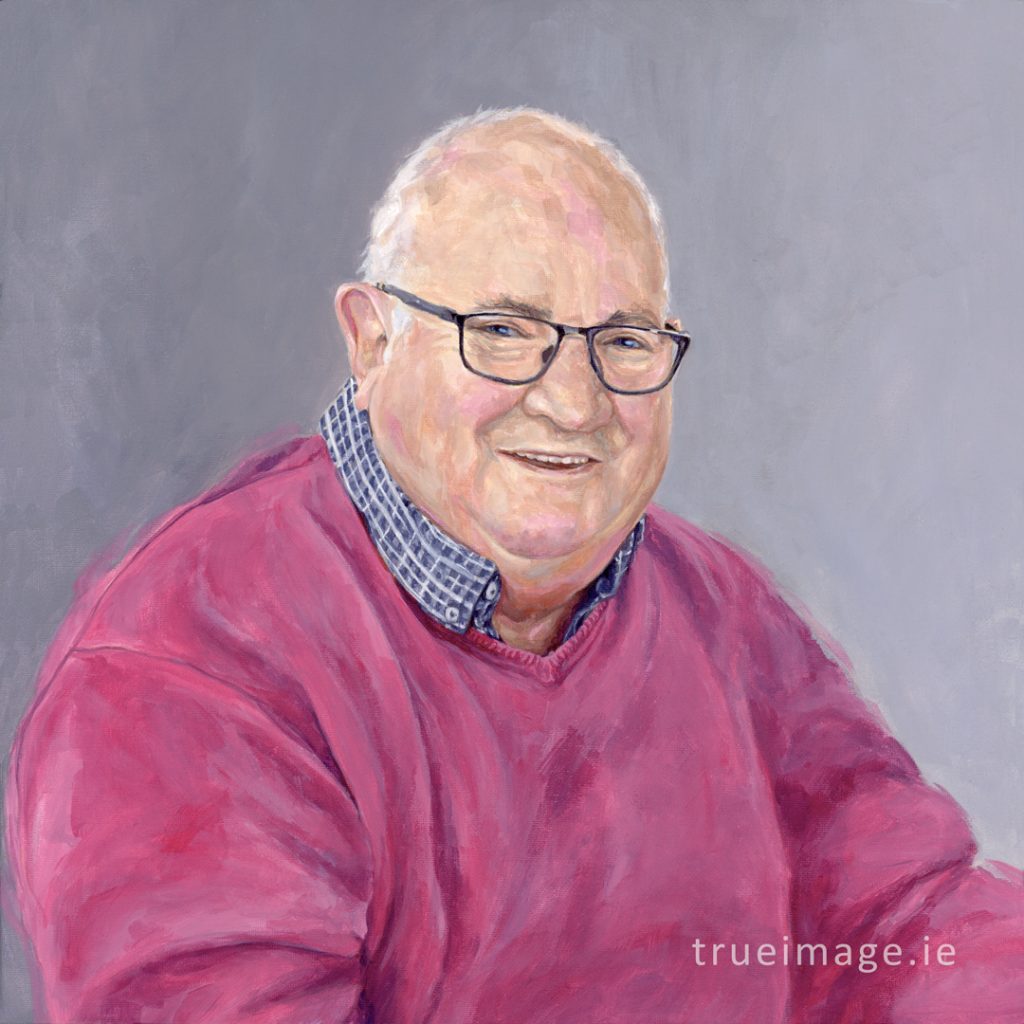 The client was very happy with the result:
Oh I love it. You've captured his character wonderfully. Well done.

Shirley, Ireland
I suggested a plain grey background picking up the grey of the wall behind the man from the reference photo. This worked quite well with the pink of his jumper. The client wanted me to remove the dark tint from her husband's glasses and I used some other photos she provided me to capture his eyes. I worked in thin layers of paint until the skin tones worked correctly together. The background and clothes are worked in less detail to keep the focus on the face.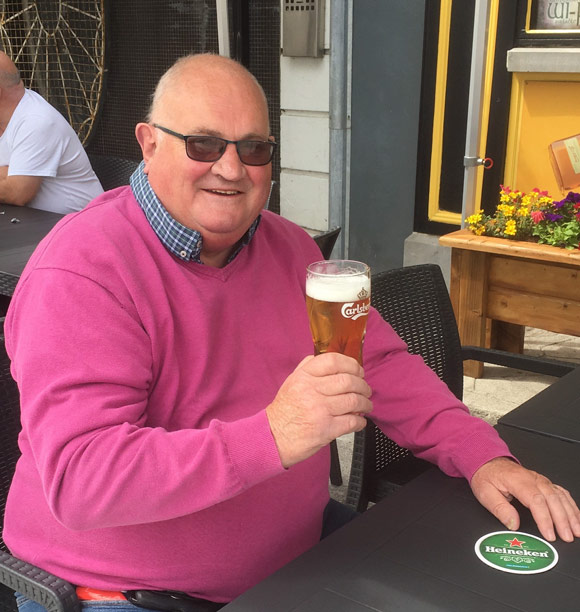 Shirley asked me to get the painting framed too and I used a the Framing Centre in Limerick. The frame we decided to go for was a slim limed coloured one which compliments the painting really well. I took some photos of the framed painting.