I worked on these two drawings in the beginning of July this year (2022). They were commissioned by a client in Douglas in county Cork. The drawings feature the client's parents, one of both parents at a wedding and the other of just her father from the same setting. The first portrait was commissioned as a keepsake for the client. The second of her dad is now hanging in the Douglas Community Centre's boardroom of which he was a chairman for some years.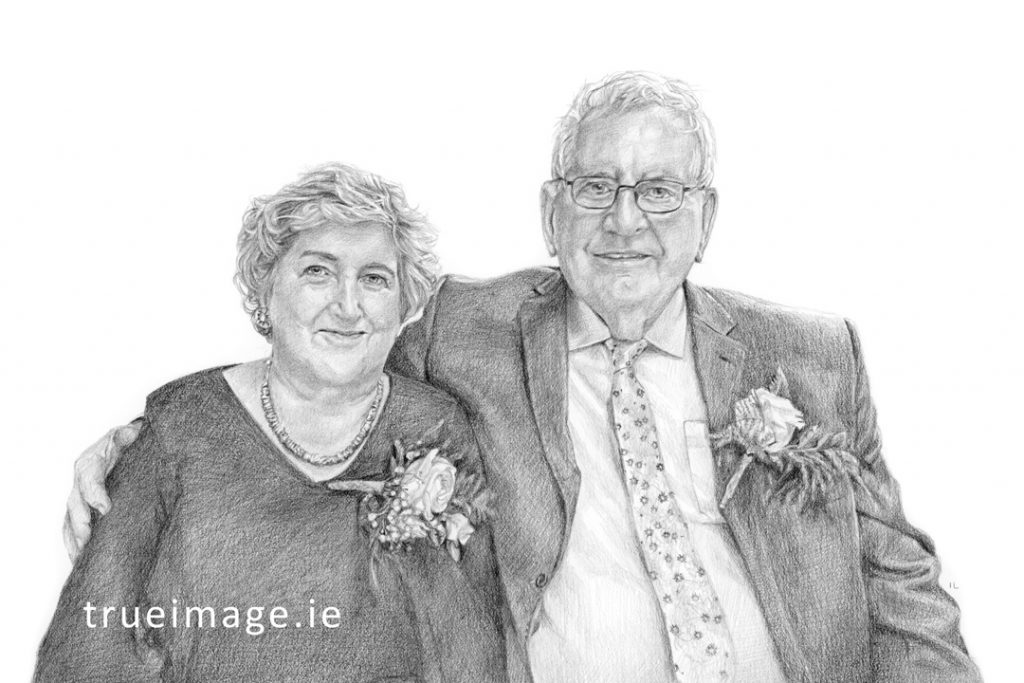 Both drawings were drawn with graphite pencil on paper. I worked on Fabriano 5 paper with a combination of Mars Lumograph Black and Faber-Castell Graphite Matt pencils. The drawings were sprayed with a fixative before being inserted into neutral coloured mounts and posted.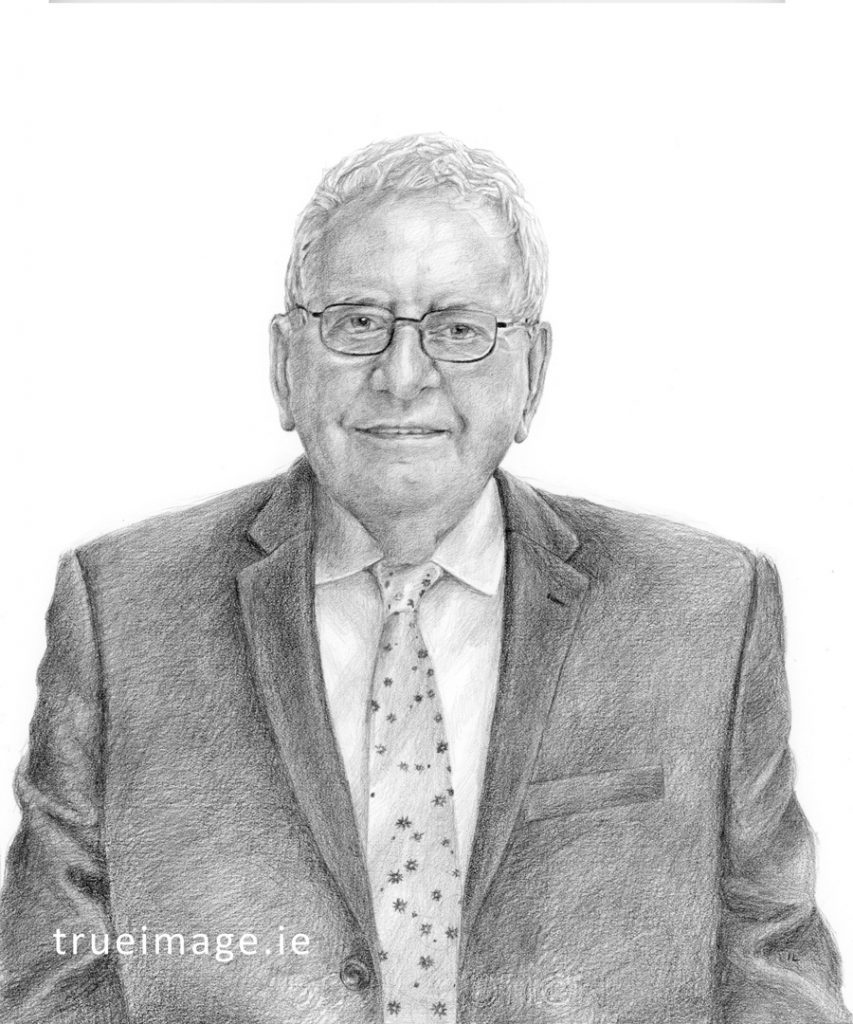 The parents' drawing is 20 x 30 cm in size. I worked from a photo taken at the client's wedding dinner. They look so happy there and the client wanted this shown in the portrait. I kept the wedding flowers on their clothes to remind of the special occasion. This was the last occasion both of them shared in good health. Sadly, both have passed away now and the portrait was very special and emotional for the client.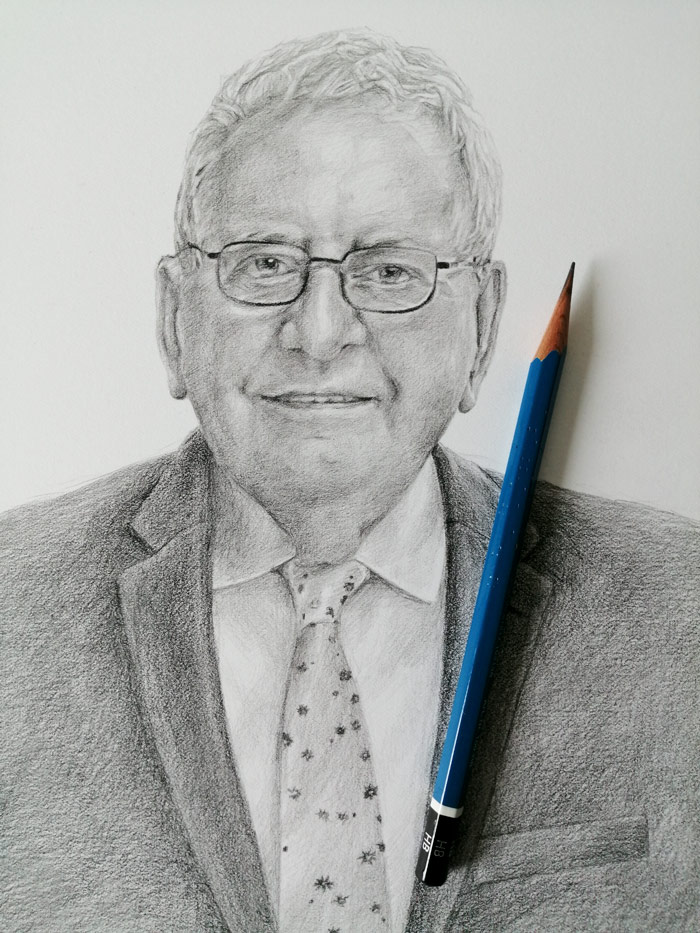 The second portrait, one of the client's father, is now hanging in a boardroom as I mentioned before. The drawing is 30 x 25 cm in size. I worked from the same reference photo, removing the flower from his suit and straightening out his posture.
The client was thrilled with the finished portraits:
Hi Ivana, Wow wow wow..I am absolutely thrilled with your pencil drawings. You really captured our Beloved Parents and even my Dad's twinkle in his eyes…
You're such a talented & amazing artist, I will be highly recommending you! I have to say your attention to detail is superb & I'm so so happy I asked you to commission these wonderful drawings. We will forever appreciate it. Your wonderful portrait of Dad will be in Douglas Community Centre for future generations to see..thank you so so much. It was always our Dad's intention to have a pencil portait of him as previous Chairpersons on the wall in the board room. Your portrait is spot on, absolutely amazing. My siblings are in awe too. I know our Beloved Mam & Dad are smiling proudly above. I'm forever grateful.

Claire, Douglas, county Cork