This beautiful mare is called Katie's Pet and sadly passed earlier this year. Her owners were very upset. Caroline, my client, contacted me on behalf of her family, with this lovely photograph and wanted it recreated into a painting. Her father is in the image leading Katie's Pet.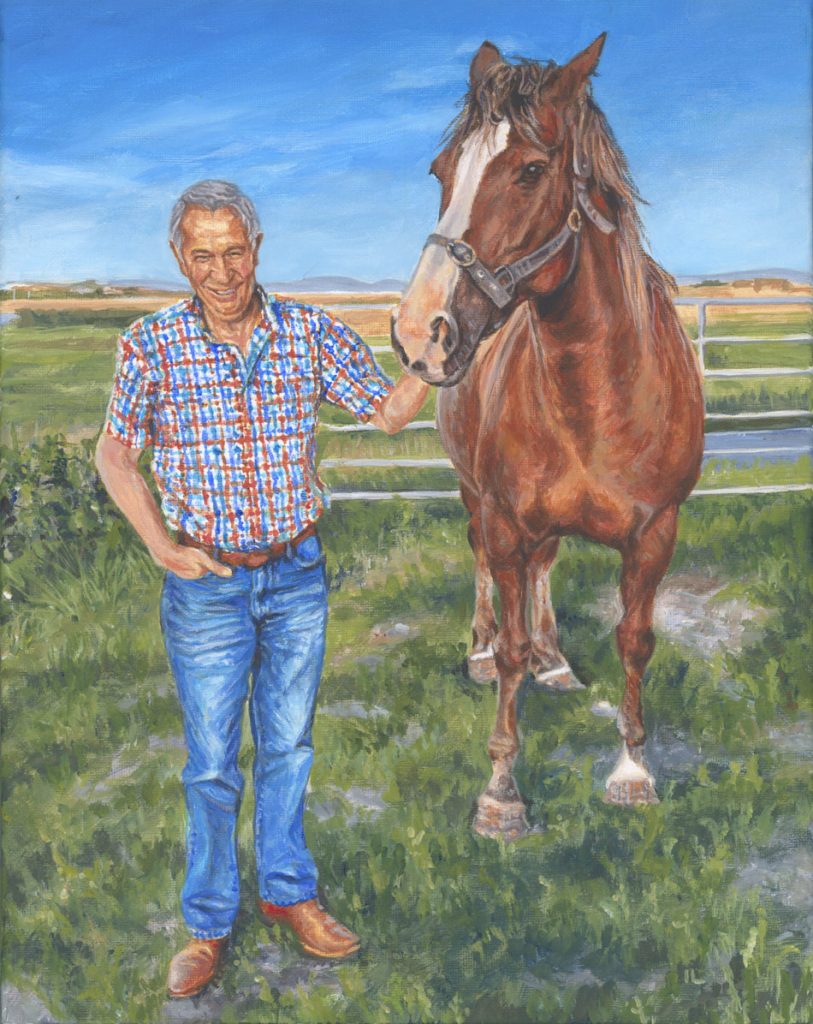 The painting is just 20 x 15 cm in size. It is very small, but I felt this created a wonderful intimacy into the picture. Caroline's father has such a lovely smile and I managed to include all the detail necessary to describe his and his mare's likeness.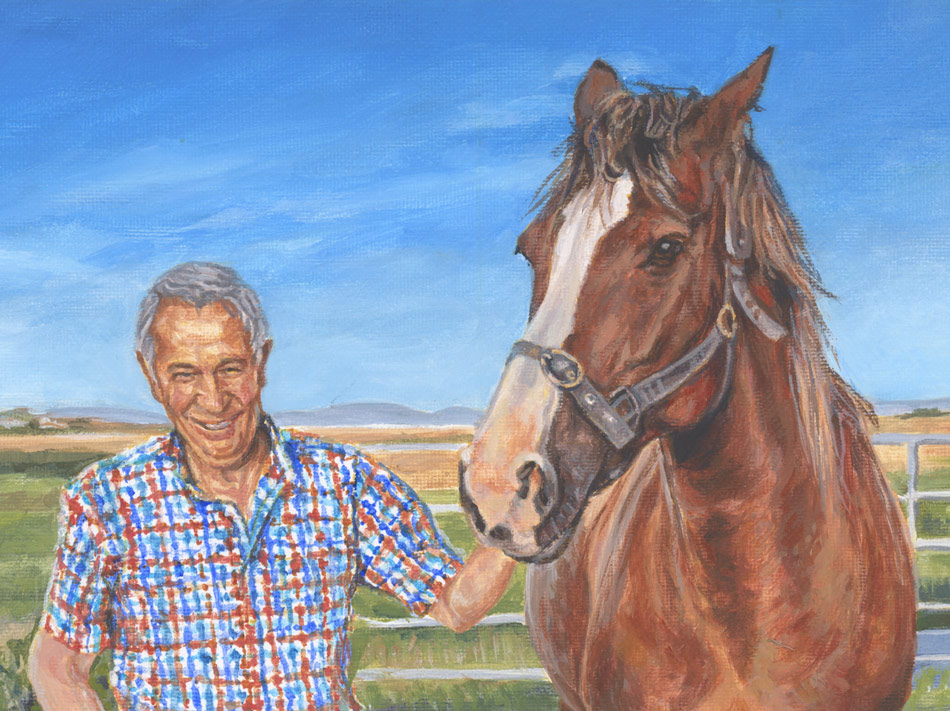 Caroline was very happy with the painting:
Thank you so much Ivana, you are truly talented, it is wonderful and perfect. Thanks again x

We received the picture, thank you so much, everybody is delighted with it. 

Caroline, Ballina, county Mayo, Ireland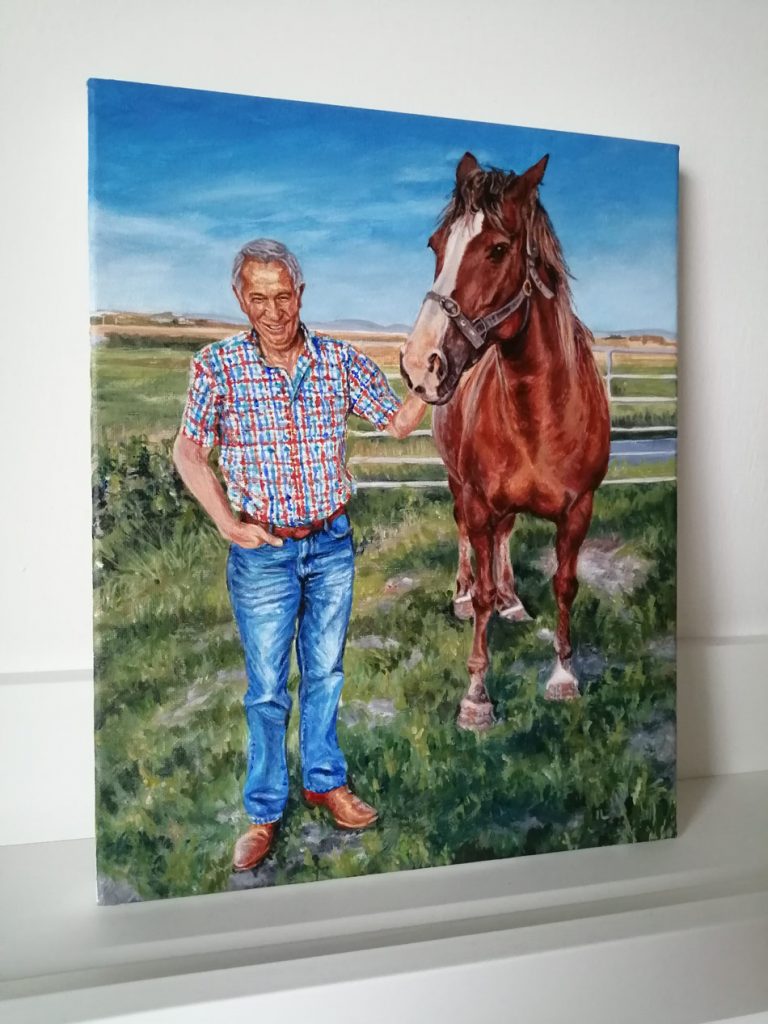 I worked with acrylics on stretched canvas. My preferred choice is a fine grain cotton canvas especially for a small portrait. This allows me to include a little more detail than I would be able to with a medium grain. I use mostly Winsor & Newton Professional Acrylic, with a Venetian Red by Old Holland. Some Galleria range of shades are great too. I start with a line sketch in yellow ochre and once I am happy with the likeness, I move onto colour blocking. This lays down the basic colours and tonal values. The next step is detailing in thin coats of paint until the portrait is finished.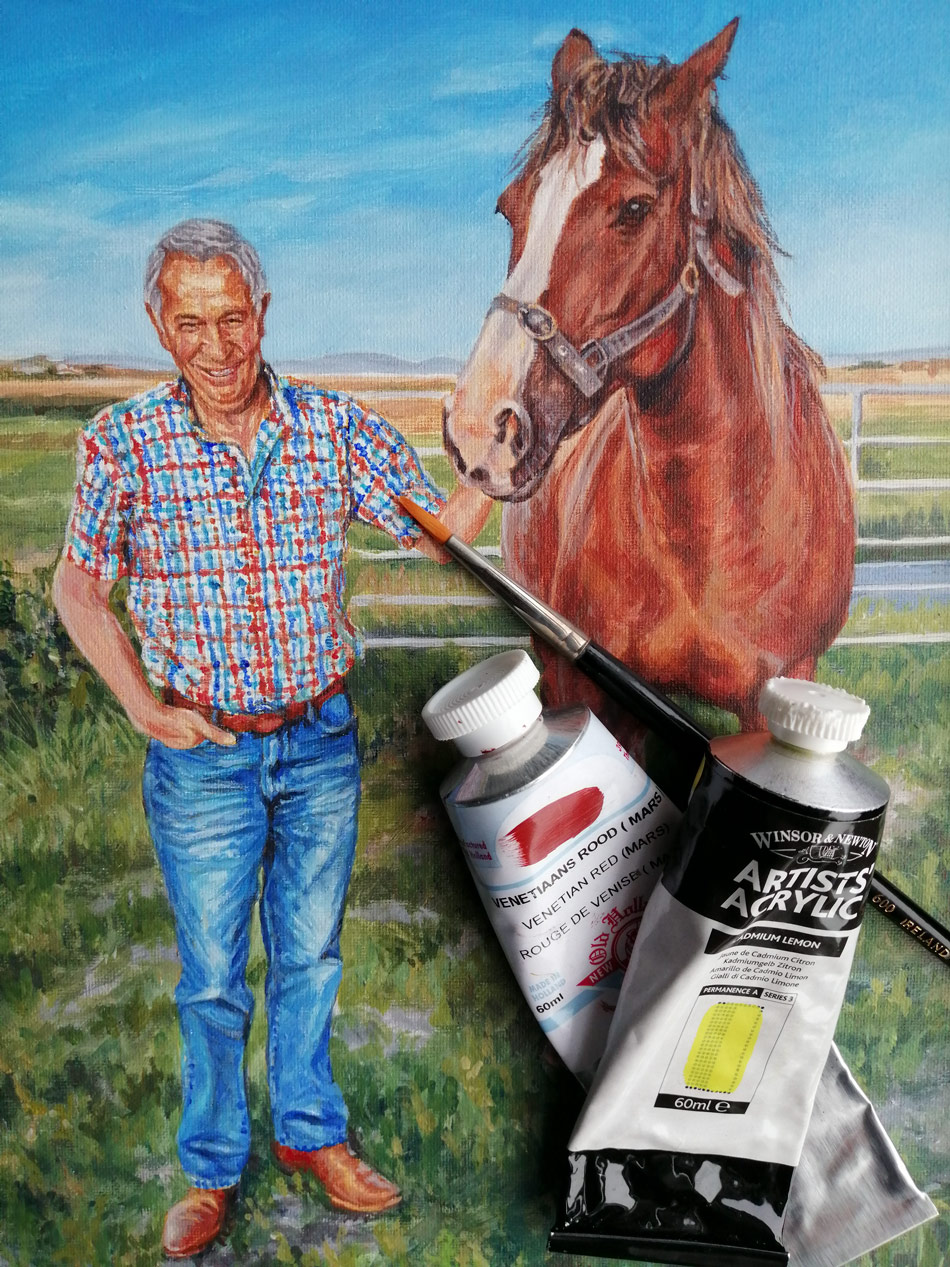 Once the painting was scanned, I emailed it to Caroline for approval. She was delighted and I posted the painting with Anpost registered post which takes just one day.