Earlier this year I was contacted by a client looking for me to draw her friend's wedding photo together with her friend's mother's wedding photo. She wanted the two brides beside each other in a portrait. The reason being that the wedding dress was the same, with some adjustments made to the daughter's dress.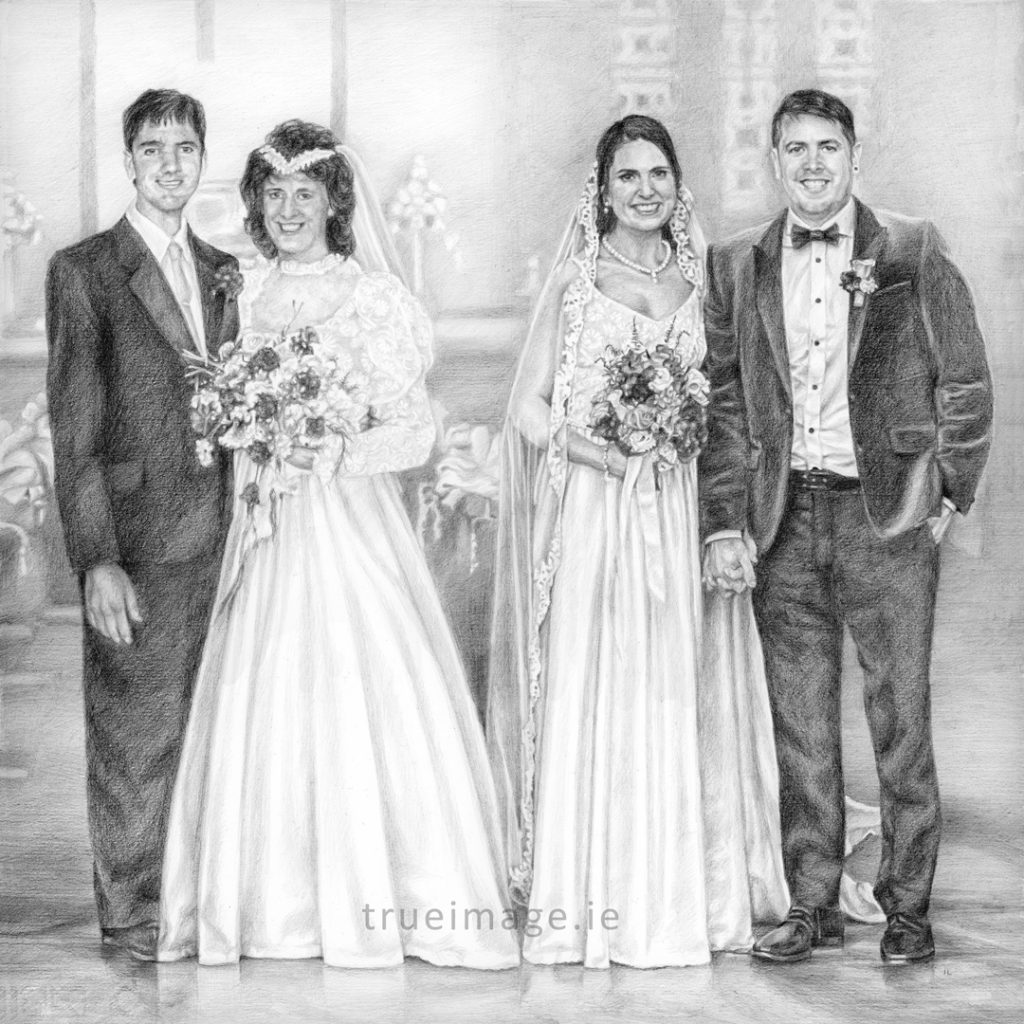 The portrait is a wedding gift from two friends (one living in Australia) to their friend who got married here in Ireland. My challenge was to work from several photos to show the lovely detail in the brides' dresses, stitch together two photographs for the composition and blend two photos from different decades seamlessly.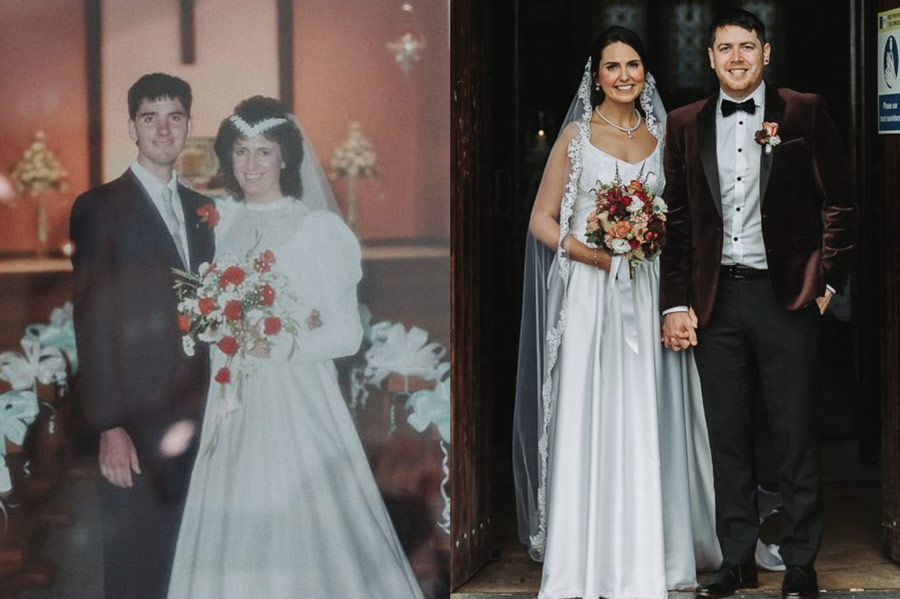 It worked out very well and the clients were really delighted with the finished drawing:
Hi Ivana! Sorry I didn't reply sooner. It's absolutely unreal, the detail in it is something else, it's perfect. It is going to be a gift from me and my friend in Australia so I was waiting for her to get back to me on it also and she loves it too. You are absolutely gifted!

Ciara, Ireland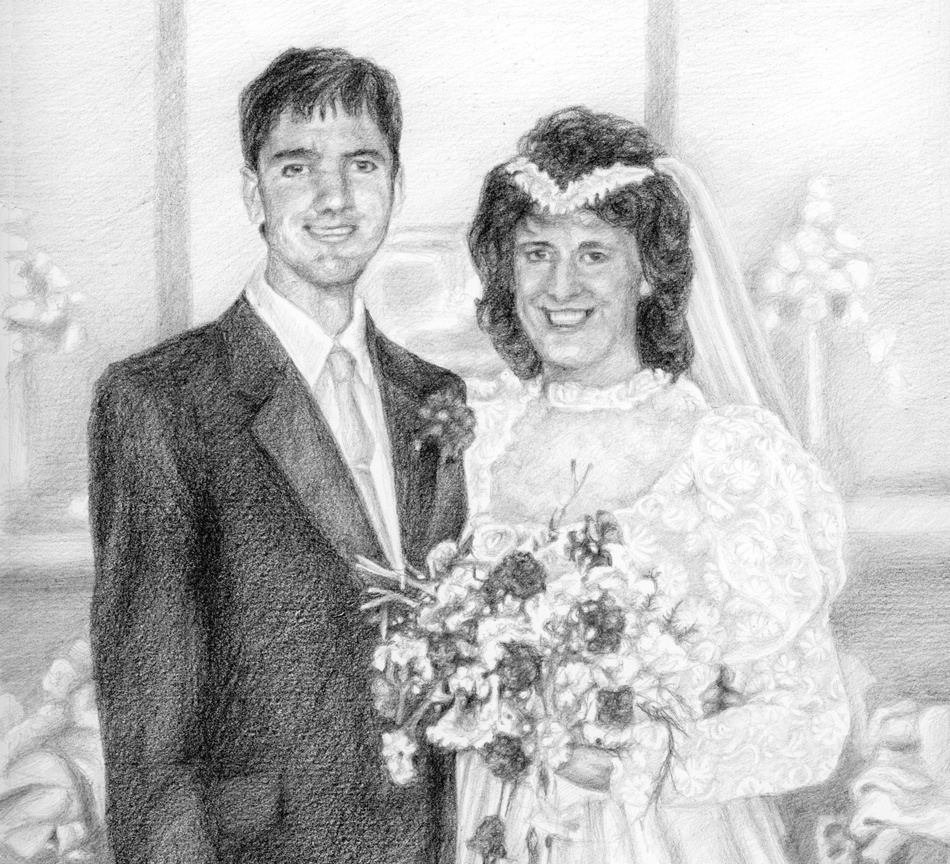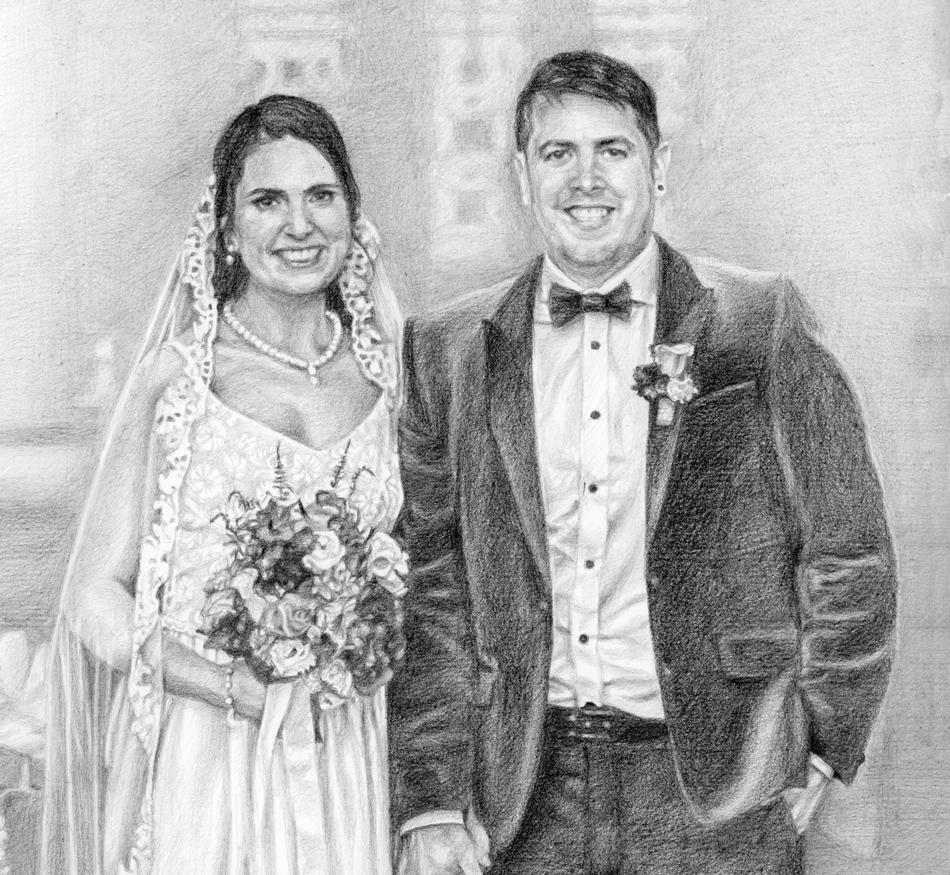 It is so rewarding for me to work on a challenging piece like this. It was quite time consuming, drawing in the detailed embroidery in the dresses and the addition of four people. I thoroughly enjoyed the process.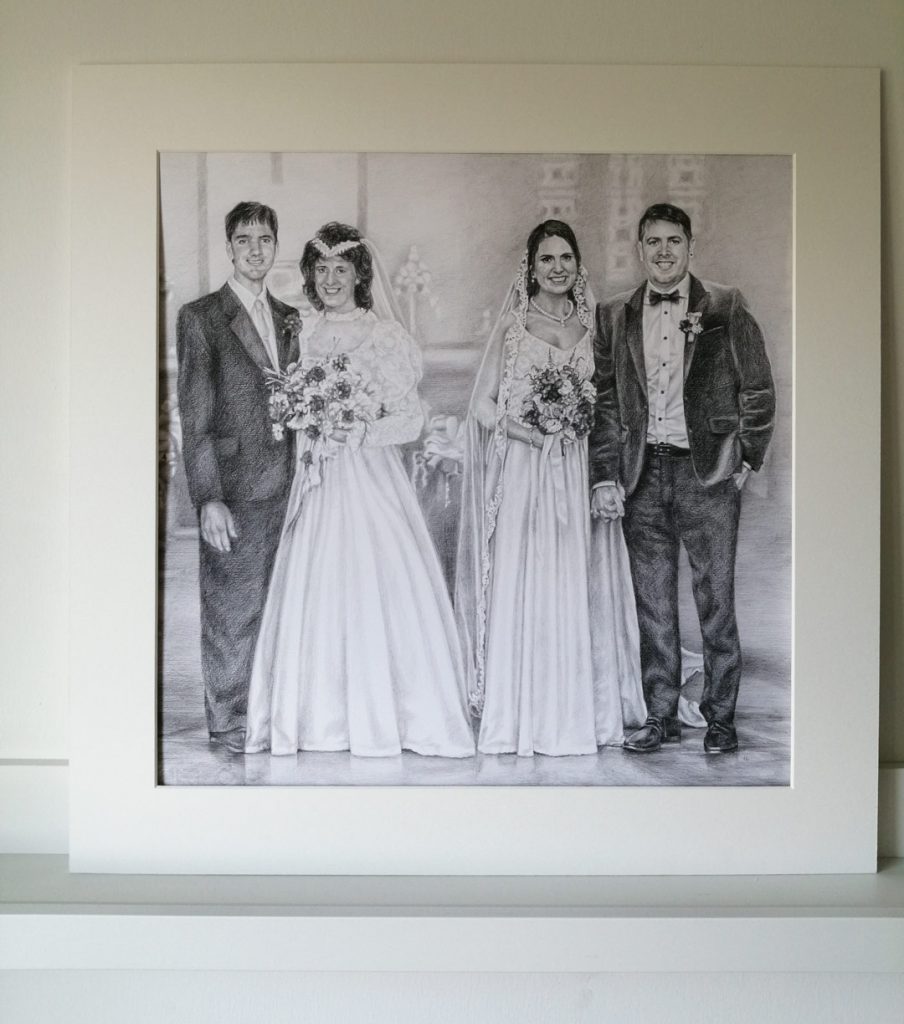 The drawing is 40 x 40 cm, large enough for the couples' faces to be visible well, and for me to capture the detail in the flowers, dress and other. I worked with graphite pencil on paper. After spraying the drawing with a fixative, I put it into a mount ready for posting. Fingers crossed the young bride will like her wedding gift…