I only finished this small drawing a little more than a week ago. It is of an elderly man, who sadly passed away earlier this year. The drawing was commissioned by my client Mary as a present for her good friend Brendan. It is to be a birthday present.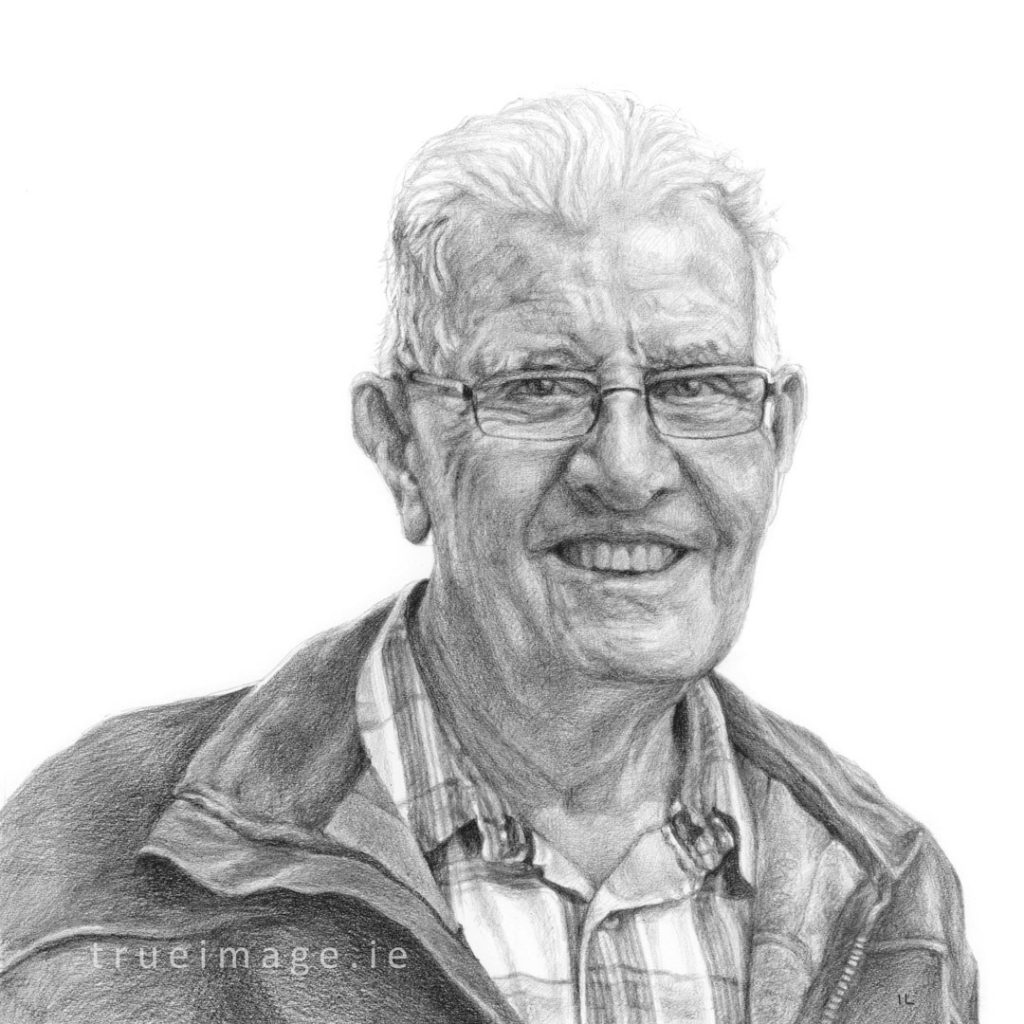 Mary was really happy with the finished drawing:
Hi Ivana! Thank you for sending the image. I think it is perfect, absolutely gorgeous. You really captured him…I am sure Brendan will love it. He will be sad initially too, but also something to treasure. I am sure I will be in contact again. The process is so smooth, but your talent is amazing.

Mary, county Kildare, commissioned a portrait as a brithday gift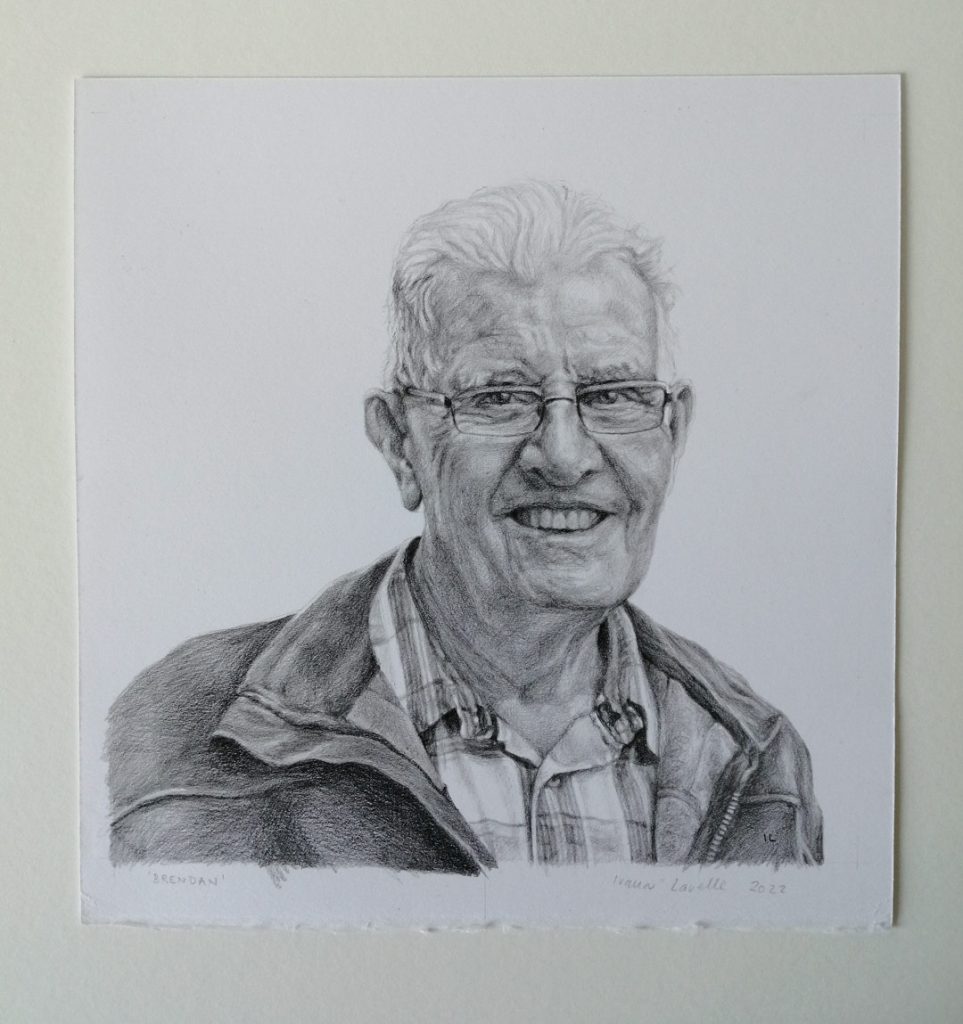 The drawing is one of the smallest sizes I work in at 20 x 20 cm. It is a square format which works quite well for a contemporary portrait. I had one photograph to work from where Brendan and his father are together, which meant they both looked really happy. It makes the portrait even more special for Brendan. I sign portraits with my initials on the page, and below with my full name and the year drawing was created.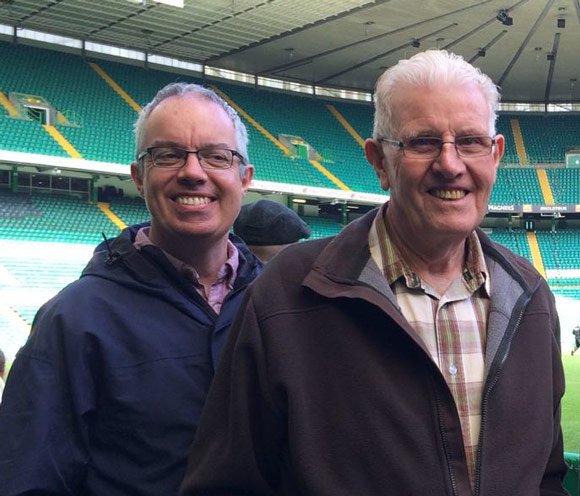 I worked in graphite pencil on paper and posted the portrait mounted in a neutral coloured mount. It is ready to be inserted in a ready made frame by the client, or framed by a professional framer.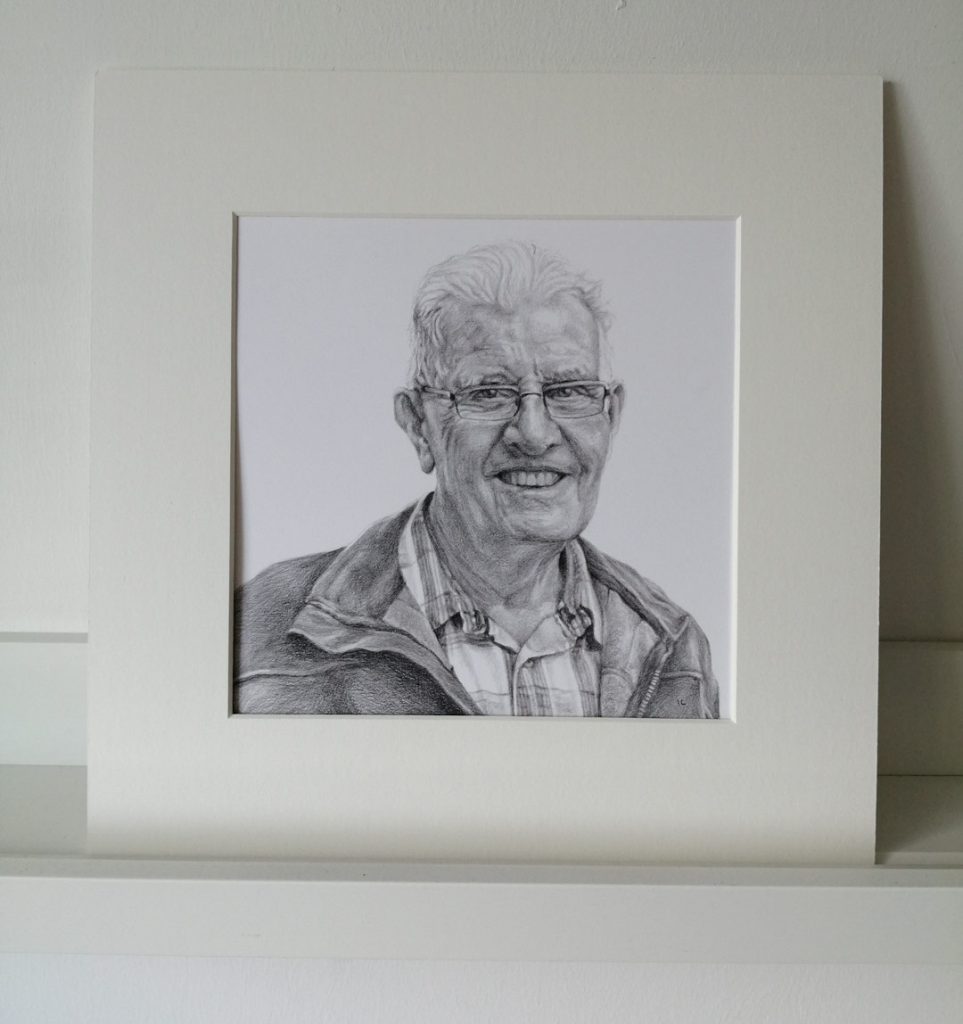 I started the drawing with a line sketch in HB and once I established the likeness, moved onto shading and completing the portrait. I took some photographs of the finished drawing in the mount.