I recently finished on a pencil drawing of a family home. It was commissioned by the owners' daughters as a 30th wedding anniversary present. Their mum always wanted a portrait of her house and I can see why. The house is just beautiful and looked after so well. The grounds are quite large with some beautiful foliage and trees all around. There are some beautiful virginia creepers, also known as boston ivy, growing over the facade.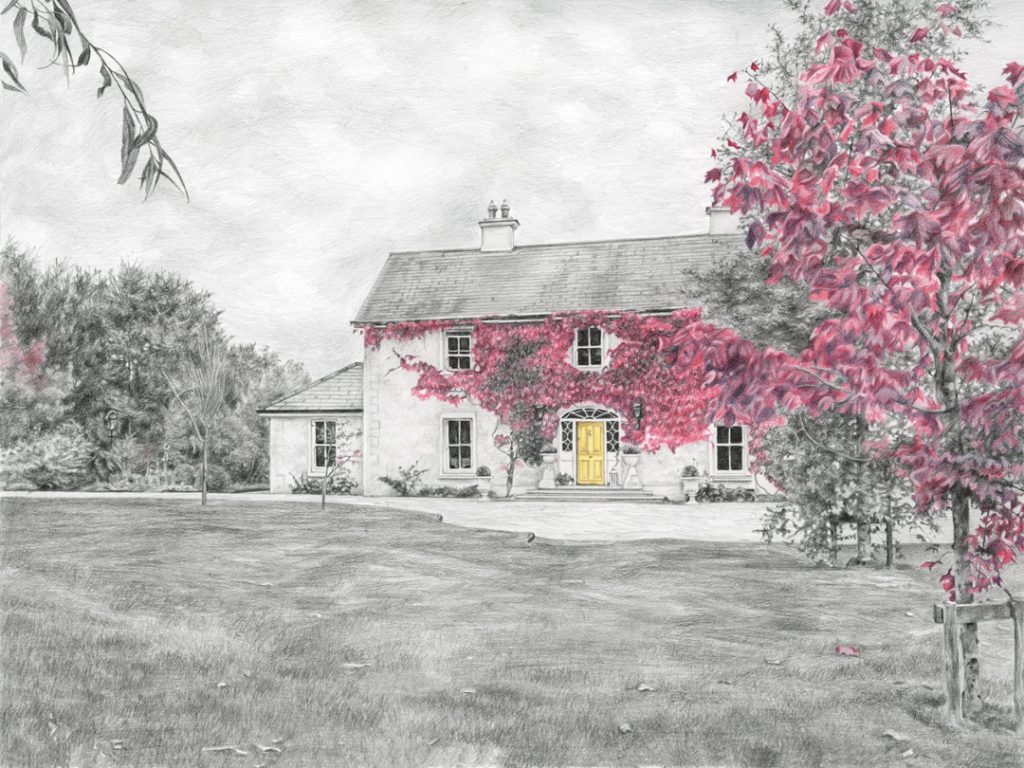 The photographs I got from the clients were lovely and taken a few weeks ago just as the leaves were getting their autumn colours.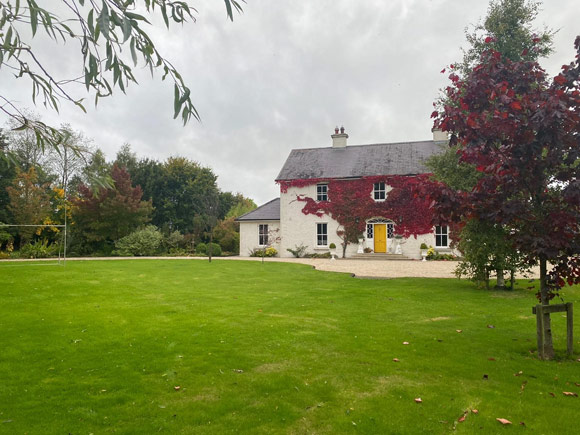 The reds were just beautiful and worked so well with the yellow door that I suggested drawing these in coloured pencil. The rest of the drawing is in graphite pencil. This made the drawing quite unique I felt and the clients were delighted with my suggestion. I worked at 30 x 40 cm on paper.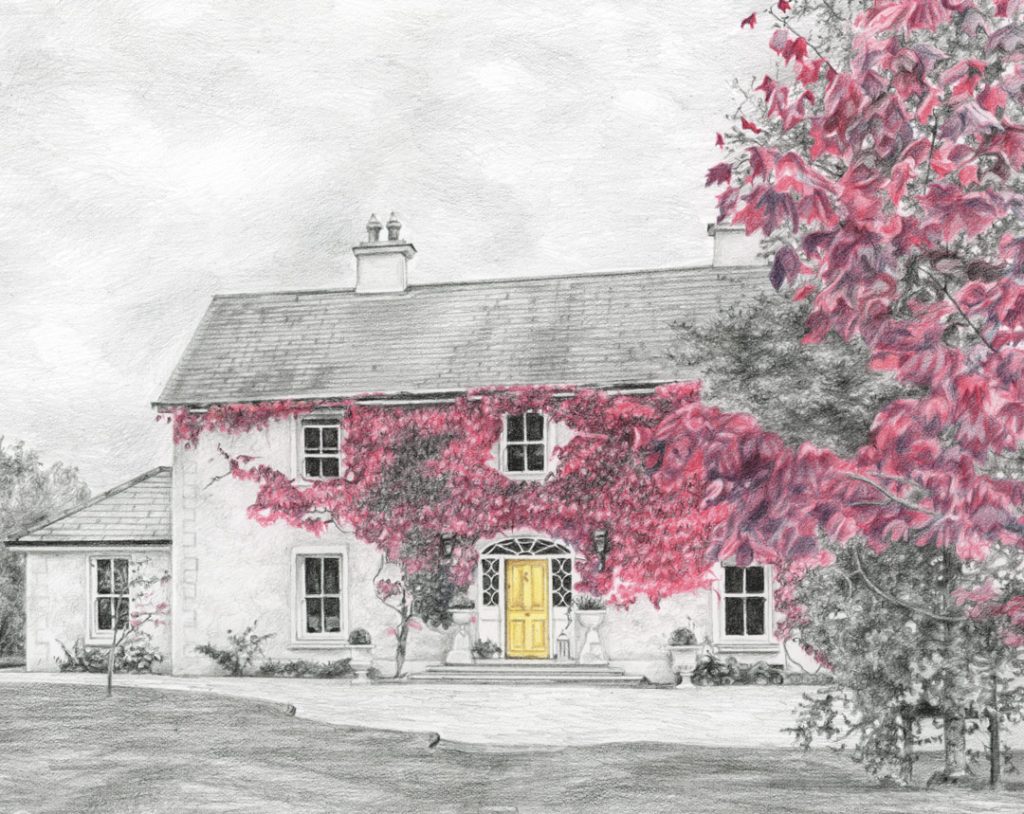 The clients were just delighted with the finished drawing and gifted their parents the day they collected it. They sent me a lovely email:
Hi Ivana!

We enjoyed some lovely celebrations over the weekend together with our parents, it was lovely. Thank you for completing the drawing and sending over a scanned copy, I have just shared with my sisters and we all love it, thank you so much for this. It's perfect…

Thank you for your beautiful drawing of our family home. My mum and dad are so so delighted with it and can't believe how beautiful it is. Thank you so much for creating such a special piece of work for a very special celebration…

I will definitely be in touch again with some more requests and will be sure to pass your name on to family and friends.

It has been lovely to get to know you. Thanks again and take care…

Eleanor, Kilcock, county Kildare, Ireland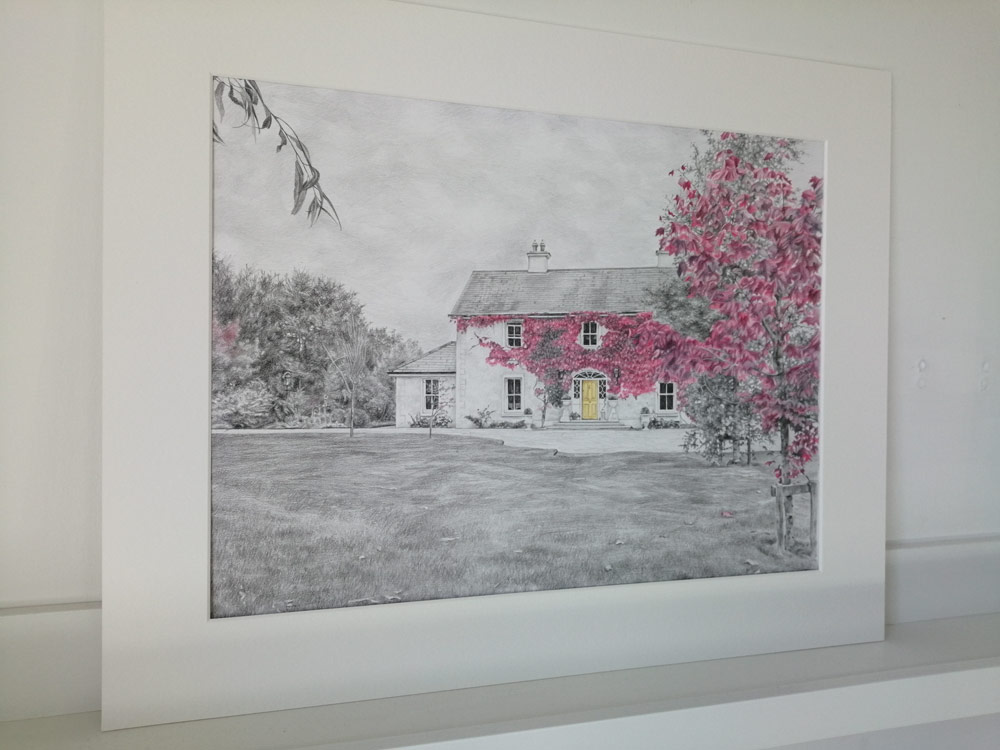 I took some progress photographs as I worked my way through the drawing. For the coloured areas I used Polychromos Alizarin Crimson and Yellow Ochre mostly. For the graphite pencil areas I worked with Faber-Castell Matt Graphite Pitt pencils and Staedtler Mars Lumograph Black.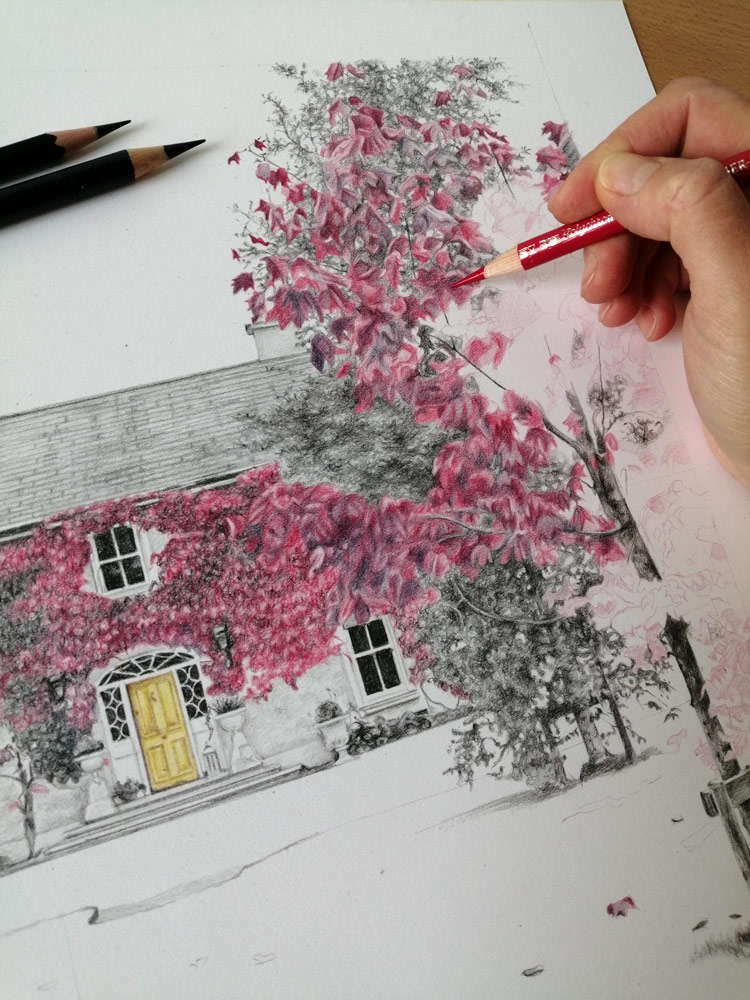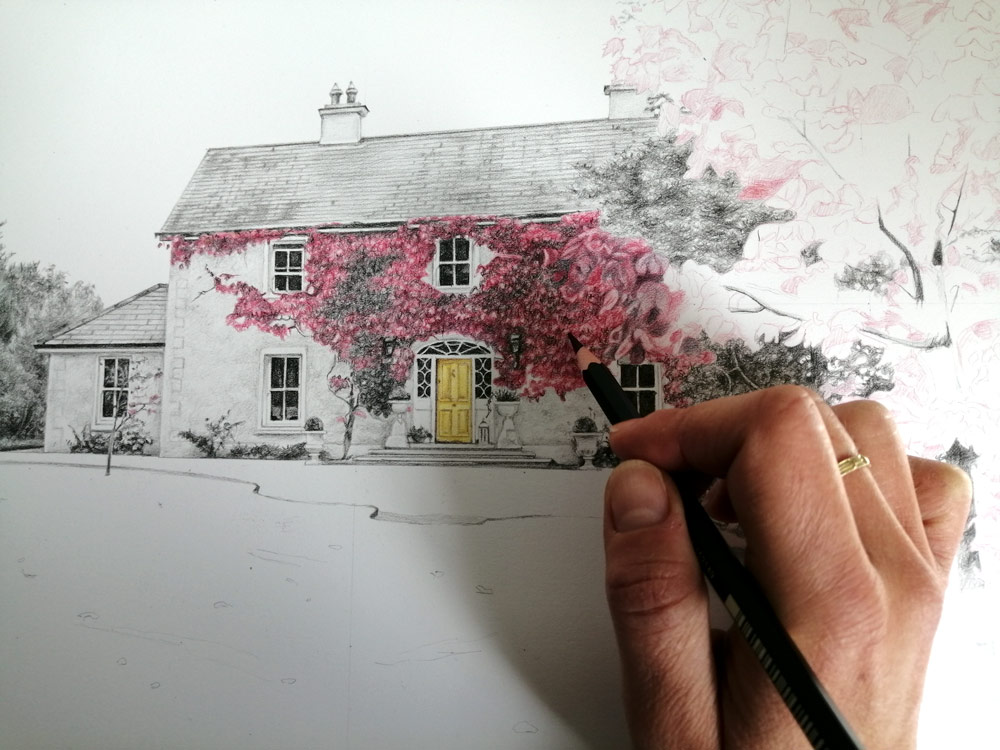 I love working on projects that are a little different. Once the photograph inspires, it is so much fun to work on. Commission your own unique artwork by emailing your photos to info@trueimage.ie