This is a painting commissioned for Charlie Bird for his work on fundraising for Pieta House. He recently opened one of their new centres in north Dublin and on the occassion was gifted my portrait of him with his beloved cockapoo dog Tiger.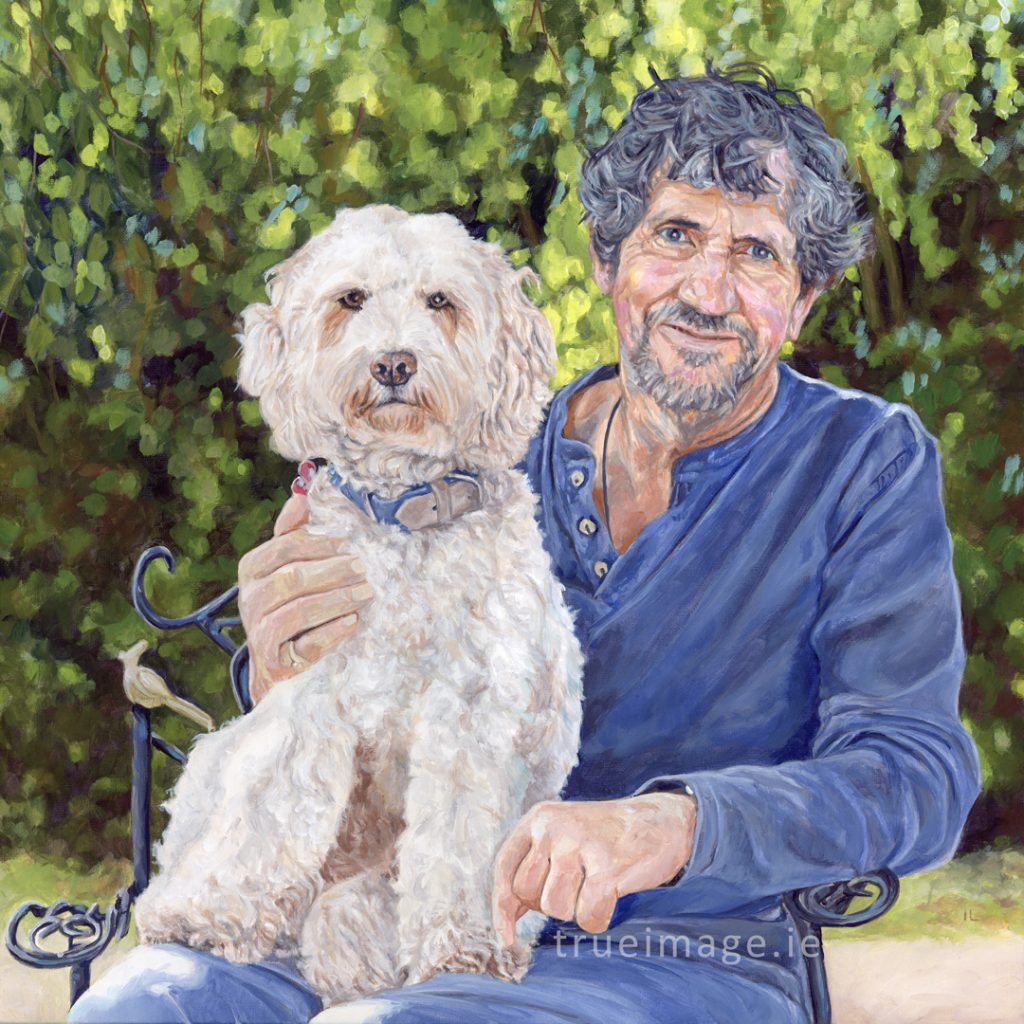 The painting was commissioned by Legacy Communications on behalf of Pieta House. It is 40 x 40 cm in size and I worked from one photograph of Charlie taken by Fran Veale. Thank you Fran, it is a beautiful photo of both Charlie and Tiger. Charlie is pictured sitting in a garden chair with his dog on his lap. They both look very content and happy.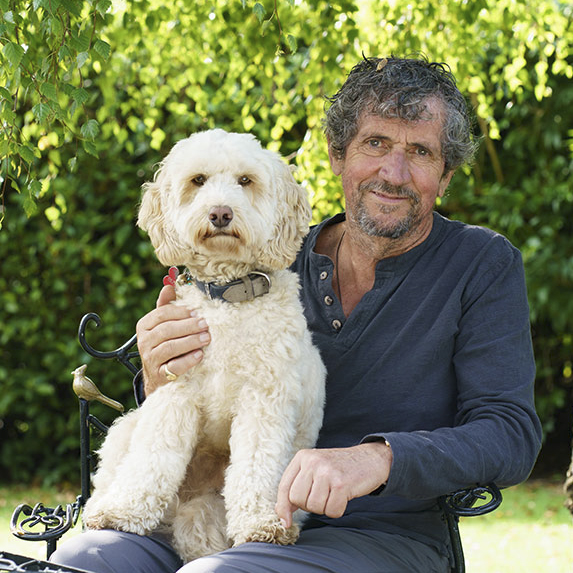 The painting was painted with acrylics on stretched canvas and Charlie was very happy with it. He tweeted about it on the 30th October and mentioned me in the tweet, thank you Charlie. I am so delighted he liked it. It was a very special commission for me given the background of Charlie's work, his diagnosis and the work he has done in helping to fundraise for Pieta House.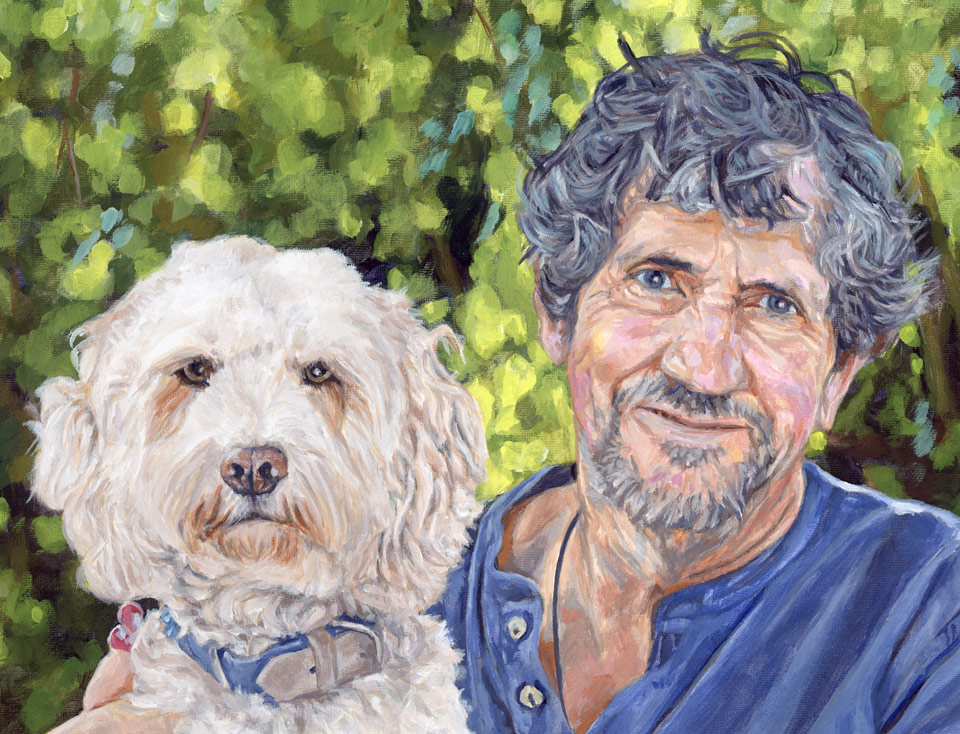 I only had a week to complete the painting which was quite the challenge. I did manage to finish it off, which is great as I really wanted to do a good job. The colours were just gorgeous in the photo and I wanted to translate this brightness and happiness in the portrait. I managed to achieve this, as Charlie himself said:
Oh my god I look so happy…

Charlie Bird in his tweet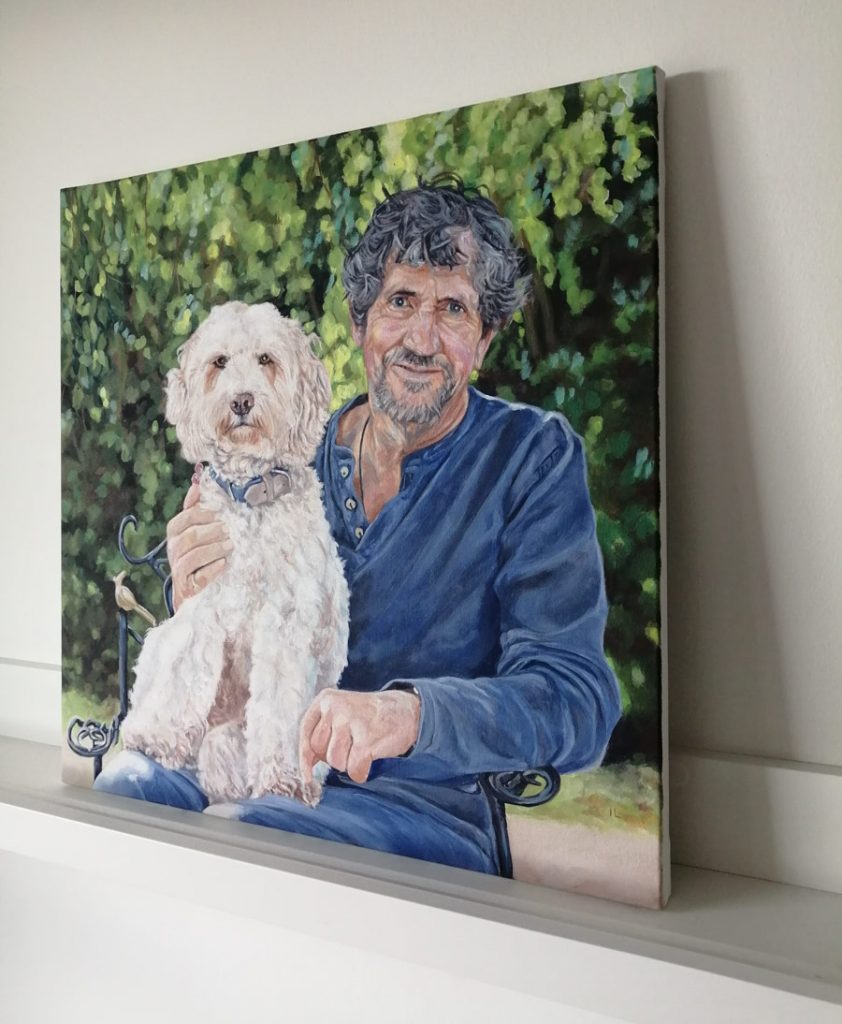 I worked in a line sketch at first in yellow ochre, followed by filling the canvas with colour until fully covered. I then moved on to painting in thin washes of colour mostly over the main subjects. I used larger brushes for the background and smaller ones over the main subject and especially skin tones.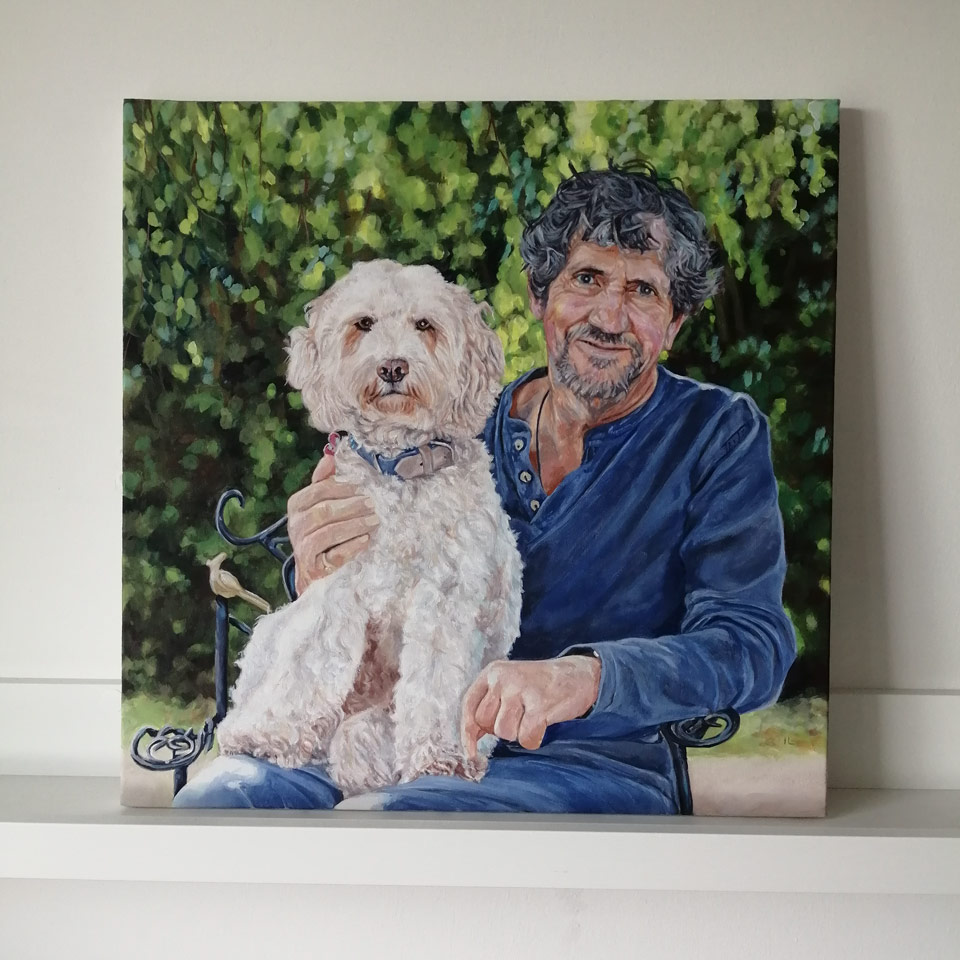 I took a photograph of the line sketch when I started on the portrait: