A painting of a married couple bathing in the sea in Sardinia. This is an acrylic painting commissioned as a Christmas gift for the lady in the portrait. This was their second visit and holiday in Sardinia and Edward, my client, wanted to surprise his wife with a memory of the lovely times they shared.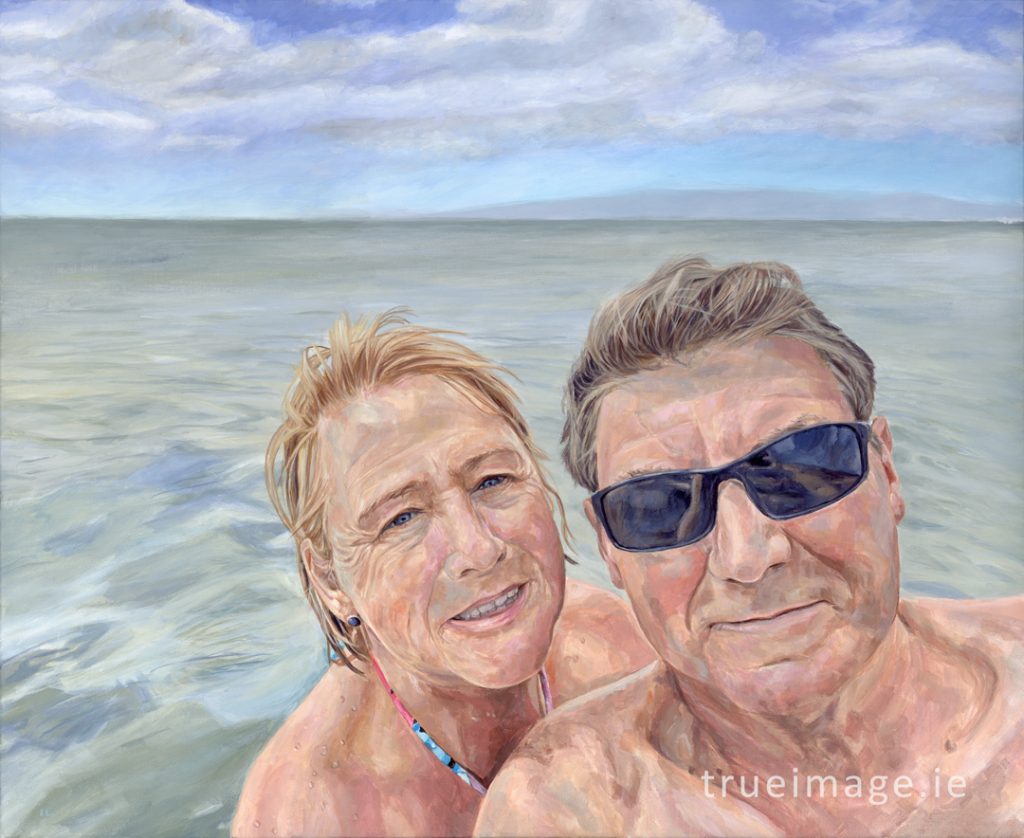 The painting is painted with acrylics on stretched canvas at 40 x 50 cm in size. I worked on fine grain canvas as usual. I had a series of very similar shots of the moment to work from. Edward was delighted with the painting when he came to collect it in December.
Looks great Ivana! I am looking forward to seeing it in real life!

Edward, Skerries, county Dublin, Ireland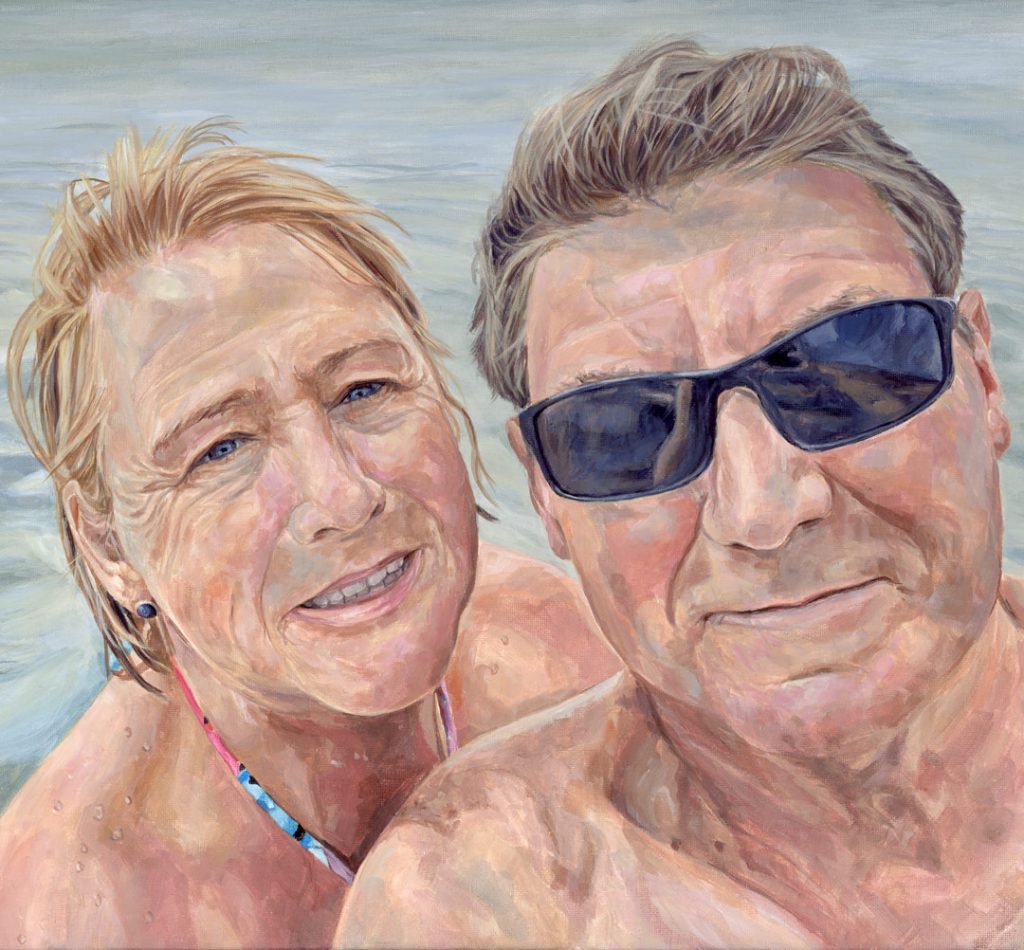 I really enjoyed painting this portrait, the colour scheme being so different to the one I am used to working with here in Ireland. The blues of the sea were on the greener and warmer side and worked against the skin tones really well. I softened the client's wife's smile a little in the painting. I also straightened up the horizon line.