Back in September 2022, I was contacted by a client from a local area. Mary and her siblings wanted a special gift for their Mum's birthday and they decided on commissioning me to create a pencil drawing of their Dad. He sadly passed away not long ago, only last year (2022).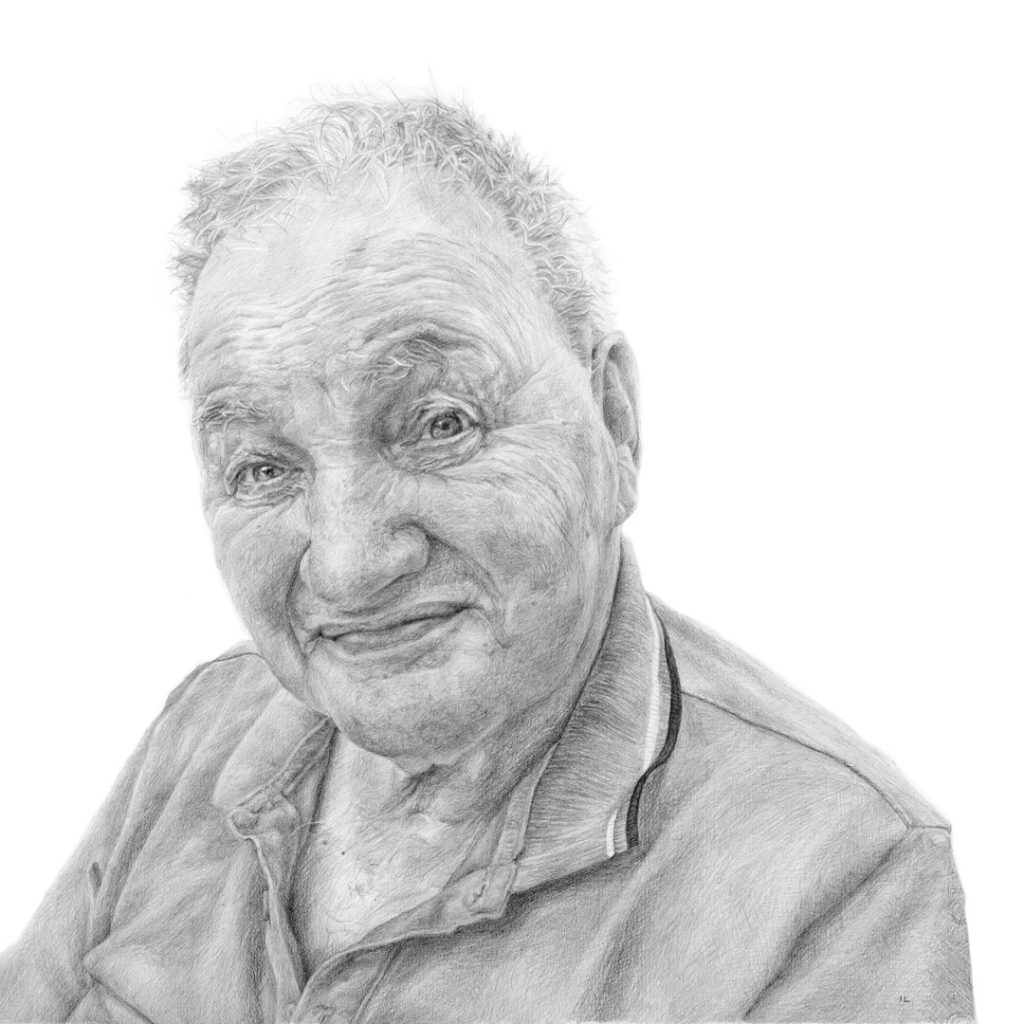 I worked on the portrait in January and Mary collected it herself and wrote me some lovely emails with feedback from her, her siblings and her Mum.
"Hi Ivana! Thanks so much it's amazing…It's just fabulous. We all LOVE it. It is like he is there smiling at us with his twinkle in his eyes. Thank you so much. We are very happy with it… I really appreciate all the work you have done on this and it's fabulous."

Mary and her siblings, Maynooth, county Kildare, on commissioning a pencil portrait of her Dad for her Mum's birthday, January 2023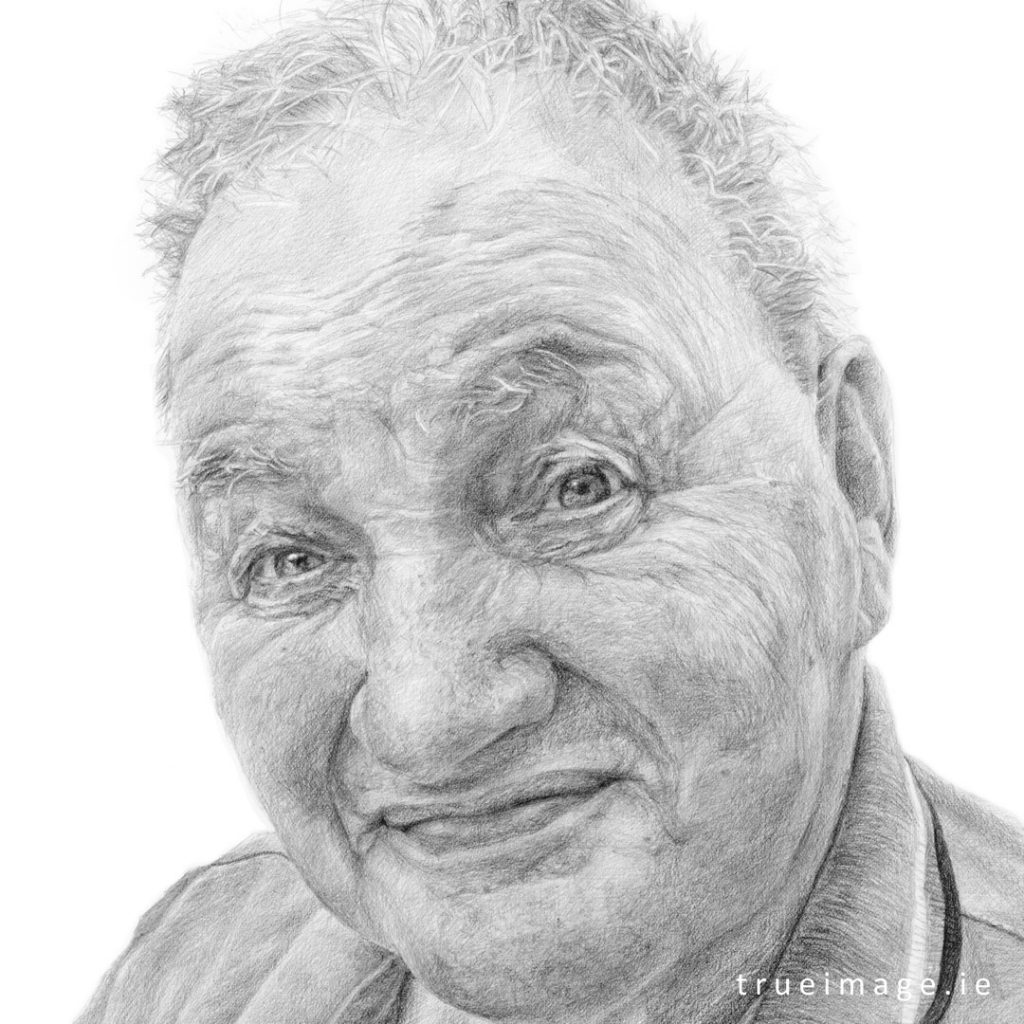 The drawing is 40 x 40 cm in size, drawn mostly with Staedtler Mars Lumograph Black graphite pencils which contain charcoal and allow me to create some really impressive darks. For the lighter areas and clothes I use Faber-Castell Pitt Graphite Matt with similar properties. They don't achieve the darkness but can hold their sharpness longer and don't need to be sharpened as often. I work on Fabriano 50% cotton paper with a lovely texture. Below is a detailed image of the man's eyes which shows the texture of the paper and pencil marks. I like to leave pencil strokes visible and don't smooth the shading, I don't use rubbers or blending equipment.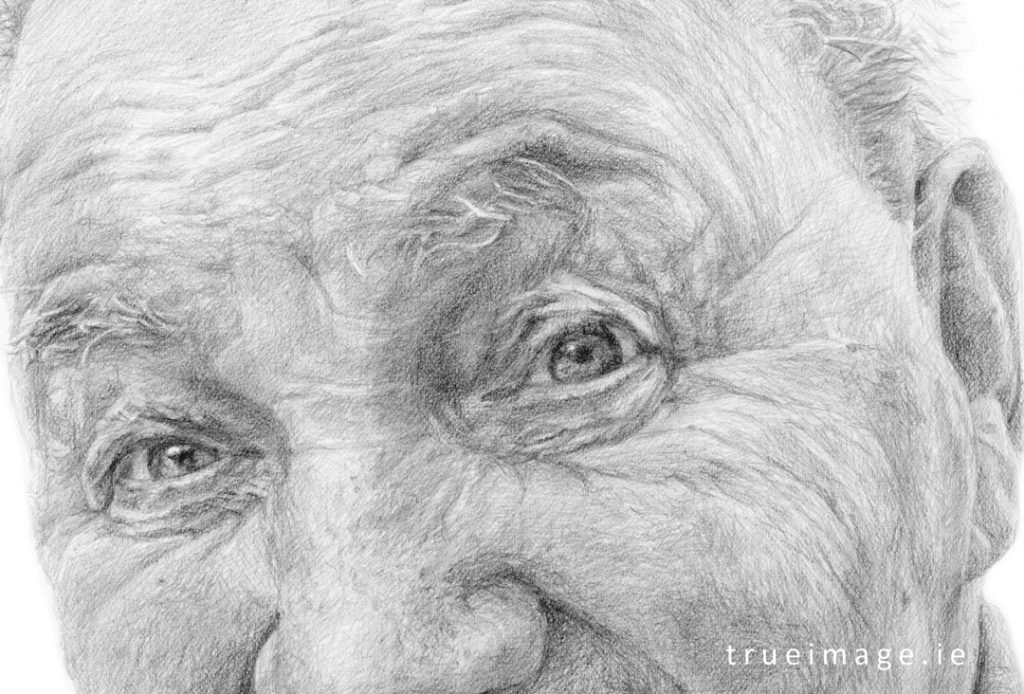 I took some photographs of the finished drawing with and without the mount. I finish all drawings with a mount before posting off to clients. Before posting or collection, I email each client a scanned image of their finished portrait for approval. If changes are needed, I am happy to make those until my clients are fully happy with the finished artwork.