I was contacted by Ben's owner at the end of 2022 about commissioning a painting of Ben who sadly passed away after many years with the family. He was almost blind, but managed very well and was very much loved by his owners. They wanted a memory of him in the form of a painting in their home.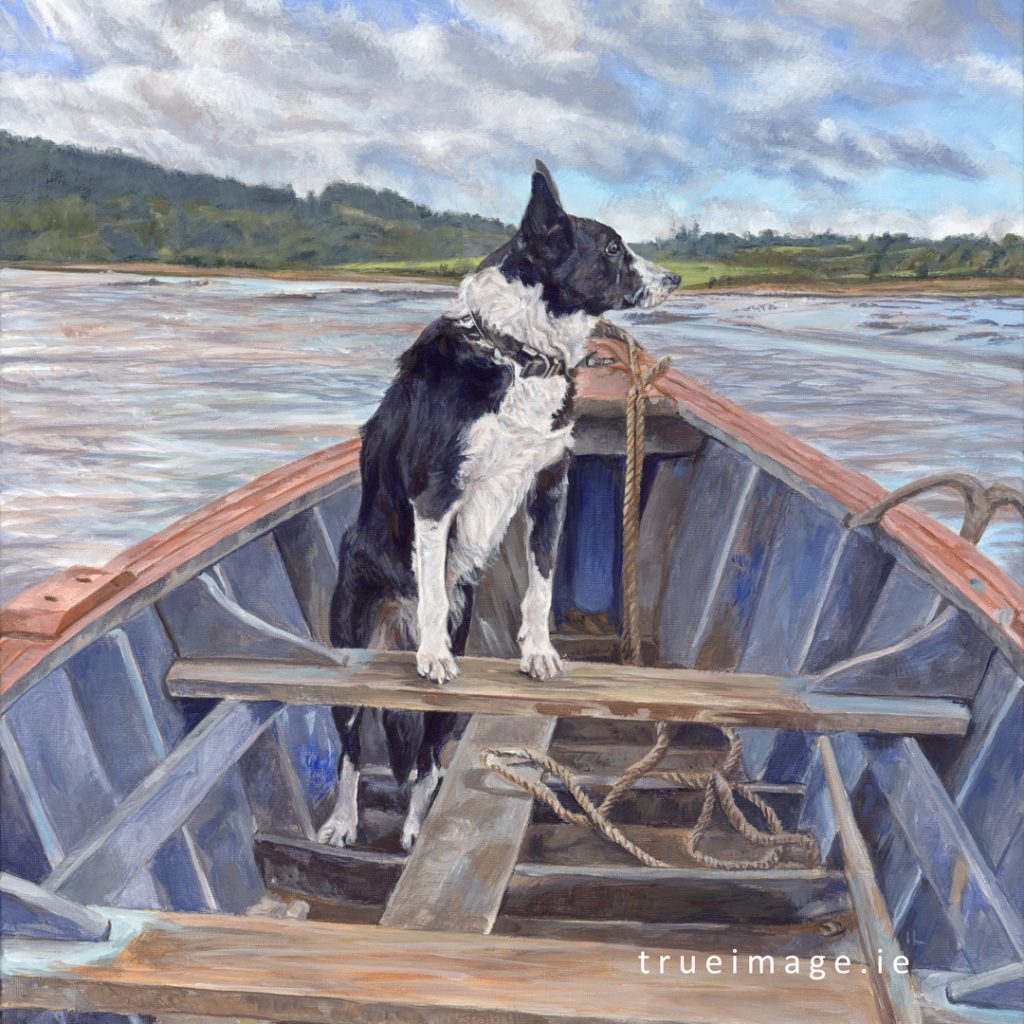 The family used to bring Ben with them on their stay on the river Shannon in county Limerick. He would stand or sit in the boat looking out at the scenery which was stunning. The client emailed me some images of Ben on the boat and in their house. I recommended a profile photo of Ben as I think it was a little different and unique for a dog portrait. The client also emailed some separate photos of the river and the boat and I put them together into a composition for the portrait.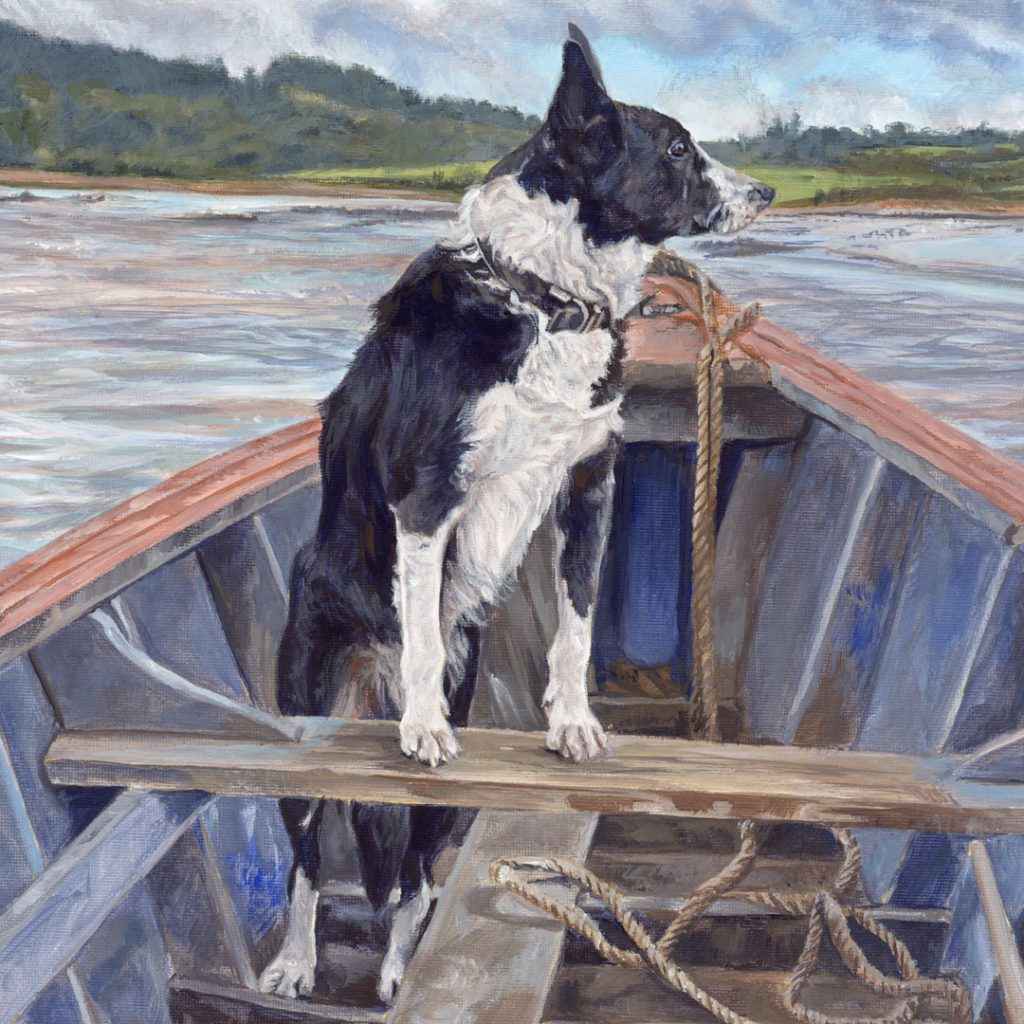 Hi Ivana, that's perfect, looks so real… I love it , it's like he's alive in it . Plus it's also here for Mother's Day. Thanks a million. I will give people your details if I hear of anyone looking for paintings…

Declan, Ennis, county Clare, Ireland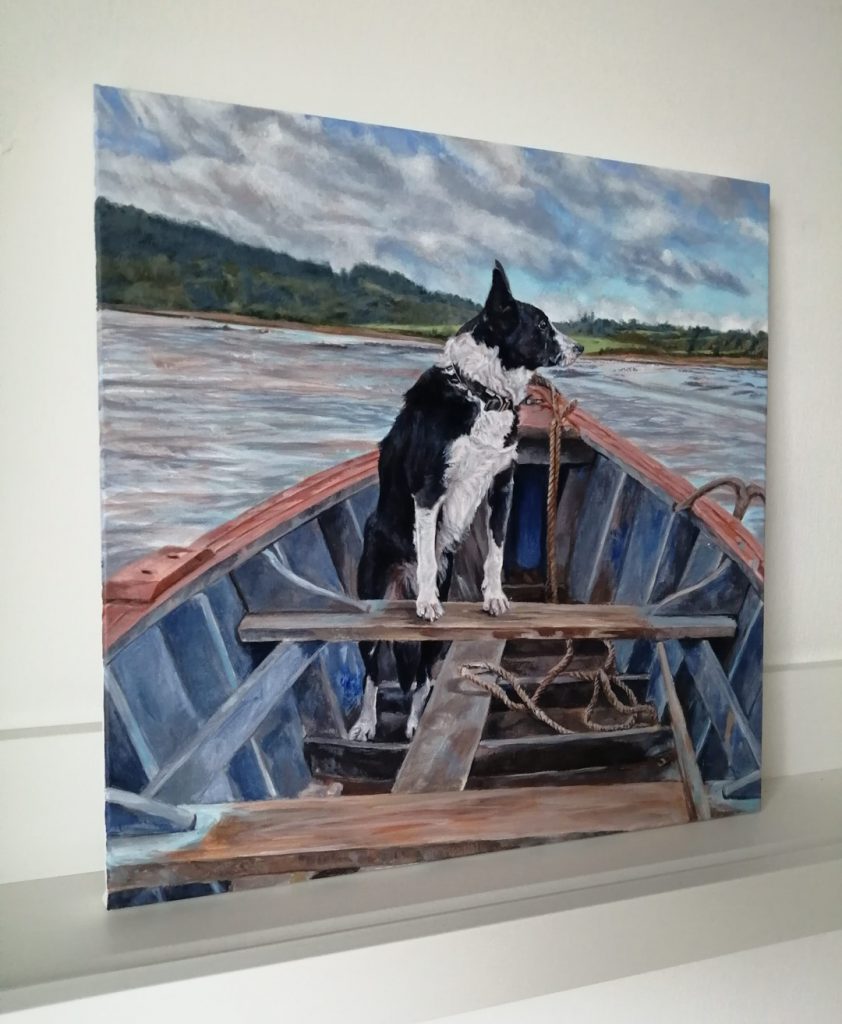 The painting is 30 x 30 cm in size, painted with acrylic paints on pre-stretched fine grain canvas.