This is a painting of a wedding proposal at Mahon Falls in county Waterfod in the south east of Ireland. I was commissioned to create this landscape portrait a few months ago. The painting was given as a gift to the couple at their engagement party. It was commissioned by the bride's sister. She wanted to give her sister something a little different as an engagement gift.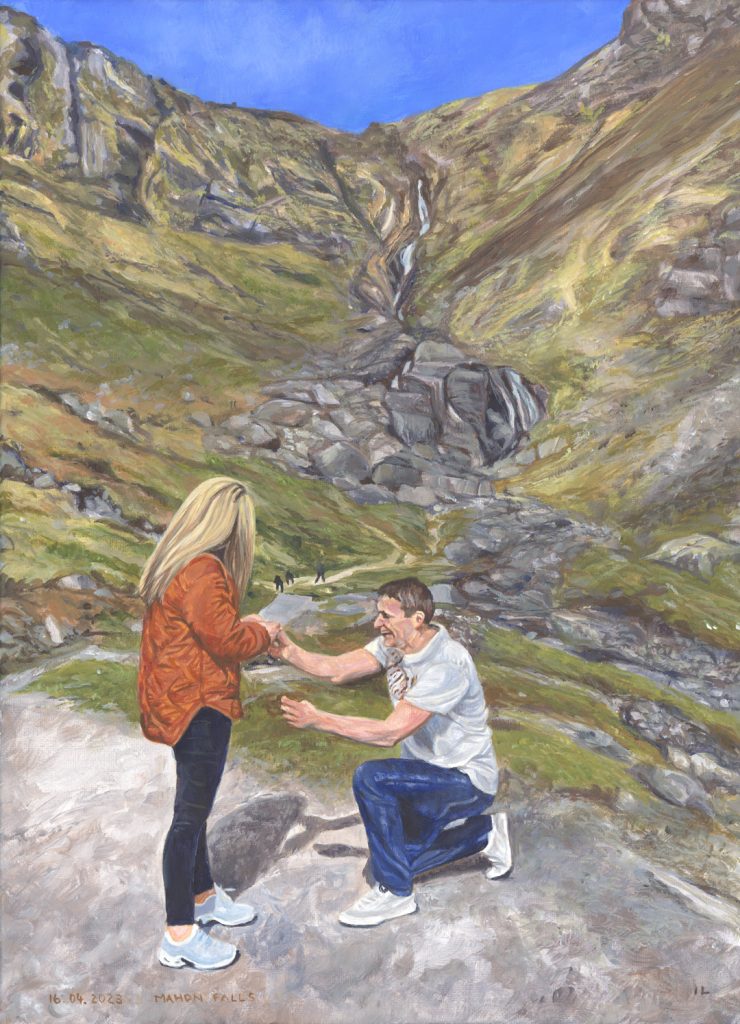 The painting is 35 x 25 cm in size. I painted it with acrylics on stretched canvas.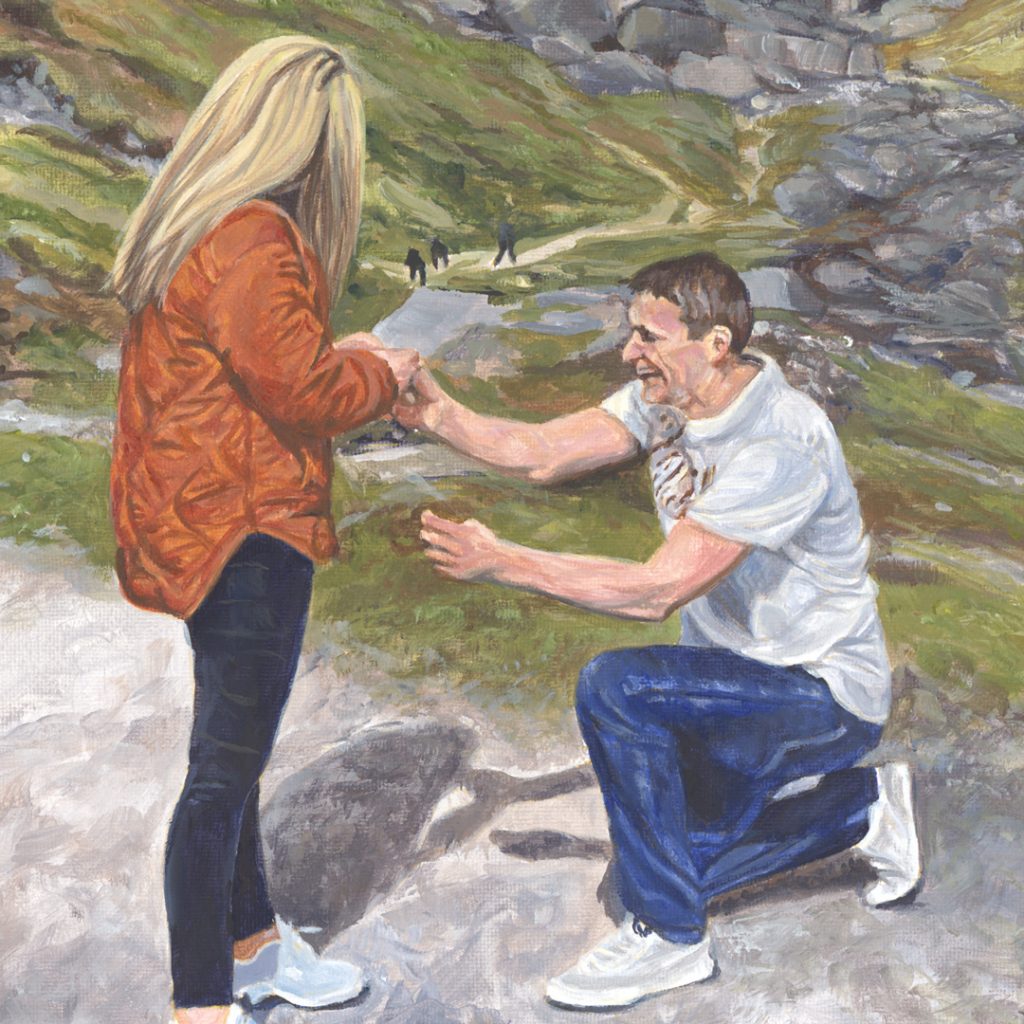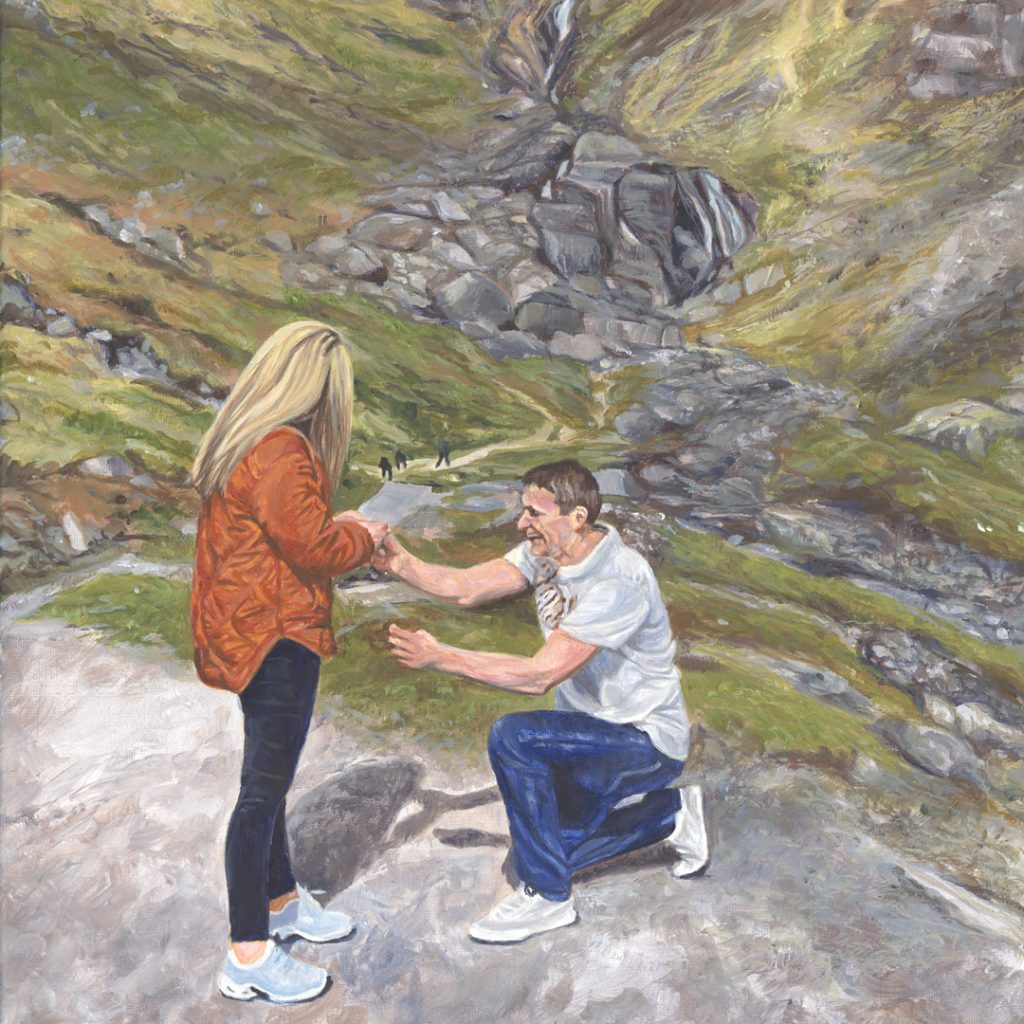 The client was very happy with the finished portrait:
Hi Ivana! I absolutely love the portrait it is beautiful and it's very well done! I'm so glad I decided to go with you, it was definitely worth it!! Thank you so much again.

Aoife, Waterford, Ireland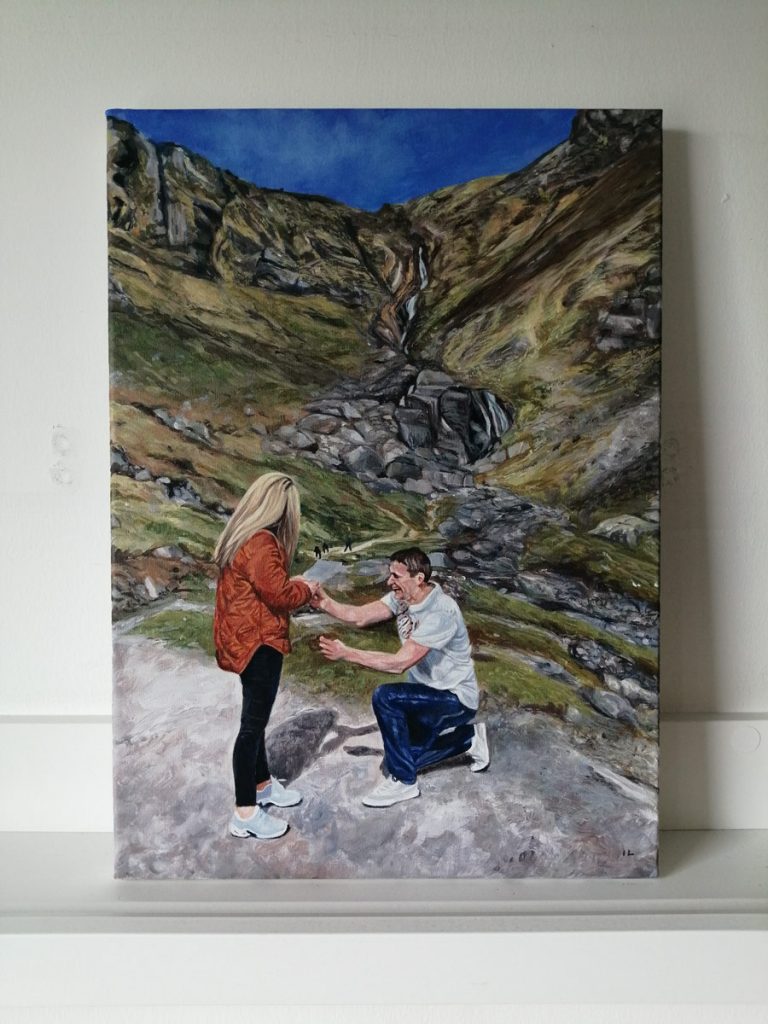 The special moment of the couple was emphasized by the wonderful setting of the waterfall. I had one photograph to work from which I cropped a little for the couples' faces and detail not to end up too small. The painting would work very well in a large scale, but the client wanted something a little smaller.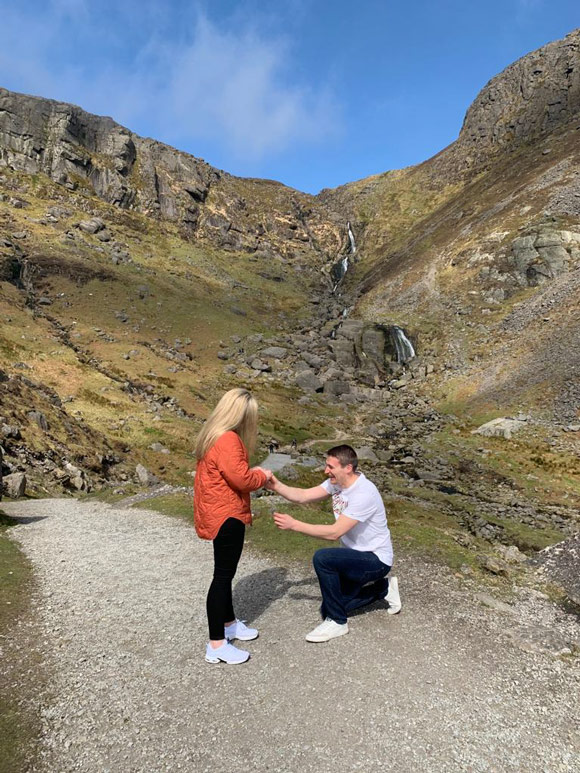 The bright orange of the girl's jacket really stands out against the browns and greens of the irish landscape and I wanted to capture this in the painting. Working in acrylics, I began by creating a line sketch in yellow ochre. I find that this colour works very well underneath the colour tones of skin and of the irish landscape.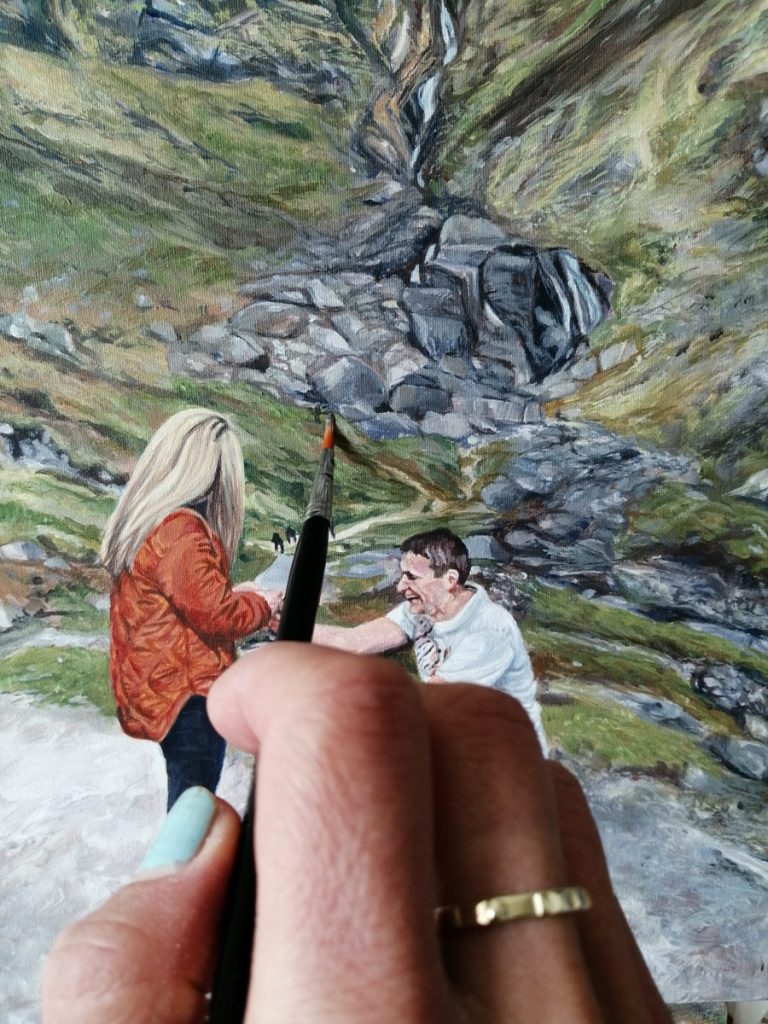 Once I was happy with the sketch, I started layering colour tones to create the richness and contrasts of the landscape tones. I worked in more detail over the main subjects to bring them forward in the painting.