I created this drawing of Annie, the Old English Sheepdog. She is pictured here as a puppy lying in the grass in her garden.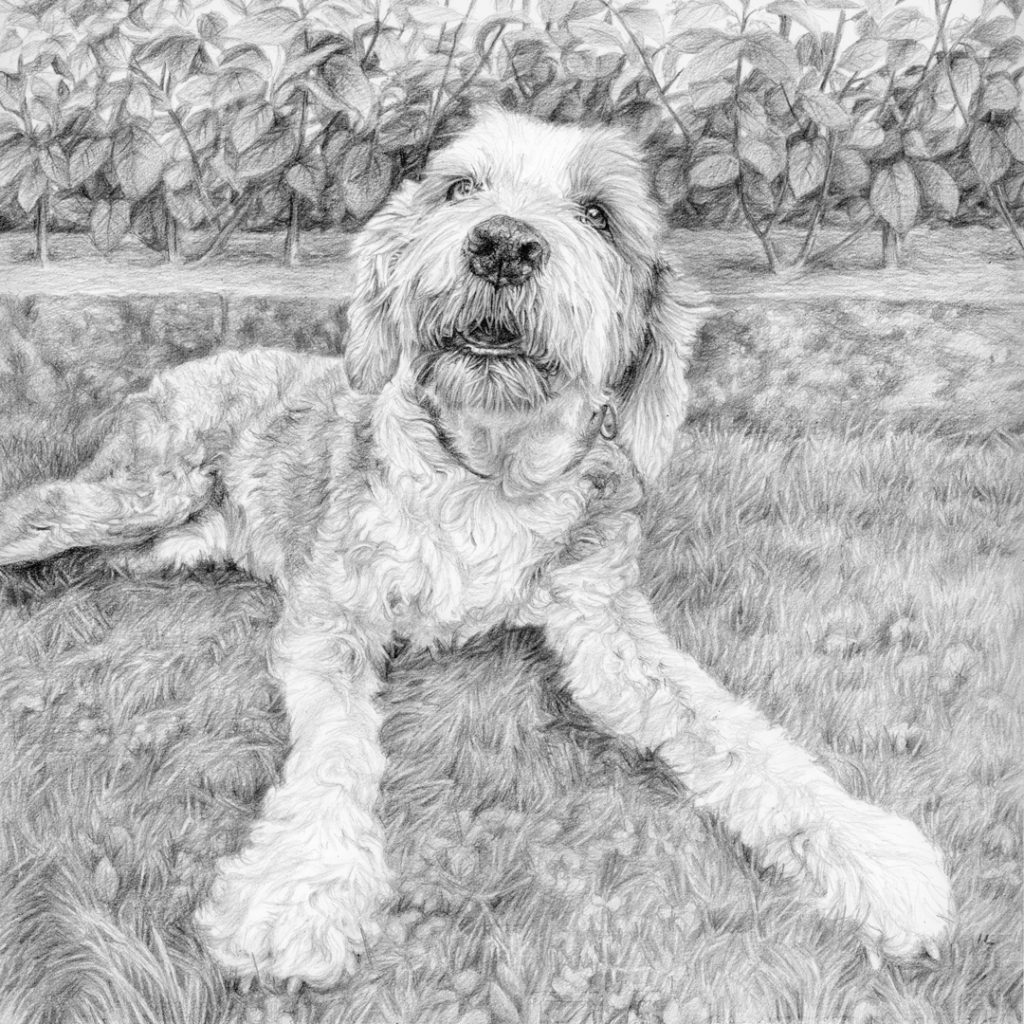 She was with her owners for 13 years and passed away in late 2022. My client, Janet, commissioned a drawing of her as a 60th birthday gift for her husband.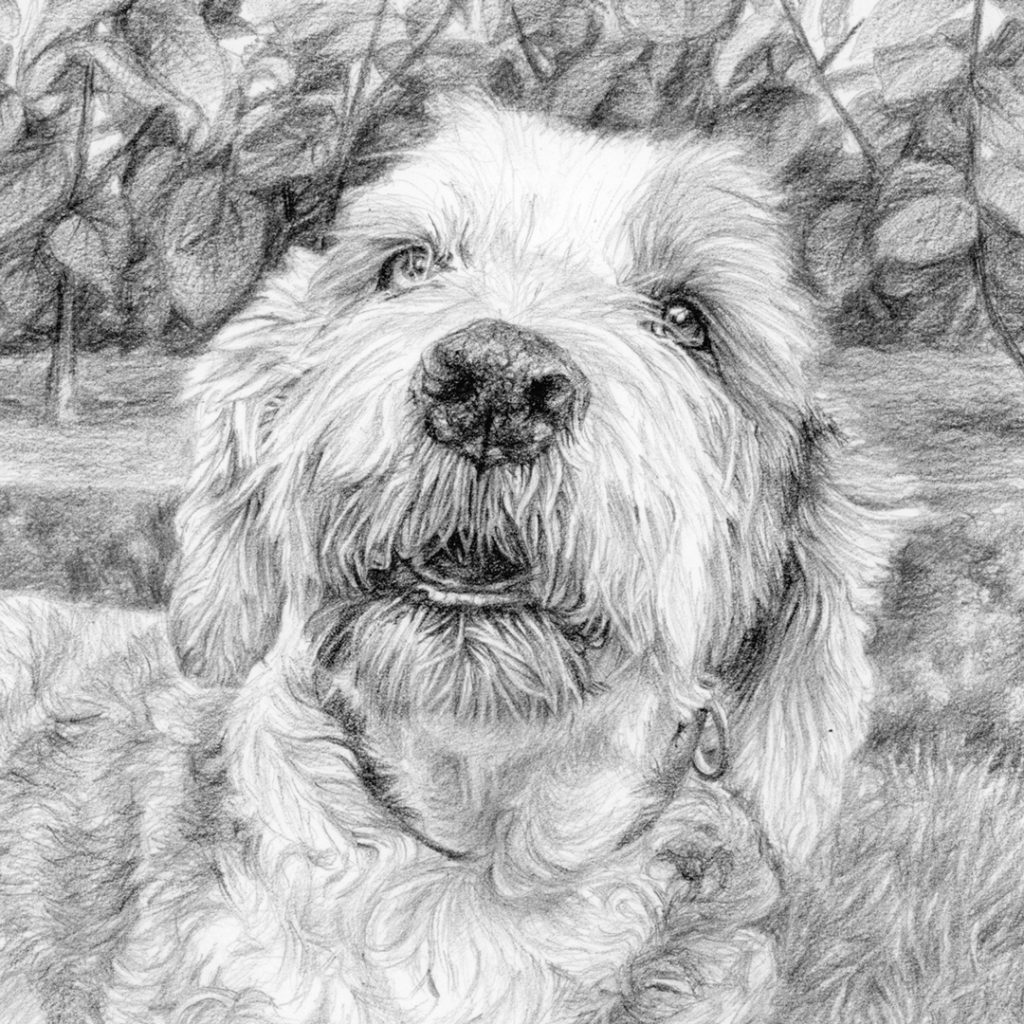 This is the second drawing of Annie I created. My clients were gifted the first drawing of Annie with their other dog, a St. Bernard, by Janet's sister. Janet since commissioned a couple of small drawings of her friend's dogs, a german shepherd Luna, and a border collie Finn.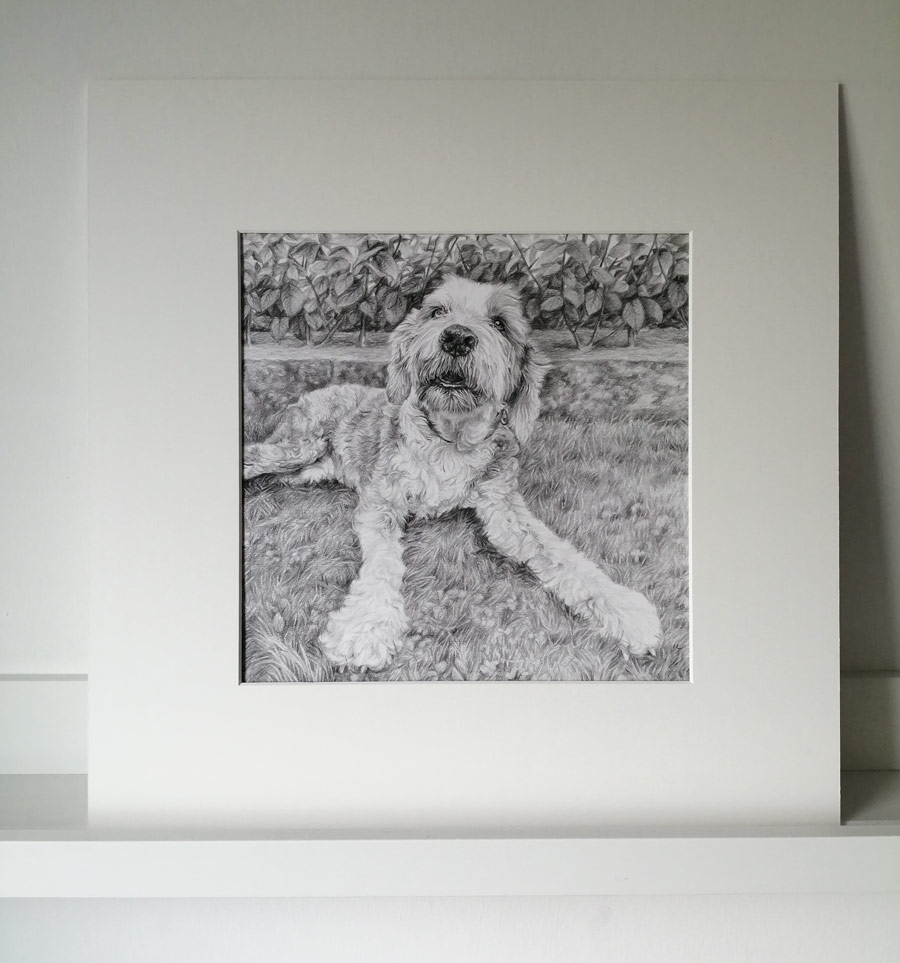 Janet was just delighted with Annie's portrait:
Looks beautiful Ivana. It's perfect, absolutely perfect. We will have it for infinity. Your precision and care gratefully appreciated…
Such a talent! It's fabulous, Ivana. You have captured her image and spirit perfectly. You have an extraordinary gift. Thank you.

Janet, on commissioning a drawing of Annie, her Old English Sheepdog, for her husband's 60th birthday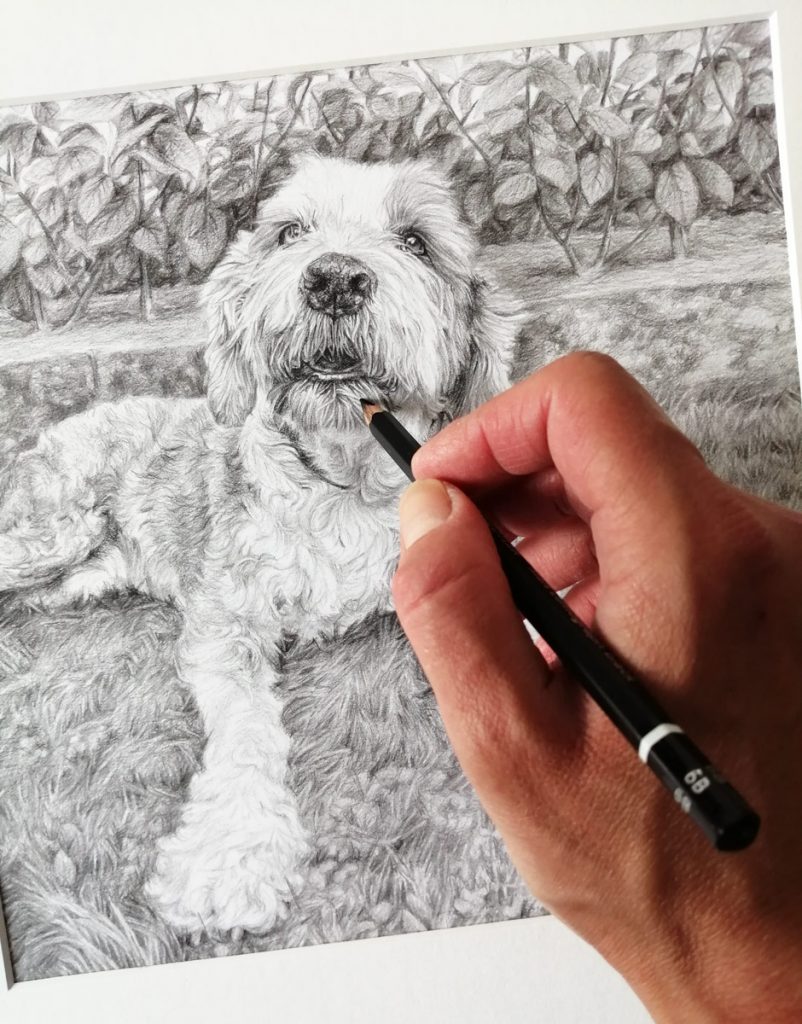 I took some photos of me working on the drawing, which took a while to complete due to the detail of the background and of course the main subject. I used Staedtler Mars Lumograph Black pencils mostly which a graphite pencil with some charcoal content for darkness and definition. I also used the Faber-Castell Pitt Matt pencils which too have some charcoal content.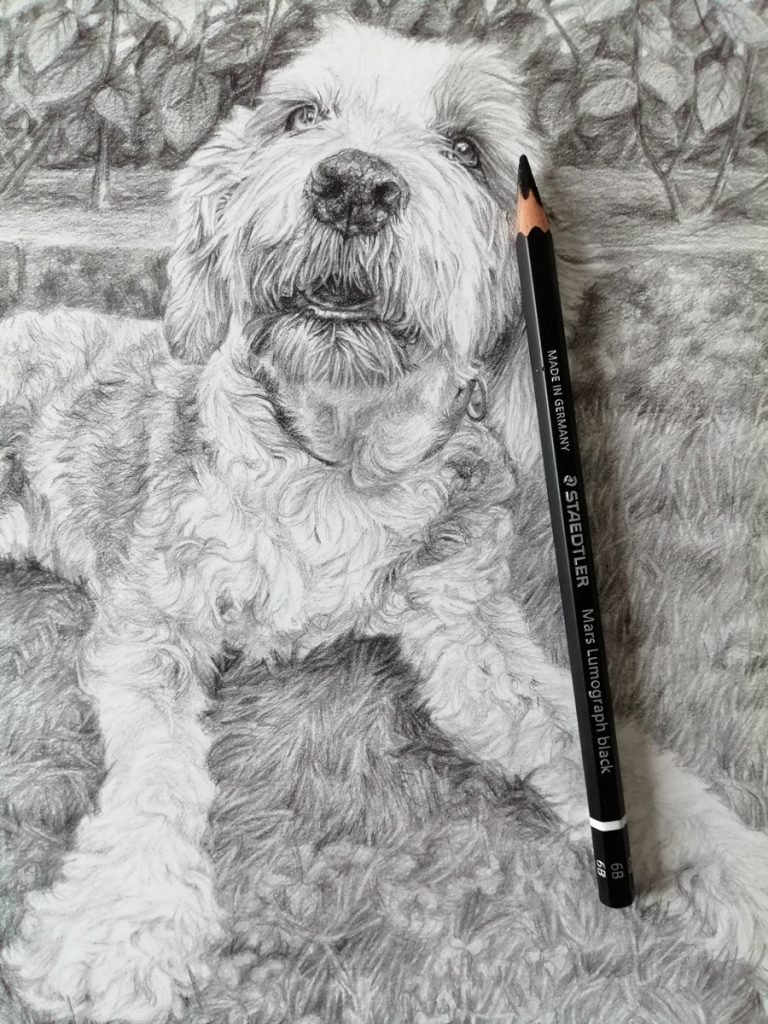 I had one photograph to work from. I adjusted the background a little, removing the chair legs and replacing them with some shrubbery. Janet emailed me lots of other images of Annie and it was very hard to choose which would be best for the portrait, they were all so good. But eventually we settled on this one of Annie as a puppy. I just love the way she is so adoringly looking up at the person behind the camera.