Sheila was gifted these two portraits by her niece Orla who described her in a wonderful way when commissioning the portraits:
The commissions are going to be for my aunt, Sheila. She is turning 70 this year. She is an absolutely amazing lady – incredibly special in every way. She doesn't have any children of her own, but I consider her my "second mother". She married a wonderful man, Pat, who I also considered to be my "second dad".

Orla describing her aunt Sheila when commissioning her portrait gifts from me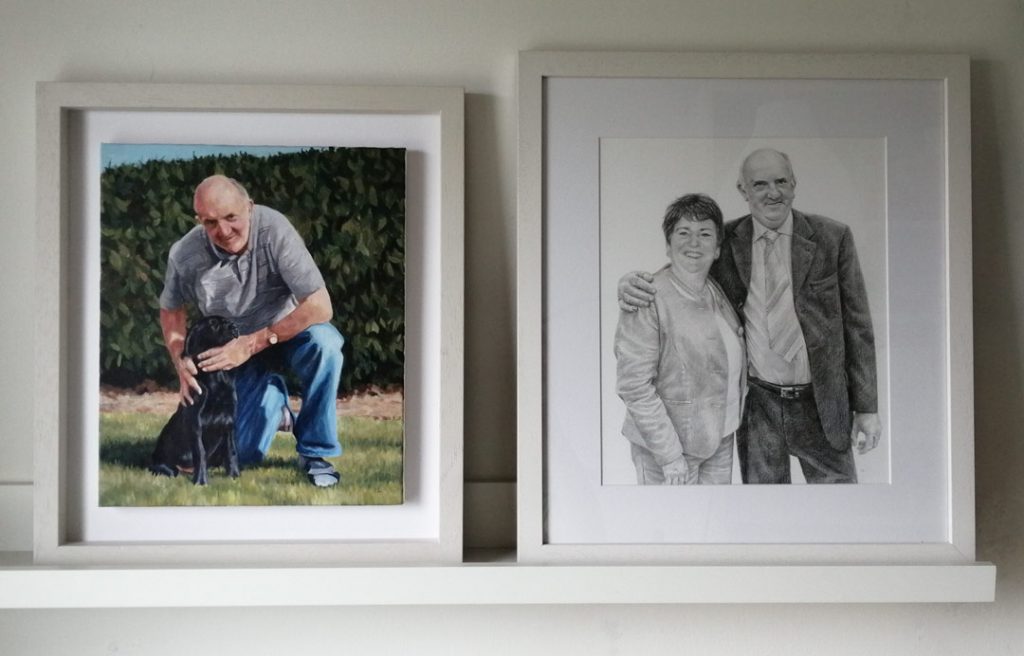 Orla sadly lost her dad many years ago and Pat, Sheila's husband, walked her down the aisle on her wedding day. Sadly Pat also died since and Orla wanted to give her aunt a very special present for her milestone birthday this year.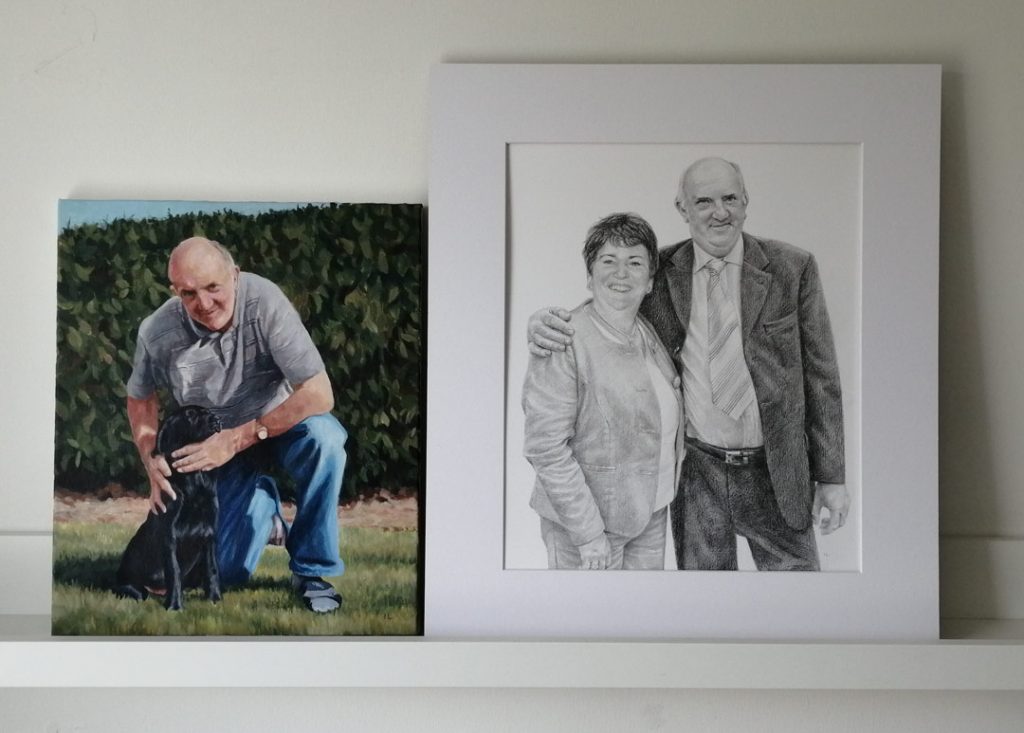 She commissioned a pencil drawing of Sheila and Pat embracing, sharing a very happy moment. I had a number of reference photos and combined them to create this composition. I used their faces from separate photos and another one for their bodies. I removed the background for the focus to remain on the happy couple.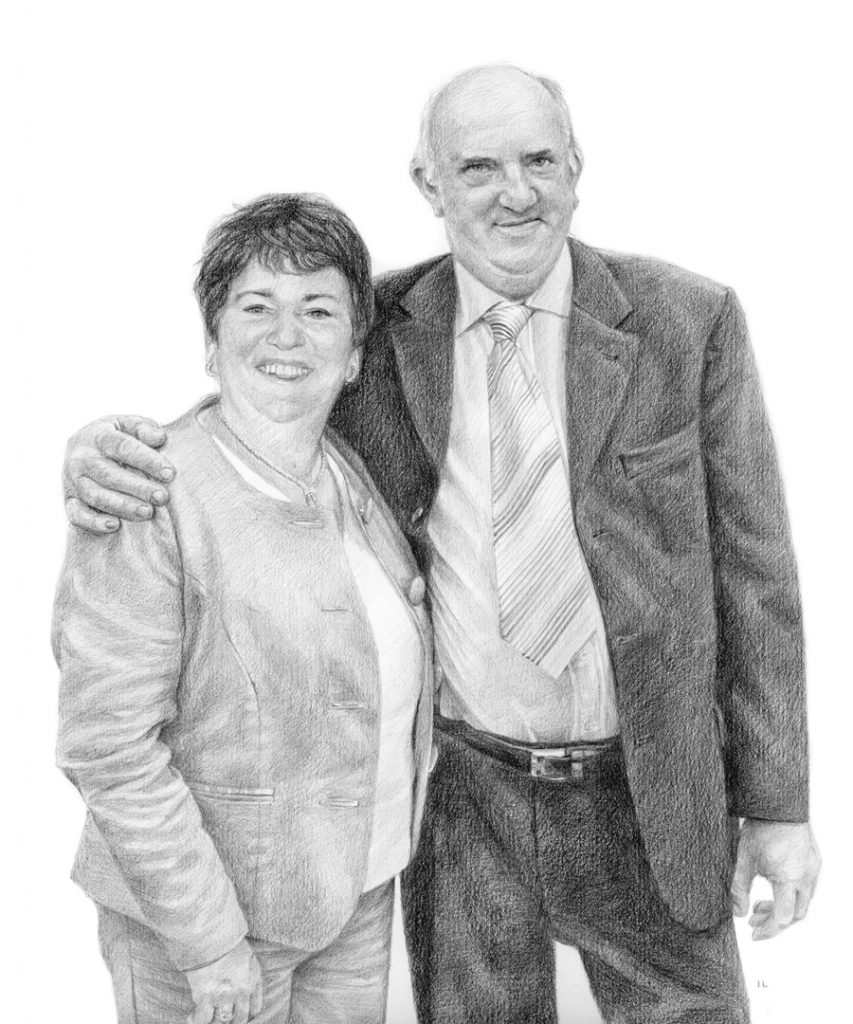 The drawing is 30 x 25 cm and I provided a white mount and a limed wooden frame for the drawing.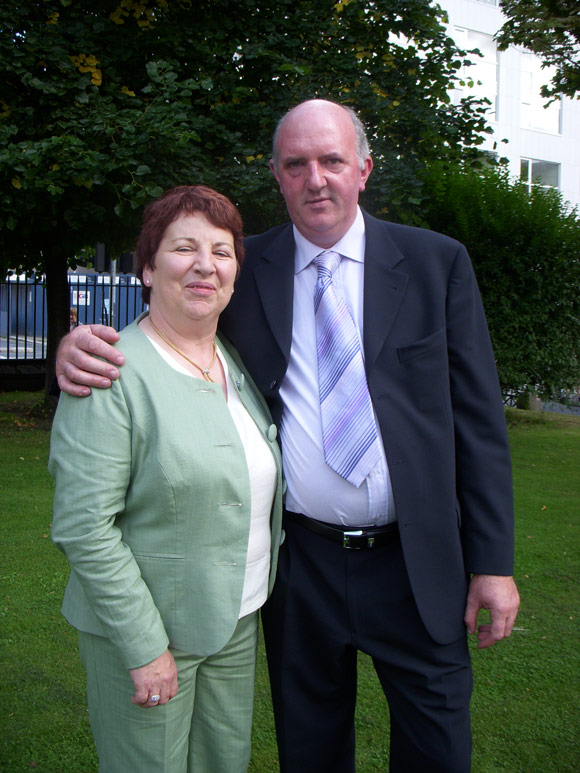 The second portrait my client commissioned, was of an old photographs of Pat with his dog Roxy, a black labrador, who is still with Sheila to this day. This photo is Sheila's favourite photograph of Pat. He has a lovely smile here and I wanted to capture the bond he shares here with his best friend Roxy. The photo is quite small and did not offer much detail for me to work from, but I had a lot of other reference images of both pet and owner.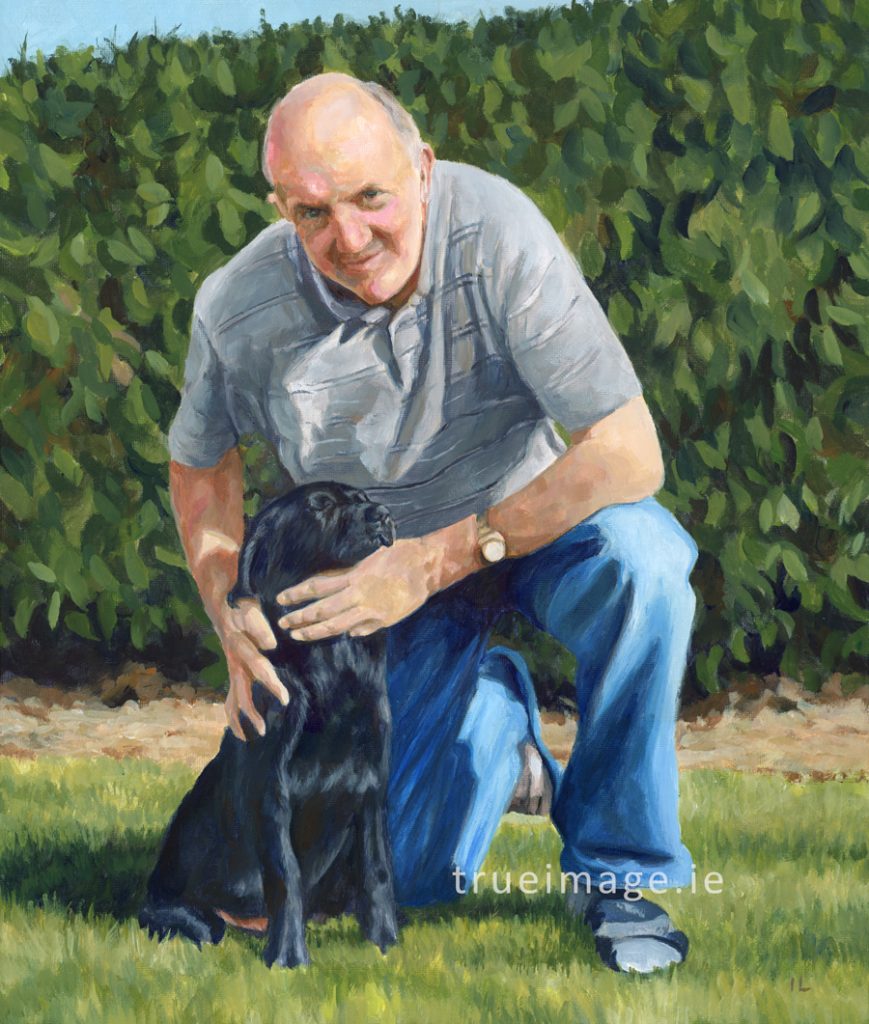 The painting is 30 x 25 cm in size. It is painted with acrylics on stretched canvas. The client ordered frames for both portraits. For the painting, I provided a limed box frame to match the frame for the drawing, so they can be hung together.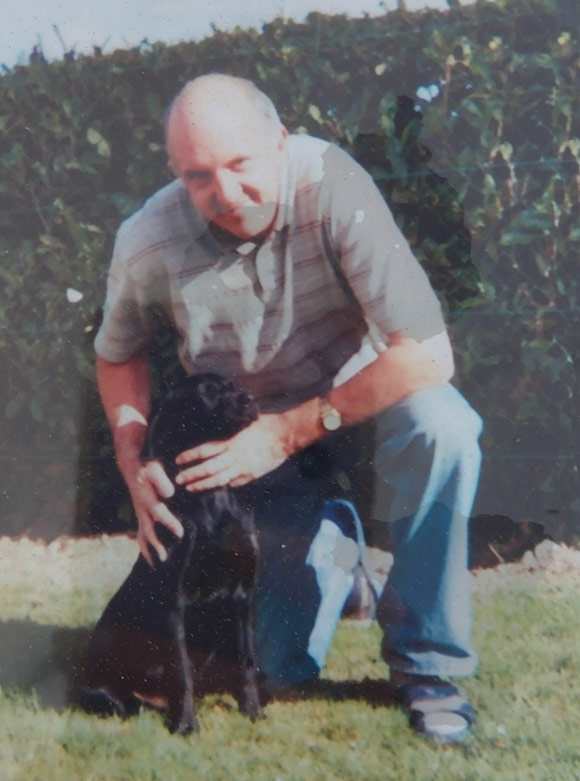 Orla and her family were very happy with the portraits:
Ivana! They are absolutely gorgeous – thank you so much… The package has been delivered and we're thrilled with them. Thank you so much.

Orla on receiving the final scan and the portraits by post, June 2023