This is one of the latest paintings to come off my easel. The painting features Edel, my client's wife, whom I painted already at her wedding day. You can view her painting on my blog here. Since I painted her, Dave and Edel had a little girl whom they called Sofia. She had her communion earlier this year and my client wanted to commission another painting of Edel but with Sofia this time. It was Edel's birthday earlier in July this year and she was gifted the painting as a birthday present.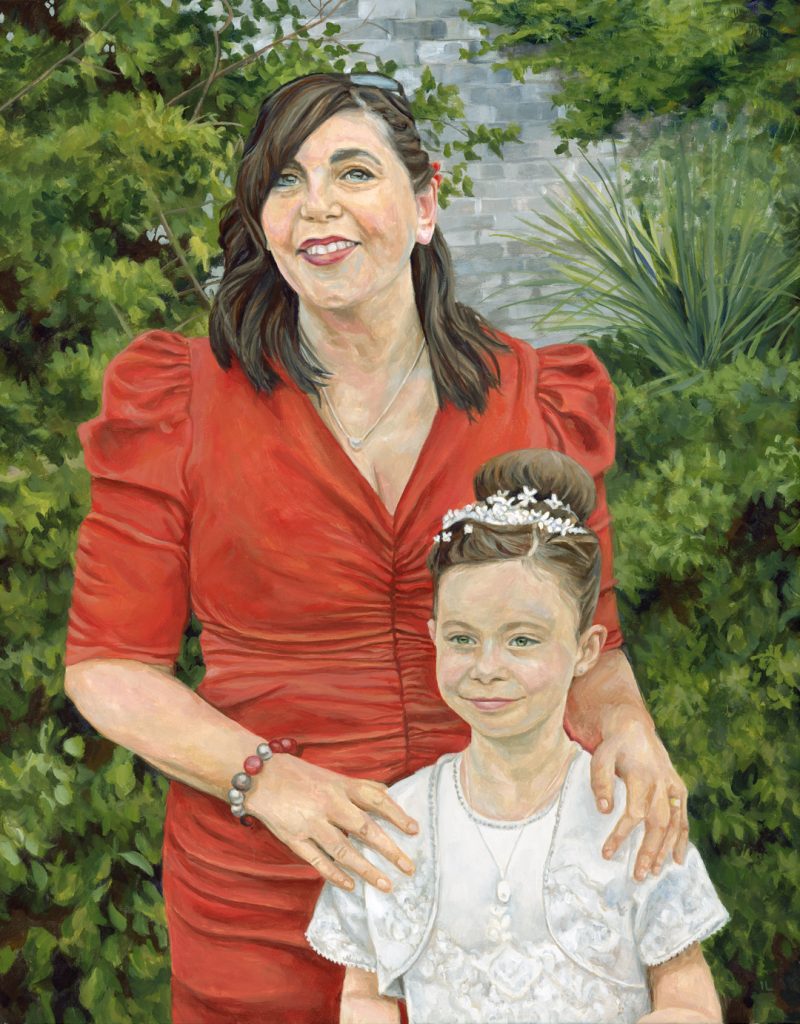 Both paintings are the same size at 50 x 40 cm, so they will sit comfortably beside each other on the wall. Edel hasn't changed a bit, which made my capturing her likeness much easier. It was as if I knew her. I was quite surprised at this since it was almost 10 years ago.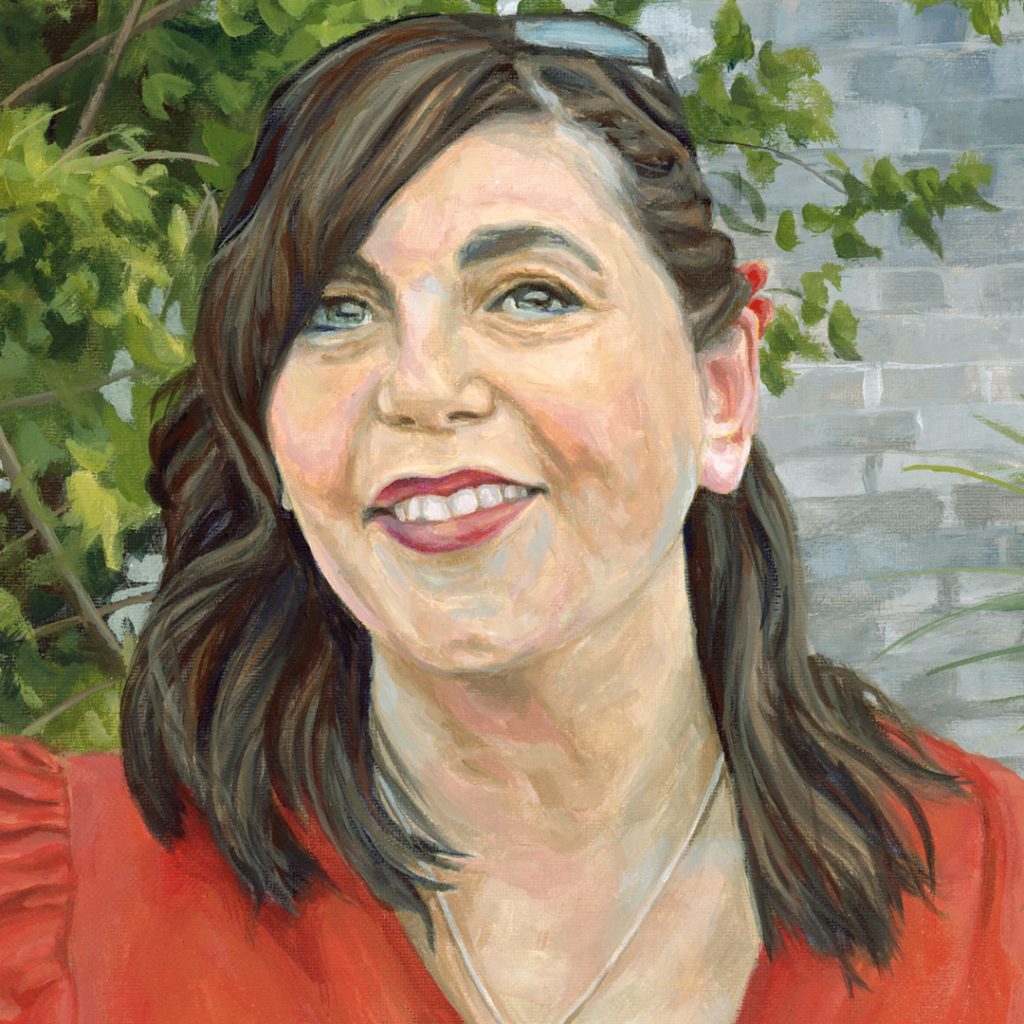 I took some photographs of the finished painting, some close up views and of the painting hanging on the wall. The photograph was not very detailed which made for a looser painted image.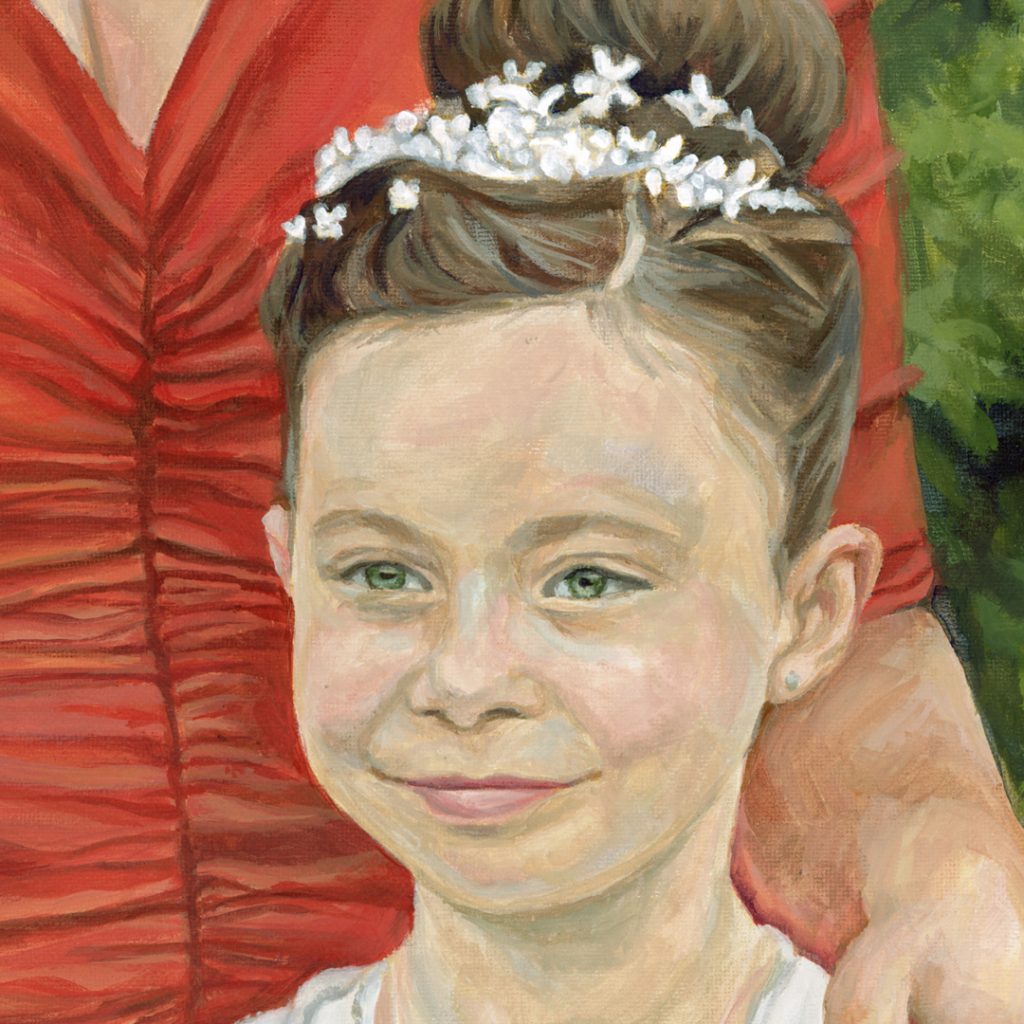 The painting is painted with acrylics on stretched canvas. I had one photograph to work from with some additional references from the day to give me an idea of the surroundings. The photo was taken in their garden and the greenery works really well with the bright red of mum's dress and the white of the communion dress just pops from the image.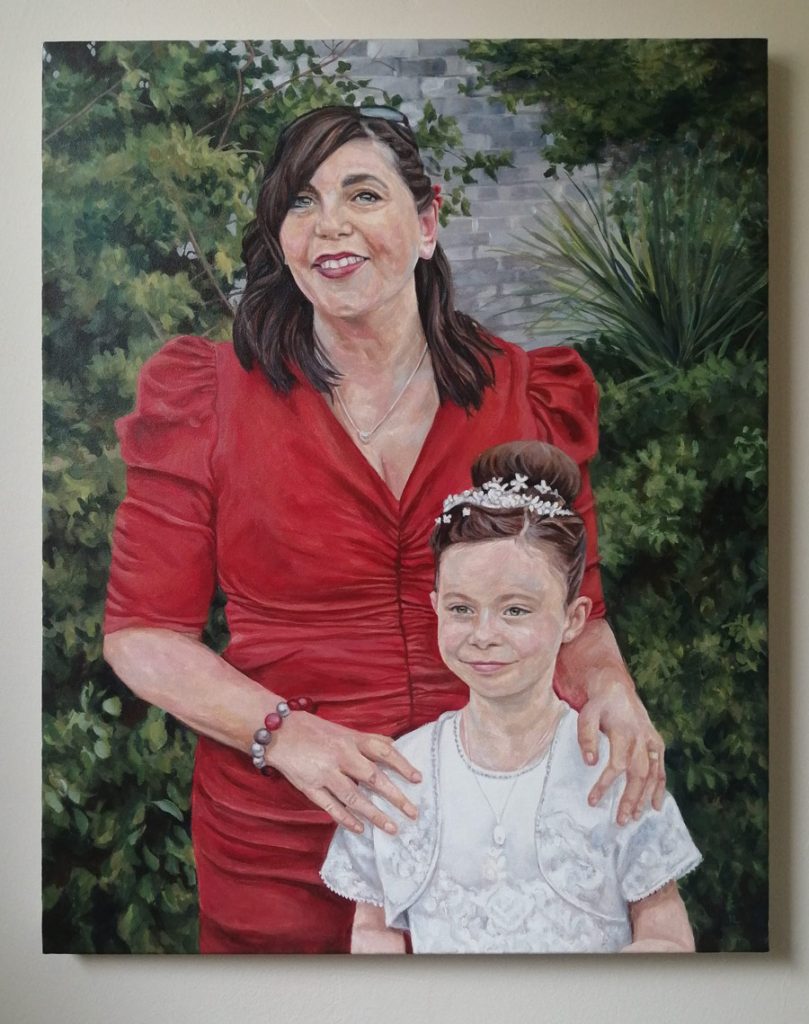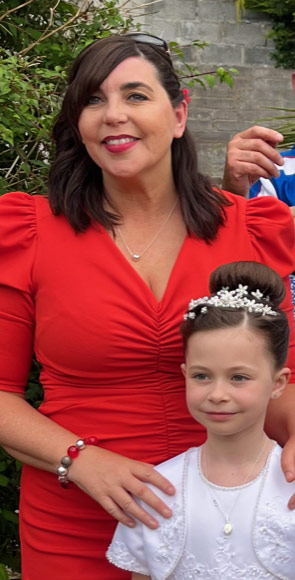 I have been catching up on some website and social media updates in the last few weeks. I am working on putting together a brand new page in my gallery. One that features my previous pet owner and pets portraits. It will go live later this week, so keep an eye out on the website. I have also updated my Facebook page and Instagram.