I worked on this pencil drawing a couple of weeks ago. The couple's 30th wedding anniversary is coming up this Monday, the 7th August 2023. They were married back in 1993 and their son Eoin commissioned me to create their wedding anniversary gift in the form of a pencil drawing.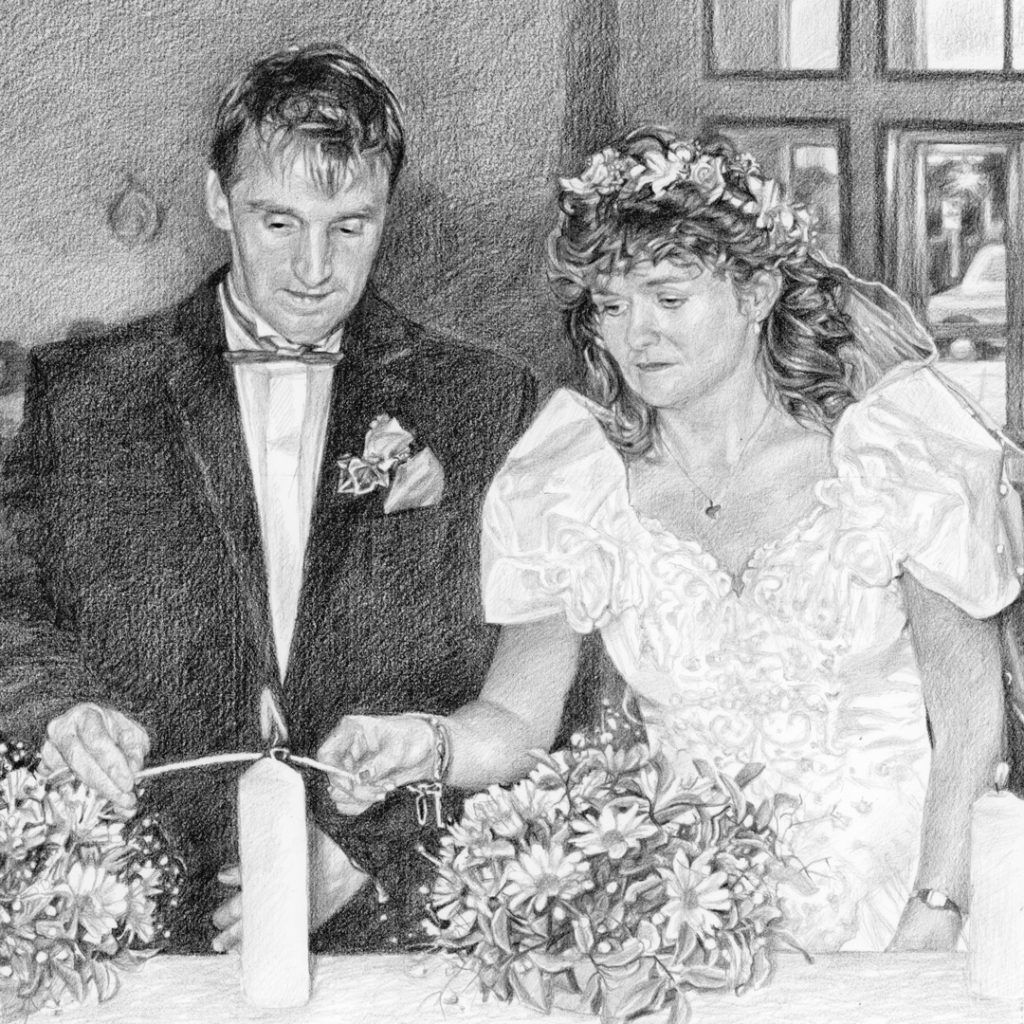 The drawing is from one of their wedding photographs, one taken at a moment of them lighting their main candle to symbolize their union. I had just this one photograph to work from and to keep the project secret, my client took a photo of the hard copy photo.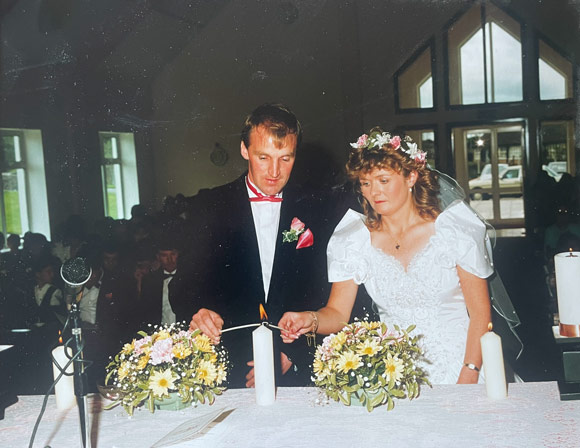 Some of the detail was lost in the process and I had to use my imagination for some of the details, especially in the background. In a way, this was a welcome challenge as the photo ended up being a unique image.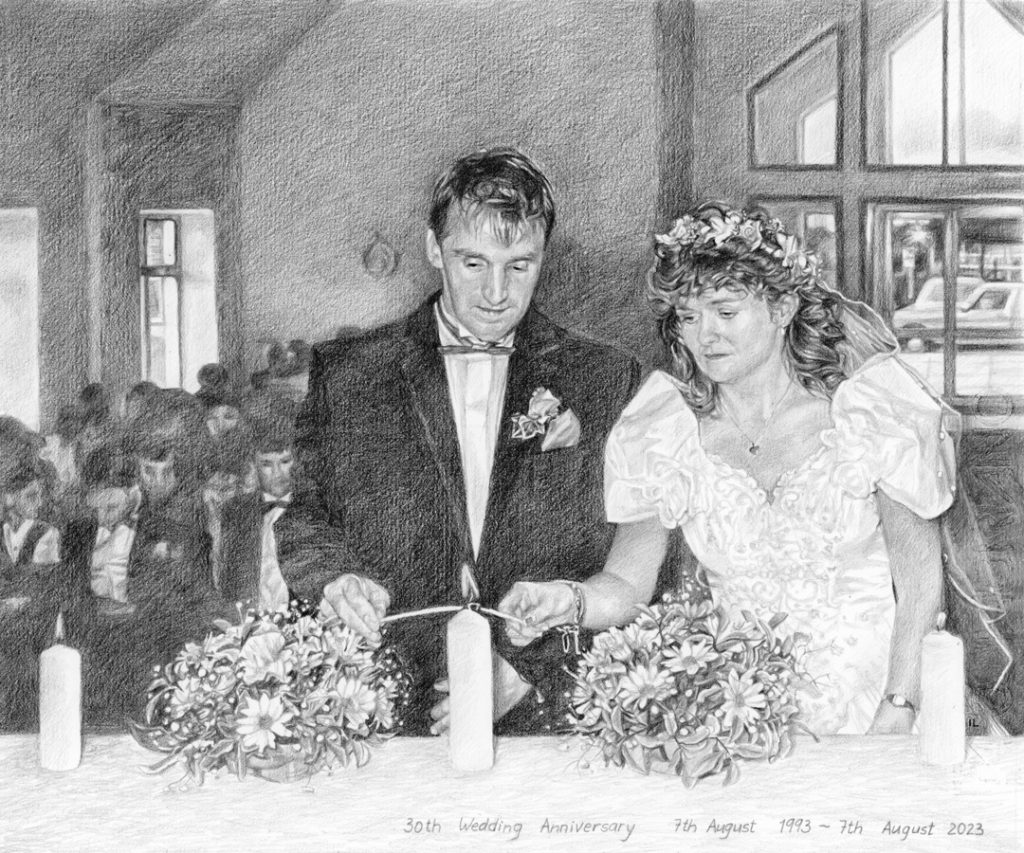 The client was very happy with the resulting portrait and I am awaiting to hear how his parents like it. I will update this post once I know what they think:
Hi Ivana! The drawing is amazing! I love it!! Thank you so much 🙂 …

I received the drawing yesterday and it is absolutely stunning! I love it. Thanks so much and I will let you know what my parents say when I give it to them! They will love it. Thanks

The Finished Portrait in a Mount in My Studio

Eoin, on receiving his commissioned portrait drawing of his parents' wedding day, July 2023
I took some photographs when working and when the drawing was finished and placed in its mount.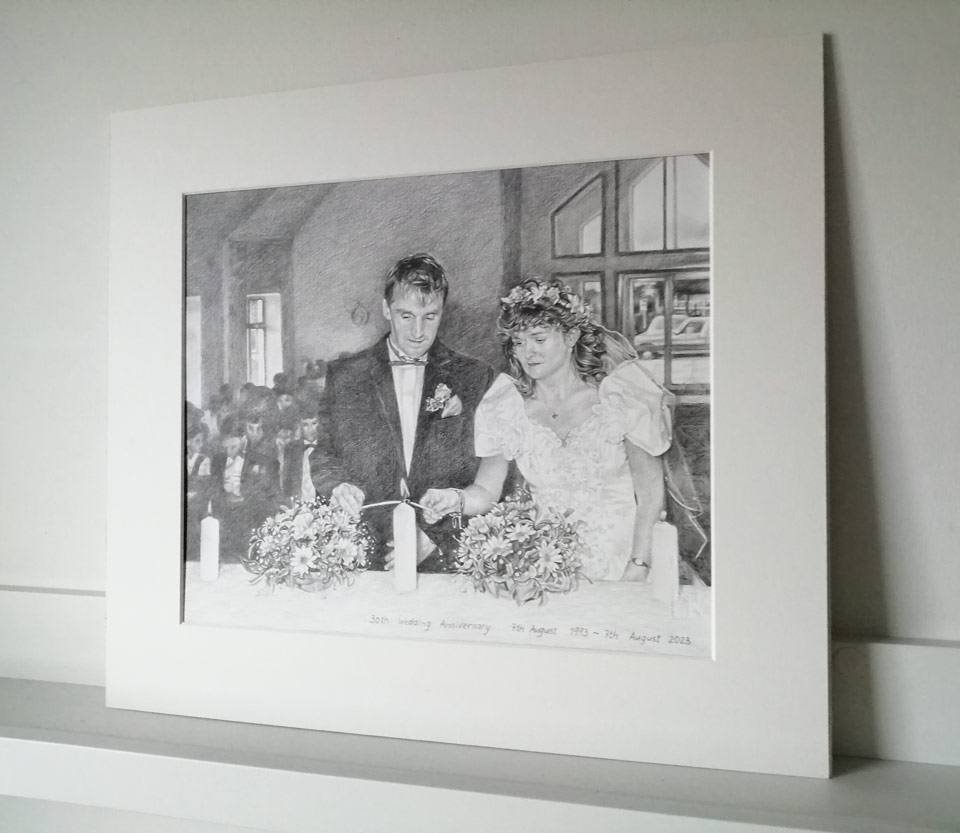 Eoin, the client, heard about my work through his girlfriend who commissioned a pencil drawing of The Westbury Hotel in Dublin last year. This was a gift for her brother's wedding and you can view on my Instagram page here.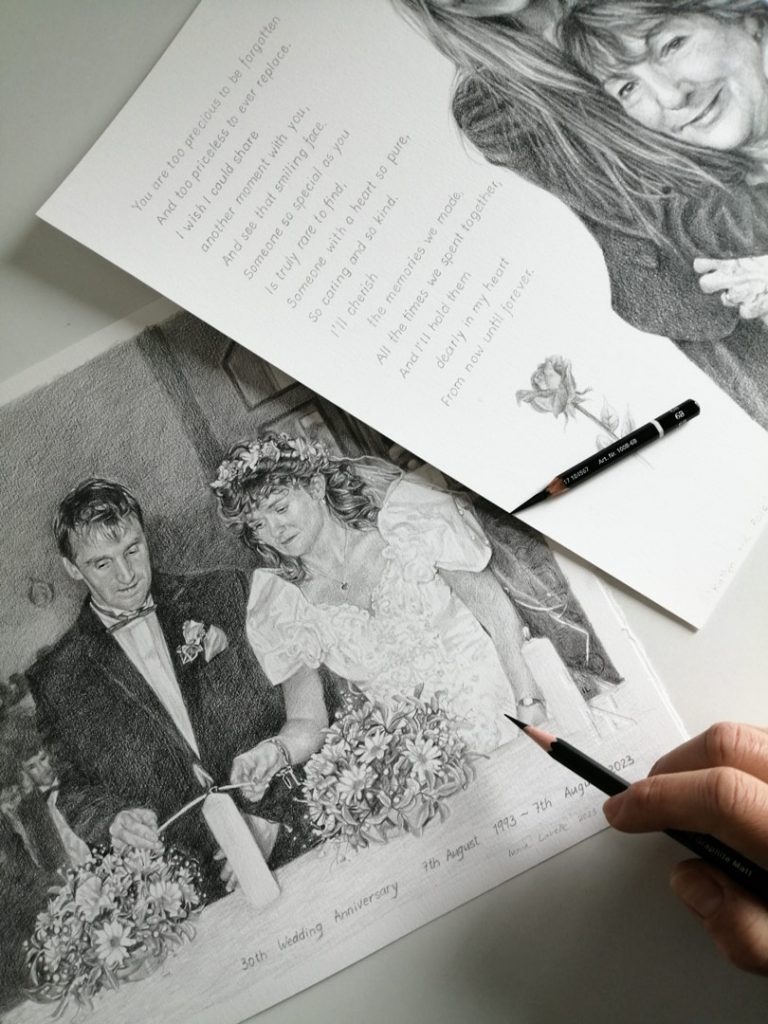 As usual, I worked with Staedtler Mars Lumograph Black pencils which I just love working with. The darkness and mattness they achieve is unmatched. The closest to this brand I find Faber-Castell's Pitt Graphite Mat pencils, which work very well too. They are easier to sharpen and hold their point a little longer so I tend to use them in areas of background and clothing.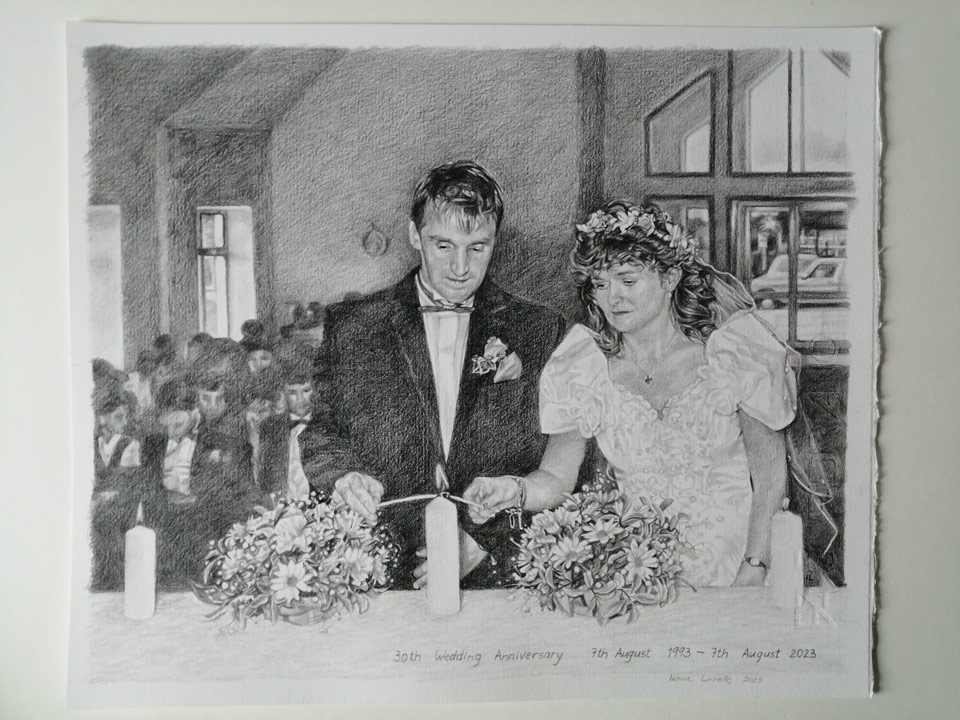 I use a neutral coloured mount to make it easy for clients to frame the drawings. Sometimes, these are changed if a frame requires it. I work on Fabriano paper which has 50 percent cotton and weighs 300 gms. It is a wonderful paper and allows a lot of layers, I don't usually use erasors or blending tools. I like to see the raw pencil marks.