A pencil drawing of a very unusually dark golden doodle called Salvador was commissioned by a client in Dublin. This pet portrait was a 40th birthday gift for Salvador's owner, my client's boyfriend.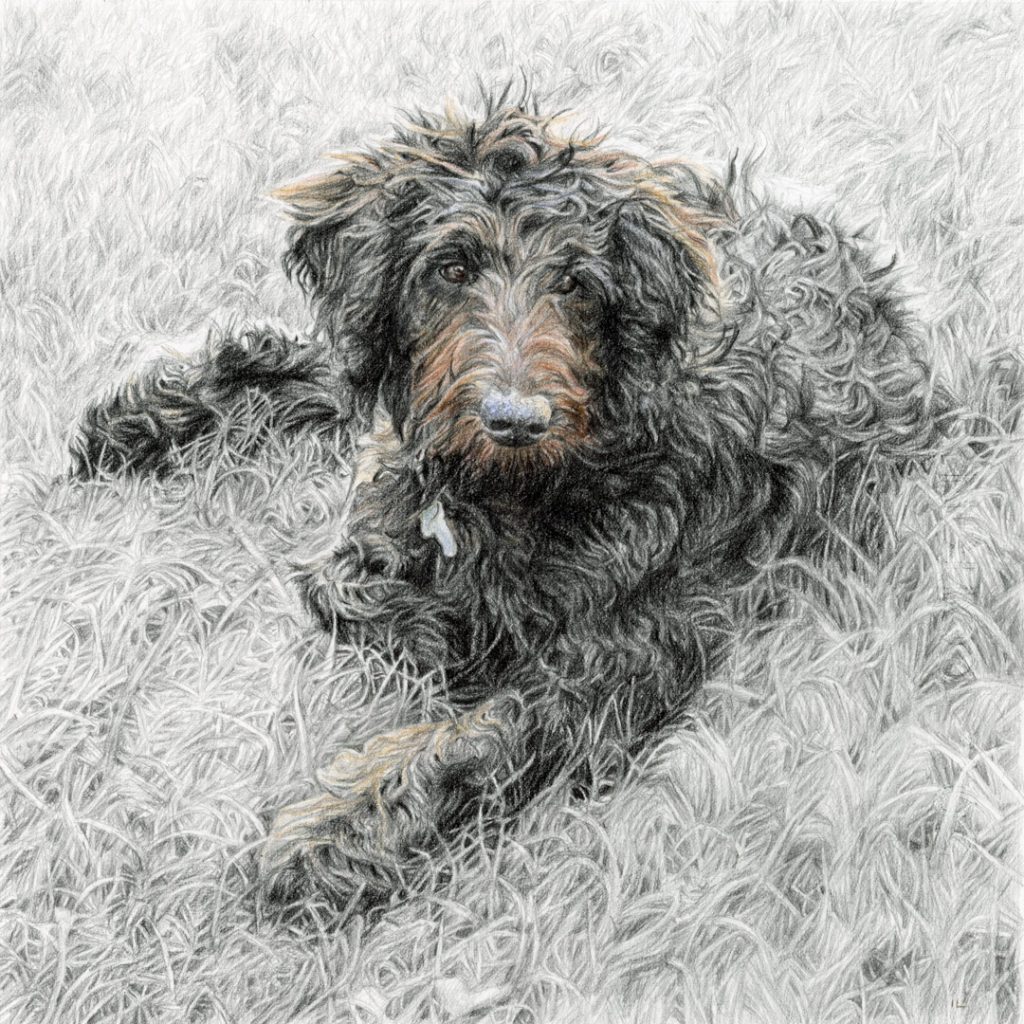 I worked on the drawing in August and the beginning of September using a series of photographs to correctly capture the colour of Salvador's coat. Naturally, as a golden doodle, a cross between a golden retriever and a poodle, he should be quite pale in colour as a golden retriever would, but his mother was a grey poodle which explains his colour. He is absolutely gorgeous in the photos and the one I worked from for his likeness was an image of him as a puppy.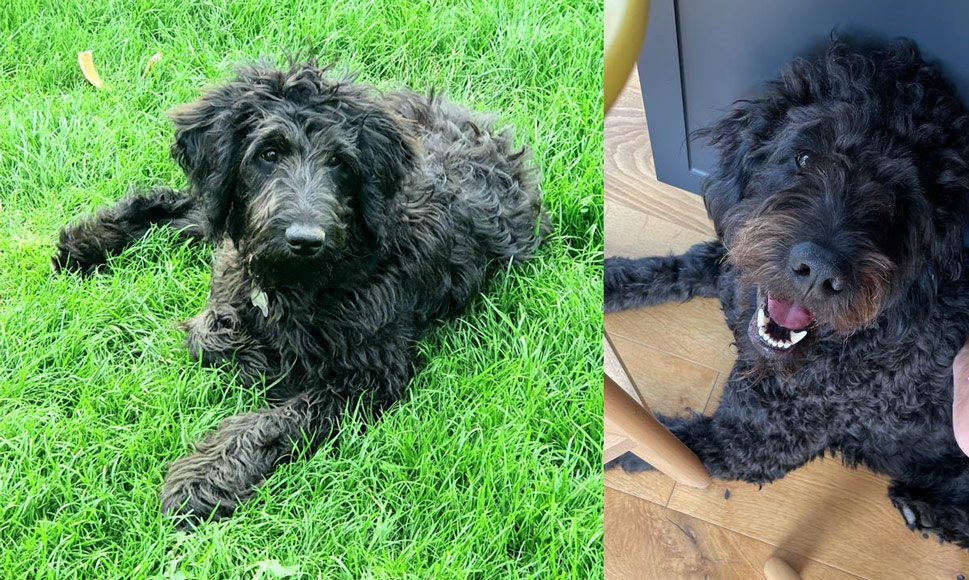 The older he gets, the more brown he has developed on around his muzzle and the top of his head and the client wanted me to capture this in the drawing. She was deciding between and painting and a drawing, and I suggested a pencil drawing with some added coloured pencil highlights for the brown parts of his fur.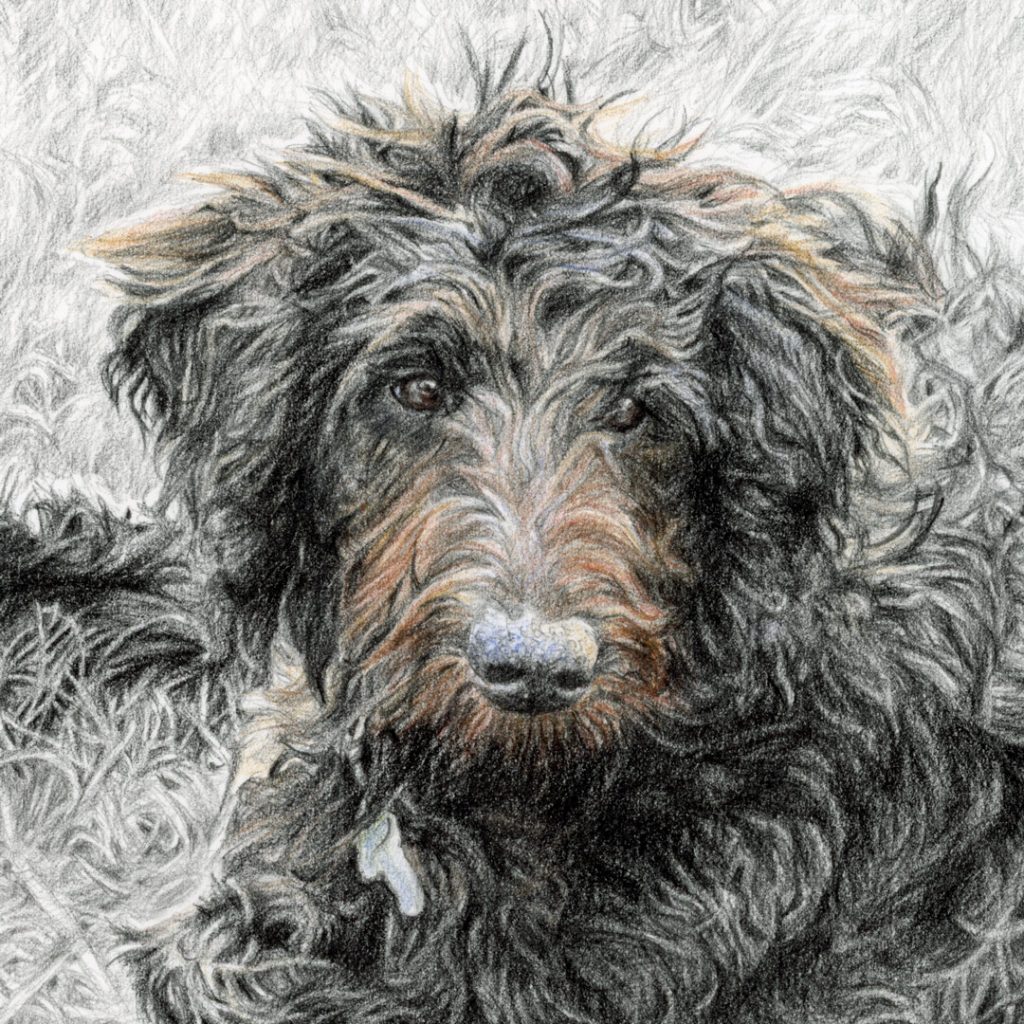 She was happy with the results and I hope her boyfriend was too:
Hi Ivana!

It's amazing! I love it! Thank you so much, it captures him so well. My boyfriend is going to be so happy with it – I can't wait to show him. 

Cady, on commissioning a pet portrait drawing for her boyfriend's 40th birthday, Dublin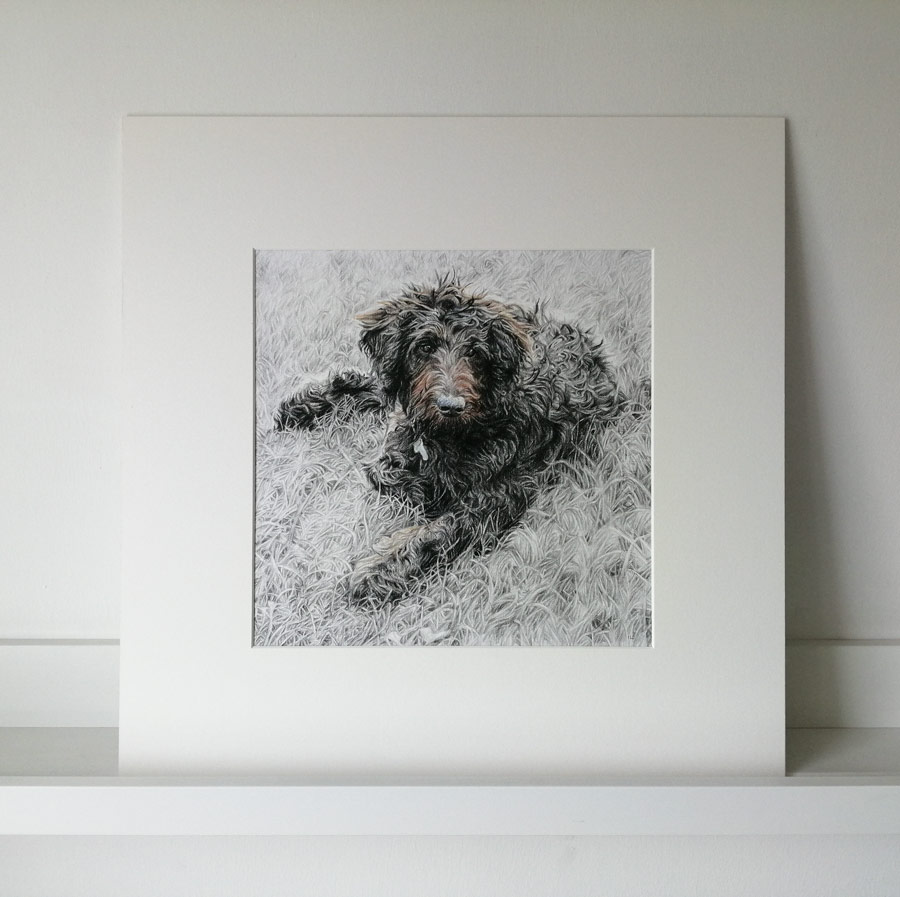 I first worked with a HB pencil to create a line drawing of the portrait. This is to capture the composition and likeness. Once I was happy with the sketch, I moved onto shading and detailing the portrait.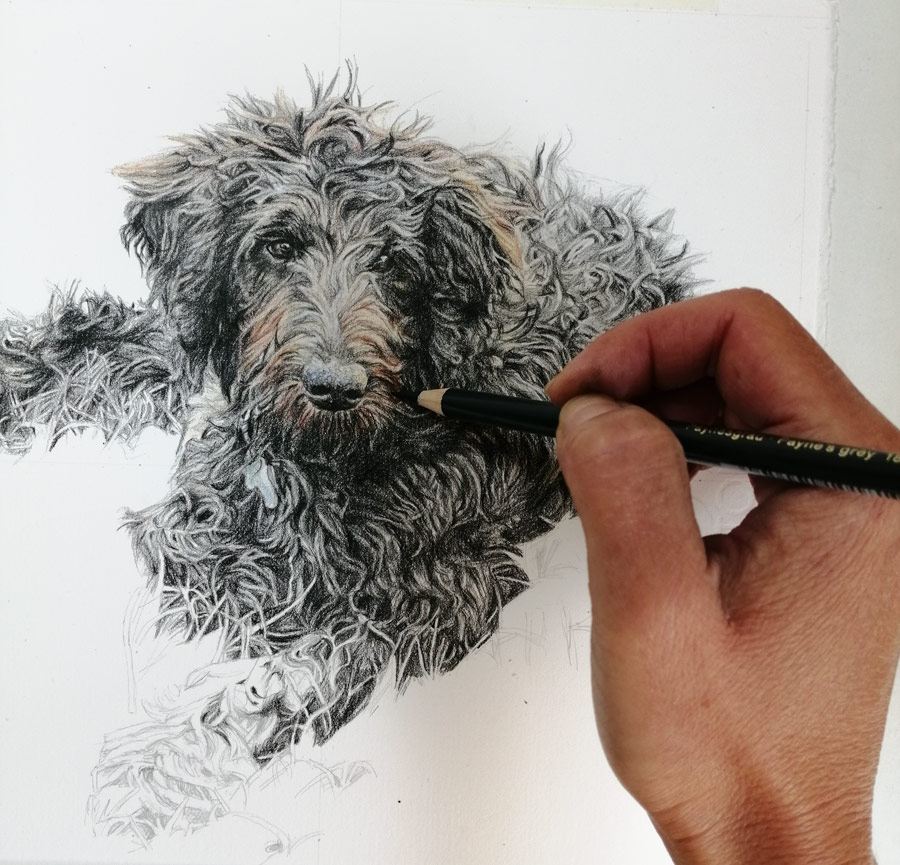 I like to work on a few areas at the same time, moving from place to place, until all areas are filled in. I use this way of working especially when drawing detailed fur, which this was, very curly…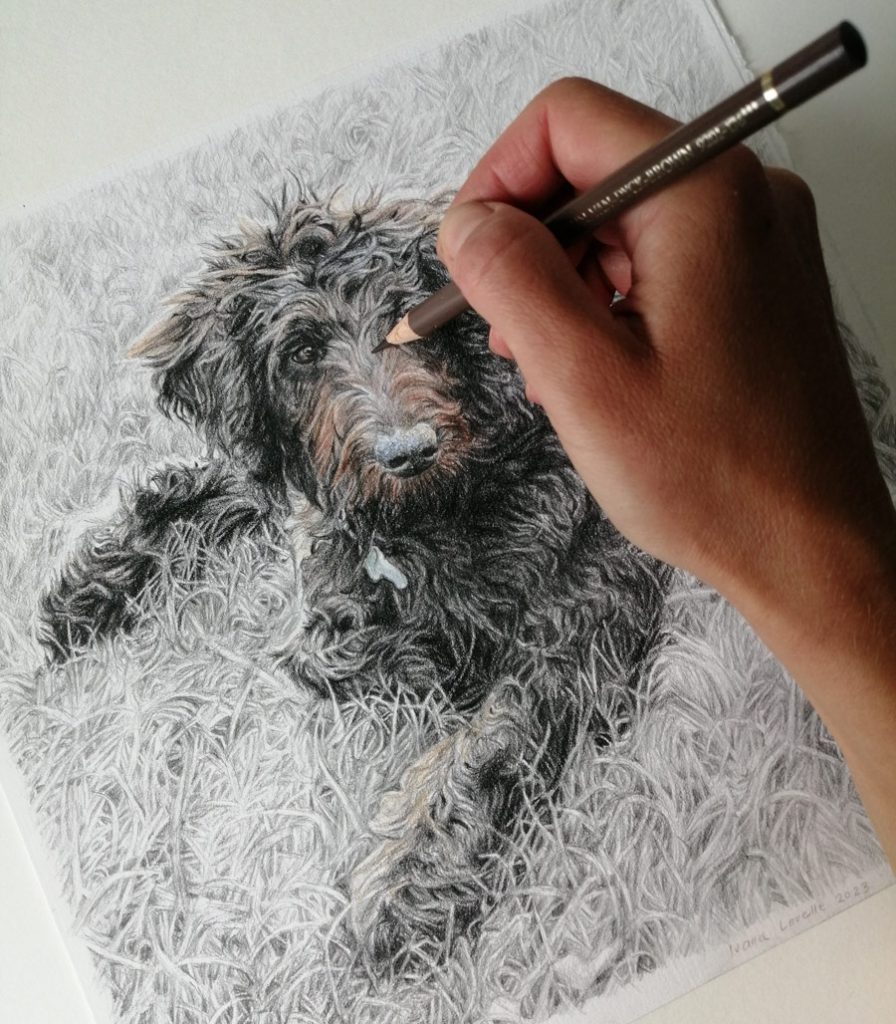 For the coloured pencil areas, I used Faber-Castell polychromos pencils. I find them great, they sharpen really well and stay sharp for a while, so I can draw for a little longer before having to sharpen them again. For the monochrome graphite areas, I used Staedtler Mars Lumograph Black as usual and Faber-Castell Pitt Graphite Matt pencils.
I took some photos of the drawing during the drawing process and when finished. I use an off-white mount to sit pencil drawings into before posting mainly to protect them during their transport to my clients. I put a backing board at the back and slip the mount into a plastic cover for safety. The rest of the packaging is fully recyclable made of cardboard.