I wanted to let everyone know I am now in the process of accepting commissions for Christmas. Please don't leave it till too late to avoid disappointment.
I am available for pet portraits, family and people portraits and any unusual ones too, including landscapes and house illustrations. I work from photographs and I can combine a few photos or just work from one. You can simply email me your photos at info@trueimage.ie with any requirements you have and we can discuss the best options for you. I can advise you on size, or if you are not sure, on medium too.
I work in graphite pencil on paper to create black and white portraits, in coloured pencil on paper for coloured portraits, or in acrylic paint on canvas for full colour paintings. The paintings are on stretched canvas and are ready to hang, I can even attach a string at back. The finished drawings are drawn on paper and I insert them into a neutral coloured mount before posting.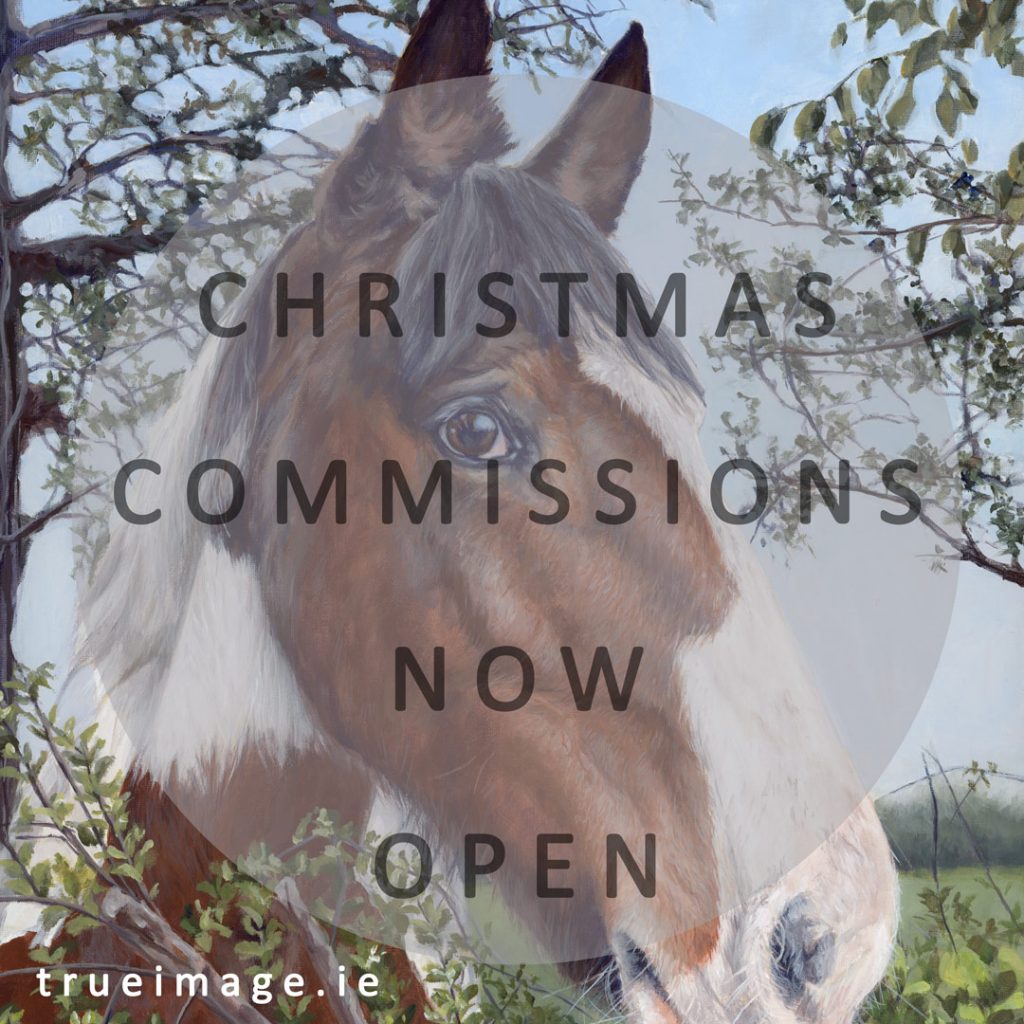 I use An Post registered post for postage, which is very reliable and usually arrives the next day.
I am so looking forward to working on all those Christmas gifts. I always have great variety, can't wait…