This is a wedding portrait painting commissioned as an anniversary present for the bride in the image. The client, her husband, wanted to keep the same background as in the reference photo. It was a lovely photograph to work from with some strong lighting and wonderful colours in the background. The painting was 20 x 30 cm in size and painted with acrylics on canvas. The client was delighted with the result and sent me a lovely email:
Wow I'm absolutely blown away by the painting, you're so talented. I love it. Damien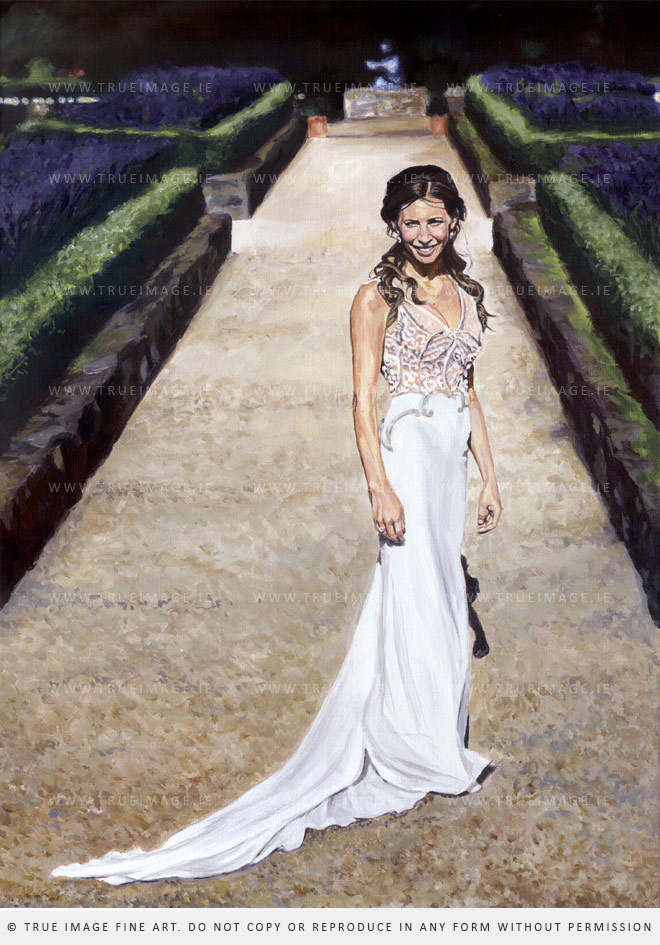 I took some photographs of the finished painting. It was quite a challenging portrait due to its small size. I used small brushes to capture the detail, especially in the bride's face and dress. The shadows on her face were very interesting and really helped capturing her likeness.