This painting is a 50 x 60 cm acrylic portrait of Rafa and Luis, the two beautiful King Charles Cavalier dogs that sadly passed away last year. The client wanted me to create a special keepsake painting of the two dogs. Rafa the tri-colour and Luis the Blenheim coloured dogs were very dear pets and friend to their owners.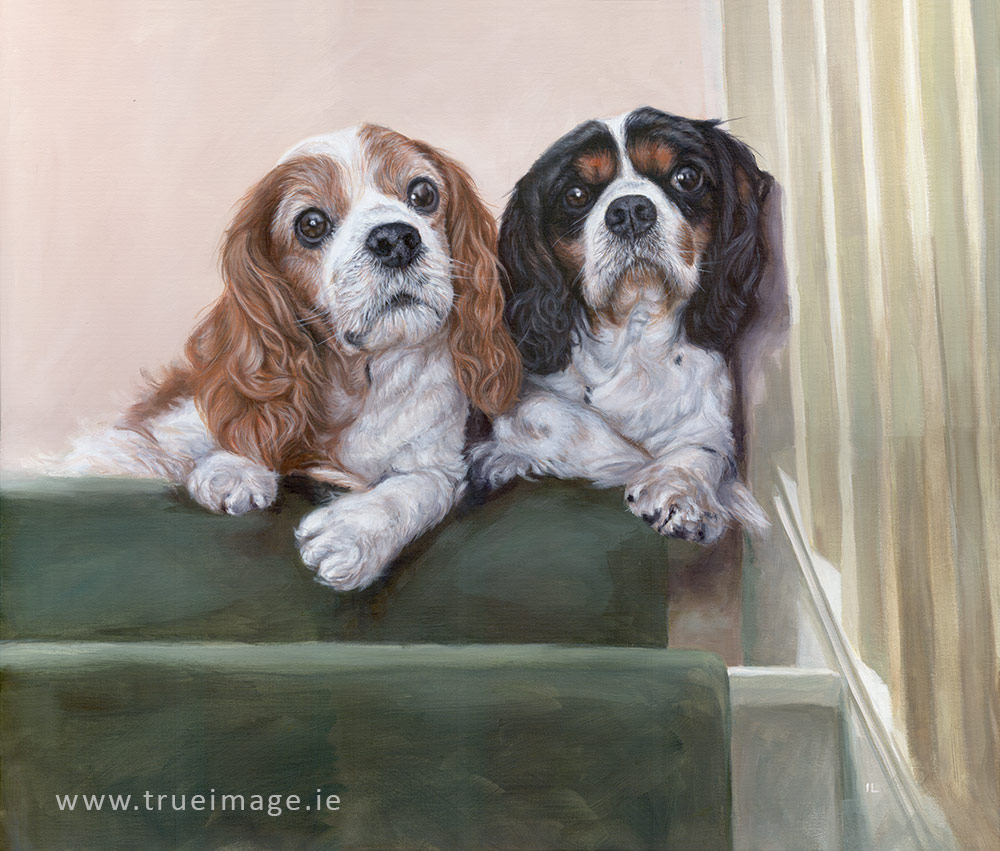 Enda, my client, and his family wanted a portrait of Rafa and Luis sitting on the stairs landing as they used to when they wanted to sleep in their bedroom. The clients provided me with many reference photographs of both dogs, but there was one of them in their bed that worked really well. I painted this photo with the stairs landing as the background.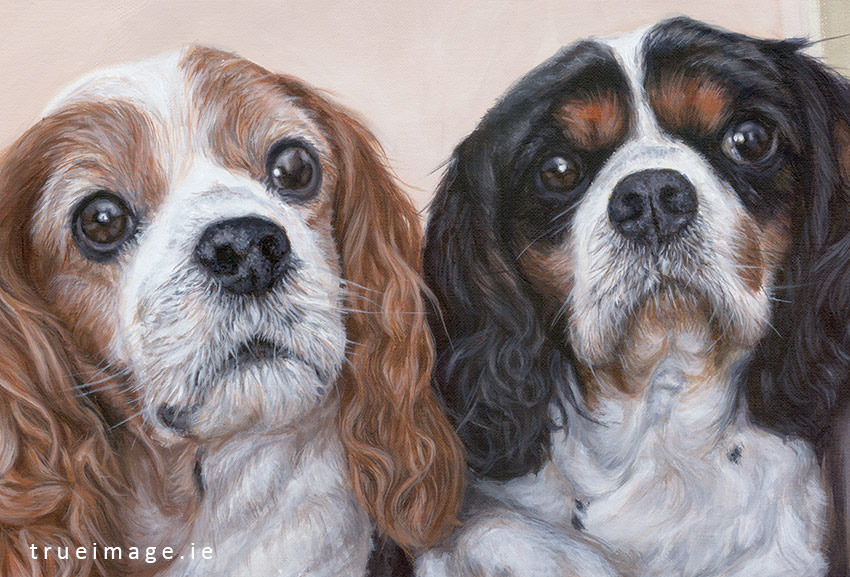 The clients were very happy with the resulting painting:
Hi Ivana! Oh my god, Ruth and I are completely gobsmacked with how well you have captured our boys, it is amazing, we love it…It is amazing work, everybody at work is amazed by it…We are so looking forward to having the boys someday with us again.

Enda, Dublin, Ireland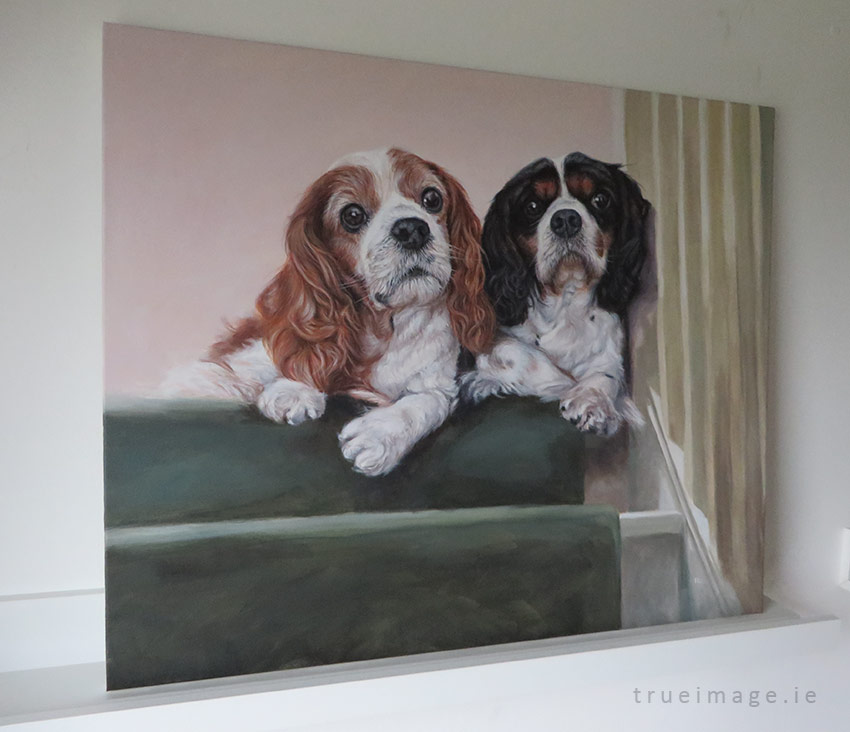 Firstly, I started with an initial sketch in yellow ochre. Once I was happy with the likenesses I started colour blocking the portrait with some basic colours. I then worked in colour washes in layers until I achieved enough realism for the painting to work. Most of the detailed work is concentrated around the dogs' eyes and muzzles leaving the background looser.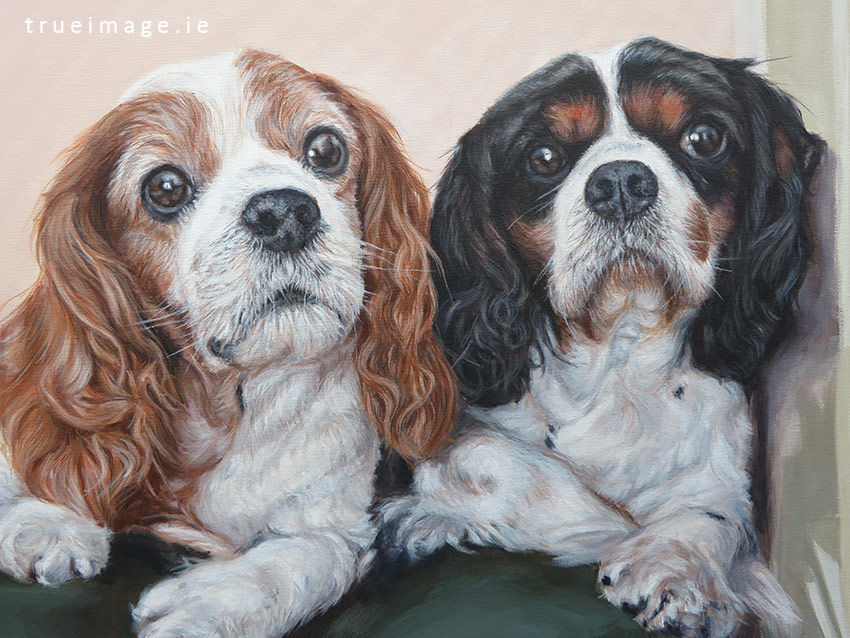 I took some photographs of the progress and the finished painting.