This painting was completed back in March and I really enjoyed working on it. It was so different and unique. The photograph captures a spontaneous moment. The girl's father and brother are also in the photo, her brother mirroring the bubble making in the background, her father intensely studying the map of the underground.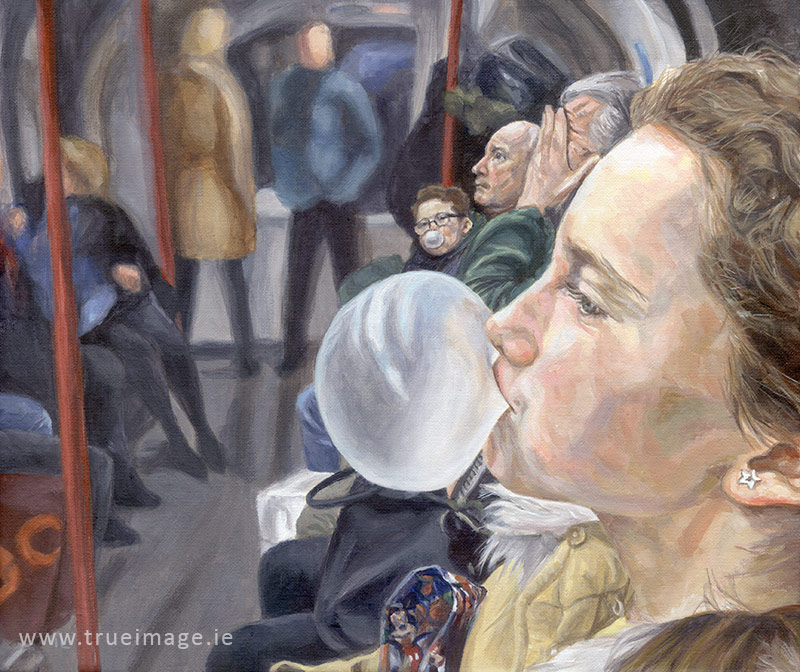 The painting is 25 x 30 cm and I worked with acrylics on stretched canvas. I provided a string at the back of the canvas for ease of hanging.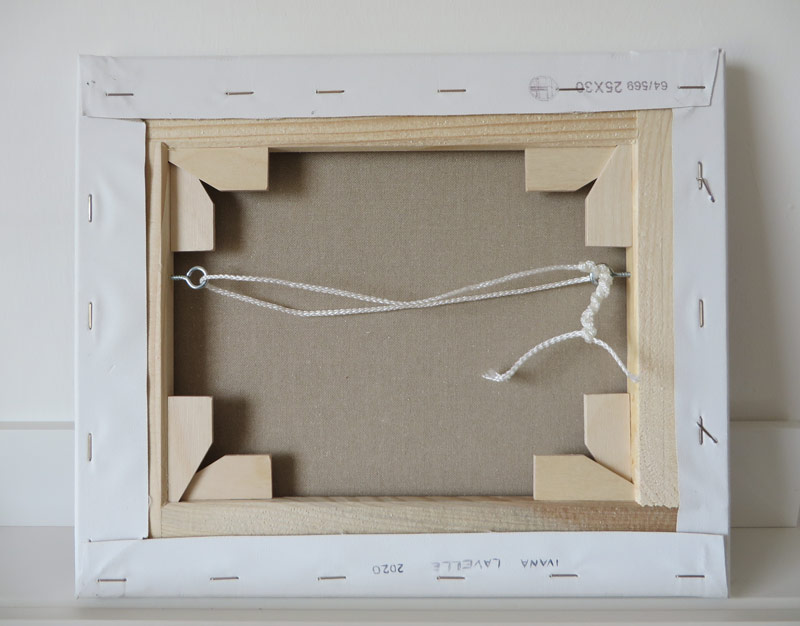 The painting was commissioned by the girl's godfather and it was a present for her confirmation this year. The painting's idea was to create a memory of a wonderful summer holiday the family pictured had in London. The client wanted to capture the girl's yellow coat and the disney bag she is holding.
In detail the painting is contained in a small size but I tried to create a harmony of colours which is what I enjoy most when painting portraits. The artificial light in the underground cast some interesting light and colours onto the skin tones and I wanted to capture this. The bubble itself has some lovely shapes and colours too.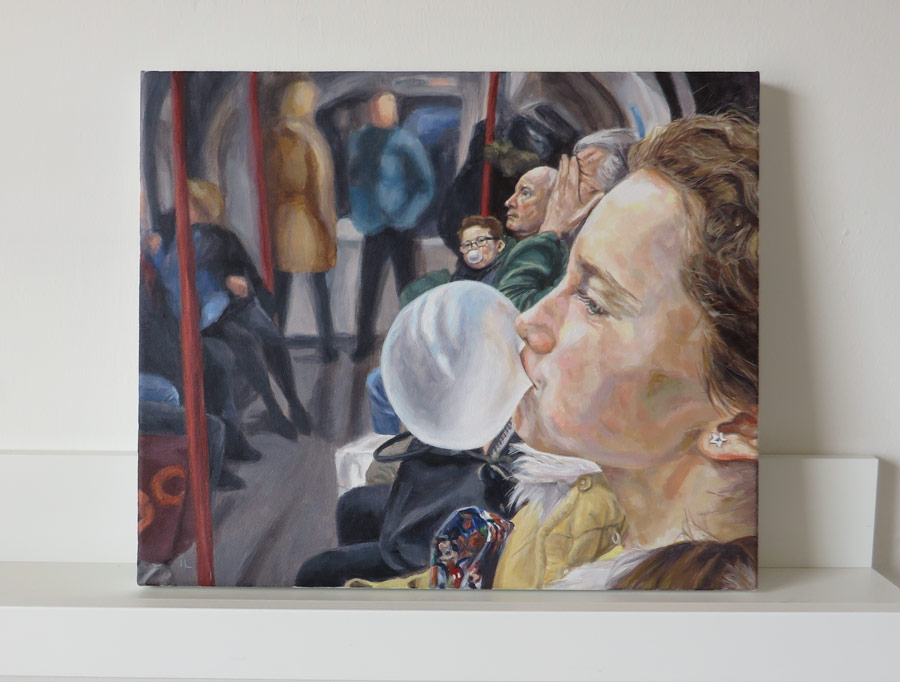 I painted the background in a blurred way so as to preserve the anonymity of the other passengers. This way the focus is staying on Isabel, her father and brother Fintan but still having the context of the setting.
The client was very happy with the painting when he collected it. He later told me how delighted the family and Isabel were with the portrait. What a pleasure to work on such an unusual painting. More of those please 🙂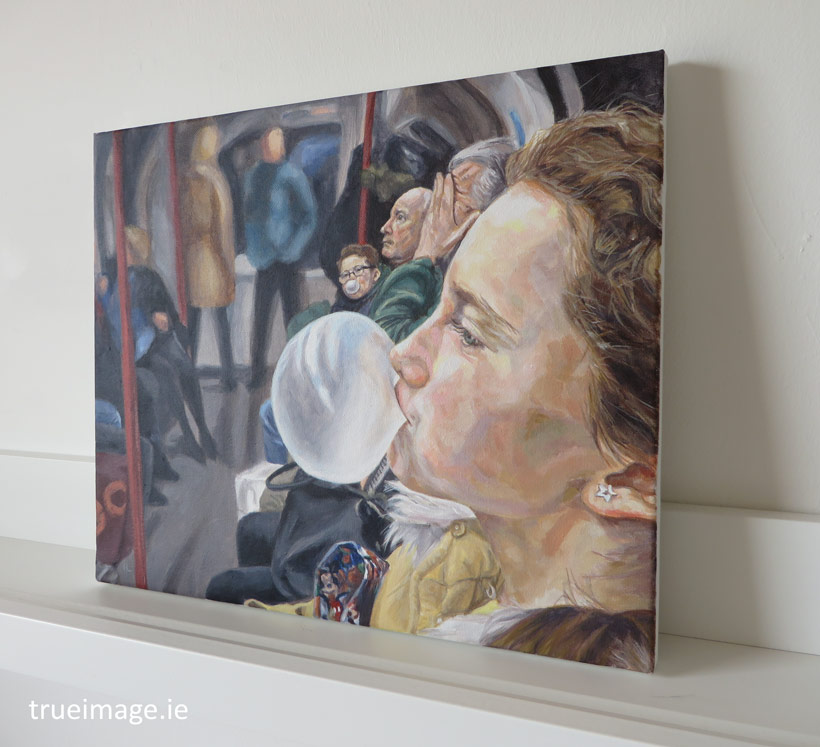 Hi Ivana. I love it. That's really great. She and her folks should love it!

Eoin, Dublin
The client contacted me again a few weeks ago to commission another painting, again a very interesting image of himself and his brother in a vintage photo. I can't wait to work on it in August:
Hi Ivana. You may remember you did a lovely image of my niece blowing a bubble on the London Underground last March ! Everyone was delighted with the end result.

Eoin, Dublin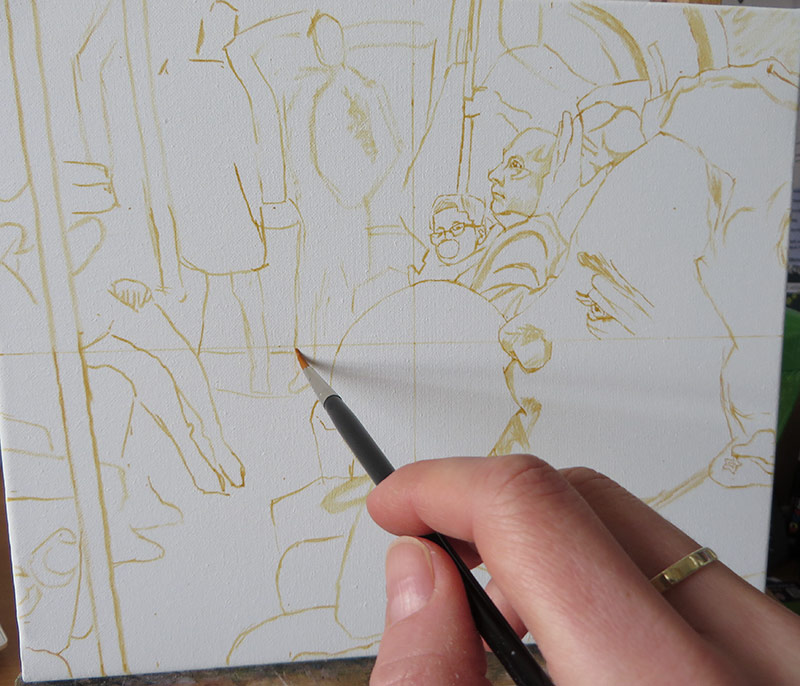 Back to the painting of Isabel, I started with a yellow ochre sketch on canvas. I prefer to use paint for sketching so that the pencil does not show through paint. I like to work in thin layers of paint and some areas have more than others.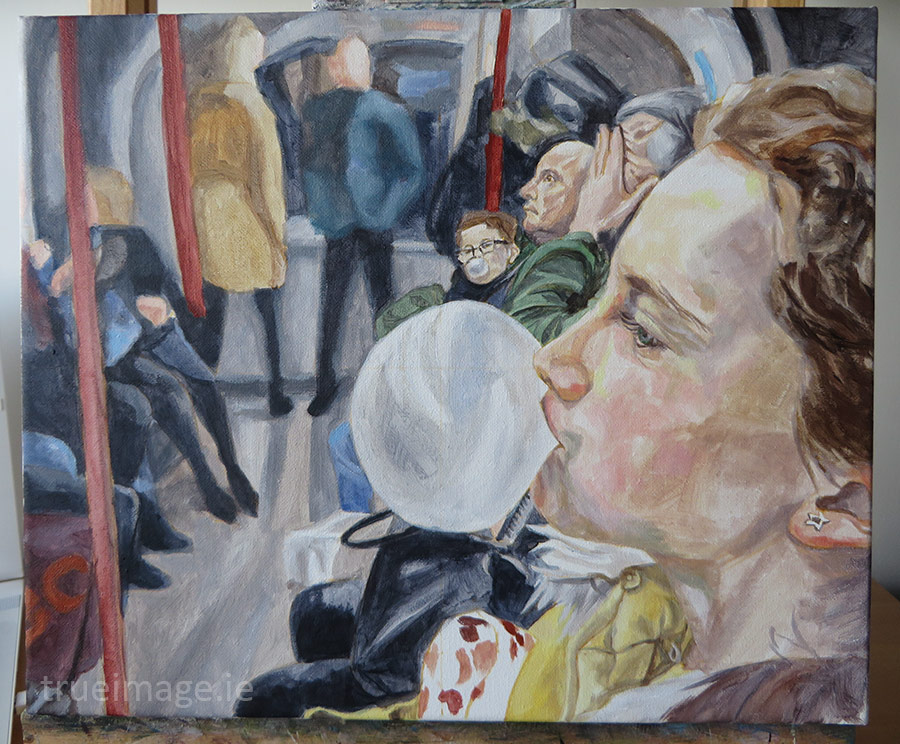 Once the entire canvas is covered in the first layer of paint and everything is blocked up, I work on the entire painting at once moving from area to area until the image feels finished. Sometimes this is the hardest job at hand, to know when it is enough.