This is a portrait of Bob, the beautiful tabby cat whose portrait was commissioned as a Christmas present. Bob was sadly killed on the road last year and the client commissioned his painting as a gift for his wife. They both miss Bob terribly and wanted a keepsake of him in the form of an acrylic portrait painting. The brief was:
We would like a true image of him that captures his facial expression and the markings on his chest and legs.

George, county Laois, Ireland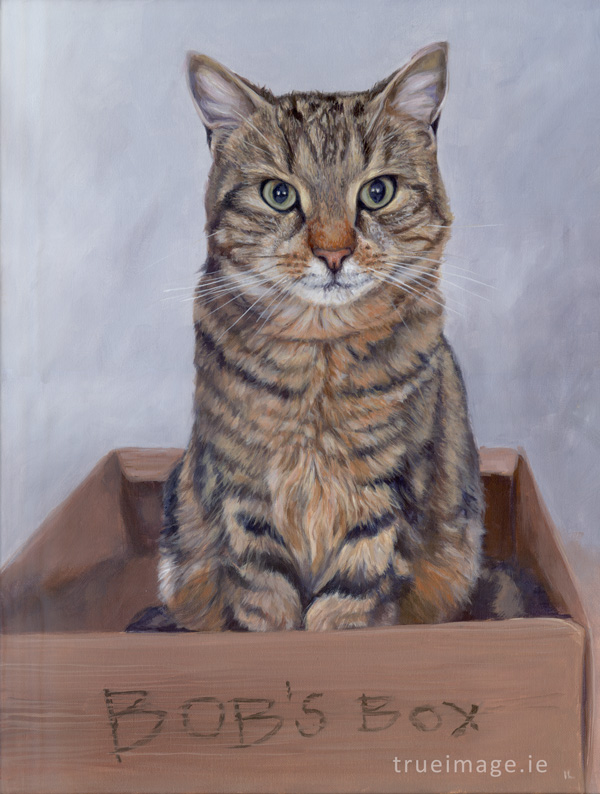 The client had a lovely photograph of Bob sitting in his box, his favourite place. I can see why he wanted Bob to be painted in this setting, it is such a special characteristic of Bob's personality. I love the intensity of his stare and I wanted to capture this together with the beautiful colouring of his fur.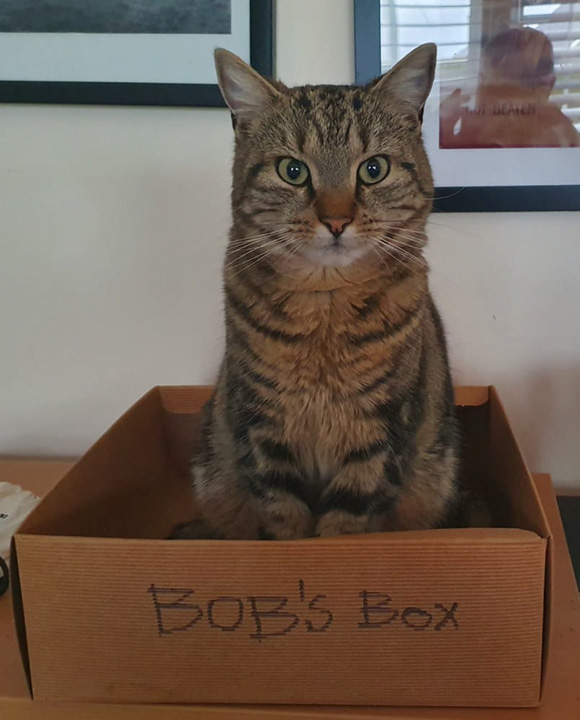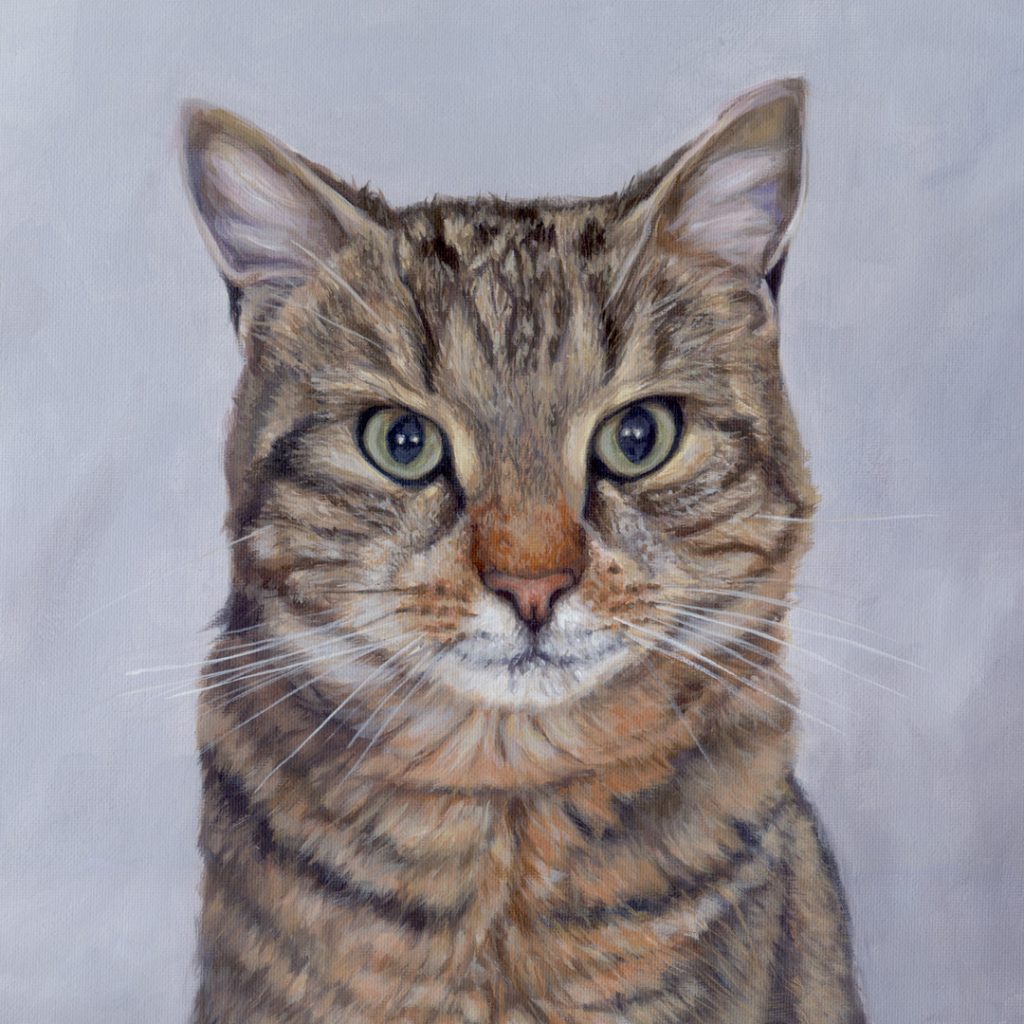 I started the portrait by painting a line sketch in yellow ochre directly on the canvas. Once I was happy with the likeness I moved onto a colour sketch. I used watered down paint to cover the entire canvas. I then worked in thin layers of paint to create some depth especially in the fur. I worked in more detail around Bob's head, especially eyes and nose.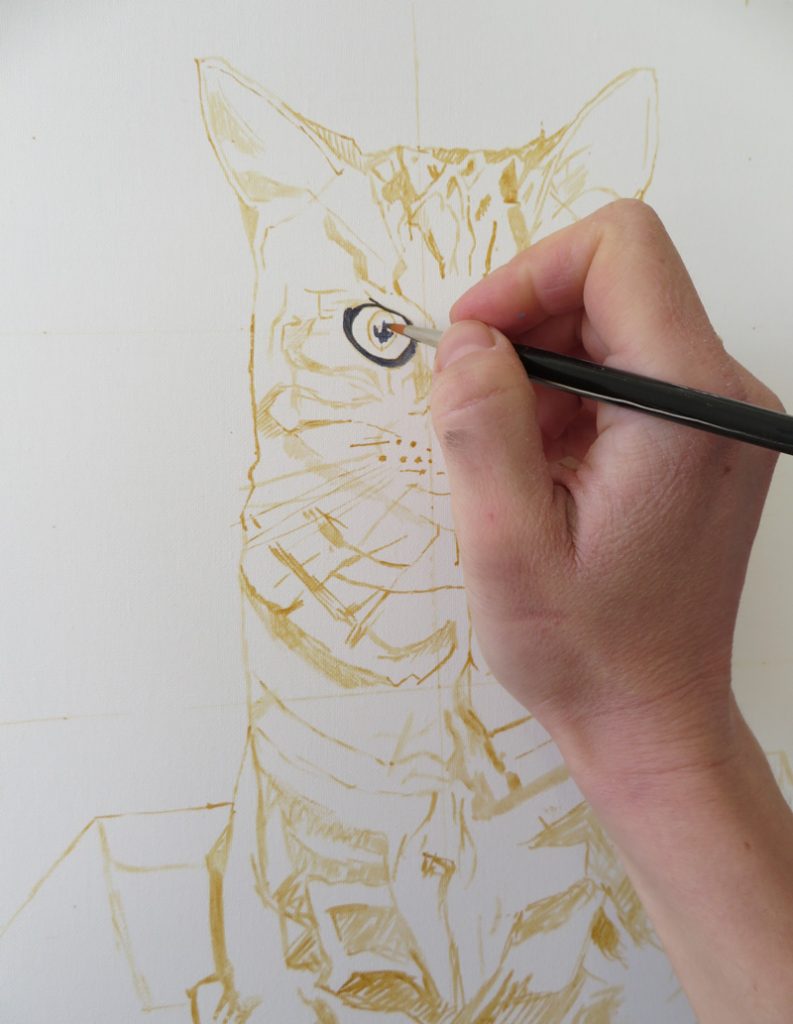 The client was very happy with the finished painting and wrote me a lovely email:
Dear Ivana. The image is so lifelike, it is fantastic, I thought that it was the photo at first. My wife will be so pleased.

George, county Laois, Ireland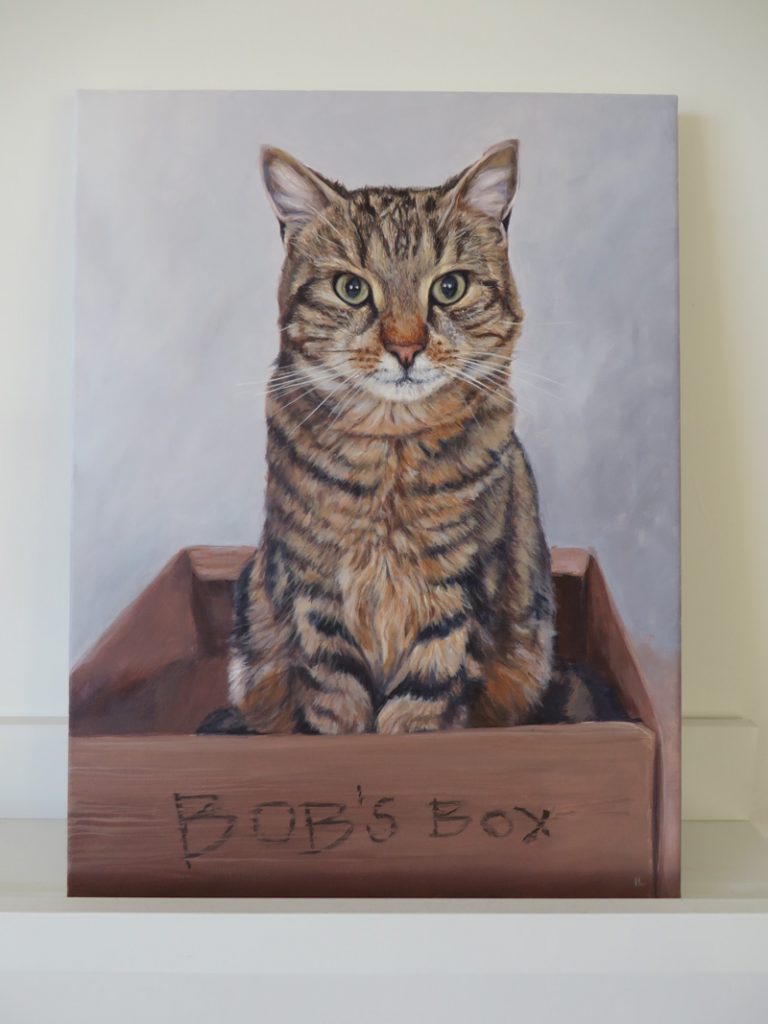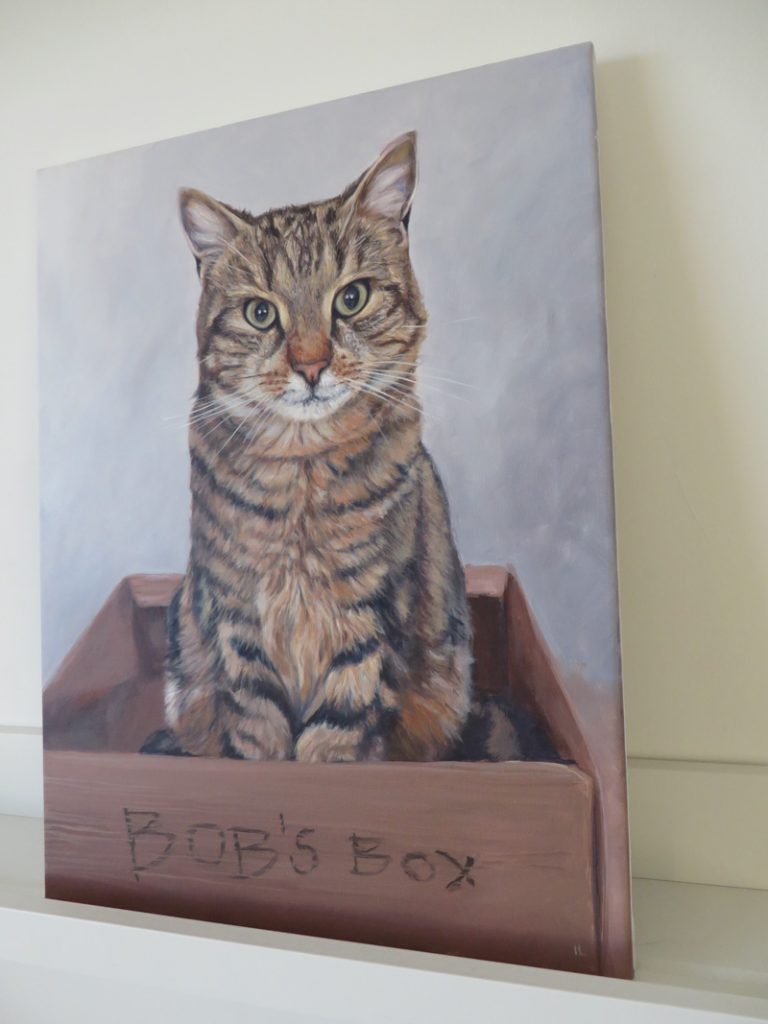 After Christmas, I received a really lovely email from the client. Suzanne was so happy with her present of Bob's portrait. She sent me a photograph of the painting hanging on the wall, right above the spot Bob used to sit in his box:
Dear Ivana,

I wanted to contact you to say thank you from the bottom of my heart for the magnificent portrait of my much loved and missed Bob.

You are an amazing talent. The portrait captures his character and markings perfectly. His personality shines from it and any of my family that have seen it say it looks like a photograph of him. 

There were a few tears on Christmas morning when I opened it but only because it is exactly him. I have attached a picture of him taking pride of place in our kitchen above the place where he had to have boxes to sit on for his breakfast. I love seeing him there every morning. 

Thanks again Ivana I could not be happier with the portrait and it will be treasured.

Suzanne, county Laois, Ireland