This pencil drawing is of a father and son at the son's graduation. It was drawn based on one reference photograph and was commissioned as a 30th birthday gift. It was commissioned by the young man's girlfriend. She wanted to give him something special for his big birthday.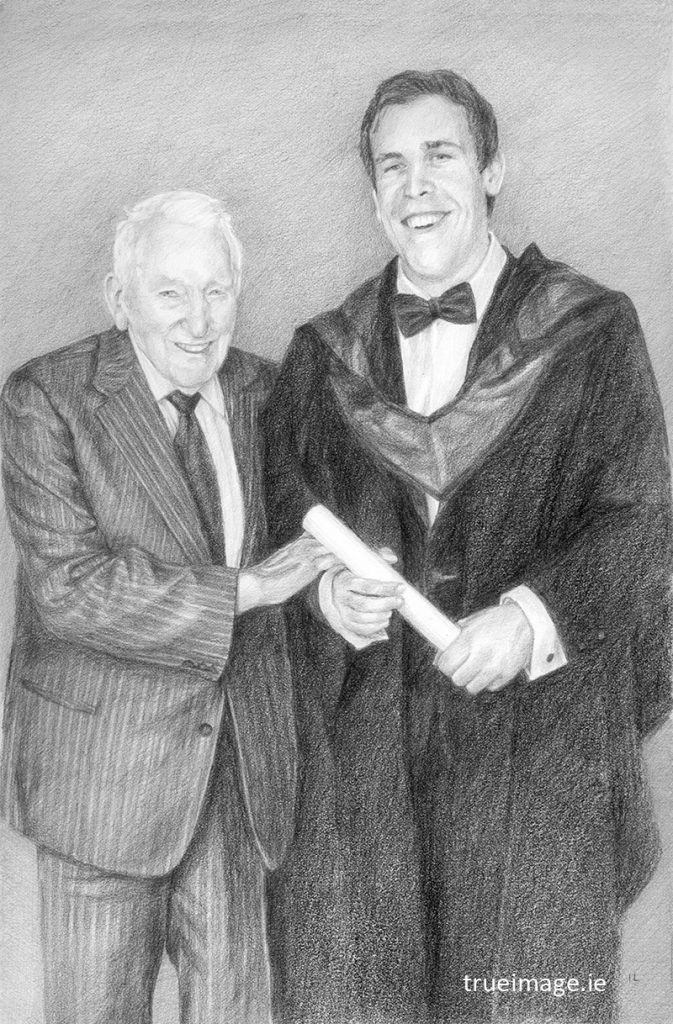 The drawing was drawn with graphite pencils Mars Lumograph Black by Staedtler. It is 30 x 20 cm in size drawn on Fabriano 5 paper. I worked on this portrait in June 2020. I took some photographs of the progress and the finished drawing. Below is the finished drawing on paper. I usually leave about 1 to 2 cm space around the drawing to allow for mounting and framing. The drawing is signed and dated on the bottom of the page, but this is not visible under a mount. I usually put my initials on the bottom right corner of drawings too.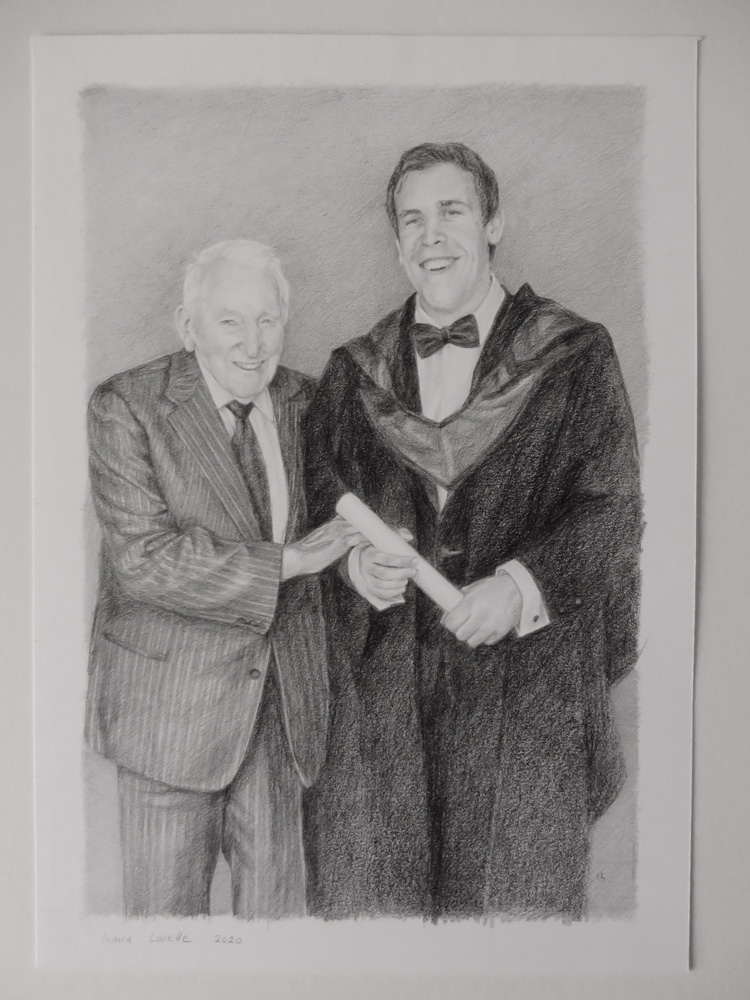 The drawing was inserted in a neutral coloured mount when I was finished.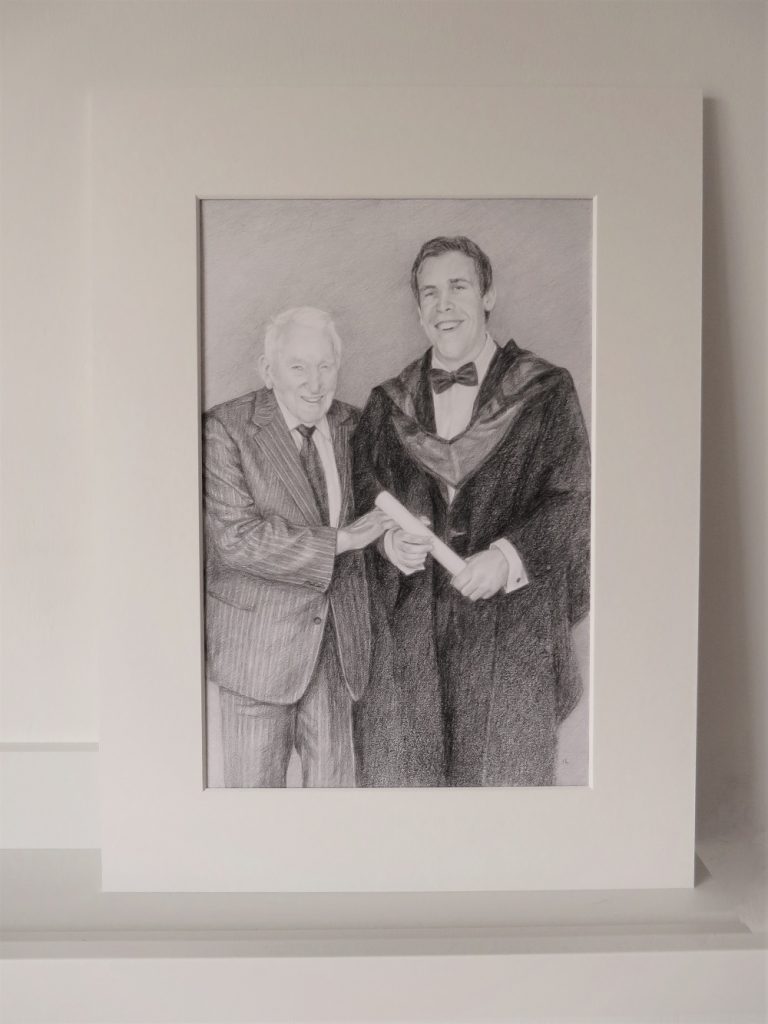 The client was delighted with the final drawing:
Oh Ivana, I love it! It is absolutely perfect, thank you so much.

Charlotte