This is an acrylic portrait I painted back in autumn 2020. It was commissioned by the father in the painting as a present for his wife. The photo I worked from was taken in Bray, county Wicklow and you can see Bray head in the background. It was a selfie and captures a very happy young family with their young daughter Emilia. The photo was taken during a winter's day and the client wanted me to brighten it up a little when painting. There were no other adjustments needed to the photo and I worked from the one reference.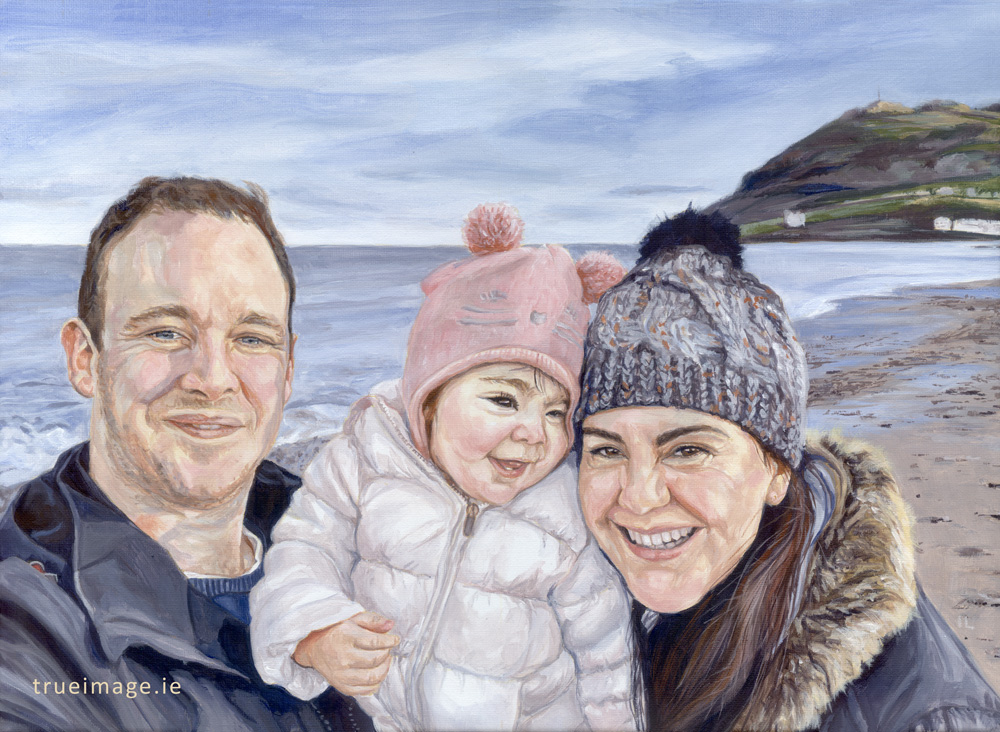 The painting is 25 x 35 cm in size. I use acrylic paint on fine grain stretched canvas. I started the painting with a painted line sketch with yellow ochre: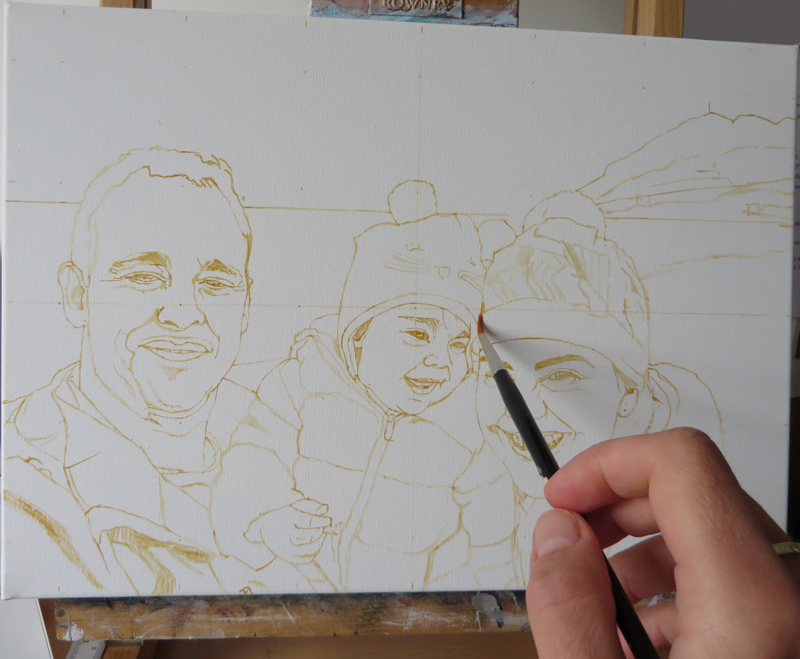 Once I was happy I captured the likenesses, I started colour blocking the entire canvas. I then finished the background and moved on to fully complete the faces. I usually turn finished painting face to the wall and don't look at them for a couple of days. I then return to them with fresh eyes so it is easy to spot mistakes. I scanned the painting and emailed the client with the image. He was very pleased with the result:
Hi Ivana!

The painting looks fantastic! Very good likeness of the picture

Cormac, Dublin, Ireland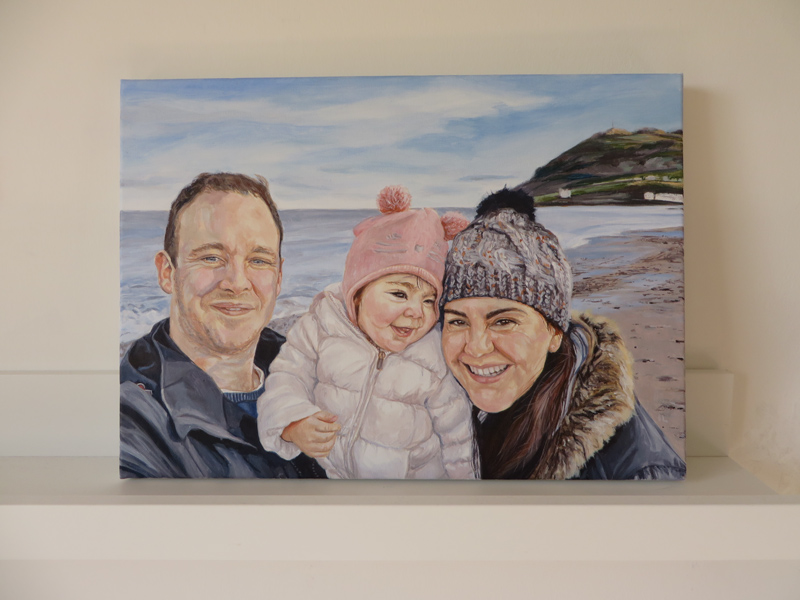 The client emailed me after he gifted the painting to his wife on her birthday:
Hi Ivana!

I just wanted to let you know that the portrait was well received and multiple comments went your way! It's nice to look at a painting, there is an extra dimension to it over a photograph.

Cormac, Dublin, Ireland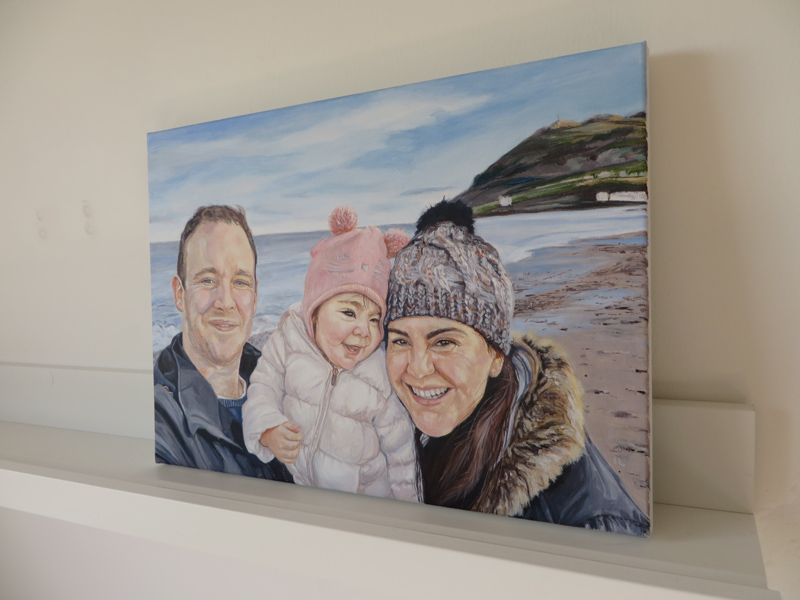 I took a few photographs of the finished painting in my studio. I have a white shelf for all finished paintings.