I painted Tyson, the beautiful rottweiler dog last autumn. It was commissioned as a gift for the client's friend. Tyson sadly passed away before I painted her, unusual name for a female dog. She looked so beautiful and regal in her photo, it was such a pleasure to paint her portrait.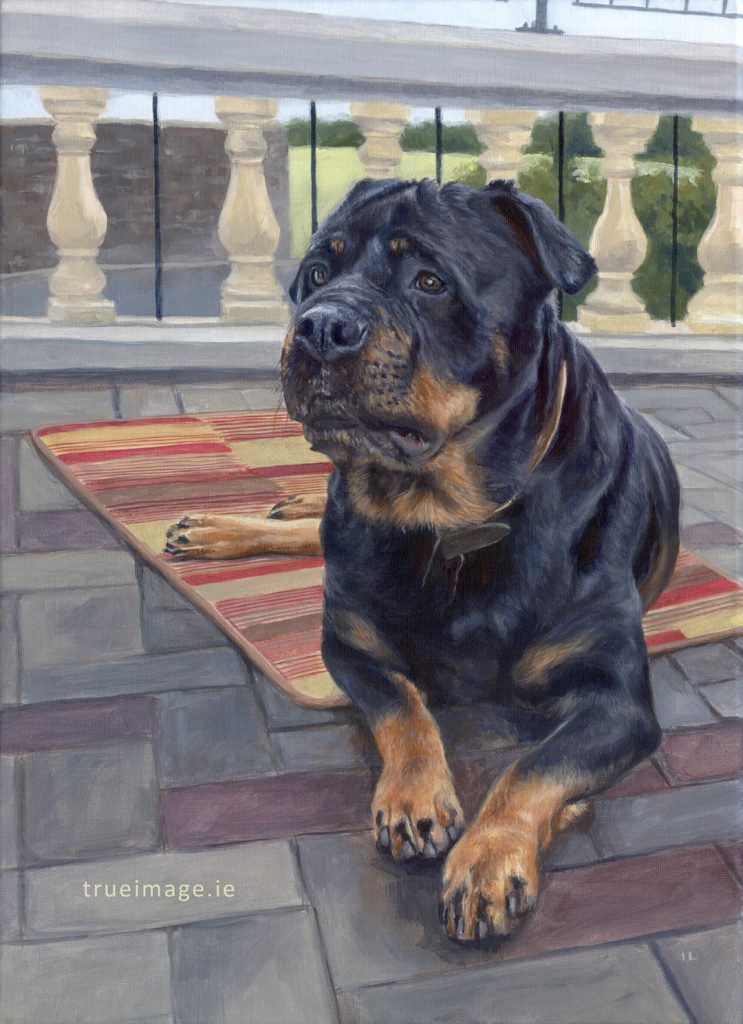 I worked in the size of 40 x 30 cm on stretched canvas. The client wanted me to capture the balcony she was lying in, with the pillars and railings in the background. I combined a couple of photos which the client emailed to me. I used one for Tyson's pose and another to remove some unnecessary detail in the background.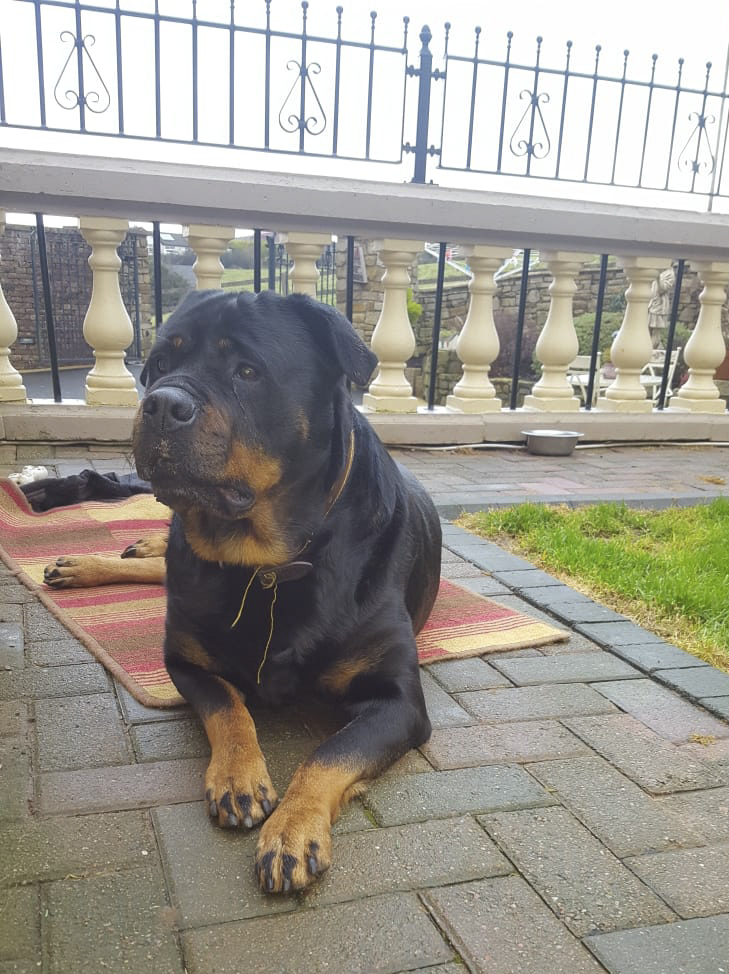 I worked with acrylic paints, firstly creating a line sketch to establish the likeness. I usually work with watered down yellow ochre and some ultramarine blue for this first stage.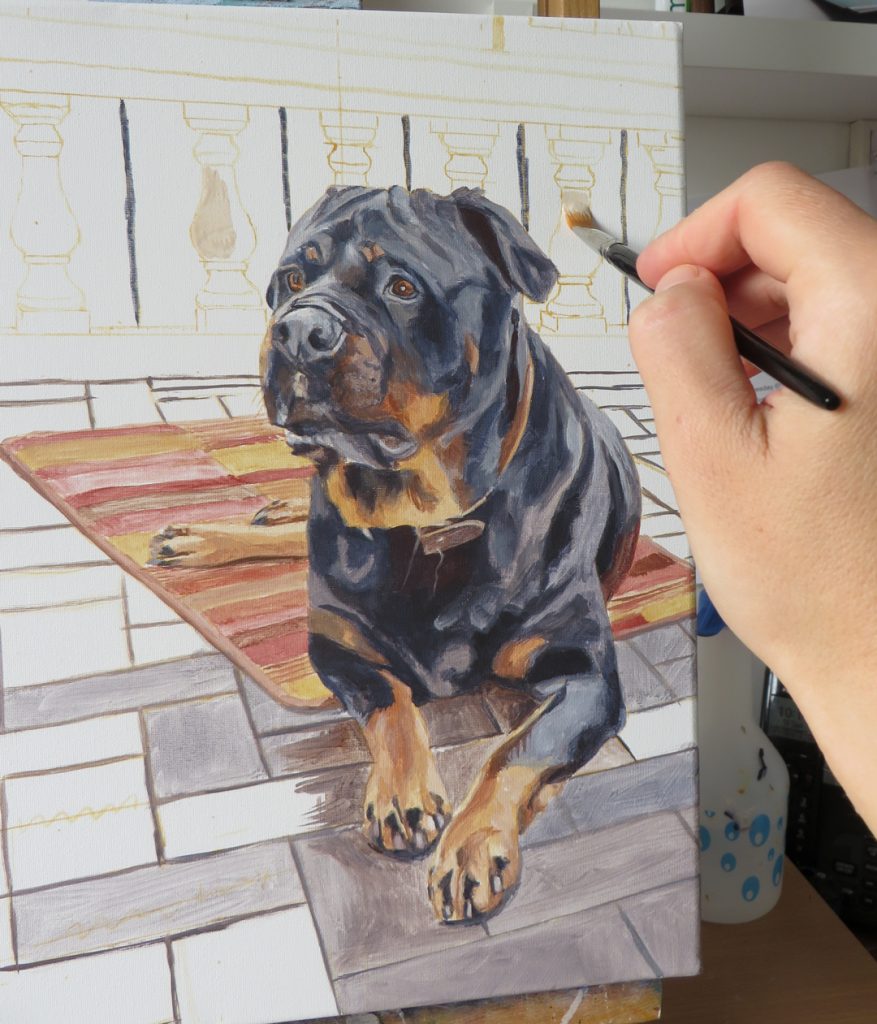 The painting is worked on in thin layers of paint until finished. I scan finished portraits with my scanner in house and photograph them on the shelf in my studio.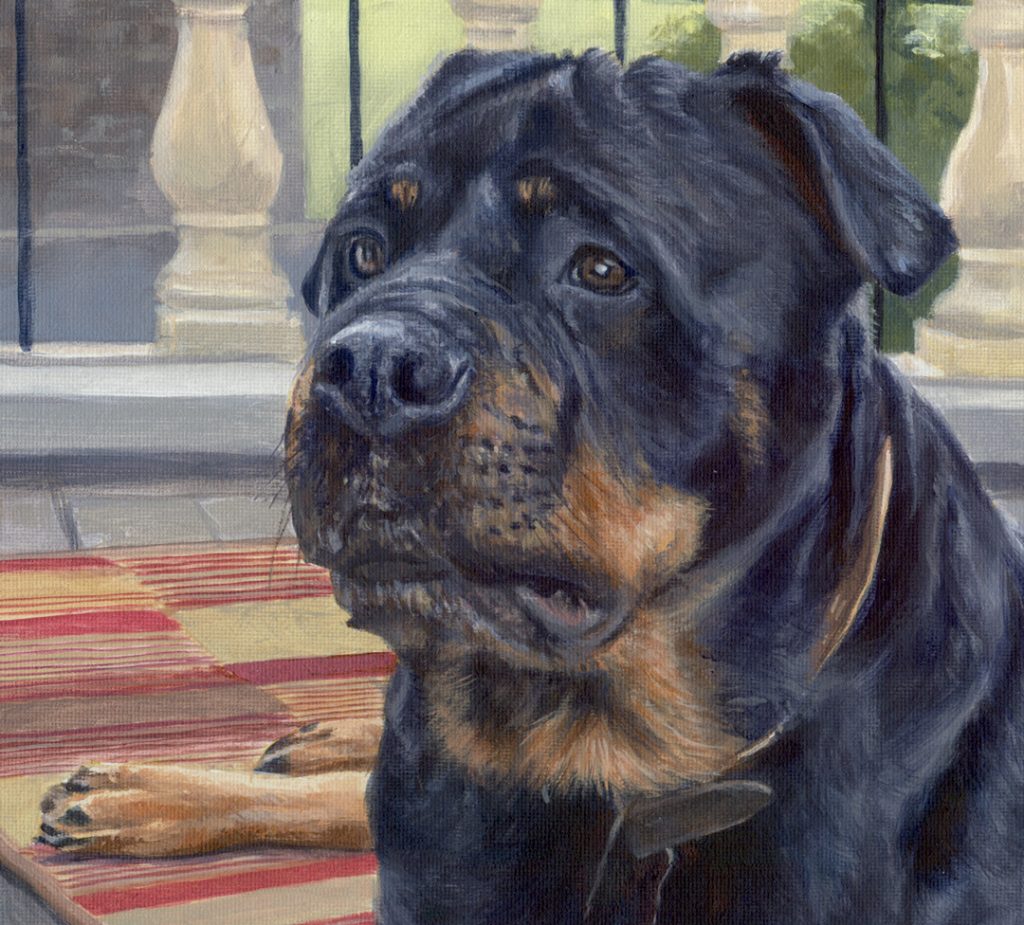 The client was very happy with the painting and collected it from my studio.