I worked on Killian's portrait last year. It was commissioned as a present from his fiancee. He just loves his dogs, one of whom passed away last year. My client Lauren wanted me to capture all three dogs with Killian in one photo. She didn't have a reference of all of them together so I worked from multiple photos pieced together into one composition.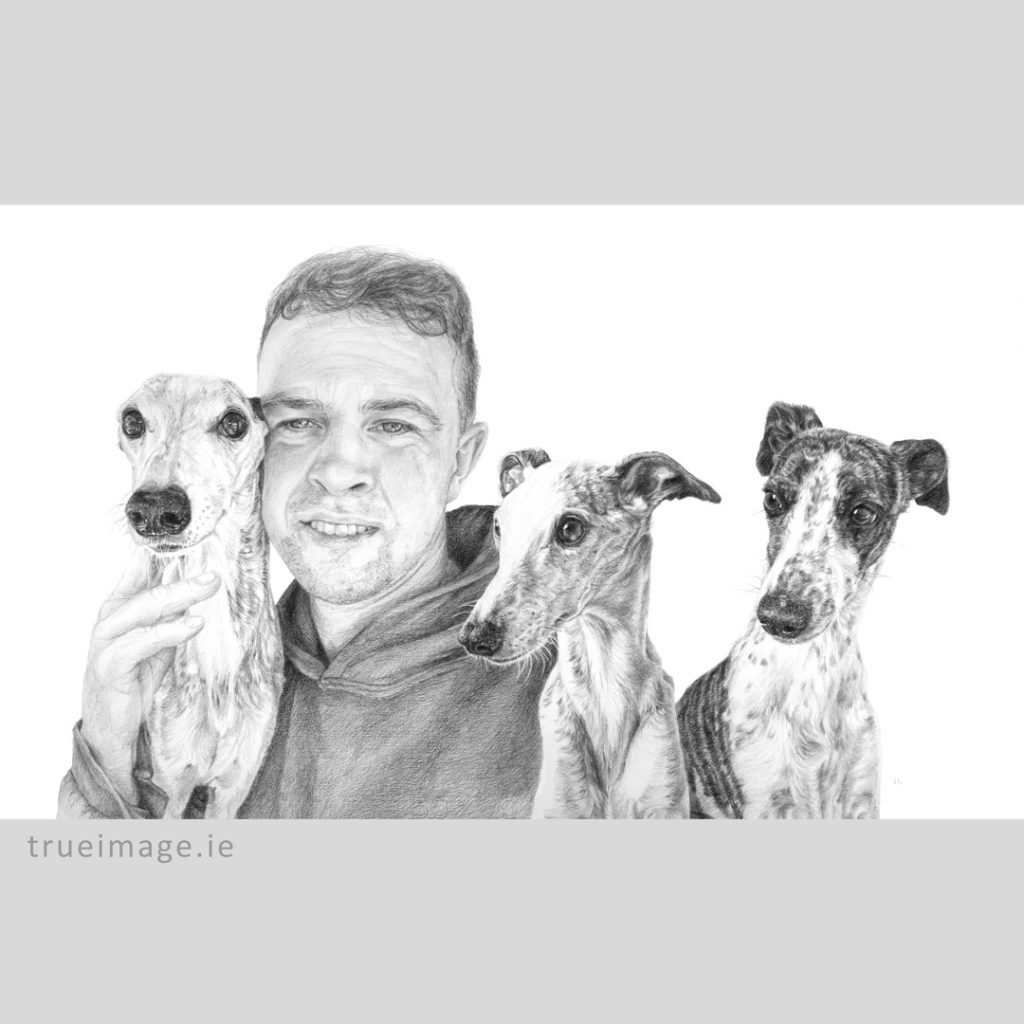 The drawing was quite large at 30 x 50 cm and I used graphite pencils on Fabriano paper to capture Killian and his best friends. I only had a photo of Killian with his gloves on, so I removed this when drawing. Thanks to Lauren having some reference photos without his gloves, I was able to draw them correctly.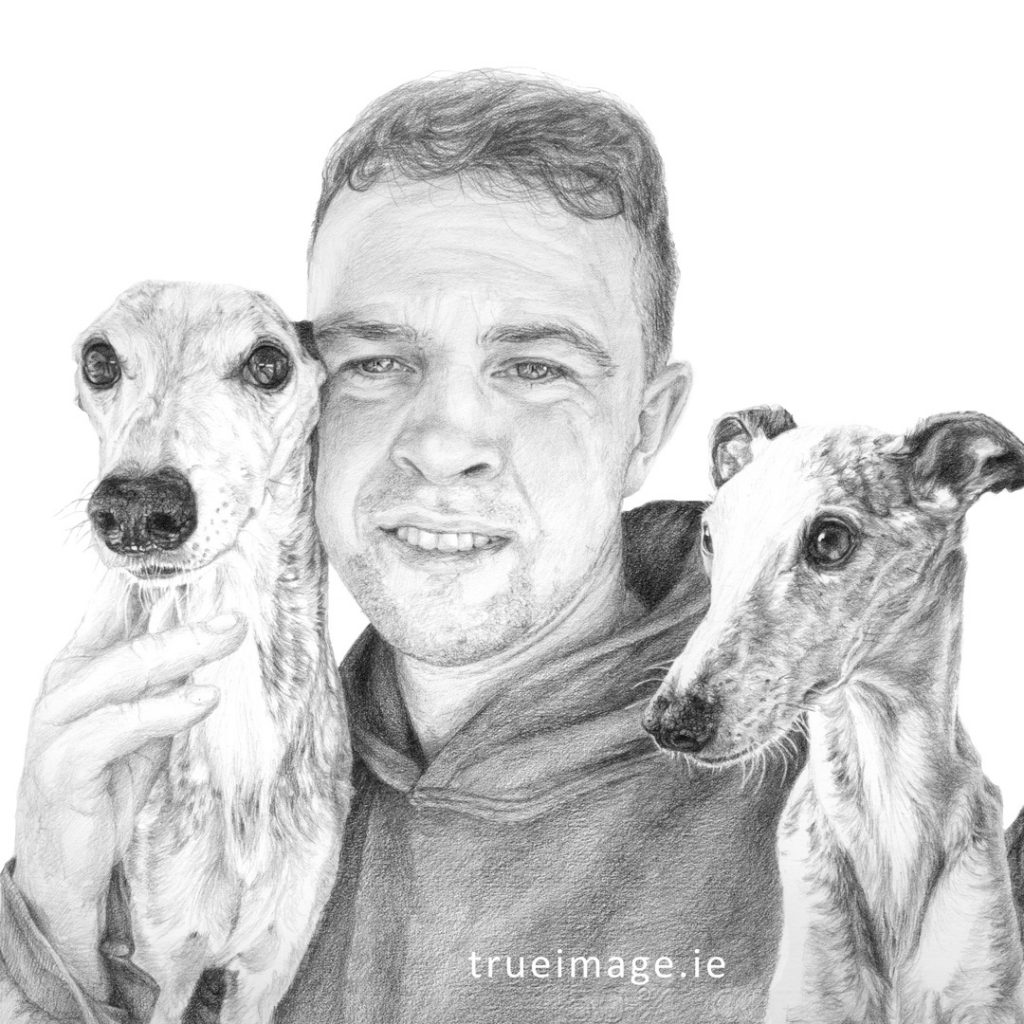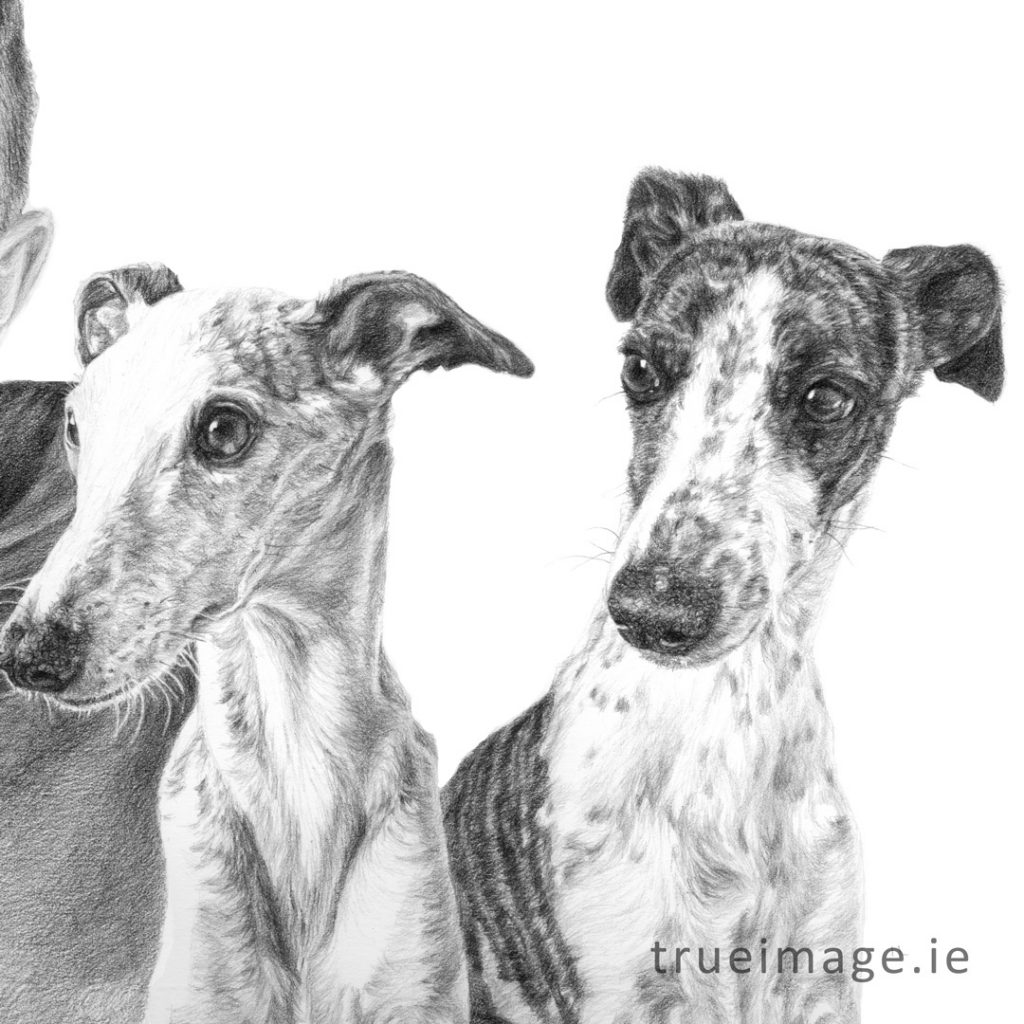 Lauren supplied me with so many photographs, there was a lot of piecing together. It worked out quite well at the end and Lauren was delighted with the outcome:
Hi Ivana! Thank you so much. This is amazing – You are soo talented. I'm actually in tears here, he is going to love it

Lauren, Kilcock, county Kildare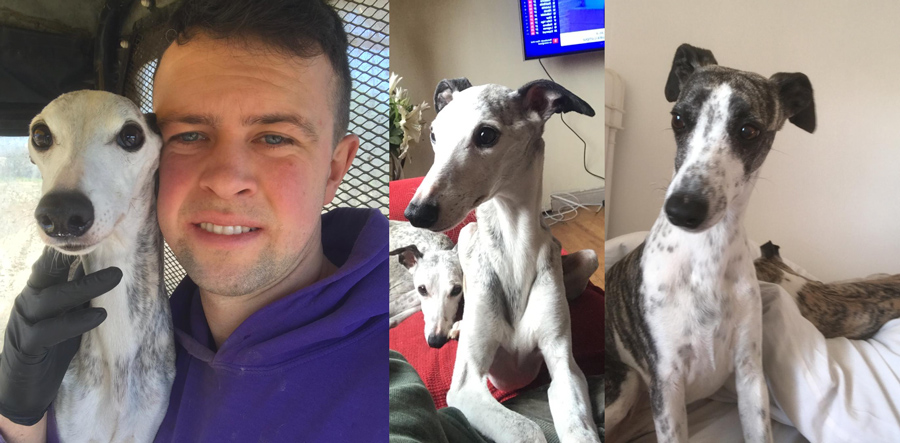 It turned out Lauren was from my own village of Kilcock, so it was handy as she could collect the drawing. I put the portrait into a neutral coloured mount ready to go into a custom frame.