This pencil drawing was commissioned as a gift to the grandfather in the image sharing a very special moment with his granddaughter. I worked from one photographs, a selfie the dad took. The drawing is 45 x 35 cm in size, so it is a little on the bigger size compared to what I would usually work at. There is always a lot of detail to spot when working a little bigger and I wanted to put these down so the overall drawing has enough to grab onto.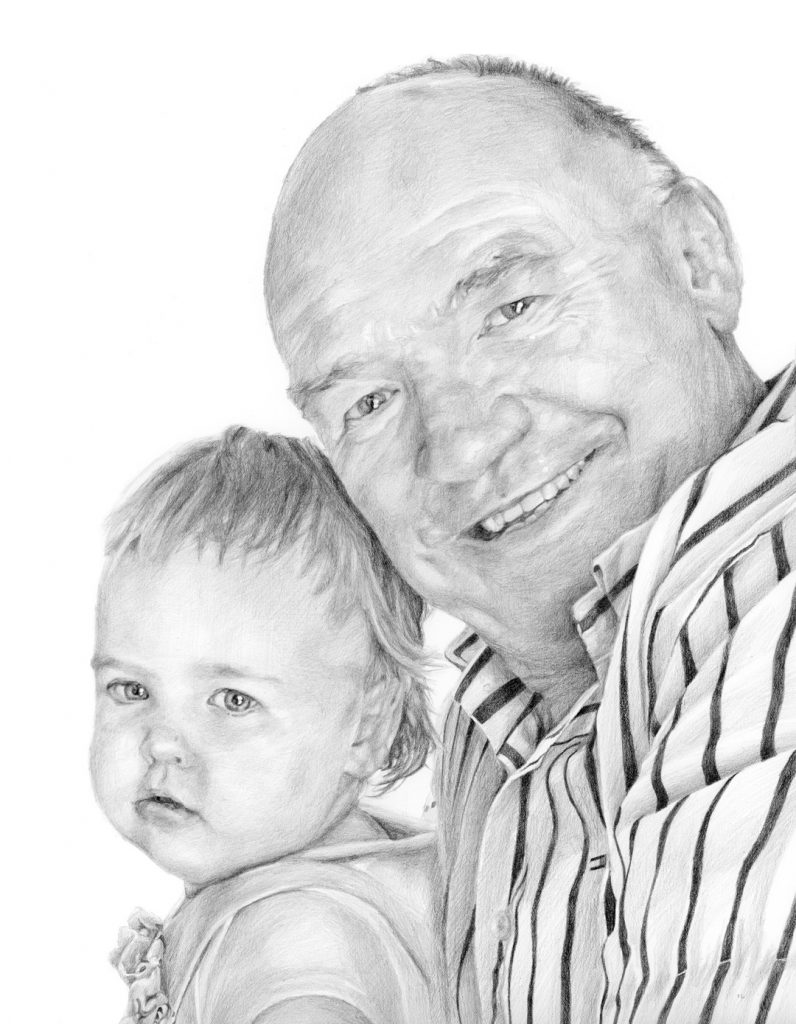 The client was very happy with the finished drawing:
Hi Ivana! Wow, it looks fantastic! Thank you so much. I really appreciate all the work and detail you put into the portrait. My father will be delighted!! I will be sure to recommend your excellent work to friends and family.

Brian, Rochestown, Cork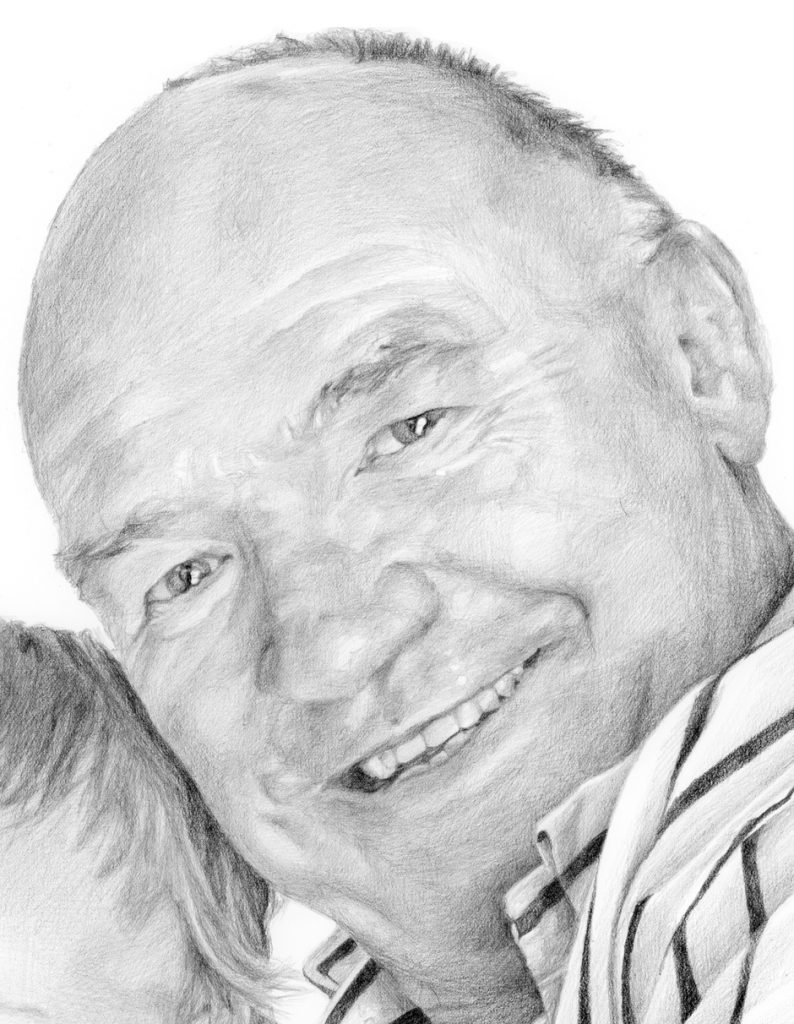 I worked with graphite pencil by Staedtler and Faber-Castell using their pencils containing charcoal and pitt graphite. These pencils can achieve much darker tones than just graphite on its own. I just love using them.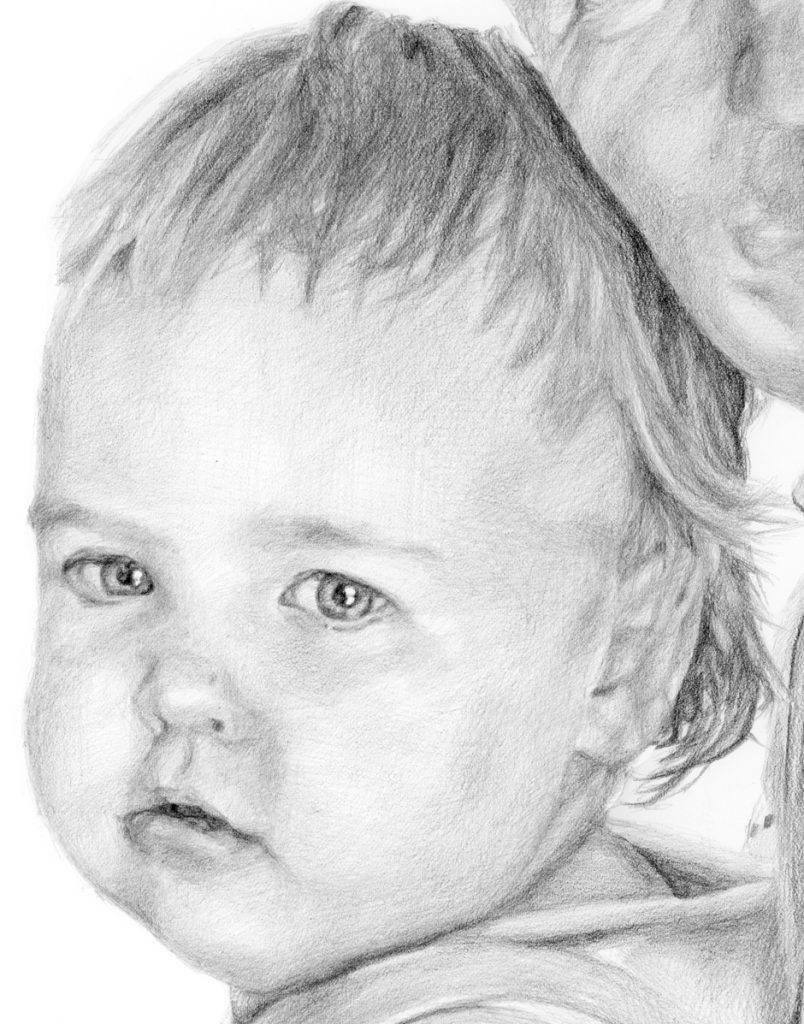 I had two photographs to work from which were the same shot in similar angles. It was enough to get the likenesses and detail as they were taken with a good phone camera. The reference photograph is so important and makes all the difference when working, but also to the overall finish of any portrait.