Earlier this year (2022) I worked on a painting of Killiney Bay in south county Dublin. It featured Toby, a very cute family pet dog, and was commissioned as a keepsake for his owners. Toby sadly passed away last year. Killiney Bay was his favourite place to go for a walk and the clients wanted him captured with this stunning location in the background.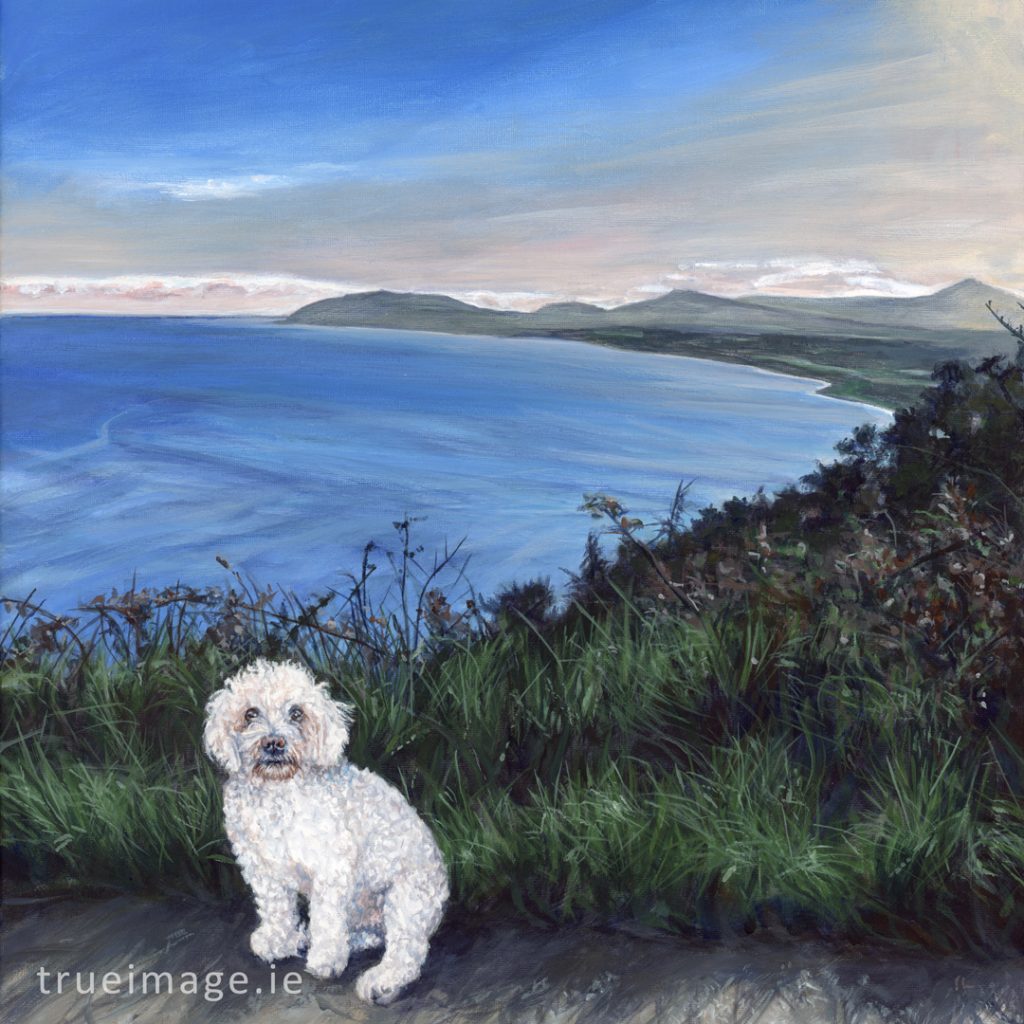 They were very keen on a painting with some sunset colours in the sky as in the original photo they emailed me. I had a few photographs to work from, some I researched myself online and some were emailed to me by the clients. I created Toby's portrait piecing together a few photos for the position and expression the clients wanted to capture in his portrait. Toby is a bichon frise and is always on the move, so choosing the right photo was a challenge. We had to combine a few, one for his expression, another for his body position.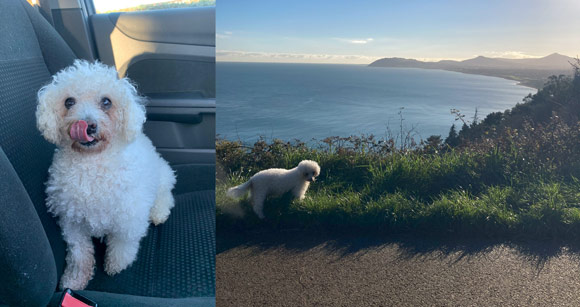 The painting is 30 x 30 cm in size. The square size works so well with the photos I had of the location and makes for a bespoke contemporary size. I worked in acrylic on stretched canvas.
The clients were very happy with the finished painting of Toby and sent me a lovely email when they received the scan and the actual painting:
Hi Ivana! It looks absolutely fantastic!….The painting arrived today and we are delighted with it. Thanks a million!

Jack and Aoife, Dublin, Ireland