This drawing is based on a vintage wedding album full of interesting images taken on the day of the couple's wedding. The portrait was a very special gift for the couple's daughter. Her husband Frank contacted me and visited my studio with a hard copy of the album. We looked through it and chose two potential photographs for the portrait. Frank decided for the 'wedding cake' image. I drew the background in a little fainter as it was quite busy and was taking centre stage.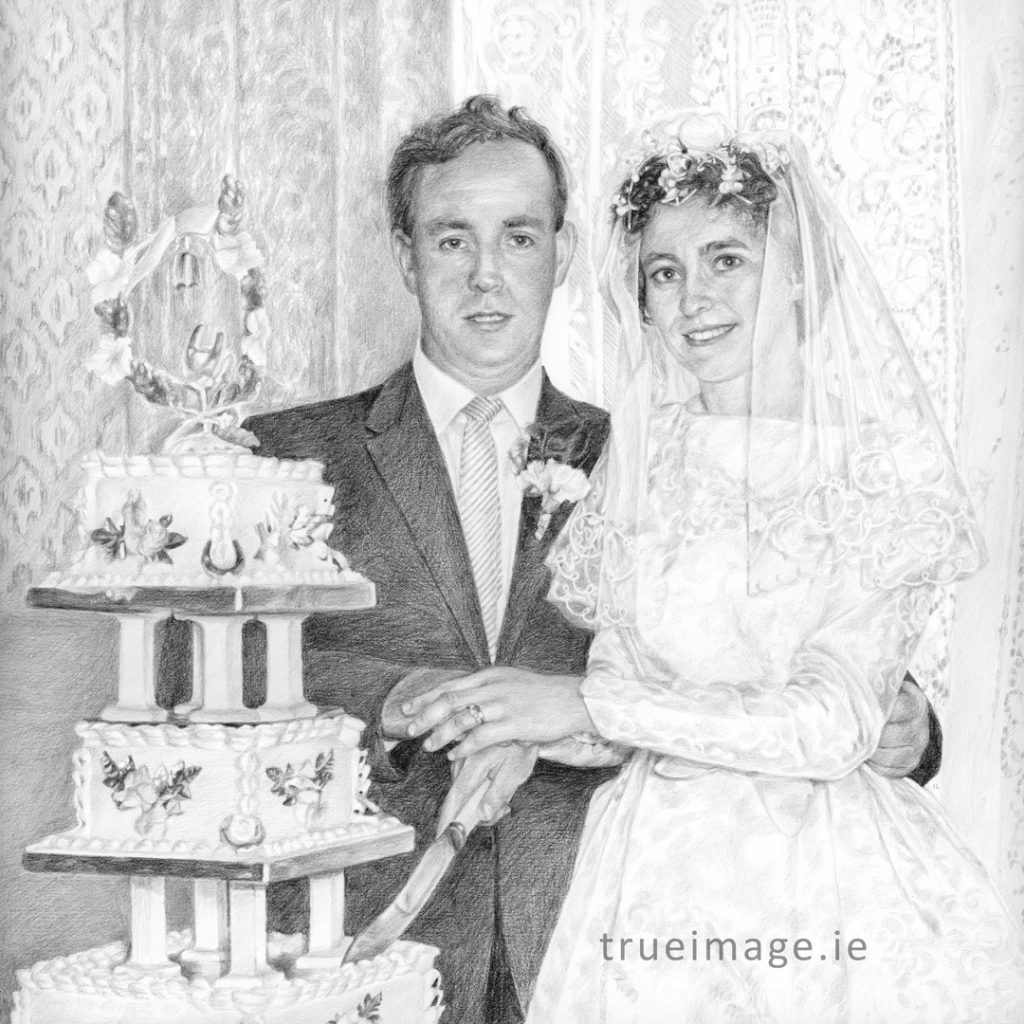 The portrait was a gift for Frank's wife. Her parents both passed away, her father when she was only three years old. Her mother raised her on her own and she is the only child. Naturally, they developed a very strong bond and were very close. Sadly, her mother passed away during the Covid times and she could not hold a full family funeral for her. This July, in conjunction with putting up a headstone on her grave, a family celebration was held to commemorate her mother's life. Frank's idea was to gift her a special drawing of both her parents. He had to be careful when bringing the album to me, as his wife would notice it was missing. I scanned it on his first consultation and worked from the scans.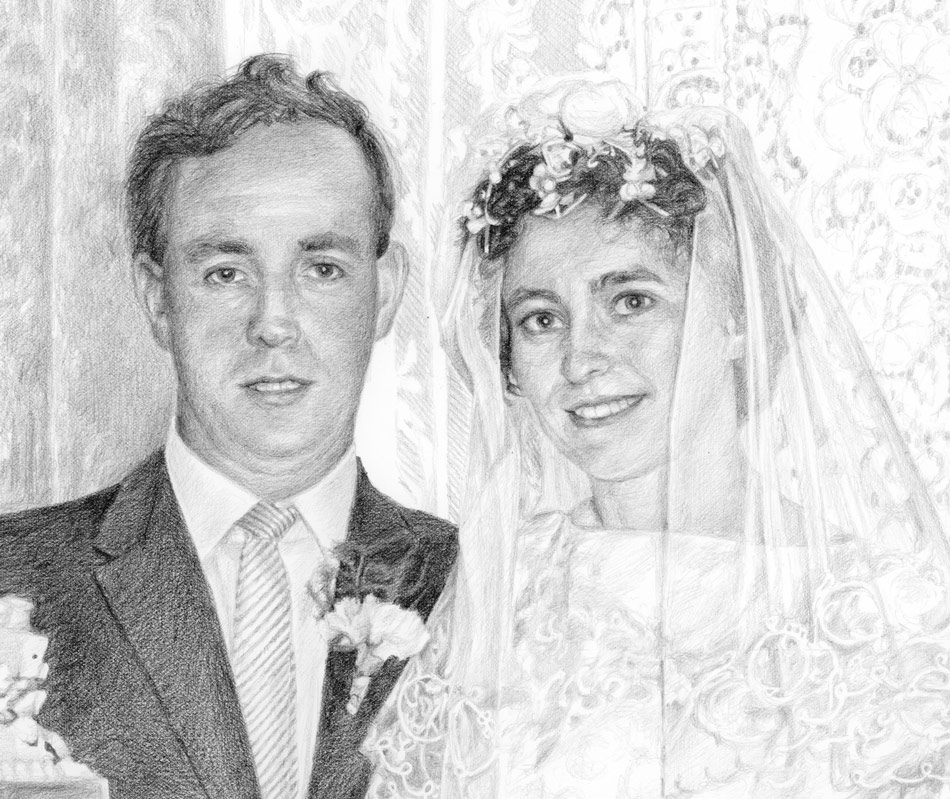 Frank was delighted with the finished drawing:
Hi Ivana! It's fabulous. The drawing is beautiful, she will be very pleased. The headstone is being installed today so we will have a family get together soon and I will give it to her then.

Frank, Dunboyne, County Meath, Ireland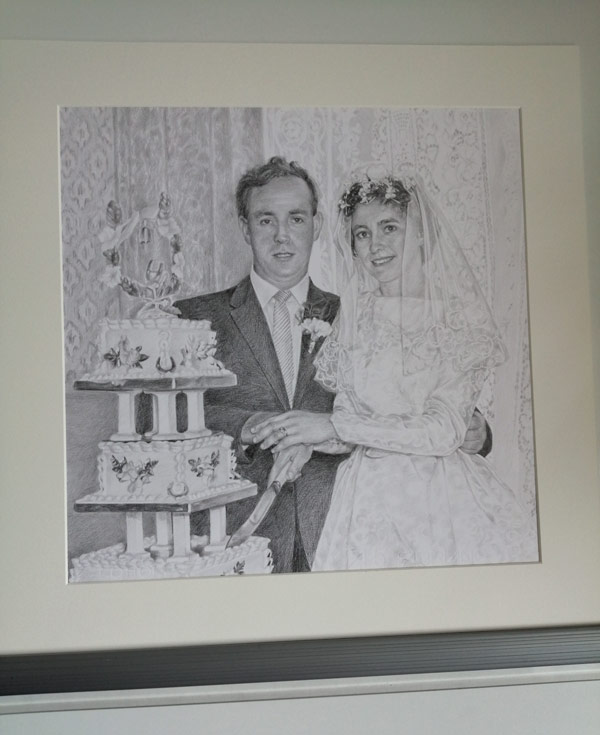 I worked with Staedtler Mars Lumograph Black pencils as they can achieve the darkest tones. For the background and softly shaded areas, I used the Faber-Castell Pitt Graphite Matt which has a much harder lead and can be sharpened really well. For the paper, I worked on Fabriano 5 as usual.
I started with a precise line sketch of the couple and cake. This took a while due to the size of the drawing at 40 x 40 cm and the detail in the photo. I wanted to capture the intricacies of the bride's dress, the cake and some detail in the curtains. Once I was happy I captured the couple's likeness, I moved on to shading their faces first and the rest of the portrait.